San Francisco Bay Area Movers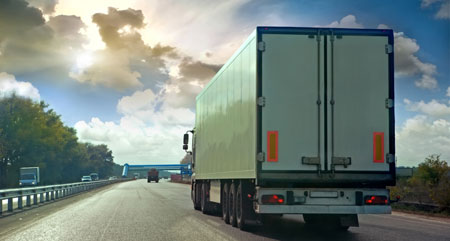 When you need to move in or out of the San Francisco Bay Area, you need to look no further than Best Fit Movers. We are one of the leading full-service movers offering top-notch packaging, moving and storage solutions across numerous cities in the SF Bay Area, including Oakland, San Jose, Palo Alto, San Francisco, Fremont, and Hayward amongst others!
At Best Fit Movers, it is we ensure that all of our services can be easily customized to meet the specific needs of our customers. Hence, regardless of the bulk of your belongings, or the distance of your relocation, you can trust us with all your moving needs. Not only do we take care of all your packing and moving needs, but also cater to any temporary or permanent storage needs that you may have; and, all of this in a manner that is both – time and cost-effective.
Best Fit Movers – Services
At Best Fit Movers, our motto is simple – You enjoy the process, leave all the hassles to us!
You can easily count on us for offering the following services in numerous cities across San Francisco Bay Area –
Residential Moving
Our experts at Best Fit Movers, not only ensure the safe and secure packing of all your belongings but also take charge of transporting them to your desired location in the most efficient manner possible. Once your belongings reach the new location, we also help you unpack the stuff. As a matter of fact, if you need us to disassemble and assemble your furniture, we would be happy to do it for you!
Commercial Moving
When you are off to a newer avenue of business, we leave no stone unturned to ensure that you keep your eyes on the underlying opportunities while we take charge of packing and transporting your belongings to your new location, and unpacking and assembling them for your convenience.
Packaging
Moving to a new location is always an exciting avenue. However, the unending packing can take a toll on this delightful experience. Right from offering you the complete set of packing supplies to undertaking the packing and unpacking of your belongings, we make it all happen with incredible ease!
Storage
Moving to a new location can prove to be quite a challenge. At Best Fit Movers, we are aware of these trials and hence offer temporary storage-in-transit as well as permanent storage facilities. All your belongings which need to be stowed away are safely kept in large wooden vaults. To make the storage as affordable as possible, we charge you on a cubic foot basis! Now, doesn't that make the calculations simple and effective?
So, what are you waiting for? Now that you know all about our wide range of packing, moving and storage services across San Francisco Bay Area, wait no more to get in touch with us and place your request for a free quote. And we will take it all up from there!
San Francisco Bay Area Moving Company
Your San Francisco Bay Area suburbs movers serve the following cities and more:
When you choose us as your San Francisco Bay Area suburban moving company, you can trust that not only will we transport all of your belongings to your destination, but that we'll coordinate safe and secure storage solutions if you need them.
To get started with us, call us today to get more information, or fill out our online form to request your free, no-obligation estimate for moving costs!
Summary
Reviewer
Review Date
Reviewed Item
Me and my friend needed moving and storage in San Diego, we needed to change places and also storage some things for a while. We were very happy when the guy form Best Fit Movers told us they can help us with both.
Author Rating