San Francisco, CA Movers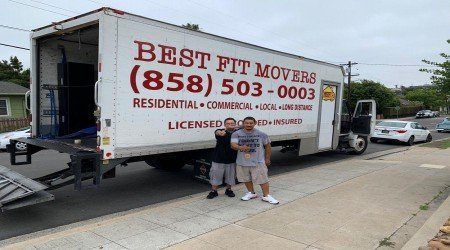 Moving out of a city can often be an overwhelming experience. After all, you don't just leave behind your home or office, but also innumerable memories, invaluable experiences, and people and places which have become an indispensable part of your life. To help make this roller-coaster ride a little easier on you, we at Best Fit Movers ensure that at least moving your belongings is a feat achieved without any unwanted drama!
To ensure that you move is both time and cost-effective, we offer a wide variety of fully customizable moving services, complete with a Personal Moving Consultant, who readily resolves all your queries regarding the move, and is by your side at every step of the way. Then again, you have our state-of-the-art packaging, moving and storage solutions to make your moving experience from San Francisco as hassle-free as possible.
Best Fit Movers
Our expert team of movers in San Francisco, offer a wide array of moving services, including but not limited to –
Residential Moving
At Best Fit Movers, we consider it our onus to help you move houses without breaking so much as a sweat.
Local Moving
Moving your business or home locally just got easier, with Best Fit Movers by your side!
Long Distance Moving
Gone are the days when long-distance moving took ages. With futuristic solutions, Best Fit Movers make the task time-efficient and easy!
Commercial Moving
Best Fit Movers is your best bet when it comes to moving offices!
Storage
When your household or commercial goods need storage space in San Francisco or anywhere in California for that matter, you can always rely on us!
We are a dedicated full-service moving company, and our wide array of packing services stand as a testimony to the fact! Hence, you can easily rely on us for the packaging of all your household items, office furniture, inventory and more!
At Best Fit Movers, our services include:
Free In-Home Estimate
Blankets For Additional Protection of Your Furniture
Disassembly And Reassembly of Furniture, as required
Dollies, hand-trucks, and straps for securing your belongings
Trust us, don't wait any longer before you fill out our free quote form! After all, when it comes to moving in or out of San Francisco, ours is the only service you can rely on, with your eyes shut!