Seal Beach, CA Movers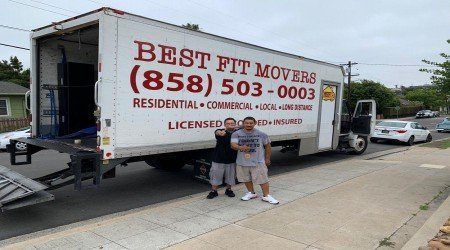 If moving out of Seal Beach is on the cards, we can safely assume it's because you are heading towards greener pastures. And while the reason behind the move is exciting, the move itself might not be! After all, who would want to deal with the cumbersome process of packing their entire belongings snuggly, and transporting them off across tens and hundreds of miles, constantly worried on the safety front!
Well, we at Best Fit Movers understand the challenges that come along with moving, and therefore offer completely reliable moving services in Seal Beach. To ensure that you enjoy a hassle-free moving experience, we offer world-class packaging, moving and storage solutions. Besides, we also assign you with a Personal Moving Consultant who will prove to be instrumental in helping you understand the intricacies of the process, and resolve any queries that you may have regarding the same.
Best Fit Movers
It isn't always that you find professional moving services in Seal Beach, but when you do, you can expect the following range of services –
Residential Moving
With Best Fit Movers by your side, no house is too stuffed to be moved effortlessly.
Local Moving
Moving locally just got easier, with Seal Beach's leading moving service provider – Best Fit Movers by your side!
Long Distance Moving
No distance is too long to move when you have the proficient services of Best Fit Movers at your bay.
Commercial Moving
Enjoy hassle-free moving of your commercial space, only with Best Fit Movers.
Storage
Need storage space for your office inventory in Seal Beach? We're just a call away!
We are a specialized full-service moving company and offer a wide array of packing services for all your household items including kitchenware, furniture, electronics and more.
At Best Fit Movers, our services include:
Free In-Home Estimate
Blankets For Additional Protection of Your Furniture
Disassembly And Reassembly of Furniture, as required
Dollies, hand-trucks, and straps for securing your belongings
So, wait no more before you grab this opportunity to enjoy a seamless moving experience. All you need to do is fill out our free quote form, and our moving experts will take it up from there. Trust us, it doesn't get easier than this!