Silicon Valley, CA Movers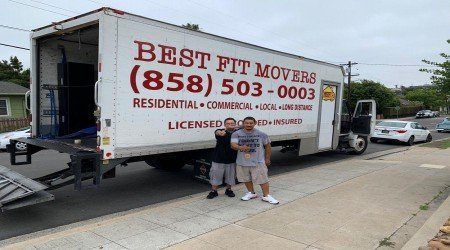 Silicon Valley – the place where dreams come true! One can only imagine the roller-coaster of emotions when the time comes to leave this global technology hub. While we may not be of much help can't help when it comes to dealing with the flurry of emotions, but we at Best Fit Movers can surely help move your belongings with incredible ease and efficiency!
The challenges that come along with relocating are not unbeknown to us, and therefore we take every possible effort to ensure that relocating your things become as hassle-free as possible. Not only do we assign a Personal Moving Consultant to help resolve all your queries, but also offer fully customizable moving services, which are designed to suit your specific needs. Add to it, our state-of-the-art packaging, moving and storage solutions and you have the perfect recipe for a moving experience that's as quick and easy as ABC.
Best Fit Movers
Our expert team of movers in Silicon Valley, offer a wide array of moving services, including but not limited to –
Residential Moving
Moving houses can often prove to be a cumbersome task. Thankfully, not with Best Fit Movers by your side.
Local Moving
Enjoy a hassle-free move within Silicon Valley, only with our specialized moving services.
Long Distance Moving
Long distance moving creating a panic situation? Well, worry no more. Our experts at Best Fit movers will make the process truly hassle-free!
Commercial Moving
Office space for 20 or 200; with Best Fit Movers, no move is too big.
Storage
For all your storage needs in Silicon Valley or elsewhere in San Francisco, you can always rely on Best Fit Movers!
No matter how extensive or limited your moving needs are, with the fully-customizable services of Best Fit Movers, you are sure to revel in a reliable and cost-effective moving experience!
At Best Fit Movers, our services include:
Free In-Home Estimate
Blankets For Additional Protection of Your Furniture
Disassembly And Reassembly of Furniture, as required
Dollies, hand-trucks, and straps for securing your belongings
So, why wait any longer when you know, all your moving needs can be taken care of simply by filling out our free quote form? Don't miss out the incredible opportunity to make your move a seamless one, only with the best moving service in Silicon Valley!