In a thriving center of industry like San Diego, commercial moving needs are common.
While the great companies that come to the area may be unique in their own way, their reasons for relocation are often similar.
Some companies move because there are better facilities available, others because the target market of San Diego provides more revenue and growth potential.
There are also some similarities when it comes to the types of commercial moving needs San Diego companies have. Chances are, your business move falls into one of these three categories.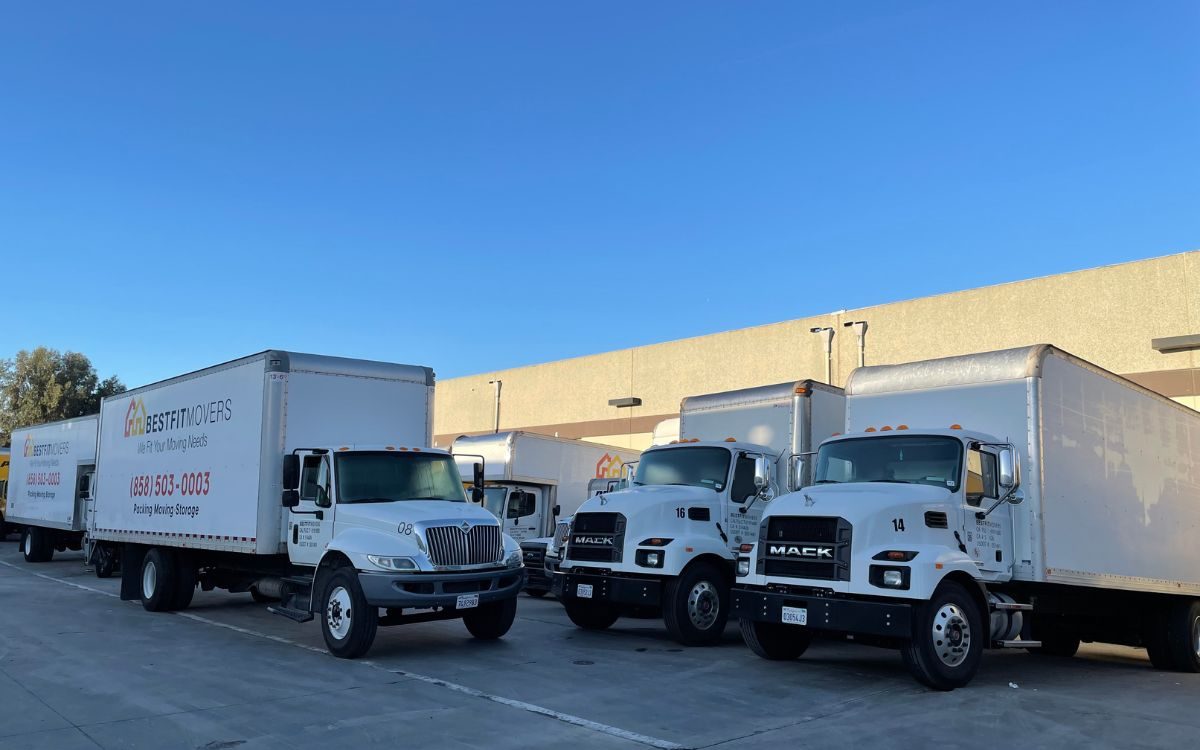 Office Moves: Get Set Up for Success in a Fresh Location
There's nothing like a proper office environment to facilitate productivity. A tidy, smartly set up space with all the necessary amenities supports employees no matter how busy the workday becomes.
But what happens when it's time to tear down this finely crafted workspace, box it up, and head off for a new facility? It's natural that managers would be apprehensive about this process and the effect it could have on worker output. 
An office move requires a company to pack up different items, each of which requires it's own unique transport methods and strategies. These include:
Desks, chairs, and office furniture are heavy and have awkward dimensions
Computers, electronics, and breakroom appliances must be handled with care
Office artwork, rugs, and other delicate items need to be put in their own containers and space
Anyone who manages an office knows all about planning, and the moving process requires its own plan. Understanding what needs to go, how it should be packed, and where it's going will ensure all the pieces of your office can get relocated, reassembled, and reestablished to support your team.
The Benefits of an Efficient Office Move
Your office isn't just a place where you get tasks done. It's the hub your employees feel supported in. It's the foundation from which your company serves customers. It's the central point where your company can drive value for shareholders.
Working with a San Diego moving company that understands the needs of the office can set you up to get yours relocated smoothly and set you up for success in a new facility and with a new market.
Corporate Relocations: Move Your Entire Facility to San Diego
While an office can be a center of productivity, corporate facilities could be thought of as entire entrepreneurial ecosystems. These massive organizations combine multiple departments and sometimes even multiple facilities to serve customers.
Corporate moving projects can require more equipment and more hands than a standard office move. Some of the services that help with corporate moves include:
Full-service packing for all rooms, departments, and facilities at a corporation
Disassembly and reassembly of modular furniture

 

Dollies, hand trucks, and straps for heavier and larger items
Corporate locations often have a lot more equipment and inventory on hand than your standard office. In addition to computers, printers, phone systems, appliances, and the like, there are items specific to a company based on their industry.
Think about the monitors and cameras of media companies, the lab equipment of medical facilities, and the massive servers and file cabinets of law firms. Having the right moving company is vital for keeping any corporate entity's efforts on track.
How a Corporate Move Can Create Positive Change
Corporate entities are strategically organized to drive profitability. If they can make a change in location to move away from competitors, move toward profitable demographics, or move into a more supportive business environment, it's a win for everyone from management to employees.
Add in the support of a professional San Diego moving company that understands the logistics behind corporate relocation, and you have a strategy for corporate excellence in a fresh setting.
Employee Relocation: Help Your Workers Move Closer
We talk about moving furniture, office equipment, company fixtures, and more – but if there's one resource that is more important than any other, it's employees.
Workers are the true foundation to a company's success. When you combine a skilled and dedicated team with a business-centric environment like San Diego, it's a sure formula for business progress. But what if you need to get those employees to this new environment?
Relocating an employee is a big task. Not only are you asking a person to uproot their life, but you're also linking your company's image with this process. If a company gives their employee the support they need during their trip, they show they're invested in them – and this increases the chance the employee will work hard for them in the new location.
Whether a company is moving an employee on the company's own payroll, or the worker is making the move on their own at the request of their employer, it helps to have a specialist handle the task.
Smooth Employee Relocations Reduce Stress
When a worker is relocating, it can be a tense experience. Even if the individual is excited and motivated for this new chapter in life, they'll likely have a number of concerns. Their property, the process of getting it loaded, getting set up in a new home are all likely to be on their mind.
Moving experts take all these concerns away. They make the relocation process simple, allowing workers to save their mental energy for their new position, helping them to more easily acclimate to their new home and enjoy it fully.
Trust Best Fit Movers with Your San Diego Business Move
When you're making any type of a business or commercial move in San Diego, you want a company that's as serious about the task as you are. We're more than just a team of helping hands – we're moving experts who excel at what we do.
With plenty of positive feedback, as well as credentials such as BBB accreditation and Google Guaranteed status, we're the moving company that supports your office, your employees, and your company as a whole.
Ready to make a commercial move to San Diego? Don't trust your needs to anyone else. We book up fast, so contact us online quickly so we can prioritize your move – we can't wait to get down to business and give you a moving experience any professional will appreciate.