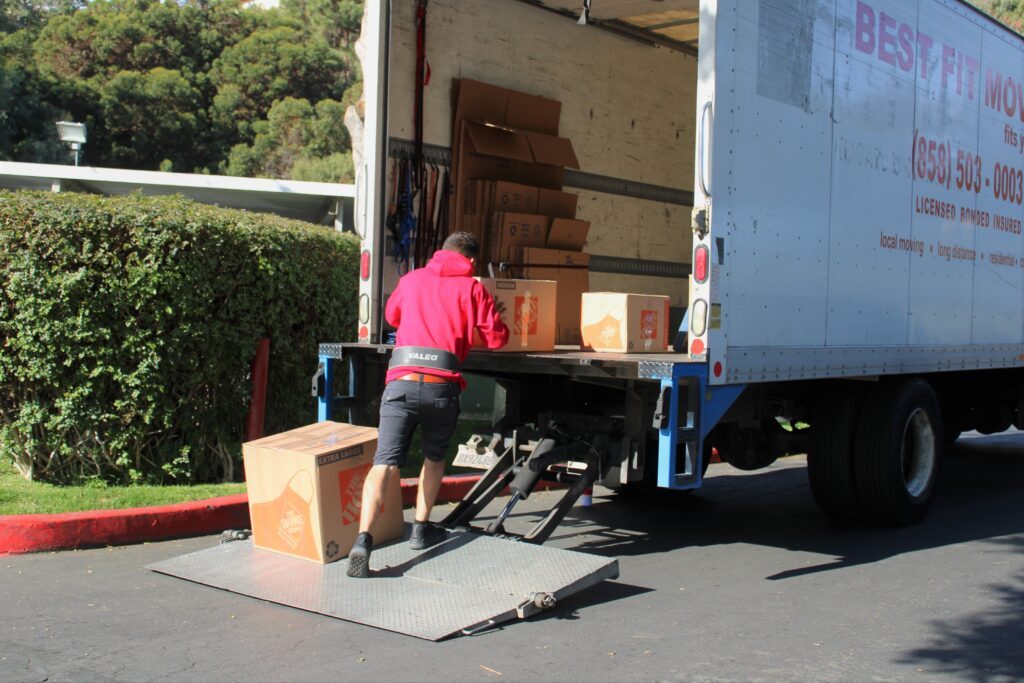 David Gordon, San Diego
I can't even begin to explain how AMAZING these guys were. Raymond and Sam arrived right on time, and immediately started loading the truck. My girlfriend and I were blown away by their hustle, and friendliness. I am 100% going to recommend Best Fit Movers to all my friends, and will use them exclusively for future moves. Seriously, great work guys!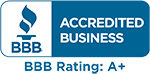 Matthew Blanchard, San Diego
The purpose of this review is to highly recommend them. They arrived on time and started the timer after checking the time with me. They worked hard and fast the entire time and they were very careful with my things. The gentlemen that worked with me were not only professional but very very pleasant and the attention they gave me and my things and my needs was like customer service of long ago. The were fantastic and I will recommend them to everyone.

Sterling Pangle, San Diego
Angel and Gio were AMAZING! They were thoughtful, thorough, funny, and best of all they moved FAST. It was my first time moving with Best Fit Movers and it won't be my last. I highly recommend this company to anyone moving to a new home or just moving your things into secure storage.

Michael Driscoll, San Diego
Best Fit Movers was amazing from the time I called to get a quote to the minute they finished the move! Juan, Roberto and Marcos were rock stars. They were professional, friendly and efficient. This is the first time we used professional movers and because of these amazing guys, we are glad that we did! Thank you for making our move smooth. It felt effortless b/c of Juan, Roberto and Marcos!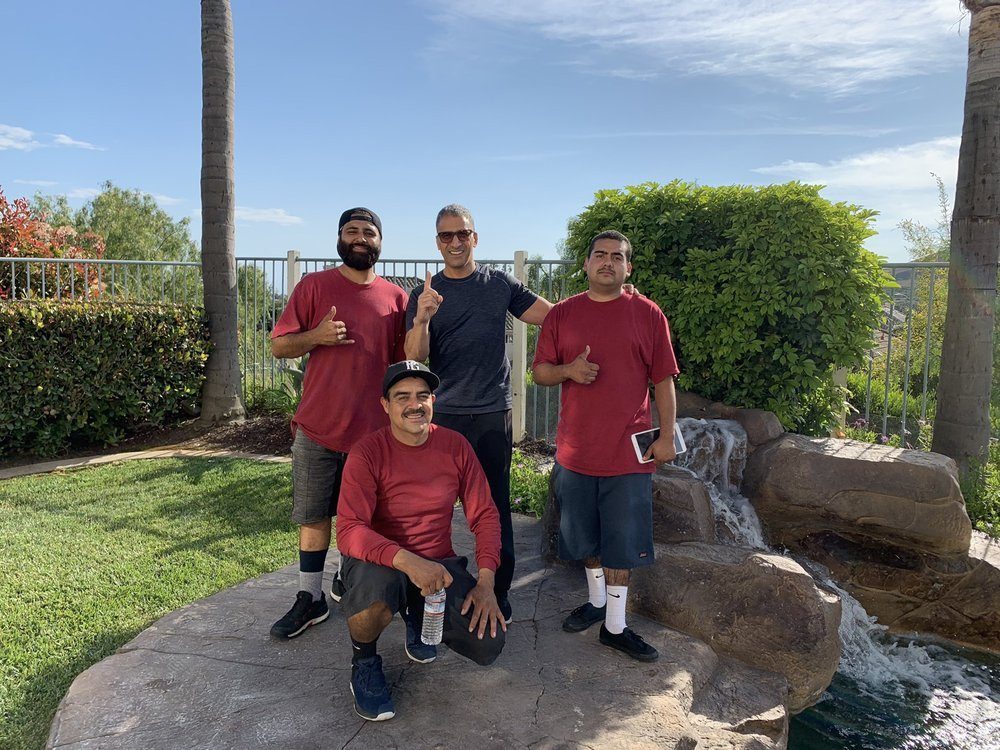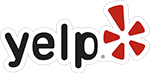 Richard McGuire, San Diego
Arrived on time, with a well maintained, clean truck and quickly and efficiently took care of everything I asked. Both gentlemen that came were exceptionally professional, polite, hardworking and simply a pleasure to interact with the entire time. I'm extremely pleased that I chose Best Fit Movers for my move.

Mark T., San Diego
Juan and team were great! So polite, courteous and professional! They moved us swiftly with no issues. We would definitely reuse your services based on our experience today.

Sabrina King, San Diego
Super efficient movers. Team was considerate of my concern with my TVs and packed them accordingly. We also had to go to my storage unit and shift a massive amount of furniture to find two pieces to take with and were super diligent. Can't say anything bad. Def would reuse.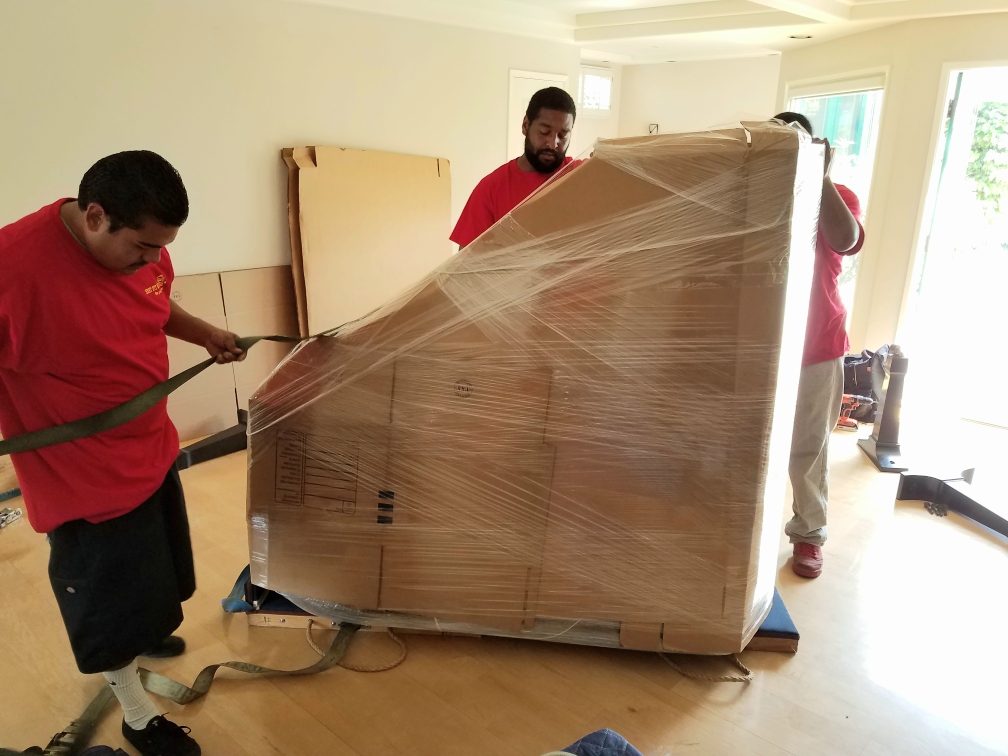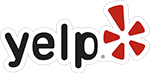 Cyrilee Billings, San Diego
Many thanks to the crew who came out to pack, load, and store my daughter's material items. Juan/Sebastian/Alejandro were very thoughtful in how they packed her items. Team was very courteous and accommodating. Company was able to deliver in short notice. Highly recommend.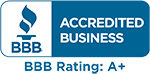 Melanie Wilkerson, San Diego
Amazing movers! Juan Mora & Alex Garcia are the best. Not only are they super efficient, extremely hard working, and professional but they went above and beyond to help me move out of a bad / stressful situation & into a place of safety. They treated me as a person not a number and I couldn't have done it without them. I would highly recommend them. If I could give them 10 stars I would! Thank you Juan, Alex & Best Fit Movers team. You are very lucky to have them on your staff and I appreciate all they did. Will be using you guys for moves in the future. 

Juanita Rundle, San Diego
The crew was on time, took great care with all of our belongings and worked very hard to make sure the move was done in a timely manner. I would absolutely recommend Best Fit Movers to everyone. Very reasonably priced!!! Thank you for such a great seamless job Jon Jackson.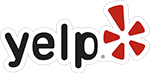 auzuli, Chula Vista
The movers were very professional & caring of all my items I was moving. I would highly recommend this company to move anyone. In my opinion these gentlemen truly deserve a huge bonus & raise!!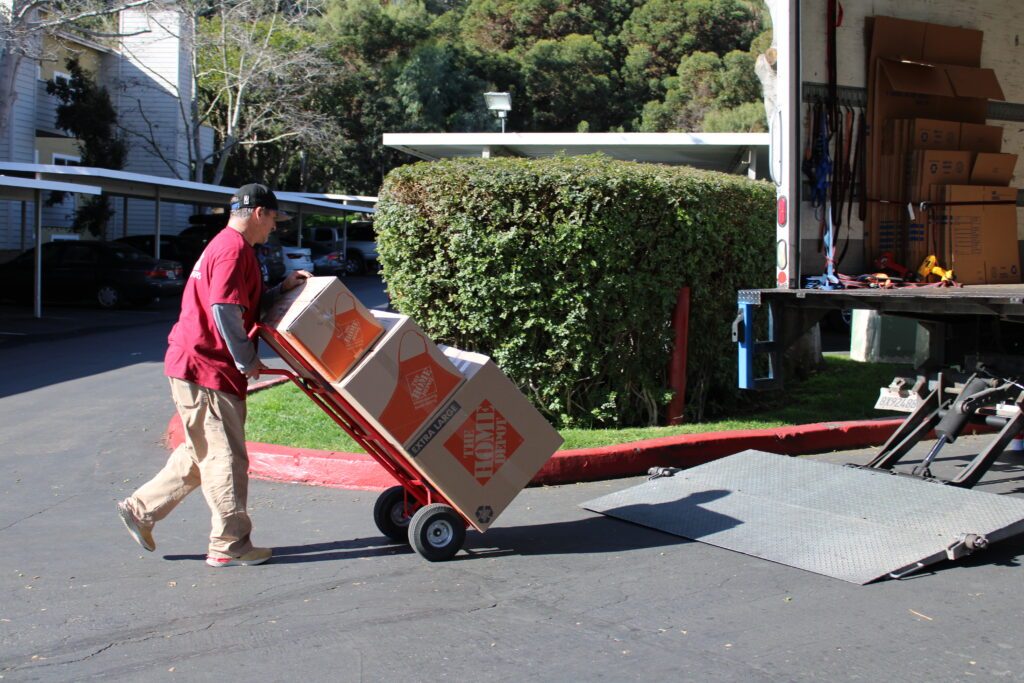 VERA, San Diego
The movers did a great job. The only problem we ran into was that one of the trucks broke down and Best Fit was still trying to charge us for the time they had to wait for a mechanic to do the repairs. We eventually got the rate reduction but it seemed odd the we had to call and fight for this to happen.

KIMBERLY, Chula Vista

Brian, Lakeside
They were a little late but I can't complain. Contacted them a day before my move. Original movers never returned my calls. BFM saved the day with two guys and a huge truck. #Thanks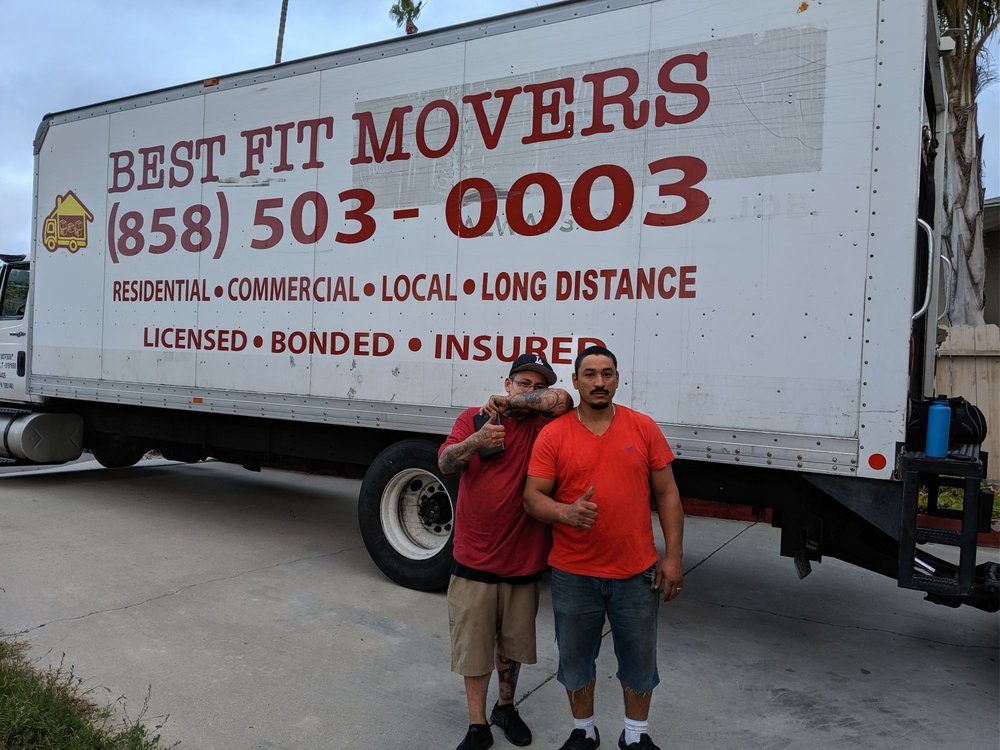 Diana, San Diego
Called them last minute about a move, they booked me and got it done fast . Will be using again. Highly recommend.

Linda, Carlsbad
They keep their word. Great movers.

Kim, Escondido
Santana and Boone made what could have been a stressful day into a great experience. Even though we did go a little over in time (thus increasing the cost), I'm still giving them 5 stars. At the end of the day, money aside, nothing was broken, not a single wall or item was scratched, and we all had great conversation throughout the process. They are approachable, friendly and professional. Thanks Santana and Boone! Greatly appreciated.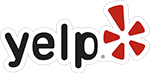 SUE, Lakeside
The best moving experience ever! The gentleman were fast, efficient, professional but also personable I woul definitely recommend Best fit movers! Thanks for taking such good care of my furniture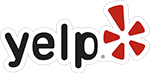 Hank, Oceanside
Totally confident and careful movers!

Hap, Rancho Santa Fe
Jesus, Franklin, and Sylvester did an excellent job with our move. They were polite, friendly, careful, and timely. Jesus was perfect as a team leader, both working "hands-on" loading, unloading, and driving, and also keeping the whole process moving forward. He had the right tools and materials for disassembly and reassembly. He was reliable about calling in advance of arrival, and clear and accurate handling the charges.and payment steps. Everything arrived on time without any damage. Overall, we are very satisfied. My only suggestion would be to offer a truck smaller.than 26′ at a lower price, for fewer contents. We had extra, unused space. Thanks for doing a great job.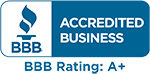 David, Oceanside
Ruben and Ricardo get Five plus stars. They were careful, strong, smart, and fast. This move in included stairs and some heavy, bulky furniture. Four stars instead of five fir the company. I was supposed to get movers on Tuesday afternoon, but it got late and didn't want to unload in the dark. I needed to empty moving pods by Wednesday evening. Ruben and Ricardo were sent Wednesday morning and we met the deadline. I felt the price was reasonable.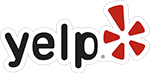 Mary, Santee
Excellent service. I would recommend this company to anyone planning to move.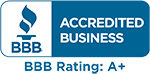 HEATHER, San Diego
Excellent service. The office was easy to work with to setup the move and the movers were fantastic. They were able to give us a realistic assessment at the beginning of the day and worked tirelessly to get everything done to meet those expectations, giving us updates throughout the day.

Johanna, San Diego
Wonderful, efficient, and fast!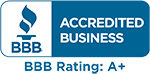 Cheyenne, San Diego
Movers were really nice and conversational but definitely inexperienced. Took 4.5 hours to move our small 1 bedroom apartment. I was hoping it would take less time, but oh well, the guys were nice to be around and it wasn't a bad experience.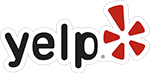 Becca, Cardiff by the Sea
Best fit Movers are certainly a great fit for me! The staff jcommunicated with me all along journey at a superior level. They were mindful of lamps and my armoire and no scratches ior dents . I had need receive been holding my breath for the antique clock but they didn't hurt anything not one thing so the guys were nice two guys he's a great job you're respectful they were nice and the prices were competitive for what I got. So.they are truly A he Best Fit folks!

Parag, San Diego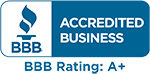 Robert, San Diego
I am extremely impressed!! Ruben & Co were outstanding! Called to keep me advised every step of the way! Very hard workers! You've earned a loyal customer, and I'll definitely let my family & friends know how great your company is! Thanks Ruben!

deborah, Oceanside
The Movers were great, quick and efficient. It ended up being fairly pricey (over $700) for a 1 Bedroom/1 Bath, with a 15 min drive time, so I would probably not do it again.

Ashley, San Clemente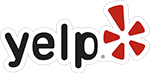 Andressa, San Diego
Can't say enough good things about this business. The men that helped me move were efficient, early, explained everything thoroughly, reviewing my contract and making sure that things arrived quickly and safely. Will keep in my favorites to use again!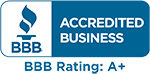 Gary, San Diego
Very capable and courteous team did our move. They were always attentive to our needs and looked for opportunities to help us. Work was exceptional!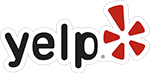 David, San Diego
The workers did an outstanding job was very professional. My next move I would want to hire their service again.

Gary, San Diego
The crew (led by David) was very professional, and courteous. They did a great job and we are very happy that we chose Best Fit Movers.

Chuck, Cardiff by the Sea
The guys were great. Thank you for being so understanding about the misunderstanding. It is very much appreciated and I will definitely recommend you. Please email me a receipt when you can. Thank you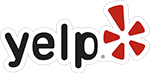 Nancy Moore & Mike, San Diego
Joseph and Jack were punctual, and they worked hard. They were very careful and they wrapped everything with blue padded blankets and cellophane wrap. They were very professional and efficient. I am very happy! Thank you so much!

Sahar, El Cajon
First time using a moving company and I had a great experience!

Elle, Carlsbad

Martha, Chula Vista
Very profesional and friendly. Fair quote My moving was really smooth and it took less than three hours. This is the second time I used their services. I highly recommend them.

Jason, Escondido
Three guys helped me move and worked very fast. Very professional. No dings, very good work. Would absolutely recommend these guys.

James, El Cajon
The movers did a great job overall. They showed up on time and worked at a good steady pace

isela, Oceanside
Thank you for all your help. Movers were awesome, truly appreciate it.

Lara, San Diego
Great job. Only issue was the floor got scratched in several places and unfortunately deep scratches. The wall got hit and paint scratched off. My move was a very difficult one though. Narrow stairway and 180 degree turn so extremely challenging to get furniture upstairs. The movers worked efficiently and very hard. I would hire again. Other than the scratches, I would give 5 stars so giving 4.

isaac, San Diego
Thank you very much the move and movers did an awesome job. Very helpful and friendly. All items were placed where we wanted them.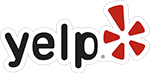 margarita, San Diego

Samantha, Oceanside
They were great! Fast, friendly, careful. It was a great experience. I would not hesitate to use Best Fit services in the future.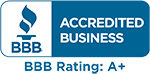 Lisa, Vista
The guys were nice. Arrived later than we originally scheduled, plus, short one guy. But when they started packing they were quite methodical and continued until finishing what we had planned for the da

Amanda, Ramona
They were on time, fast, took extra care wrapping important furniture and very friendly. It was a great moving experience with Robet,Fredric and Dani. Thanks again !!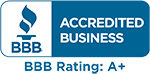 Steve, Oceanside
Overall good guys but they dropped my entertainment center and damaged it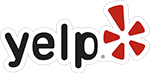 Devin, Oceanside
Victor and Rick were amazing, made my move super easy for me and got done a hour early. I would recommend Best fit Movers and ask for Victor and Rick! hard worker and great guys, thank you so much
Reviews 51-100

Rachel, Del Mar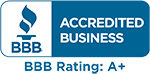 NANCY, Rancho Santa Fe
Robert and Sal did an outstanding job for us. Would highly recommend them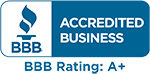 Khalil, La Mesa
Will certainly recommend them! They were fast and took care of every item. They know what they are doing and friendly too. A+

Ann, Alpine
My husband and I moved out of a one bedroom apartment and Will along with two other men were our movers. They quick and efficient and were able to get us out of our apartment and into our new home within 3 hours. They did not stop to take breaks and worked very hard

karen, Oceanside
Having just lost my husband, and faced with an almost immediate move, I'd like to say that Aaron and Boone were incredible! They gave me a call to let me know approximately when they were arriving, then true to their word, they arrived within minutes of their quote. They got right down to business and made me feel incredibly at ease. Prior to moving anything I showed them what was going and then when in our new space where to put it. They were spot on. They worked together as a team, were very courteous in asking questions when needed, and got my move done in no time. Even dealing with their customer service representative William when setting up the move was an easy experience. In the past, moving has always been stressful for me. This team deserves all the recognition. I highly recommend Best Fit Movers for anyone looking to make a change.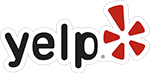 Claudia, National City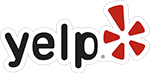 KARINA, Escondido
Excellent customer service. Fast and careful guys. Totally fair prices. They are the best!!! I do highly recommend them.

Patricia, La Mesa
Extremely helpful and kind facilitating the move of a family member without any of us able to be present because it had to be done quickly and we were 3000 miles away! God bless Alonso and his crew!

Sananda, Carlsbad
Wonderful people and great service. We had a few instances where scratch's occurred and a couple things were broken. However, the staff really did an incredible job moving us from California to Oregon with three massive trucks full. We would use them again but we won't be moving for a long time (if ever)! P.S with all instances the movers did offer a higher price coverage and I was happy with the outcome they delivered and the initial quote.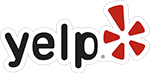 juan, El Cajon
Excellent moving company! Movers were professional and timely. Took really good care of all of our furniture and our assets.

shripriya, San Diego

Lisa, San Marcos
Steve and Julio were awesome. They paid very much attention to detail and handled my items with the utmost care. I give them 5 stars. The only problem is that we were told from dispatch a 3 hour minimum for labor. This was a long distance move. We were charged for 3 hours on each end, which really makes it a 6 hour minimum labor, not 3 hours. There was definitely a mislead of communication from the main office about that. At the end of the day, it was well worth it though. They did a great job, and I would use them again for sure.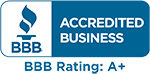 ryan, Carlsbad

villmarie, San Diego

mark, El Cajon
Movers were great, friendly, helpful and careful. Truck was a little old and ramp didn't work so movers had to spend extra time to deal with the issue.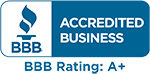 Jennifer, Escondido
We had some initial issues with the truck arriving late- the moving truck broke down on the way to us. But the dispatcher sent the first available truck, and they were able to make it happen same day, even if they were a bit rushed toward the end.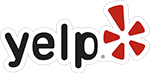 genovev, San Diego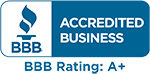 Ian, Encinitas
Alfonzo and Luis were both friendly and efficient. No matter what was asked they were willing to assist with a positive approach. I would recommend

danielle, El Cajon
This was our second time using this company. They did a good job and I would use them again.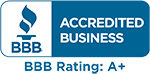 Savannah, San Diego
Customer service before move was not good but the movers themselves were great. They worked hard and were fast AF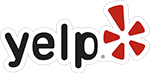 JOHN, Oceanside
great service and efficient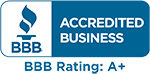 Jessica, San Diego
The 2 man that handled our move were amazing. They were patient, kind, considerate and quick! We had a stress free move because of them

Donnel, San Diego

PATRICIA, San Diego
Outstanding move! James, David and Angel were pleasant and totally professional. We were impressed by how careful they were and how hard they worked. We have had a lot of movers over the years and these guys were the best! We will definitely recommend Best Fit Movers to friends.

EMILY, San Diego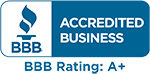 Alani, Solana Beach
Great service. Kept me updated on arrival time and showed up when they said they would. Took care with my belongings and were friendly and patient with my needs. Thanks again!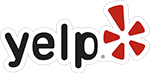 linda, San Marcos

Sierra, Lakeside
Best moving company ever. Polite people, respectful with our things, and moves so fast! Would recommend this company to anyone. If I could give 6 stars I would.

Jack, Carlsbad
Very industrious guys, amazing strength, rushed a bit whereby they dropped 2 bins and fortunate enough nothing was broken. However, noticed afterwards expensive frame was scratched which I need to figure out how to repair. Nevertheless, we did tip them well for their efforts well done otherwise. Can't make everything go perfect in life.

Eliza, San Diego
Moving on one of the hottest days in San Diego however your guys were still very professional and skilled at moving. I don't plan to move again soon but whenever I do, I will sure look you all up. Great service!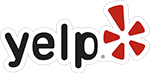 Nakaila, San Diego
Highly recommend this company. Customer service was very helpful and answered all of my questions. The guys came in gathered everything carefully with no problems.

Judith, Spring Valley
The two men that helped me move were very hard workers, polite and helpful. Disappointed they did not come with a bigger truck, though. I ended up having to use my truck and help.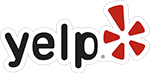 Eddie, Bonita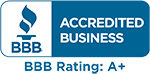 joe, Oceanside
Team showed up a few minutes early ready to go – energetic. All went well good job!

khaye, San Diego
Albert and his crew were professional and they hustled and got the job done fairly quickly. Charges are all up front and no nickel and diming. I liked them so much that I recommended them to my next door neighbor who was moving a few weeks after I did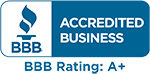 Marcia, San Diego
They showed up on time, were helpful and respectful and worked quickly and efficiently. I recommend this company to anyone who wants a good reliable moving company.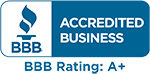 Tori, Encinitas
They were on time. Came in got the job done in a very professional way. Then delivered the piano to my daughter 1 mile away. They do have a 3 hour minimum. It was worth the extra money. They were fantastic ❤️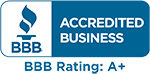 gillian, Poway
Alonzo and Luiz were absolutely fantastic. Kind, helpful, professional and efficient. It was an absolute pleasure to have them move us. You are very lucky to have them part of your company.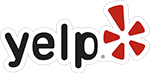 crIAG, San Diego
My movers were great. Polite, professional and they did a great job. I would certainly use them again in the future.

Amy, Santee
Movers were on time, worked quickly, SO courteous and even navigated our new, super steep driveway without even one grumble or complaint! Cannot day enough good things!

John, San Diego

Heather, San Diego

Matthew, Oceanside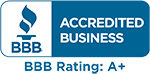 heather, Ramona
The guys were punctual, polite, and very responsible. They listened to what we needed done (it was a bit of a complicated move with four drop off places!) and they got right to work. Nothing was damaged. They were very strong with a couple large and very heavy pieces. One desk they even had to lift through a window to get out of the house. But they did it like it was so easy. The all-in bill ended up higher than I had estimated (the price of the bubble wrap and plastic wrap was kind of high too), but maybe I underestimated how much work we were asking from them. Even so, we were very pleased with how the job went. We will definitely use their service again, should we ever need them in the future. Thanks Best Fit!

jessica, San Diego
You have wired me once again! So impressed with your team. Definitely will keep coming back for all moving needs. Thank you!!

Drew, Spring Valley
So it was speedy. Nothing broken. One of the guys threw up twice in our new apartment bathroom however. We encouraged him to take a break, but he wouldnt.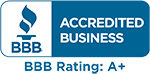 KARALINE, San Diego
BEST moving experience I've had. Even on a late Saturday evening they provided a top notch service and were very efficient and enjoyable to chat with! Definitely recommend.

willam, San Diego

Vanessa, San Diego
The whole experience was great! The staff was very friendly and organized. The movers worked really hard and worked quickly. It was a great experience. Thank you.

Joseph, La Mesa
Excellent service!!! Both men were very professional and respectful!! I would recommend them to anyone
Reviews 101-150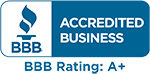 Juan, Fallbrook
Great, quick and efficient! Movers were fast and knowledgeable.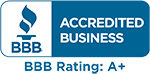 ROBERT, Alpine
Samuel and Brock were great. They took great care in protecting our furniture. They worked fast and efficiently and were very courteous. During the unload they asked us where we would like the items to go and placed them there. They took the same great care as they did when they loaded. They assembled all furniture that had to be dismembered at origin. We hard and dedicated workers. I have one negative complaint and comment that only pertains to the owner, dispatcher and mechanic for sending out Sam and Brock with bad batteries. This Penske rental truck.had to have the battery charged after not starting in the San Diego origin facility instead of replacing it. This same truck was dispatched to deliver our HHGs.to Prescott, AZ across the hot desert with a weak battery. During unloading at our home, the batteries failed again and made it impossible for Sam and Brock to use the lift gate. It took longer to unload without the lift gate. Dam and Brock had to call Penske for assistance and told it would b…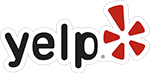 Dorothy, Encinitas
Showed up on this and helped above and beyond

suzzane, Oceanside
Timely and very fast, did a great job!

Judd, Rancho Santa Fe
They knowledgeable, experienced and careful and efficient.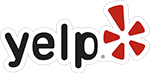 carla, Vista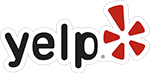 Katty, Chula Vista
These guys are a great company. I had Fernando Beltran, Roberto Galindo, and Edgar Munoz move my place in the agreed amount of time. No hidden fees. No smoke breaks or bullshit. They were very courteous and made sure they handled everything carefully. Next time I move I 100% will be calling back.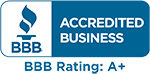 Al, San Diego
Incredible service and great guys! I was very impressed by the movers.

Aaron, San Diego
Overall, the crew did a good job. They were friendly and efficient and even helped me assemble my bed and mount my TV at my new place. They also helped me throw out a couch at my old place. After unpacking, however, I discovered I was missing three items: -A pistol magazine containing ten .45 caliber bullets -A Christmas ornament -All of the feet to my other couch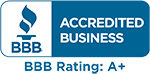 Julie, San Diego
The guys were great! fast, efficient, friendly!!!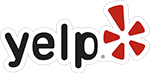 Rajesh, San Diego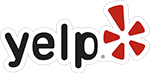 Joey, San Diego
All the guys who came and dropped of my furniture and boxes were very quick and very kind. We truly appreciate their hard work. Thank you!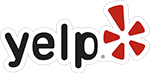 TONNETTE, Oceanside
I highly recommend Best Fit movers! Kona, Ruebon and Darrik! They are a great team! Very efficient, professional and kept it within the 3 hour min. They went beyond my expectations! I will be using Best Fit Movers again in the future! Thank you so much!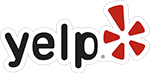 doretta, San Diego
Easy scheduling. Movers called in advanced and were on time. Fast and careful of surrounding to not damage premise or personal items. Thank you Joe & Jessie for climbing 25 stairs upstairs to get us all moved in. Great job!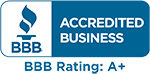 ADA, La Mesa
Great service. Everybody worked really hard. For the job done in no time. Would recommand best for movers 100 percent.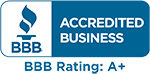 Pete, Santee
The whole process from the beginning booking was easy online, lots of info at your fingertips. They were friendly and easy to work with. You get automated email reminders and telephone follow-up just before the move date. The moving team guys were great hustlers. They moved together on different tasks like a well-disciplined football team.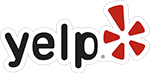 maari, San Diego

Lola, Carlsbad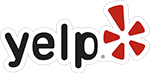 SAMUEL, San Diego
The move was great and effortless!! They moved diligently and nothing was damaged. Only negative would be they were scheduled to arrive between 7-8am and they arrived at 830; however they were still able to move everything at the scheduled time for our new place. Will definitely use Best Fit movers again!!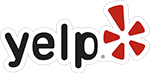 DANE, La Mesa
Professional, affordable, and polite. The guys were quick and efficient. No damage to furniture. I'll would recommend to anybody.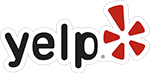 mitch, San Diego
Harry, junior and Andrew did a great job. They worked extremely hard and were very careful about respecting our property. I will definitely use them again.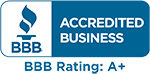 Keeya, Oceanside
Awesome workers!! They were patient, friendly and overly accommodating. Alonso was the best!! Thank you for making me feel comfortable.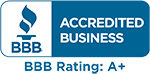 Rachael, San Diego

Brenda, Coronado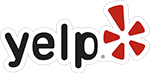 k, San Diego

CHARLES, San Diego

Conroy, Oceanside
"PLEASE READ" My move was below average. The two movers showed up thinking that I was paying for 6 hours when my reservation was only for 3 hours. Once they discovered I only wanted them for 3 hours they started moving slower, one of the movers was in my bathroom for like 20 minutes. When they finally finished packing they wanted to stop by a store and get water when they should have been better prepared. Once they got to my new home me and my family had to help unpack just to get them done earlier, they ended up finishing the move in 4 hours with our help. I payed the driver $440 cash and when I say my receipt the next day my balance that was supposed to be due was $413, so he overcharged me and I even gave them a total of $30 tip which I now regret. I have called the company 4 times and I still don't have my refund yet. "PLEASE MAKE SURE YOU GET A DETAILED RECEIPT BEFORE YOU PAY AND ESTABLISH THE TIME IT WILL TAKE THEM TO DO THE WORK AHEAD OF TIME SO THEY DONT TRY TO DRAG THE WORK OUT TO MAKE MORE MONEY!!!…

Dillon, Oceanside
Bobby and his associate were extremely professional and did a fantastic job! Thank you forever. The Moye's

DAN, San Diego
Timely, capable, courteous

CANDICE, San Diego
Fast, efficient, and careful: those three words describe the team that helped me move. They had some unique challenges with my move. However, they knew exactly what to do and were very careful with my furniture. Never saw a team work so fast. It was a great experience. Would definitely recommend Best Fit Movers!

edith, Poway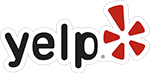 brooke and mark, San Diego
Amazing experience!! Will definitely recommend!!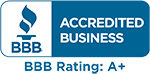 danny, Chula Vista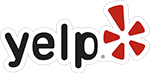 Irene, Chula Vista
Yes hello two of your movers came over this morning to move some stuff out of my house and just wanted to let you know they were very professional very nice I believe their names were Alonzo and Fabian just wanted to give them a nice review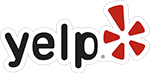 Ryan, San Diego
Overall the workers were very professional and courteous. They worked fast and efficient. The only reason I didn't give five stars was that one member of the 3 man moving team was rude and said "If you would help out some more you would probably have saved $100 by now" and he dropped two boxes that were both labeled glass/fragile and the contents were shattered.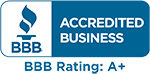 Alex, San Diego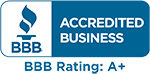 Galina, Chula Vista

Andrew, Phoenix
Best Fit movers were prompt, attentive, professional, and careful with my possession's. I had them pack and move. Everything went smoothly, moving can be stressful, yet Best Fit Movers made this move smooth and easy for me. I highly recommend this company for anyone's next move. The mover's Alonzo and George were also friendly.

Mike, El Cajon
The three guys that came to help us move were amazing. They really busted their tails and were very professional and hard working. We had a lot of heavy furniture and you could tell they knew what they were doing. We are very happy with the service we received and will recommend you guys in the future.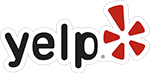 Kirk, Carlsbad
Very good crew, protected our furniture and wee highly efficient. Communication was great snd pticing was very competitive. Would definitely recommend them for value and competence!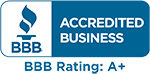 Robert, San Diego
Best investment! These guys were amazing. They came in and crushed it. Super fast and courteous. Most of all they took great care of all my belongings. Including my tv which is much needed for football. Couldn't have been more pleased with their hard work.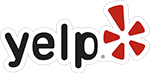 mo, El Cajon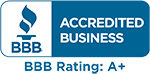 Cindy, Solana Beach
Was my $100 deposit put on my American Express Card given back? My moving charges were $1,133.00 but I see that my deposit put on my card is still there. Please advise. Fernando told me it would be removed.

KIMBERLY, Del Mar
Julio, Franklin and Ricardo were fantastic. so professional, quick, made sure everything was secure, and safe. Highly recommend!

Tsung, San Diego
The overall move was fine, however, there were lots of ceramic wrap residues left in my new resident as they unwrap, more over my white mattress has a few hand spot left on it…Staffs are friendly.

Cooper, Escondido
Moving is stressful enough as it is packing and boxing everything up. Best Bet movers made everything so simple and easy. They work so fast and made sure everything was professionally taken care of. I will definitely recommend to anyone and everyone possible!

DANIELLE, Lakeside
The 3 guys that came to move our house were amazing! They were polite and very efficient and fast. When I called to schedule my move, Tyler was very nice and accommodating. I even had to reschedule the day before our move due to a family emergency and he was so sweet and rescheduled me with out any issues.

eric, Corona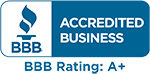 Jason, Chula Vista
Great movers. Very efficient and helpful with all my moving needs. Didn't mess around and got down to it. Would definitely recommend this company to others needing moving services. Outstanding job!

rowena, San Diego
Hard workers and came on time
Reviews 151-200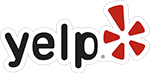 Amanda, San Diego
Bobby & his partner (I believe he went by Mo) were amazing. Moving out of our condo is a total pain, one elevator, large ramp, & the loading zone was being blocked by a car parked illegally. Regardless they got right to work. They did not stop moving from start to stop(9-6) They worked hard to keep our furniture safe & protected & got it to our new home in one piece. They were friendly, reliable, and worked SO hard! I would definitely recommend them & the company to anyone needing moving services.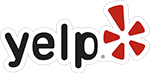 Karina, San Diego

JOSEPH, Oceanside
Amazing company. Movers moved my stuff safely and at a lightning fast pace.

Alphonso, Oceanside

WAYNE, Lake Elsinore
there are very professional and very nice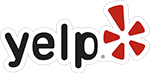 Monica, Vista
On time, efficient and professional staff.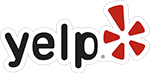 Lori, El Cajon
I have already responded to this survey last week.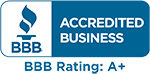 David, San Diego

Robert, Escondido
Very nice guys. This was a big move requiring two trucks. We were a little unhappy that they did not show up within the 8-10 window (got to our house at 11:00am) but they kept going until all was done (11:00pm). No hidden fees. No surprises. All in all I would recommend this company!

Salome, San Diego
Accommodating to specific needs. Was super easy and straightforward booking and getting the actual move done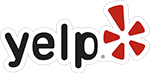 John, San Diego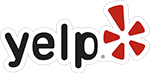 faith, Oceanside
Best fit movers were courteous, professional and timely. Appreciated their commitment to excellence.

DAVID, San Marcos

JOSEPH, San Diego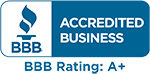 MARILYAN, La Jolla
Great set of movers. They also gave me helpful tips through the whole process which ended up saving me money.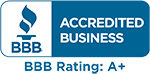 kellen, El Cajon
Outstanding! I will definitely use you guys again!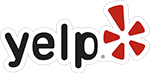 felix, San Diego
Great service and attentive staff, took care of the furniture really well moving it out of the house and to the new place.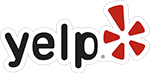 aLEX, Chula Vista

Jerrold, Encinitas
Easy excellent move. Our two movers were polite, knowledgeable and hard working. They finished well within the three hour minimum. Left everything clean and just where we wanted it placed. Great experience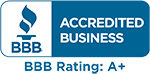 Pamela, San Diego
They did a great job. They charge hourly but the guys never stopped. They were careful with my belongings. I would definitely use them again.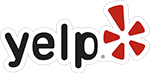 Jo, San Juan Capistrano
Times given for P/U and delivery were accurate. Movers were careful with item.

David, Escondido

Joe, Escondido
Tim and Carlos were absolutely awesome. Very thorough, very efficient, and extremely courteous yet also very personable. Tim answered every question clearly and completely. I would recommend Tim to everyone I Know.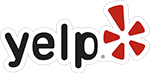 Jack, San Diego
Just want to extend a huge THANK YOU to Best Fit Movers for your professionalism in helping my daughter in her short distance move today in Pacific Beach! Your team provided A+ service from the initial scheduling call with Rosa to the 2-man crew who handled the few large items my daughter needed help with. As the Dad 3,000 miles away on the East Coast helping her coordinate everything, you guys hit a home run! We will definitely reach out to Best Fit for any future moves.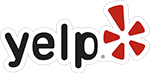 samantha, Ramona
Guys were awesome! I will use them from now on.

Zach, San Diego
Great professional service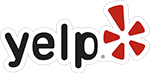 Reed, San Diego
Movers came on time, worked quickly and were very pleasant. It was definitely worth the money to have them move our belongings from our rental truck into the second story apartment after a long cross-country drive.

Greg, Escondido

alicia, El Cajon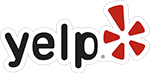 janet, San Diego
Absolutely great move! Thank you! The Gus were polite and worked hard!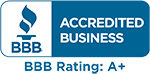 WENDY, San Diego
Hard workers who took their jobs seriously in completely the job.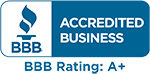 MARIE ANN, Chula Vista
Unbelievable movers. They definitely knew how to pack a truck. Couldn't believe they got so much in one truck. They were very careful with our furniture and boxes. Extremely polite & helpful. They worked hard without ever stopping, no time was wasted. A great experience for us. This is my second time with Best Fit movers and I'm sure not my last.

Megan, San Diego
Friendly and ready to go. Movers were very professional and even gained the notice of another that asked for contact information. Very happy!

john, San Diego
Movers were on time, knew what they were doing, and moved quick. Took on a 3rd floor move with no elevator without issue. Best you can hope for if you decide to spend on movers

Jared, San Diego
The two guys you sent were great. They stayed busy and productive the entire time. They were very professional. I appreciate all the help.

Molly, San Diego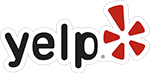 salma, San Diego
Great experience would recommend them to anyone. I moved from 9th floor to a house up in the hill. They were super efficient and never complained. Did everything with such great attitudes.

FRANCISCO, Vista
Thank you Ruben and franky for been so professional and getting the job done fast and safe with all my furniture and I hope to see you two in a few months when we move again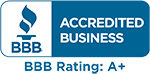 Ellen, Santee
My two guys were awesome! They kicked booty, no chit chatting, just straight up work, loading and unloading in the heat. Nothing was damaged, and they asked questions if they weren't sure where I wanted a piece of furniture or box put. Office personnel needs a bit more attention to details training, somehow I ended up with a whole new last name , though the rest of the detail was on point, that was the oddest thing ever. With all such business double check everything, name, time, address, etc. then let Best Fit Movers take care of the rest. Happy Moving!!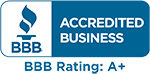 Annette, San Diego
The two gentlemen that came to help us were friendly, quick, efficient, helpful, and informative. I highly recommend this company! Was great and easy talking with the staff when I initially called them and they answered the questions I had.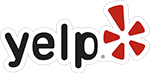 JUVENLEE, San Diego
Great conversational professional guys who tried their best to make sure I was happy with the job!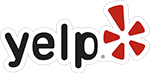 NICOLE, Chula Vista
Best movers I have had. They were very professional. Packed and loaded everything very efficiently.

Christina, San Diego
The were very timely but I think there was some confusion on the number of boxes needed. They were very responsive and courteous.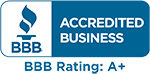 Bill, San Diego
Guys were great but we had some damage to the driveways at both the old and the new homes.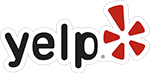 Larry, San Diego
Jesus, David and Chance were an awesome team. I had some extremely heavy furniture that needed to be moved to the 3rd floor via stairs. Amazing job!

ANDY, San Diego
Finding a mover is hard. I got lucky when I found this company. They pack well work their butts off, they're friendly and follow COVID19 rules and recommendations. Rates are current and will use them again if needed. A++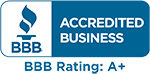 Laurarene, La Mesa
The three men that moved my home furniture and goods were excellent. They were nice and wanted to make sure everything was completed to my liking. Thank you so very much! Laurie Austin

James, Encinitas
Your team and the move went smoothly. Thanks again!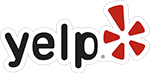 Caressa, San Diego

dillon, Chula Vista
Thanks for everything. Good job A+
Reviews 201-250

Roberta, Carlsbad

tracy, Encinitas

Dennis, Del Mar
Alberto and Emanuel were GREAT !!' Thank you ! Dr Dennis Goodman

Megan, San Diego
Movers were fantastic! They definitely knew what they were doing and were hard workers. Would highly recommend using Best Fit Movers. Well worth the money.

Benjamin, San Diego
Best Fit was also best fast. I accidentally booked the moving day for Two weeks later and Best Fit worked with me to get some help for me in a short notice. From the support on the phone to the muscle helping me move. I highly recommend using this company. No hidden fees. They show up and get to work. And they fallow the CDC's recommendations during this COVID pandemic.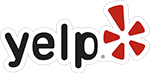 jeff, San Diego
Cortez and Joe were very accommodating and were happy to help me. I am partially disabled so their help was greatly appreciated.

Eddie, La Mesa
The boys busted ass did what they said they were going to do and got the job done on short notice great job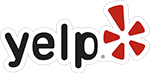 Jay, San Diego
On time, safe and reliable.

Kristina, San Diego
The movers, Alonzo & David, were AWESOME. They were professional, courteous, they hustled and moved fast, they took care of all of my belongings and made sure nothing was damaged. They were very experienced and efficient. The booking process was fast and easy and the movers showed up on time and did not waste any time at all. I never even saw the guys take a true break, they just got the job done and were very sensitive to the time. The pricing is incredibly reasonable, there are no hidden fees, no added charges, just a straight price and although you may get quoted a lower rate somewhere else, you'll end up spending the same, so just go with the quality of these movers and relax.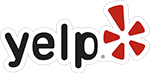 Gene, Del Mar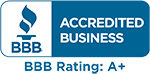 randall, Laguna Niguel
Super team. Great care. Highly recommend.

LYNNE, Oceanside

daniel, Chula Vista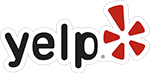 patti, Chula Vista
By far the best moving company ever! The guys that helped us today were so careful with our things and very courteous. I will definitely highly recommend you all to my friends and family. Thank you!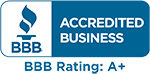 paulynn & Joey, Carlsbad
The movers were great overall. Just a few minor things: 1) they did not come prepared with masks, but I was able to get some surgical masks from my neighbor and they did wear them. 2) They arrived and started late at 645pm, but I know that was not their fault. 3) They moved quickly and covered everything well to prevent damage, however the foot of the TV stand did get broken. I will have to get a new stand for it. .. But overall I REALLY APPRECIATED their help. Being a single mom with a young child is not easy. And I was glad that the move went smoothly. Please thank them for me!! Carlsbad/Seascape move 8/17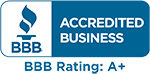 Kush, San Diego

Krista, Carlsbad

Andrea, Ramona
I couldn't have done it without them. They went above and beyond making sure that everything was wrapped up and moved everything into the room it was supposed to be in. I highly recommend them.

Garth, San Diego
The two guys did a very good job, efficient and courteous. My issue is that when move booked, office quoted an amout of $285 (which she allowed a small discount off regular price) as it was only one item and no stairs. when the guys delivered to my house the driver called the offece to get price. I told him the price quote was $285 the office insisted the price was $320.. Not a really big deal, but a dissapointmetn as I had budgetd the $285..

Ryan, San Diego
The guys were great. They did a really nice job packaging up the furniture, nothing was damaged and I did not identify any scratches or damages at the new property. They were very helpful with everything we needed and were willing to stick around patiently to ensure things got done right. Thanks so much!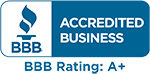 jacob, San Diego
Jose and Arnold moved my entire place, wrapping everything, in half the time expected. Ask for them if you want a quick and safe move.

Jacob, Chula Vista
Excellent Crew handling the move. Great Customer service and fast on the move.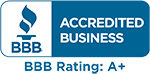 Eliza, San Diego
Best Fit was prompt professional on time and careful. Bobby and Aaron made sure mom's antique furniture was well wrapped, and safely stored. And the price was awesome – compared to other movers. I'd recommend!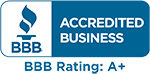 Heather, San Diego
Day 3 of my move was a success!! Great service!

Ron, Carlsbad
This was a super amazing experience for me! I had been dreading the move which seemed so daunting but the crew, led by Alonzo, made the move seem easy! The crew was amazing and everyone was amiable and and extremely helpful. I couldn't recommend them more highly!

Heather, San Diego
Day 2 of move was awesome! Moving from a high rise in downtown San Diego can be very challenging, however my move team was fast and efficient! COVID-19 compliant!!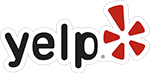 Heather, San Diego
Fast and efficient for my packing needs! I would definitely recommend Best Fit Movers!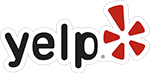 chris, La Mesa
Great service! Arthur and Randy were awesome!!!

nancy, Coronado
ON TIME, GOOD PRICE, DID NOT BREAK ANYTHING, ALL TOGETHER A POSITIVE EXPERIENCE .

Andrew, Escondido
They were great! Everything was taken into the truck and everything came out with no damage. The crew was personable as well which is awesome!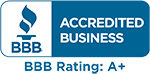 Jessica, Ramona
Jesus was great – communicative and fast! He and his colleague dealt with my insanely long driveway that the truck couldn't drive up, and had to modify the moving plan. They did a great job and I would absolutely use them again.

Sam, San Diego
The guys handled the move efficiently and professionally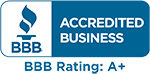 micheal, San Diego
I have moved a dozen times with movers as I am military. The Best Fit movers and packers themselves were extremely professional and worked diligently and to a level that I was satisfied with. I would use them again. The administration was not on their game. Not only was my initial information put into the system wrong (wrong address and wrong dates) the individuals that called back to confirm the appointments provided incorrect information that resulted in confusion and delays on moving day. Also, no one conducted a survey, either physically or verbally, prior to the move to let the workers know what they were facing the day they showed up (eg grand pianos, appliances, items with special handling requirements). Luckily I did not need anything special. Decent company that would be awesome if the people working behind the desk were better coordinated, better informed, and more forward leaning on the move.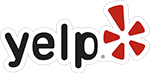 barbara, Carlsbad
I couldn't be happier with my move.Kona and his crew are more than amazing. You can't go wrong with this company. My moving day did not start out good. The truck scheduled for my move had mechanical issues. Fortunately there was another truck doing move that had some time to take care of me as soon as they were done. They unloaded my pod in 45 minutes and probably would have move me into my new place in 45 minutes too if my elevator wasn't so small and slow. They were so awesome and strong too. I can't believe how effortlessly and careful they were moving some of the heavier items. They were nice, polite, professional and so so good. I don't want to move again but if I have to, they will be the ones I call. You need to call them too. You will not regret it. They are the best movers I have had and I have moved 11 times in just a few years. Wish I had them for the other moves.

David, Oceanside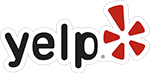 reza, Escondido
Excellent service and professional staff! Hard workers and they crushed the move for us. Nice work guys

MALAKE, San Diego
Sam and Fabian were great. Super fast hard workers and really take cate of the furniture. Only comment is check about storage, it is not easy to access if you store with them

dwane, Oceanside
Best Fit Movers really was the right fit for our needs. The guys were friendly and took great care of our belongings, including a 3×7 foot unframed mirror, without issue. There was no time wasted with the moving, furniture disassembly/reassembly or the driving time. We would definitely recommend them and will use them again as needed.

parisa, San Diego
The move was smooth and hassle free, They actually saved us in a very short notice when the other moving company failed to move our stuff. Nothing was lost we received all our boxes and furniture after storage for two weeks. I highly recommend them.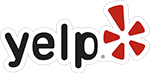 Beverly, Lemon Grove

Ryan, Vista

PATTI, Del Mar
These guys are awesome!! Professional, fast, and no hassle. Moved big heavy items with no problem.

Kaylen, San Diego
Was on time! Guys were friendly and got the job done quick!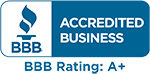 Stefani, Escondido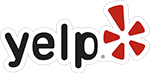 VERNITA, Carlsbad
The crew was great! They were strong and knowledgeable about what needed to happen to get me moved! It turned out to be a bigger job than expected so they accommodated me got a second day. It has been perfect!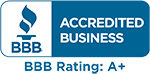 Isaias, San Diego
Very professional and everything on time and great care.

stefan, San Diego
We were really anxious about moving the whole family to a different state. The last time we moved we didn't have any kids and the amount of stuff that accumulates over 10 years ist amazing. Despite, Best Fit Movers eased our concerns immideately and when it came to packing, the two guys were lightening fast and packed everything in a heartbeat. It was really impressive to see. Next up is the move and I have no doubts the loading and unloading will be handled professionally, too!

DIAMOND, San Diego
My movers were amazing! Super careful but efficient and really nice to talk to. Excellent service! I 10/10 recommend this company. They're very good at getting a hold of you when you need them!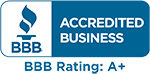 Jonathan, San Diego

Daniel, San Diego
Guys could sling some boxes. Quick and professional a great service.
Reviews 251-300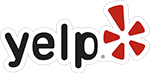 Mike, San Diego
These guys were the best. They never stopped. Didn't even take a break. Non stop hustle.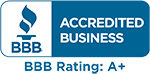 michele, San Diego
Really awesome to work with. Very friendly and flexible, which was important because we ran into an issue with the new residence and the guys had to wait and relocate their truck twice. I highly recommend them. If we have a future move I will definitely be calling them.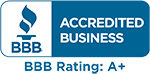 ronald, San Diego
We're so glad we chose Best Fit Movers. The crew was awesome.

Lorenzo, San Diego
Arthur and Yusuf were just great they were very professional they were very careful there is very personable. However, your rates are way too high but they were great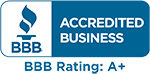 CAT, Carlsbad
Best ever! My crew was so efficient, amazingly hard-working, and pleasant to be around! I could never have even guessed people could be that strong, not to mention how good-matured they were.Yes, I very definitely would recommend!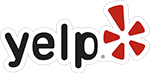 Glenn, Chula Vista
Peter and Jacob did a fantastic job!. They arrived when stated, moved the materials with care, and were extremely courteous. Tje move was nessesitated by my fathers passing, and they were very kind and respectful about that. In addition all the scheduling and booking staff I dealt with were professional and courteous. Thanks to all.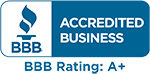 shireen, Encinitas
Excellent service! Handled my furniture with great care! Very polite & efficient! Thank you!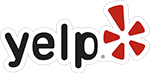 JULIE, San Marcos
The guys were great thanks so much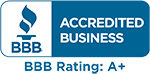 Derrick, San Diego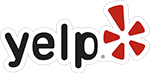 MICHAEL, San Diego
Great team of movers did an awesome job moving us to our new home today. Very satisfied by their work ethic and care for our belongings. Thank you for your services!!!

DIAMOND, Lakeside

paul, Escondido
The movers were very helpful and accommodating. They did a nice job for us.

tharesa, Spring Valley
They worked very hard, went above and beyond the required work. They did break a sconce in the stairwell. I'm going to contact the claims department today. I have already sent pictures of the damage.

CHLOE, San Diego
Quick and super friendly. Would definitely work with them again. Made moving easy! Thanks guys!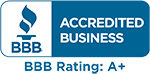 Perfecto, Chula Vista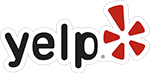 guadalupe, San Diego
ET and Sebastian were absolutely the best movers. I'm so glad Best Fit Movers were great and got my move done even though I called at last minute! I highly recommend them!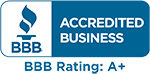 denise, Chula Vista
Your moving crew where awesome thank u for making my move so easy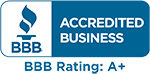 Mr., Santee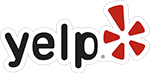 Devon, San Diego
Alfonso and Gio did a great job and had our things moved into our new place in just about an hour. Super friendly guys and worked super fast and efficiently.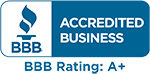 Megan, San Diego
Best Fit Movers were such an amazing company to work with!! We had a local move and they made it all so easy. The movers were on time, communicated well, and took every precaution to ensure our items were not damaged. They disassembled and reassembled the furniture, provided us with wardrobe boxes to use day of (so I didn't have to pack my closets beforehand, also made unpacking it a breeze), always asked where items should go when unloading (so I wouldn't be moving boxes around for days after), and had such great attitudes about the whole experience. I called several companies before settling on BFM and chose them for their reviews and price. I would recommend them to anyone!

sally, San Marcos
We called Best Fit Movers with a request to move some things from a house we were selling to an apartment. The telephone help was excellent and very helpful. Timing was set and we were good to go. A couple days before that move, we called again in desperation to get some help moving some additional things to a storage unit. Again, the phone assistance was extremely helpful and checked with the logistics group, found a couple people to help and rescued us. The packers were very friendly and efficient. We would heighly recommend this company and their employees. In fact, when we purchase our next home we will call on them again.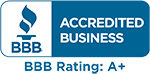 kirby, Coronado
On time, very nice and did a great job!!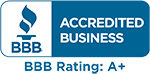 candace, San Diego
The movers were efficient and moved the furniture with great care. Thank you for providing great service!

Brent, Carlsbad
This was my first time to hire movers and I moved 56 miles away. I called Best Fit Movers and from the very beginning they made me feel comfortable about the move ahead of me by explaining what they do, pricing and all services available. I packed everything and was ready for them on moving day. Once they arrived they made me feel calm and secure. They were 30 minutes early because I got a call they were ready and I approved. I have never seen such hard work from young Julio and older Julio my two movers. They had challenges of apartment neighbors numerous plants being on both sides of the walkway and walked further on my top floor to detour to then go down several flights of stairs. Young Julio wrapped all furniture in blankets and then wrapped them in plastic as his coworker was taking apart my bed. I was stopped when I tried to help load a wardrobe box I thought I could do and was told "We got this." I had no business attempting to do such a thing and grateful for being stopped due to a bad spine and disa…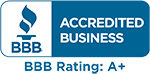 VERONICA, Poway
The guys were great! Very kind and respectful. They moved fast too. They made our move very easy and smooth! They even helped us organize.

JUNE, San Diego
This was the best move experience and Arthur and Randy are fantastic, the move was flawless and these two young men are kind, thoughtful and definitely know what they are doing.

Ma Rowella, San Diego
simply the best very professional nice people

Jeremy, San Diego

Darlene, Lake elsinore
Best Fit Movers My Movers names were ET and Richard. They were gentlemen and hard workers. Their first priority was our satisfaction. They were also socialable. They knew how to do there job. Best Fit Movers you have to honor these two men. I would recommend Best fit Movers to others!

NICOLE, Oceanside
I will be using Best Fit Movers for my moving services from now on. From the initial call to the end of my move I received nothing but great customer service and professionalism from the movers. Best Fit saved me over $600 from my initial moving company. They were communicative the whole way through, on time truly made my move so much easier. Thank you again guys!

nadine, San Diego
the movers were quite fast and professional! Thank you!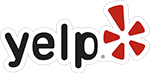 Darwin, Vista
Outstanding workers, they finished packing up and unpacking all my personal and family goods in hours. Best Fit, is the best choice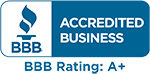 VICKY, El Cajon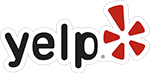 RON, San Diego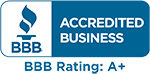 Greg, Carlsbad
Great job! Great service! These guys go over and above!!!

KRYSTAL, San Marcos
The moving crew was excellent. They were on time and worked very efficiently. Everything was moved with care.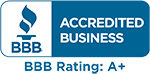 Eric D and Isabel, San Diego
Awesome movers! My wife and I just needed help unloading our POD, and they were on time, quick and even help set up our bed. Would absolutely recommend and use again!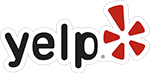 olga, San Diego
Perfect moving and storage partner

Kyra, San Diego
Alonso and his team members were incredible! They were very nice, professional, and handled our furniture very carefully. They also got the job done significantly faster than I expected. I highly recommend best fit movers!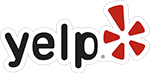 ALICIA, San Diego
Thank you A-TEAM!! Alfonzo and Alonzo best customer service!

Diana, San Marcos
Great crew ET and Julio were quick and courteous. I will use your company again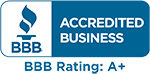 Joey, San Diego
These guys were great. Ready as soon as they got here. Very professional. Very coherent of their surroundings, always had their masks on. It's a tough time right now to work around so many guidelines and they were champs! I forgot the names of the guys that helped us out, but please treat them with respect and kindness. I would hate to see them taken advantage of.

Amy, San Diego
Helped with moving office furniture from one office to another. Good care was taken with all items. Online system made it easy to schedule and follow up with items/questions.

edward, San Diego
Great guys. Very professional.

Hillary, Escondido
This was the least stressful and move I have ever had! They were so friendly and helpful, definitely my go to for my next move!! Thank you!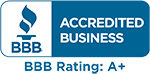 Ismael, Chula Vista
Great experience, movers were on time and courteous, would definitely use best fit movers again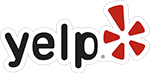 Sahil, Oceanside
Movers were great! They were efficient and fast. Very polite and professional. Still in contact with the company for a longer than expected drive time (well over the double drive time). Good customer service so far and early on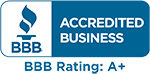 barbara, Ramona
The mover's were a delight and worked very hard. Came in and did the job quickly and professionally. Thank you so much for making my move so much easier. Barbara

Steve, San Marcos
This was a great experience. Usually, that's not the first thing someone says when discussing going to the dentist or using a moving company. But wow, was the crew you sent amazing and professional. Our experience with hourly moving companies in the past was good, but this was much better. My family moved yesterday from a three-bedroom condo with two flights of stairs to a similar location. Your team of Derik, (spelling proper) Josh and Josh were very positive, joyful, and willing to please the customer throughout the entire day. But the two most valuable traits were that they were FAST and STRONG! All three men moved so quickly, not like most hourly employees doing such a hard job. At both locations, they seemed to be racing each other to see who could hustle the most. That left a big impression on both my wife and me. And I also was amazed that they handled the heaviest boxes, mirrors, beds and cabinets with extreme ease, as though they were movers/weight-lifters with smiling faces. Finally, I wa…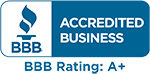 angel, Chula Vista
Reviews 301-350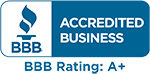 Matt, San Diego
Manny and team were awesome. Very professional, took great care of my stuff.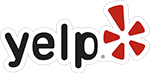 Phil, San Diego
Alfonso and his crew did an amazing job. Such a pleasure to have them move our home. 100% recommended. Thanks guys you were awesome.

Ernesto, Escondido
These guys worked hard and fast, very considerate of my items and good people.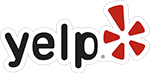 Mwanja, Chula Vista
The movers were communicative when they were on their way. And seeing that my apartment was on the third floor, they got the stuff in really fast and in a professional manner. They put together what needed to be assembled and they were done in the time that they said they would. I would definitely use them again. Very affordable company!

Holly, Rancho Santa Fe
These guys came to pack up my house they were professional careful knowledgeable I couldn't have asked my own family to do a better job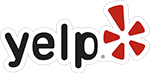 ROB, Poway
The crew was on time and was very careful loading and unloading my furniture. Thanks Julio and Albert!

KAREN, Yuma
They are awesome!! Did great!! Worked super hard and wanted to do everything I needed. I would hire them again for sure!!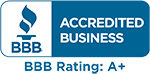 Dilek, San Diego
Move from a 4 bedroom house to another house took 3.5 hours. Guys were on time , nice & super fast. Wrapped everything that needed wrapping and were very careful carrying everything into the different rooms. We had most boxes ready so that helped with saving time.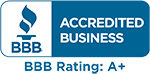 Jerry, San Diego
Outstanding service in all regards.

BRAD, San Diego
The movers were flexible on our timeline that continued to move during our selling process. They were on time and talked through everything with us and it all arrived padded and in one piece. They came highly recommended and we would share that same high recommendation to anyone looking for a great moving company.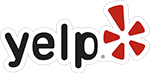 janie, El Cajon
Great experience from beginning g to end! The service was prompt and efficient with updates thought it the day. Patient and flexible with our requests – will definitely use them for my future move!

Elliot, San Diego
Jose Luis and Julio were fantastic from start to finish. They moved our furniture quickly and carefully, and they calmly & politely dealt with a scheduling mishap with our building's elevator! They were both patient, easy to talk to and work with, and we would have them do our move again in a heartbeat! Thank you!

Andre, San Diego

terresa, La Jolla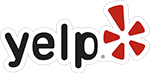 Lauri, Escondido
Absolutely fantastic experience! Professional, efficient, and careful! They were helpful and fun young guys that answered all my questions and we're very personable!

Charlene, Alpine
Really great service. Both movers that assisted me were so polite and respectful. It's an hourly rate and they moved as fast as possible to take the least time necessary. I would definitely utilize them again.

BRIDGET, San Diego
Movers were great! Wrapped everything really well. We're careful loading and unloading. No marks on walls. Only complaint was they arrived without masks. I provided them.

Elizabeth Baniadam, Carlsbad
Best movers ever !!! Thank you so much for an excellent job!!

Aaron, San Diego
Great guys – hard working and polite. Thanks!!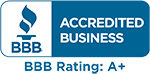 Kimberlee, San Diego
Excellent service. George, Jesus, and Alex were just the best. Could not have had a better experience. I will be recommending and using you to everyone. Thank you.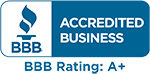 miryan, San Diego

Marc, San Diego
Team did a very professional move.

Andrew, ESCONDIDO
We used Best Fit to move us from a 1 story home in Escondido to a 2 story home in Carlsbad. Their team was very professional and courteous. They took the time to wrap all of our furniture in cloth and plastic wrap. If they had any questions about where to put our belongings, they asked. It was very refreshing they arrived on time and completed the job in the time they estimated. Great job guys and thanks!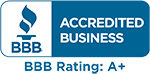 michael, San Diego
Derik and Sebastian did an outstanding job moving all of my things. I would highly recommend them and best fit movers to anyone. I appreciate the excellent customer service. Thank you so much!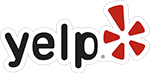 Christopher, San Diego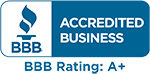 shari, La Mesa
My guys work right they were so good to me very pleasant very quick and very efficient they each deserve a raise

Jacob, San Diego

NADIAH, San Diego
The truck had an issue so we were worried that they wouldn't make it but they did. The guys Alex and Jesus were true professionals. They handled our items with care and were quick. The only suggestion is to change the song when you wait on hold for a customer rep. Great movers!

Demi, Carlsbad
Loved these guys! Extremely careful with my stuff,very fast, and also good laughs! I thought I would have many more hours of work like the past movers, but these guys were amazing with how fast they were. Deffinately took alot of stress off me!

gloria/ crystal, El Cajon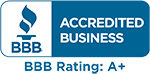 Alisa, San Diego
My movers were professional, fast, thorough, and careful. I live on 3rd floor so I really appreciated their help.

Howen, La Jolla
Tim and Arthur were amazing. They were super fast and took really good care of our stuff!

Frederick, San Diego
Two guys completed my move on time and proper. Great job. I will use these guys again. True professionals!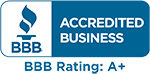 INEZ, San Diego
Nice, mindful of moving items, and professional.

CHRISTINA, Coronado
Wonderful experience, very friendly, professional, & efficient. Definitely recommend

Latoya, Chula Vista
ET & Richard were very professional and friendly! They arrived on time and worked diligently until completion. I highly recommend ET & Richard for your next move.

rossen, San Diego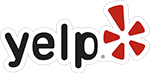 Savannah, San Diego
Sam and Armando were the best movers I've ever seen. They truly worked fast for you. Fast and Friendly

Diane, San Diego
Derrik and Sebastian were amazing. Prompt, organized, great attitudes, and on top of everything. Highly recommend.

Jonna, Vista
When I called for a quote the representative was courteous and friendly. They also price match!! We had four movers and they were efficient, courteous, communicative, polite and professional. They put our furniture together and in places we requested. They made sure boxes with cleaning chemicals and tools were placed out of reach from our children. No hidden fees. I HIGHLY recommend this company. Thank you, Best Fit Movers!!!!

Heather, San Diego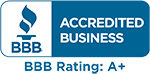 michael, La Mesa

Deniz, San Diego

John, San Diego
These guys did a great job. They gave a courtesy call 30 minutes prior to arrival. They definitely know how to pack a truck. They packed a 26 foot truck floor to ceiling and got way more of my stuff in there than I expected. They moved quickly and I nevver got the impression they were taking it easy to stretch out the hourly billing. Recommend this commooany.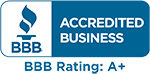 Pareteum, Murrieta
Very helpful guys , highly recommend

Aaron, San Diego
Awesome job! Courteous and professional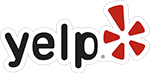 santiago, San Diego

Lauren, San Diego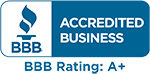 Dennis, Escondido
Just completed our move and honestly, it was our smoothest ever. Antonio and Christian were efficient, polite, and the hardest workers we've ever seen. Best Fit Movers called to confirm the day before and were on time for the move. We would definitely recommend to a friend!! Thank you a hundred times over!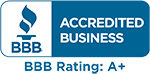 Makiko, San Diego
Best Fit Movers was the best mover thus far ! Tim and Arthur were my movers and they were very professional , efficient, kind, and patient with me . They accommodated my needs and requests. Moving is always stressful, but they helped a lot!!! Thank you 🙂
Reviews 351-400

Sandra, Chula Vista
Both the Movers were great very professional and courteous.

Ashley, San Diego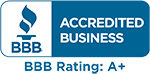 denise, Carlsbad
Arrived on time and worked really hard and fast. They were nice and courteous and nothing was broken that we can tell so far!

Diana, San Marcos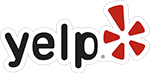 sara, San Diego
Very efficient and friendly crew. Our experience was very good. On time and experienced.

lisa, San Diego
Very fast, efficient, friendly, conscientious and on-time. Thanks guys!:)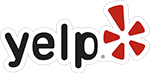 meghan, San Diego

DARLENE, Spring Valley
JP and assistances were GREAT!!!! Moved the items I requested efficiently and delicately. The square footage on my home is approximately 650 square footage therefore, completing my move in 2 hours. I HIGHLY recommend this company.

Eric, San Diego

ivy, San Diego

Sherrica, Oceanside
This was my first time hiring movers; so you can only imagine how nervous I was. However, Alonzo & Marco at Best Fit Movers, put my mind at ease. The movers were professional, hardworking, thorough & FAST (which is a plus due to hourly charge). I will definitely be hiring this company for future moves & suggesting their services to my family & friends. Obviously. CLUTCH!

DAVID, San Diego
The moving staff were very professional, on time and completed the move exactly how I wanted. No damage to anything. Everything was clean. I really appreciate it. Will recommend your company to my friends.

Janet, La Mesa
Oh my gosh how to start, very communicative very polite hard-working trustworthy friendly happy I mean I think I heard some boy scouts! I will definitely recommend your company. Thank you very much for your service

Molly, La Jolla
Very nice guys! On time and efficient! Took great care of our belongings!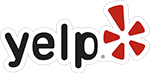 lauren, Encinitas
Quick & Professional. Highly recommend. This is actually the 2nd time we used Best Fit Movers both times were amazing and affordable.

Jamie, Vista
These guys are great. Very professional & Covid19 compliant.

Carol, San Diego
The booking and estimating process was easy. The moving team was professional, personable, and hard working. They wrapped things well and took care of walls and property as expected. Due to a heat wave in AZ, they worked for hours in > 100° weather without complaining. I would recommend them highly! Thank you!

BRIANA, Vista
Hired some movers for my move and I was very pleased with the service I got. Adrian and Emanuel were absolutely amazing!!!! They wrapped and protected all of my belongings and got it to my new home all in one piece. I will definitely be calling them for my next move again.

jaime, San Diego

Mike, San Diego
I had a great move thanks to the professional and courteous movers from Best Fit. I highly recommend them.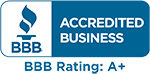 BRENDA, Poway
I am a returning customer. I call Best Fit Movers because they work efficiently & diligently. They don't stop moving until the job is completed. I highly recommend Best Fit Movers for all your moving needs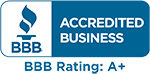 Ruchika, San Diego
Excellent service, the guys were very nice and friendly.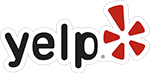 Andy, San Diego
Robert and Alonso were professional courteous and great movers. Definitely would recommend!

marry, San Diego
My mom was thrilled with the movers

JENNIFER, San Diego
Very professional and polite! Did a great job.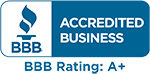 Stacie, San Diego
It was awesome! They worked really hard and fast, I will be recommending them to my friends!

cheri & richard, Encinitas
Movers came and were on time, worked swiftly giving meticulous attention to carefully packing our furniture, framed pictures ,mirrors, and family heirlooms, China, etc. Will use them again for out of state move in future.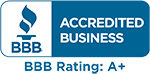 Ray, Chula Vista

kathy, Carlsbad
Everything went very well Albert and his helper were wonderful Will use your company again and would recommend you Thanks again for great service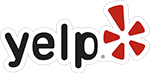 Megan, San Diego

William, Carlsbad
The movers were professional, friendly, and did a great job!

Cassandra, Carlsbad
We had to book a very last minute move on Memorial Day of this year and with the pandemic we really were not sure what to expect, but our movers were amazing. Everything was very streamlined and professional with rates upfront and recorded on an iPad so there was no guessing game at the end of how much they were going to charge you or what time you officially started your move. They did an amazing job of wrapping all of our furniture and even offering to disassemble any furniture too big to keep it safe during transport. Compared to movers I have used in the past, Best Fit Movers were much more efficient with their time and everything was very professional. Highly recommend them!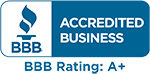 oceania, El Cajon
guys were amazing. Right on time as dispatcher quoted. Well worth a good tip.

MICHAEL, La Mesa
Juan's crew was friendly and worked hard throughout the job. They finished in a timely manner and took care with all of our belongings. We would definitely hire them again.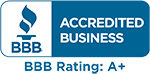 Megan, Solana Beach
Very helpful movers! They moved quickly and took care with each item; even my ceramics pots & plants were transported safely. 5 stars!

JUDIE, San Diego
The guys were really great! They were very careful with my belongings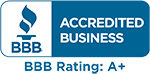 taylor, San Diego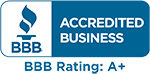 khurana, San Diego
In less than 24 hours, I was able to schedule AND complete a move-out and move-in to my new place with Best Fit Movers. Rosa was very gracious over the phone in helping me find a window to squeeze in my last minute move request. Eloy and Albert were staffed to help me with the move. Real professionals and gentlemen, moved quickly and I didn't think for a moment they were stalling to "rake up more time." Fair and affordable prices, they've got everything stocked up in their truck that you could possibly need to help with a move, and they communicated with clarity the whole way through. I was able to pay with a couple signatures and swipes on a phone. Additionally, I wanted to call out that they both followed and observed safety precautions with regards to COVID-19. They were masked up and kept social distancing protocols. Overall 12/10 service all around. Would highly recommend. Kinda feels like I didn't even move because it happened so fast!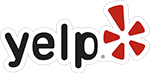 TAYLOR, San Diego
Movers were fantastic. Unbelievably fast but thorough.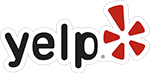 EVA, Solana Beach
Great job timely and diligently executed by a very professional and friendly team.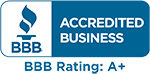 Olivia, El Cajon

Brian, Chula Vista

sara, Valley Center
Excellent persons worked like a rare time pieace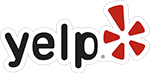 Mike, San Diego
Antonio and Christian were super efficient and fast!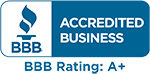 Eve, Escondido
Alonzo and Juan were amazing this time around! Beto, Anthony, and Roberto C helped us last time and did great as well. Super happy with their care with our furniture and items, and will happily use them again in the future.

Keith Cobell and, Oakland
On time, the guys worked hard, and our stuff made it into our new house safe and sound. Good value for the money.

cecelia, Imperial Beach

DOROTHY, San Marcos
Very courteous, careful, and quick.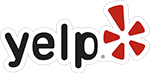 Rosaura, Chula Vista
The guys were great julio and his partner. They did an awesome job in everything. Very caring and careful.

Wallie, San Diego
Great service from set up to payment. Thank you!
Reviews 401-450

Toni, San Diego
GREAT service! The guys (brothers) who moved us couldn't have been more helpful, polite, or nice. I highly recommend them!!

JESS, San Diego
The best movers in terms of budget and efficiency. These brother team were the best in the business, just worried that they might hurt their backs by the way they loaded heavy boxes and unloaded them. I would highly recommend Best Fit without hesitation to families who plan to move.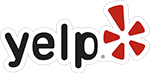 Angela, San Diego
Great movers. Super professional, efficient, and kind.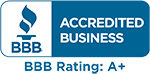 Jordan, San Diego
The guys were super awesome and extremely quick! Really friendly and helpful, Id highly recommend them to anyone moving.

nicole, San Diego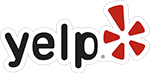 Diana, Cardiff by the Sea
Thanks so much for great efficient, friendly service! Enjoyed experiencing a carefree move!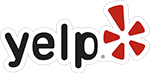 JUVENLEE, San Diego
Juan and Robert were amazing, fun, young and high energy! They had great conversational skills and were mindful and thoughtful about the move. I'd pick them again and again!

Phani, San Diego
Easy to schedule, easy to make changes, Great service, professional, fast, efficient, reliable, very helpfully. This is my second time using best fit movers. These are my go to movers, that I recommend to everyone.

Marc, San Diego
Guys we're on time and very friendly. Everything was moved safely and quickly

Paul, Temecula
These guys are top notch. Very polite and thoughtful. Very hardworking. I would hire them again and I do recommend them highly.

Christina, Big Bear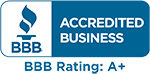 bess, San Diego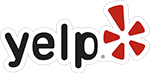 Angela, Spring Valley
Juan and his crew were hard working, careful, professional, and friendly. We had a 4 story condo to bring multiple heavy, awkward pieces up. They did it without damaging our goods or our homes. Thank you!

MARIE, San Diego
Excellent. Gus and Julio provided stellar service. I would use Best fit movers again. I highly recommend for long distance moving services, as this was the service provided. Thank you Gus and Julio.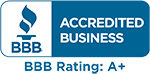 Tenneal, San Diego
Best Fit Mover's was the best! They were friendly, efficient with time, and supportive with the whole experience. I would definitely use them again.

ELAINE, El Cajon
Best Fit Movers were great! Great rate and the movers Juan and David were awesome. Very professional, arrived on time and treated our mother with respect during her move. We were very happy with their service, expertise and professionalism!

ricardo, San Diego

mark, San Diego
Great job would recommend them to family and friends. They were courtiius, friendly and professional.

Rochelle, Roseville
The guys worked really hard and did a great job! They were very friendly and made the moving experience a lot better!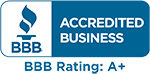 Patricia, Encinitas
Fast and professional. Couldn't be any better!

lawrence, San Diego
The guys were terrific and we are very happy with the move. Everything went as promised.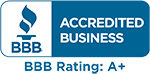 Yvonne, Oceanside
2nd time to use Best Fit movers and they did an excellent job yet again! Everything was wrapped well for our long distance move! I recommend to anyone I know who needs movers!

CAROLYN, San Diego
I was EXTREMELY DISAPPOINTED. Did not show up on time, broke things, several items missing. Company will not respond to me about this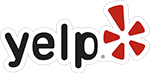 ching, Escondido

mark, Carlsbad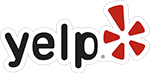 emily, Sacramento
I chose Best Fit Movers after getting a recommendation from a friend who used them for a long distance move and I am so glad I went with them. Sam and Sylvester did a fantastic job and were quick and efficient. They worked swiftly which I appreciated as the loading/unloading times were charged hourly. All of my furniture and items arrived in perfect condition and I couldn't have asked for a better service for my first time using movers. Would highly recommend to all!

Mr, San Diego

Kyle, San Diego