Best Moving Company in Encinitas CA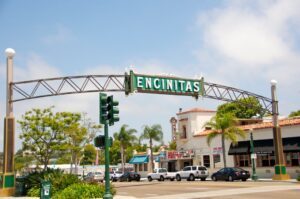 Encinitas isn't just a city; it's a vibe. Visit the coastal community 25 miles north of downtown San Diego and you'll instantly get a sense of surfer-cool. And best of all, Best Fit Movers is ready to help get you there!
As your leading moving company in Encinitas, we are dedicated to serving the relocation needs of residents and companies in Encinitas and its surrounding communities. We are proud to offer no-hassle pricing with zero hidden charges or fees – making sure your move is not only smooth and efficient but cost-effective as well. Fully equipped with a variety of trucks to fit all of your moving needs, we are a team of professional, licensed and insured full-service movers.
Encinitas Moving Services
As your premier moving company in Encinitas, we are dedicated to serving the relocation needs of both residents and companies. It's our job to handle any size or type of move you may need. No challenge is too large or small, from moving your entire office to relocating from one home to the next.
Here are our main services offered in Encinitas:
Residential Moving

Long-distance moves
Interstate moves
Apartment moves
Military moves

Commercial Moving

Corporate relocations
Employee relocations

Packing
Our job is to reduce your stress on moving day. Give us a chance to prove ourselves with our low pricing, friendly workers and free furniture pads to protect your belongings.
Top Moving Reviews Encinitas
"The movers, Alonzo & David, were AWESOME. They were professional, courteous, they hustled and moved fast, they took care of all of my belongings and made sure nothing was damaged. They were very experienced and efficient. The booking process was fast and easy and the movers showed up on time and did not waste any time at all. I never even saw the guys take a true break, they just got the job done and were very sensitive to the time. The pricing is incredibly reasonable, there are no hidden fees, no added charges, just a straight price and although you may get quoted a lower rate somewhere else, you'll end up spending the same, so just go with the quality of these movers and relax."
– Kristina from Encinitas, CA
"This wasn't the first time we collaborated with the guys from Best Fit Movers, but it was perfect like the first time. These guys stored some furniture for us last year and now we hired them for a local move. We really like that they are punctual, serious and so hard working. They took good care of everything and managed to fit in the initial schedule. We really appreciate all the help! Keep up the great work!"
– Meredith from Encinitas, CA
"Great prices, great crew super great move. We call them and got all the information we need so we decided to hire them. The guys showed up early in the morning as discussed and managed to handle everything from start to finish. We didn't had any damages or lost items so it was perfect. We really recommend them!"
– Edith from Encinitas, CA
One of the Best Surf Towns in the World
Recently named among the 20 best surf towns in the world by National Geographic, Encinitas wears its surf history proudly. Located along six miles of Pacific Ocean coastline, Encinitas is an unspoiled reminder of the historic Highway 101 beach culture that thrived in the mid-1900s.
The city's eclectic downtown has long drawn surfers and hippies with its unique and dynamic blend of San Diego's top surf shops, coffeehouses and record stores, not to mention the beaches in Encinitas are coveted by locals as hidden gems. Encinitas is alternately known as the "Flower Capital of the World," because of its extensive collection of unique nurseries and gardens, most extensive of which is the San Diego Botanic Garden, and the world's leading grower of the Christmas flower, the poinsettia.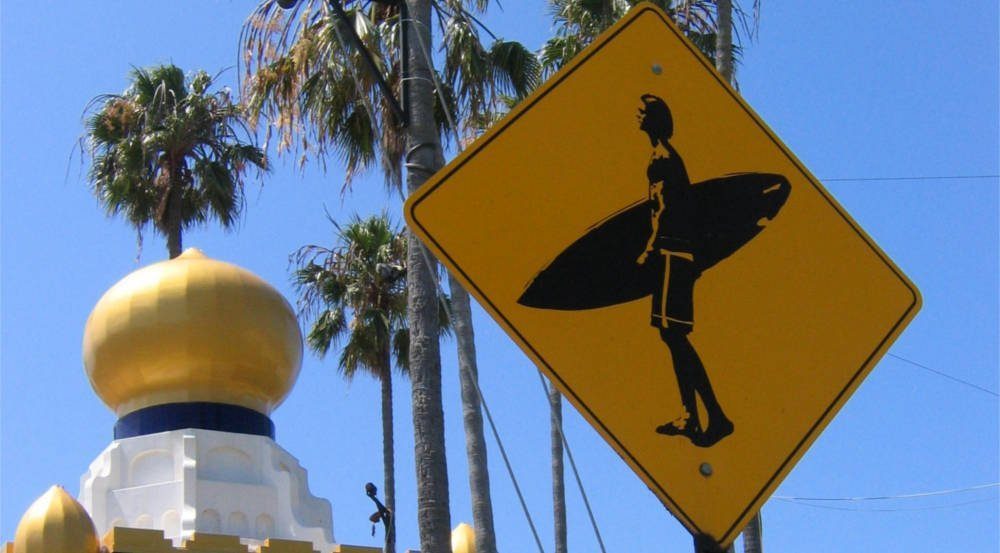 And thanks to three distinct coastal neighborhoods (Encinitas, Leucadia, and Cardiff-by-the-Sea), the city is easy to explore by foot or cruiser bike. Looking for more reasons to love it? Here they are:
The beaches are gorgeously encapsulated by jutting cliffs and jagged rock formations. It's easy to find a spot in the sand that feels completely private, unlike the crowded chaos of San Diego beaches.
It's a super active community with more people having bikes than cars!
The organic and natural food scene is top notch for a "small town." Some great spots include Good On Ya Organic Cafe, Lazy Acres Natural Market, Lotus Cafe and Juice Bar, Naked Cafe, and Eve Encinitas.
It's super laid back atmosphere. We have yellow "Surfer Crossing" caution signs on the road and a multitude of surf shops up and down the 101. People around here are super friendly and relaxed and they know how to stop and take in a sunset.
Encinitas is only a quick drive from the rest of San Diego yet it has a "locals only" feel about it. It's inconvenient enough to deter tourists from staying but close enough to make working downtown totally manageable.
The public school system is great and the community is incredibly family friendly.
Ready to make the move? As one of the most experienced professional local movers in the Encinitas area, you will soon see that our dedicated full-time movers are efficient and experienced professionals who are just as courteous and friendly as they are hard working. We'll provide as much or as little manpower as you need to get the job done safely and efficiently.
To book your move with Best Fit Movers in and around Encinitas, contact us at 858-503-0003. We will be able to provide you with a free quote to help you plan.
City Clerk
505 S. Vulcan Ave
Encinitas, CA 92024
(760) 633-2601
Encinitas Fire Department
505 S. Vulcan Ave
Encinitas, CA 92024
Non-emergency: (760) 633-2800
Encinitas Sheriff's Department
175 N El Camino Real
Encinitas, CA 92024
Non-emergency: (760) 966-3500
Encinitas Public Works
160 Calle Magdalena
Encinitas, CA 92024
(760) 633-2850
San Dieguito Water District
160 Calle Magdalena
Encinitas, CA 92024
(760) 633-2650
San Diego Gas & Electric
Residential Customers: 1-800-411-7343
Commercial Customers: 1-800-336-7343
Monday – Friday: 7:00 a.m. to 8:00 p.m
Saturday: 7:00 a.m. to 6:00 p.m
Spectrum Cable & Internet
Phone: 1-855-707-7328