If you're considering a move to one of Orange County's most amazing locations, our Orange County movers are here for you.
We're one of the top relocation experts in the state of California and throughout the entire West Coast. Our commitment to quality and courtesy has earned us a positive reputation, and has led to us being a top choice for both local and interstate moves.
More people than ever are making their home in Lake Forest. It's a fine place to settle down, raise a family, run a business, and more. When you call on Best Fit Movers, you get the best fit for your relocation needs.
We'll help you settle into the moving process, we'll treat you like family, and we'll handle your property with a professional and secure approach.
Orange County Moving Company
3731 W Warner Ave
Santa Ana, CA 92704
949-832-6498
Find us on Google
Our Lake Forest Movers Offer Everything You Need
Here at Best Fit Movers, we provide a full range of moving services to support any type of relocation. We know that even though plenty of people are calling on our Lake Forest moving company to get them to this destination each year, every move is different.
It's why we offer a full range of services. Get a full-service experience, or pick individual services to complete and supplement your existing relocation strategy. We offer:
No matter what's bringing you to this location, where you're coming from, or how much you have to bring along with you, we're up for the job. Our highly skilled team brings the credentials and track record to support your relocation journey.
Trust your move to the team at Best Fit Movers. Lake Forest awaits, and we're excited to be by your side during the moving process.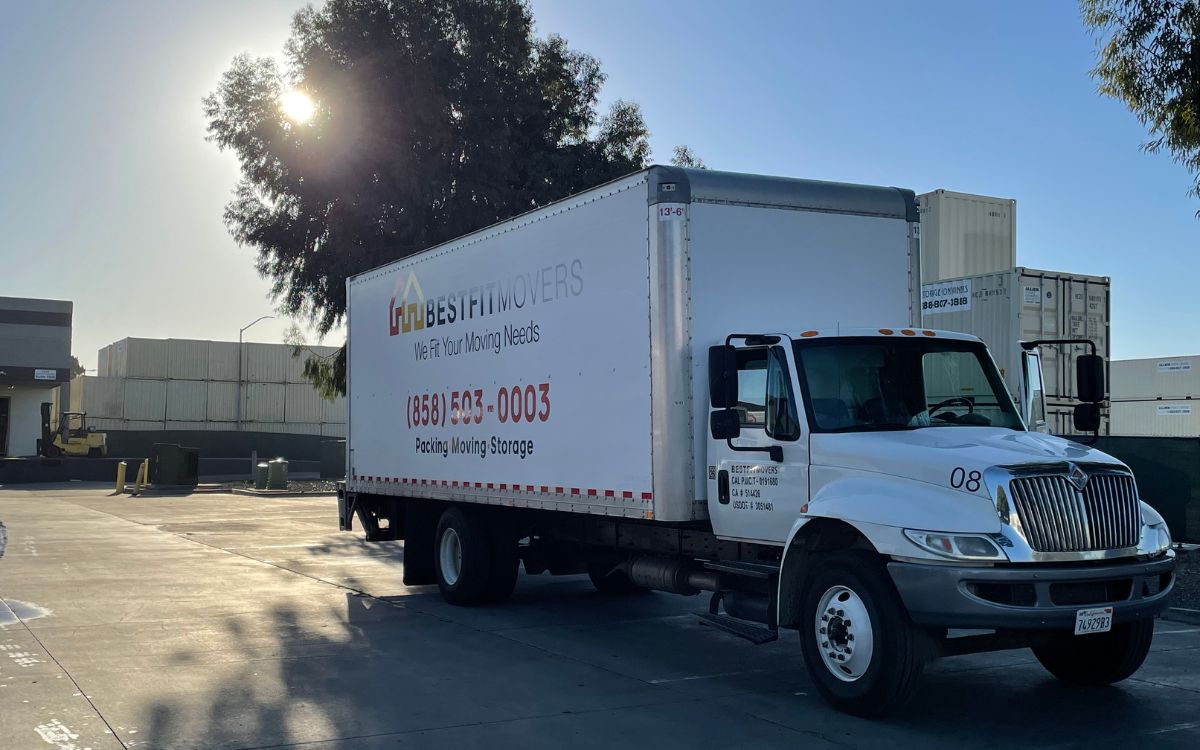 Why Lake Forest is One of California's Top Locations
Lake Forest is a charming city located in Orange County, California. With its picturesque landscapes, vibrant community, and abundance of recreational opportunities, Lake Forest has become a desirable place to live, work, and play. Spanning about 17 square miles, this suburban haven is home to approximately 85,000 residents.
One of the highlights of Lake Forest is its natural beauty. The city is blessed with an abundance of parks, green spaces, and rolling hills. Whiting Ranch Wilderness Park, one of the largest parks in Orange County, offers miles of scenic hiking and mountain biking trails. Here, residents and visitors can immerse themselves in nature, enjoying the sights and sounds of native wildlife.
Lake Forest also boasts a strong sense of community. The city hosts numerous events throughout the year, fostering a spirit of togetherness. The annual Fourth of July Parade is a much-loved tradition, bringing residents together to celebrate Independence Day with floats, music, and festivities. Additionally, the Lake Forest Sports Park serves as a gathering place for sports enthusiasts, offering state-of-the-art facilities for soccer, baseball, tennis, and more.
Enjoy a Strong Community and Great Amenities
For those seeking retail therapy, Lake Forest offers a variety of shopping destinations. The city is home to the popular outdoor shopping center, The Orchard, where visitors can explore a mix of boutiques, restaurants, and entertainment options. In addition, the nearby Irvine Spectrum Center provides a diverse range of shops and dining experiences, ensuring that residents have access to all their retail needs.
Furthermore, Lake Forest enjoys a favorable climate. With its Mediterranean-like weather, the city experiences mild winters and warm summers, making it an ideal place for outdoor activities year-round. The pleasant climate encourages residents to explore the many parks, trails, and outdoor recreational facilities that Lake Forest has to offer.
Last but certainly not least, the city is a fine place to raise a family. There are plenty of great places to live, good schools, nearby universities, and a plethora of professional opportunities. You'll find everything you need to enjoy a rewarding life with your loved ones.
We're the Best Fit for Your Upcoming Move
In conclusion, Lake Forest, California, is a vibrant and welcoming city that combines natural beauty, community spirit, and a high quality of life. With its abundance of parks, community events, shopping centers, educational opportunities, and favorable climate, Lake Forest provides residents with an exceptional living experience. Whether you're an outdoor enthusiast, a shopaholic, or a family looking for a nurturing community, Lake Forest offers something for everyone.
Likewise, our moving company offers something for everyone. We handle moving needs for customers whether they're moving from within Orange County or even outside the state of California. From residential to commercial moves, relocating is always an easy and enjoyable experience when you call our Lake Forest movers.
We bring the credentials you can feel confident in. Our Lake Forest moving company is:
Fully licensed and insured
Rated an A+ with the BBB
Locally owned and operated
Always punctual and courteous
Affordable with free estimates available
We do all we can to exceed your expectations and make your relocation seamless and enjoyable. We understand that moving is sometimes thought of as hectic and challenging, but we believe it can be rewarding and exciting.
It's been our pleasure to move many people throughout Orange County and California. Don't trust your move to just any company – pick the best around, and that's Best Fit Movers.
Call Our Lake Forest Moving Company Today
What will await you in Lake Forest? You could find yourself in an amazing neighborhood, enjoying a great sense of community and beautiful scenery.
You may also find plenty of fun things to do, great job opportunities, and an amazing business environment. The possibilities are endless. If there's one thing you're guaranteed to find during your move, it's a convenient experience when you call our movers. Lake Forest is waiting for you, and so are we.
Our Orange County Movers is excited to serve you and support you during your upcoming move. Reach out to us today to start the process with a free no-obligation moving quote.