Are you in need of Oceanside movers? Oceanside is a true SoCal beach town with a tangible laid-back vibe. The city boasts spectacular year-round weather, gorgeous beaches, an historic wooden pier, quaint New England-style harbor, and charming bungalow neighborhoods. It's no wonder you want to move there! And best of all, Best Fit Movers can help – offering full service moving solutions along with packing and storage options for both residential and commercial moves.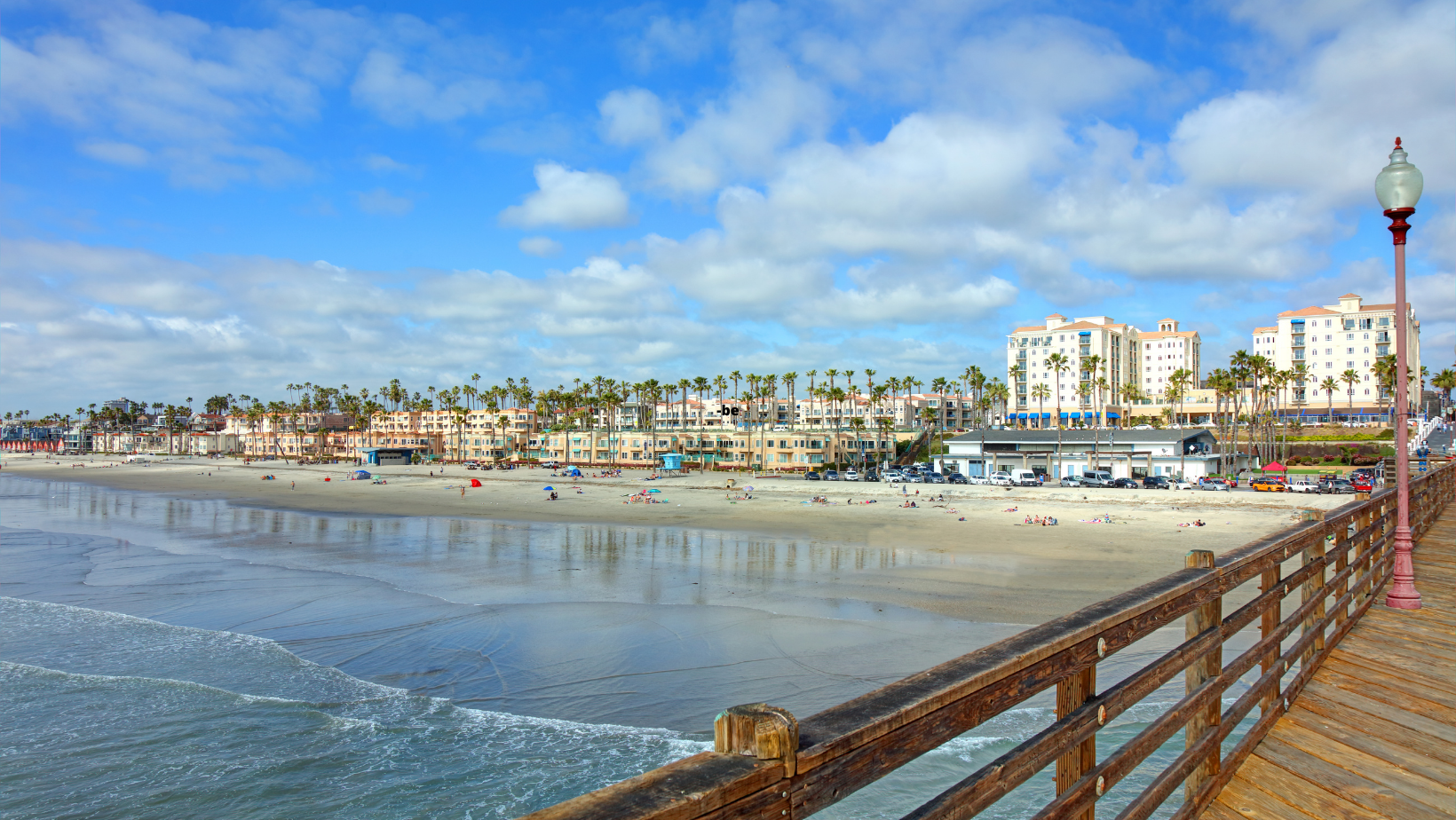 As your leading moving company in Oceanside, we are dedicated to serving the relocation needs of residents and companies in Oceanside and its surrounding communities. We are proud to offer no-hassle pricing with zero hidden charges or fees – making sure your move is not only smooth and efficient but cost-effective as well. Fully equipped with a variety of trucks to fit all of your moving needs, we are a team of professional, licensed and insured full-service movers.
Oceanside Moving Services
We bring value to every move we complete. The list of Oceanside moving services is extensive and can provide moving solutions to households of all sizes, as well as to companies in numerous industries.
Here are our main services offered in Oceanside:
Residential Moving
Local moves
Long-distance moves
Interstate moves
Apartment moves
Senior moves
Military moves
Commercial Moving
Corporate relocations
Employee relocations
Office moves
Your move is important to you. That's why we do everything we can to make your move less stressful – whether you're moving across town or across the state, we can get it done. We even provide free protective furniture pads so you can rest assured that your belongings are taken care of like they're our own.
Reviews for Recent Moves in Oceanside, CA
"Best Fit Movers were amazing! I was a bit nervous due to COVID-19, but both individuals wore gloves and masks. Everyone at the company was professional and polite. Once we got to the new place, they were kind enough to offer suggestions and move some of our furniture around. I would highly recommend Best Fit Movers!"

– Allie from Oceanside, CA

"My family was moving from a third-story apartment to a single-story home, and we had collected a lot over the last few years; we weren't interested in moving ourselves this time. After using Angie's List, we found Best Fit Movers, who were very clear about their rates and easy to book. They contacted us before our move to go over our needs once more, which we appreciated. On the day of the move, we received a call informing us they were fifteen minutes away and would be arriving soon. We had three movers who walked through and noted what we were moving, and they quickly got to work. They were keenly aware that we were charged hourly, and at no time did they take a break or slow down. That professionalism was appreciated, and we offered them lunch, which they assured us was unnecessary. The three worked so hard, and nothing they moved was damaged in any way. Even one of our most fragile bookshelves that we noticed was rickety, arrived in one piece, and we were sure it wouldn't make the move. I highly recommend Best Fit Movers. I missed the names of our movers with everything happening that day, and I wish I had made more of a point to ask them. I would really like the company to know that these three employees are highly thought of by our family, and should we use Best Fit Movers again, it would be solely because of the three gentlemen that helped us move."

– Ali from Oceanside, CA

"These guys are freakin AMAZING!! My sister and her 2 kids had one day to move out of her home with no notice. She had no time to pack or prepare for a move. Luis Julio and Armando had her out of there in no time. Literally saved our sanity. They were incredibly efficient and thoughtful with all the tiny details that we didn't have time to think about. She found a place a week later and we called again. Alanso Luis and Manny were there for the second move. Again they all were amazing!!  All 5 of these men are top notch movers. Quick and efficient and caring of her and the kids property during a crazy time in our lives. Thank you!!!"

– Katie from Oceanside, CA
A True SoCal Beach Town
O'side (as locals affectionately call it) is a destination of discovery where you can explore everything from awe-inspiring sea life through exciting ocean adventures, California history at the "King of Missions," and surf culture at the California Surf Museum.
Oceanside blends a wealth of balanced living with stunning oceanfront living in diverse beachside homes. The City's top employment industries include career technology and biotech manufacturing titans Genentech and Gilead Sciences, along with top industry tourism, restaurant, retail, distribution and life science employers. North County additionally enjoys the benefit of community education stalwarts such as MiraCosta College in Oceanside and California State University San Marcos (CSUSM).
Centrally located in the heart of Southern California, Oceanside is perfectly situated between San Diego and Los Angeles, making it easy to visit family-favorite attractions such as LEGOLAND California Resort, Disneyland California Resort, and the world-famous San Diego Zoo. The City of Oceanside boasts local transit centers and transportation stops featuring light rail ridership along Amtrack; Metrolink; Sprinter and the Coaster tracks. Public transportation options streamline transportation along the I78 corridor, as well as between Downtown San Diego; Orange County and Los Angeles for employees, local residents and tourists.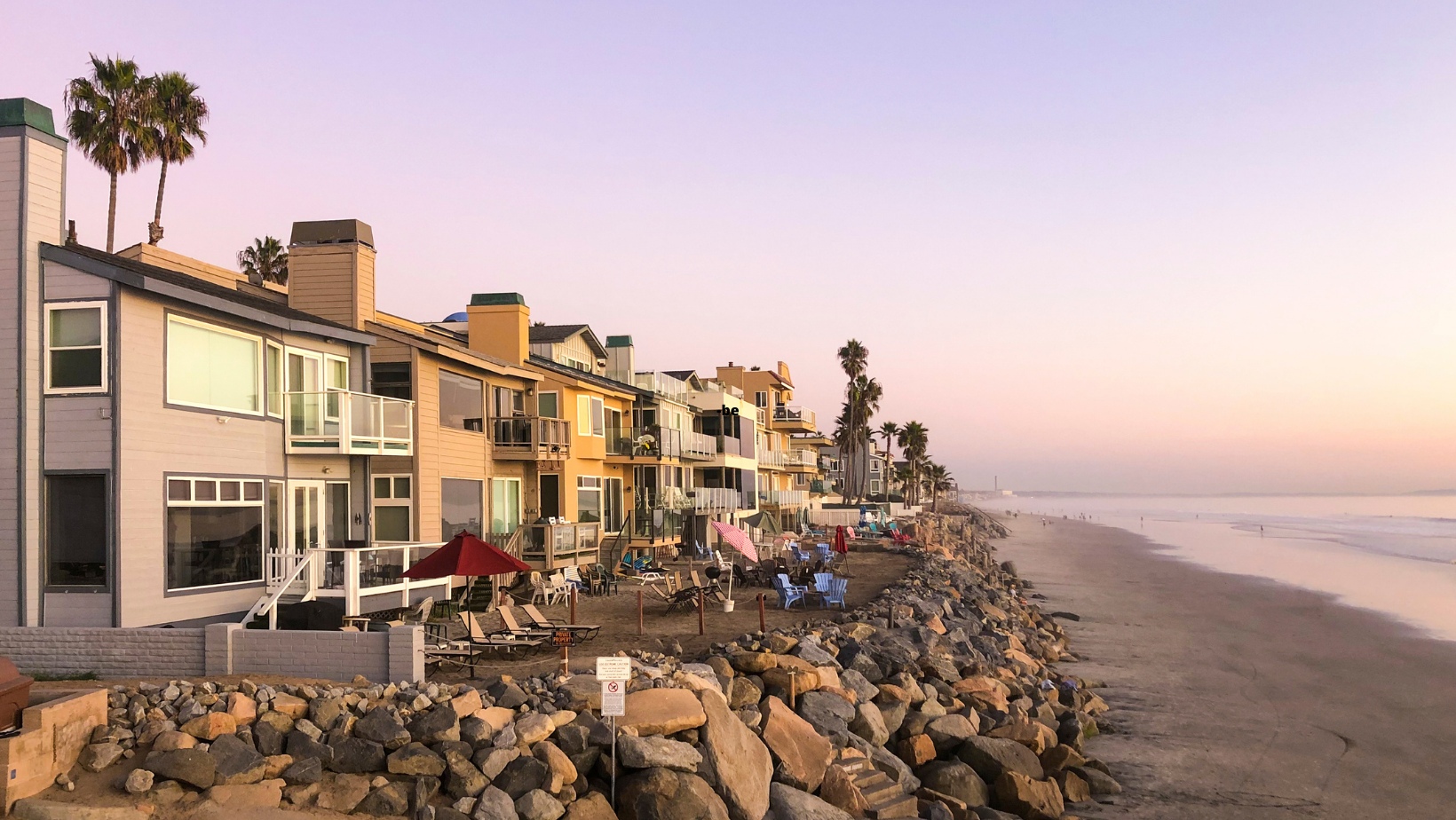 Affordable Movers in Oceanside
As one of the most experienced professional local movers in the Oceanside area, you will soon see that our dedicated full-time movers are efficient and experienced professionals who are just as courteous and friendly as they are hard working. We'll provide as much or as little manpower as you need to get the job done safely and efficiently.
To book your move with Best Fit Movers in and around Oceanside, contact us at 858-503-0003. We will be able to provide you with a free quote to help you plan.