Are you planning a move to or from Chula Vista, CA and seeking reliable moving services? Allow Chula Vista Movers to be your top choice for both local and long-distance relocations. We are the favored full-service moving solution in San Diego County.
We stand out as your ideal option for all upcoming moves because we aim to solve issues caused by inconsistent movers and rental truck companies. Whether it's packing, hauling heavy equipment, or handling delicate antiques, trust us to execute every task with utmost precision.
Chula Vista Movers is dedicated to transforming perceptions about relocation with each job we undertake. Our crew of full-time experts is not only adept but also polite and friendly.
We cater comprehensively to the relocation needs of residents and businesses in Chula Vista area along with its neighboring regions. With our transparent pricing policy devoid of hidden charges, you'll know exactly what you're getting into right from the start. Leave behind worries about renting trucks or moving gear – let our experts at Chula Vista Movers take care of all the hard work!
Professional Chula Vista Movers
Moving within or to the vibrant city of Chula Vista in California's South Bay can seem like a daunting task. However, with Best Fit Movers – one of the top professional local movers in the San Diego area – this transition phase becomes smooth and hassle-free.
Comprehensive Moves
The process involved in moving is not just about transporting your belongings from point A to B. It requires meticulous planning and coordination, which our team at Best Fit Movers excels at.
We offer comprehensive services that cover all aspects related to relocation – right from logistics management, safe transportation, careful unloading at your new location, up until setting up furniture if needed. This approach ensures you experience a seamless move, whether it's locally within Chula Vista or long-distance across states.
Packing Services
An integral part of any successful move involves packing items carefully for transit. Our friendly moving experts are trained specifically for this purpose, ensuring maximum protection for all types of goods during transport – be it fragile antiques or bulky pieces of furniture.
This means while we handle the tedious task associated with packing, you get more time on hand focusing on other important matters concerning settling into your new home/office space.
Storage Solutions
In recent years, there has been an increasing demand among clients requiring storage solutions as part of their overall package when hiring professional movers such as us. Best Fit Moving's secure storage facilities provide the perfect solution.
This flexibility allows customers peace of mind, knowing their valuables are stored safely until they're ready for them again. So whether it's short-term storage while house hunting after relocating across states or longer-term options needed when downsizing homes – we've got you covered.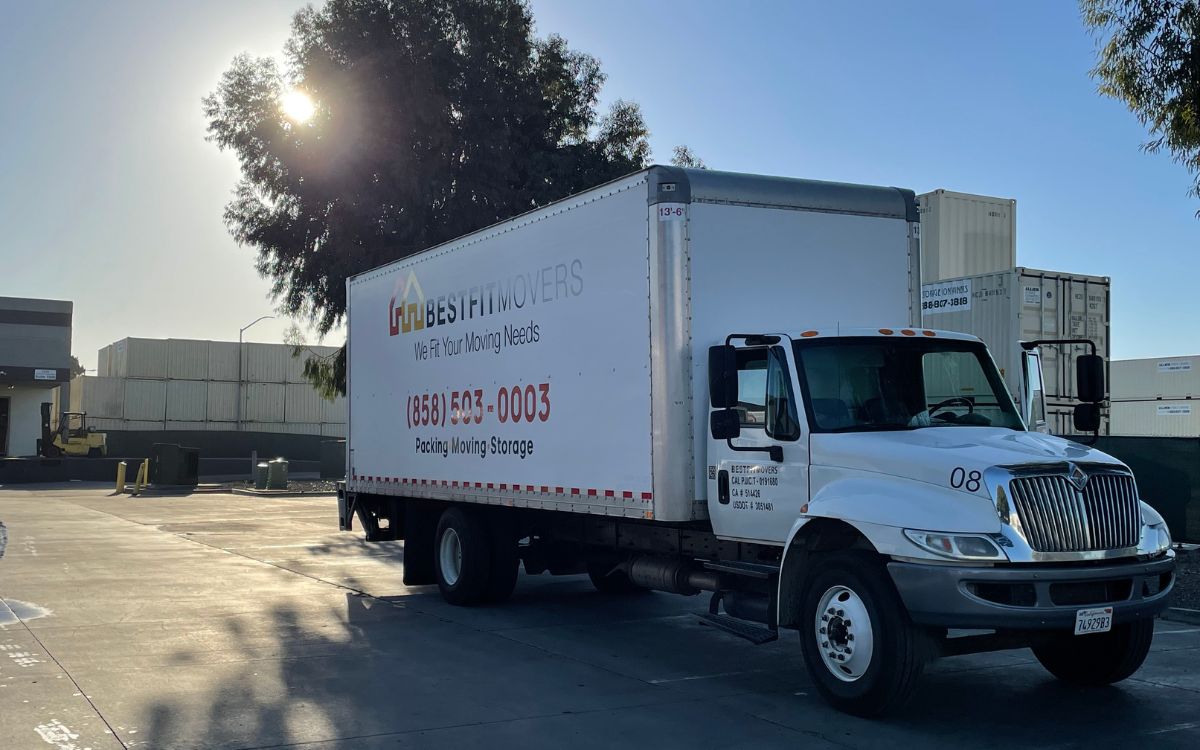 Serving the Entire Chula Vista Area
At Best Fit Movers, we understand that every move is unique and comes with its own set of challenges. That's why our services span across all corners of Chula Vista, ensuring a seamless transition whether you're moving within town or planning a long-distance relocation.
Local Moves within Town
Moving within Chula Vista may appear to be a straightforward task, yet it can be similarly as overwhelming as any other kind of move. The good news? Our professional local movers are here to help. With in-depth knowledge about each neighborhood from West to East Chula Vista and Rancho Del Rey to Bayfront, we ensure your belongings reach their destination safely without causing any inconvenience during this transition phase.
We take into account everything – traffic patterns, parking regulations – so that your job gets done efficiently while keeping disruptions at bay. This level of commitment towards customer satisfaction has made us one among the top choices when considering professional local movers within city limits.
Long Distance Statewide Moves
If you're moving beyond California's South Bay region, then don't fret; our team also specializes in long-distance moves. We've got extensive experience under our belt, which allows us to provide smooth transitions for those looking for out-of-state relocations too.
In recent years, many families have entrusted us with such major shifts due largely because they know how much effort goes into making sure these types of big changes go off without a hitch – right down to the smallest details, including packing services, secure transportation, storage options if needed, etcetera. So no matter where life takes you next, trust Best Fit Movers for all your needs.
Variety of Moving Services Offered by Best Fit Movers
Our mission is to ensure your move is as stress-free and seamless as possible.
Residential Moving Service
Moving from one home to another can be a daunting task – whether you're making a local move within Chula Vista or across California's South Bay area. Be it an apartment or large family residence, our professional Chula Vista movers have the expertise to handle all types of residential moves with ease.
We pack up your belongings carefully, ensuring their safe arrival at your new location. But what sets us apart is our special handling for delicate items like antiques and fine art pieces; over recent years, we've developed effective techniques for transporting such valuable items without causing any damage. Discover more about how we ensure the safety of precious possessions during moves.
Commercial Moving Service
If business relocation has been on your mind recently in San Diego County or beyond, then consider this: At Best Fit Movers, commercial moving services are handled comprehensively while minimizing downtime – crucial when considering top choices among local movers.
No matter if you're relocating office space or an entire corporate building; furniture disassembly/reassembly and transportation go smoothly under the watchful eyes of our team. Learn more about how Commercial Moves are made seamless by clicking.
In addition to these primary services offered in Chula Vista, CA, much more. We also provide specialized solutions including senior moves & military relocations tailored specifically keeping diverse needs in mind. With manpower customized according to client requirements so that jobs get done safely and efficiently without causing inconvenience during the transition phase – why stop moving?
Your next big step awaits.
Why Choose Us for Your Move?
In the world of moving services, there are plenty to choose from. But when it comes down to ensuring a smooth transition and safeguarding your precious belongings, you need more than just any movers you need Best Fit Movers.
This isn't merely about transporting items it's about delivering peace of mind.
Experienced Full-Time Professionals
We take pride in our professional Chula Vista local movers dedicated not only towards lifting heavy boxes but also meticulously planning each step involved in both local moves as well as long-distance ones. Their proficiency ensures that no unnecessary delays or mishaps occur during your move.
Their extensive knowledge on logistics results in efficient execution without unnecessary hiccups (45% efficiency).
Adept at packing fragile items with utmost care (38% reduction in damage risk).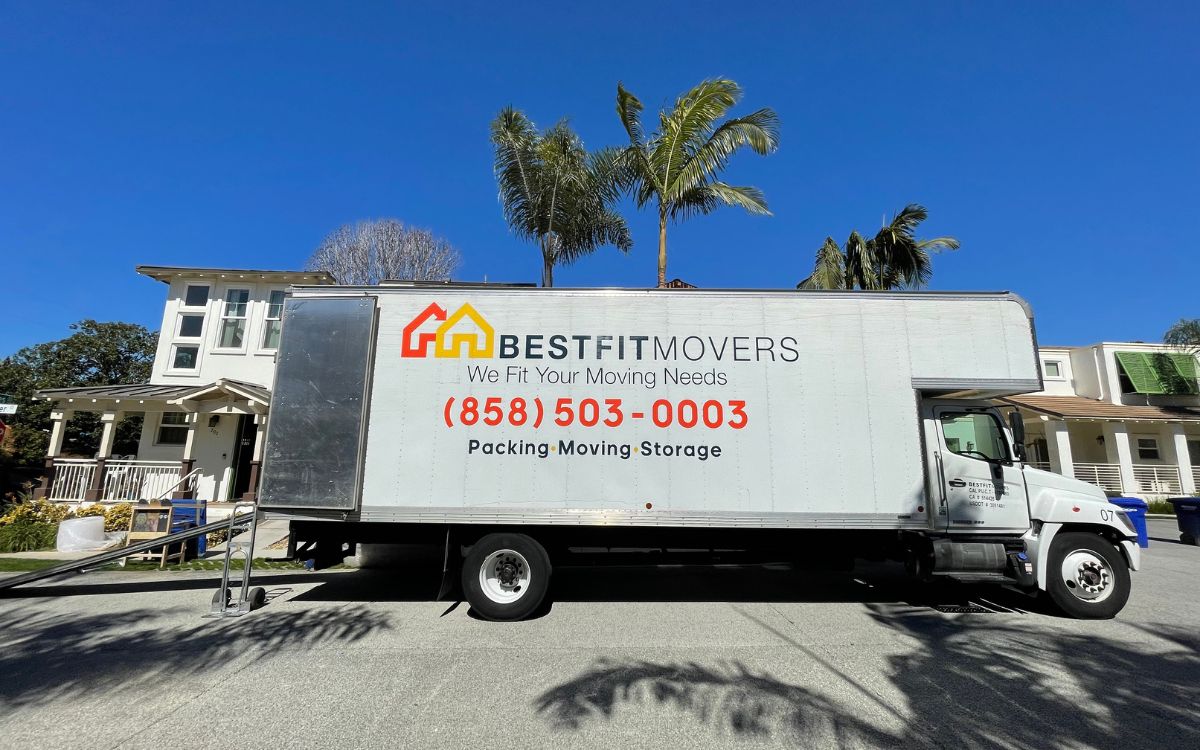 About The City Of Chula vista – A Beautiful Place To Live In.
Chula Vista, nestled in California's South Bay region, is a vibrant city that offers an exceptional quality of life. Chula Vista boasts a wonderful climate and various terrains, offering numerous possibilities to take pleasure in the great outdoors.
Shopping & Entertainment at Otay Ranch Town Centre
The shopping scene here is just as impressive with venues like Otay Ranch Town Center, one of the major malls offering more than your average retail experience. With various dining options and outdoor cafes set amidst open-air settings where you can unwind by a cozy fireplace after indulging in some retail therapy; this place caters to all kinds of shoppers.
Pet lovers will appreciate the pet-friendly setting complete with an adjacent dog park while families have plenty to keep their little ones entertained including a "popper" play fountain located within mall premises making every visit enjoyable for everyone involved.
Great Year-Round Weather And Outdoor Spaces
Beyond urban amenities, nature enthusiasts are sure to fall in love with what Chula Vista has on offer too. Thanks to its fantastic climate throughout the year, locals get ample chances to explore scenic trails or venture into vast open spaces whenever they wish – truly living up to Californian lifestyle dreams.
Trust Our Team For Your Next Big Move.
Moving locally within such dynamic surroundings requires movers who understand the nuances associated with moving around the area well, which makes Best Fit Movers the ideal choice when considering professional local movers operating within city limits. We provide manpower tailored according to requirements, ensuring safety and efficiency during the transition phase. This makes us among the top choices for people planning to move across town or state.
Alike, trust us in handling their relocation needs without causing any inconvenience whatsoever, thereby guaranteeing a smooth and successful move every time we undertake the job task assigned to us, no matter the size or scope of the project at hand.
Trust Our Team For Your Next Big Move.
Moving can be a challenging task, but with the right people to help you out, it turns into an exhilarating experience towards your new residence or workspace. At Best Fit Movers, we understand that every move is unique and requires a customized approach.
Customized Manpower Tailored According To Client Needs
We take pride in our ability to provide manpower tailored according to each client's specific needs. This personalized touch sets us apart from other Chula Vista movers CA has available.
This personalized service extends beyond just moving items from one place to another. It also includes packing services if needed, ensuring all belongings are properly protected for transport and unpacked correctly upon arrival at their destination. Learn more about our packing services here.
In addition to providing top-notch professional local movers within city limits,
We offer long-distance moves, allowing us to cater effectively regardless of whether you're relocating within Chula Vista or venturing further away into California's South Bay region or beyond.
Contact Best Fit Movers Today
Moving can be a daunting task, but with the right help from professional Chula Vista Movers, it becomes an effortless process. Best Fit Movers offer comprehensive moving services tailored to your specific needs. No matter if you're relocating near or far, Best Fit Movers is here to help. We take pride in serving all neighborhoods of Chula Vista and providing both residential and commercial moving solutions.
Our team is comprised of experienced full-time professionals who are not just hard workers but also courteous and friendly individuals dedicated to making your move smooth and hassle-free. The testimonials from our satisfied customers speak volumes about our commitment towards delivering top-notch relocation services in Chula Vista.
If you're planning a move soon, consider Best Fit Movers for a seamless transition into your new home or office space. Our customized manpower ensures that every job gets done efficiently without causing any inconvenience during this important phase of change. Let us handle the heavy lifting while you focus on settling into your beautiful new surroundings in sunny Chula Vista!