Santa Ana, CA Movers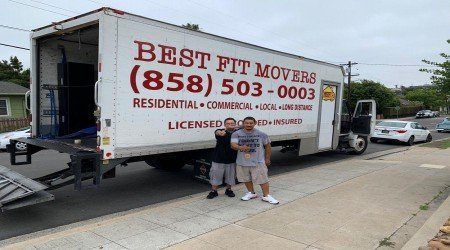 As amazing a place as Santa Ana is, we are sure moving away to a new city will help unfold some exciting avenues of life! And while you're at it, we at Best Fit Movers, with our reliable services and reasonable pricing, will ensure that your moving experience is as hassle-free as possible. After all, the challenges of moving should be the last thing on your mind, when you are setting foot on a new path towards a more promising time.
To help make things even more convenient, we assign you with a Personal Moving Consultant, who will not only guide you through the process and pricing but will also answer all your queries. Then again, our state-of-the-art packaging, moving and storage solutions will ensure that you don't lose any sleep over the transfer of your valuable belongings!
Best Fit Movers
When it comes to offering moving services in Santa Ana of Orange County, our team of experts at Best Fit Movers offer a wide array of services including –
Residential Moving
Moving a one-bedroom apartment or a mansion worth of belongings, you can now rest assured of a hassle-free experience.
Local Moving
Now move your home or business within Santa Ana, without breaking so much as a sweat!
Long Distance Moving
Moving across states just got easier, only with Best Fit Movers.
Commercial Moving
Move your offices in a cost-effective manner, thanks to Best Fit Mover's proficient services.
Storage
Household or commercial goods need storage space in Santa Ana or anywhere else in California? We're just a call away!
We offer a wide array of packaging services, for household items, office furniture, inventory and more. After all, we are one of the leading full-service moving companies in Santa Ana!
At Best Fit Movers, our services include:
Free In-Home Estimate
Blankets For Additional Protection of Your Furniture
Disassembly And Reassembly of Furniture, as required
Dollies, hand-trucks, and straps for securing your belongings
So, what are you waiting for? Now that you know all about the best moving company in Santa Ana, quickly fill our free quote form and kick-start your journey towards an unbelievably seamless moving experience!