Santa Ana Moving Company
Are you planning a move in or around Orange County, CA and need Orange County movers? Let Best Fit Movers be your top choice for all local and long-distance moving needs. Our commitment to providing quality service and reliable solutions for local and long-distance moves sets us apart from other movers in Santa Ana, San Diego, and Orange County.
We stand out from the crowd because our mission is to provide reliable solutions where others fall short. Whether it's packing services, equipment hauling or special care for antiques during transit – we've got you covered with high-quality service standards.
The team at Santa Ana Movers strives to redefine how people perceive moving experiences. Our dedicated full-time professionals are not just efficient but also courteous and friendly – always ready to offer tailored manpower based on client requirements.
As an industry-leading company serving residents and businesses alike in Santa Ana area and beyond; our transparent pricing policy with no hidden charges ensures that clients know exactly what they're paying for. So forget about the hassle of rental trucks or DIY moves – let us handle your next move seamlessly!
Professional Moving Company in Orange County
3731 W Warner Ave
Santa Ana, CA 92704
949-832-6498
Find us on Google
Comprehensive Moving Services in Santa Ana
If you're looking for comprehensive moving services in Santa Ana, look no further than Best Fit Movers. We specialize in both residential and commercial moves.
Residential Moving Services
Moving homes can be stressful. We provide a comprehensive residential moving service, with specialized expertise in relocating families within the San Diego, Los Angeles and Orange County areas. We handle everything from packing to transportation with utmost care ensuring your belongings reach their destination safely.
Commercial Moving Solutions
In addition to our residential services, Best Fit Movers also offers tailored solutions for businesses planning a move. No matter what industry you operate in or how big your company is; we are equipped to facilitate smooth transitions without disrupting business operations.
Packing & Unpacking Service:
A crucial part of any move involves careful packing and unpacking of items.
To this end, we offer professional assistance that ensures every item – from office equipment to delicate antiques – gets packed securely before transit. Check out why hiring professionals could make sense. We then help set up at the new location so it feels like home right away. This allows clients more time to focus on other important aspects related to the relocation process such as changing addresses and updating utilities, etcetera.
This broad range of service offerings makes us a one-stop solution for those seeking reliable movers around the California area. As experts in the field, we know the unique needs of customers residing here, hence we strive to provide the best possible moving experiences for them each time they choose to work with us.
Professionalism at its Peak with Best Fit Movers
If you're planning a move in Santa Ana, choosing the right moving company is crucial. You need professionals who not only understand your needs but also execute them flawlessly.
Expertise & Efficiency of our Team
The team at Best Fit Movers brings years of experience to every job they undertake. We are skilled movers equipped with knowledge and tools necessary for efficient packing, loading, transportation and unloading of items.
No matter how small or large the job, we guarantee it is handled professionally without any decrease in quality or security.
Tailored Manpower for Your Move
Moving can be stressful; hence our crew is trained to handle all aspects courteously while ensuring smooth communication throughout the process.
We provide manpower tailored specifically according to your requirements – whether it's an apartment move within Santa Ana city limits or relocating a large corporate office across Orange County.
In addition to physical labor required during moves, our team assists clients in organizing their belongings efficiently which significantly reduces unpacking time post-move.
As experts suggest, is a key factor contributing towards stress-free relocation. With professionalism being the cornerstone of operations at Best Fit Movers, it isn't just a tagline, it's a promise delivered each time.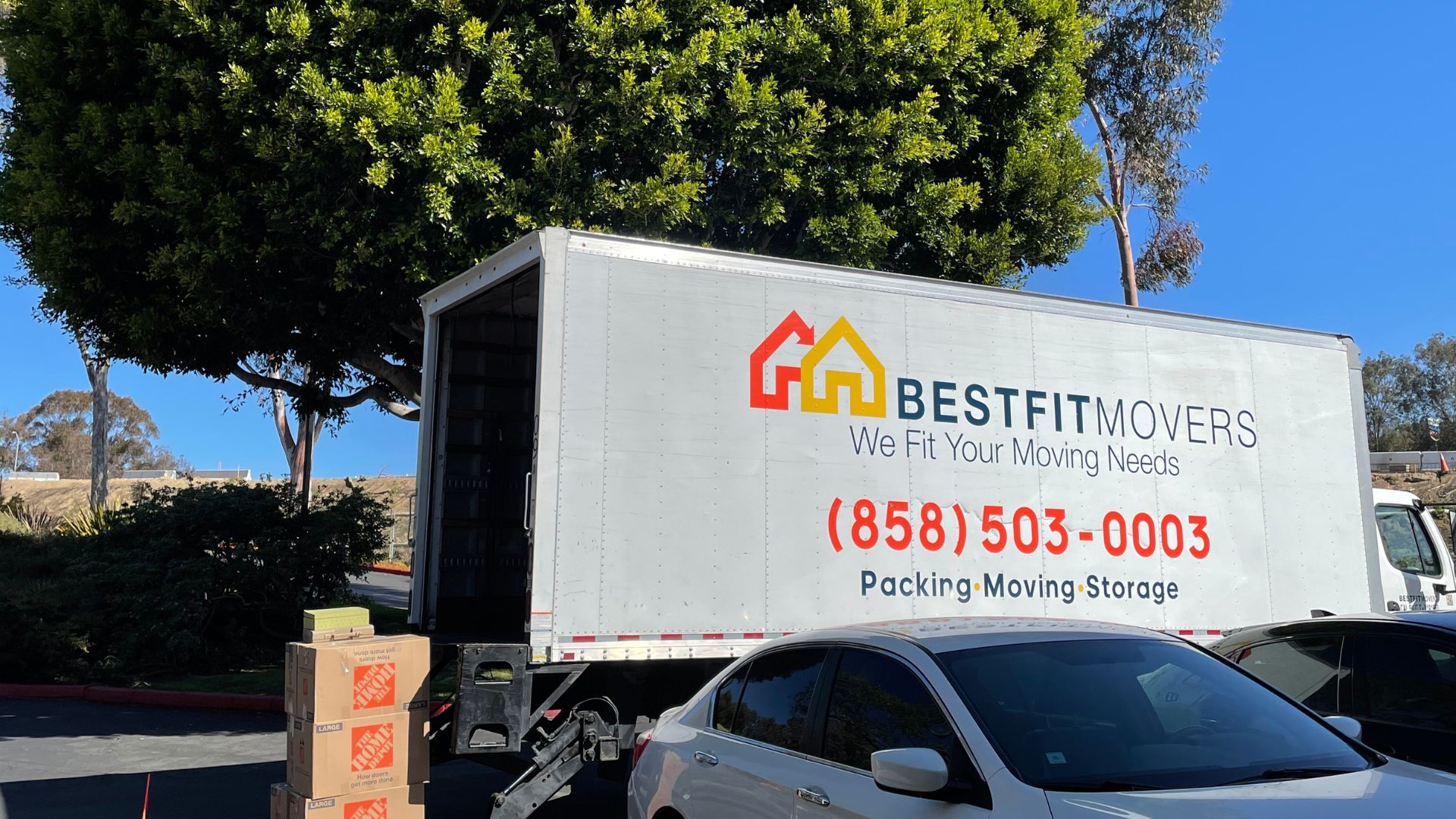 All About Santa Ana California
Santa Ana, nestled in the heart of Orange County, is a vibrant city teeming with rich history and cultural diversity. Known for its captivating scenery and pleasant atmosphere, Santa Ana is a great destination to reside in or visit. It offers residents more than just beautiful weather; it also boasts numerous attractions that cater to people of all ages.
Museums in Santa Ana
Santa Ana is proud of the broad selection of museums it has to offer, providing glimpses into different facets of art, culture and history.
Bowers Museum, for instance, is renowned worldwide for its exceptional exhibits featuring arts from around the globe.
This museum provides visitors with unique insights into diverse cultures through their well-curated collections.
Besides Bowers Museum, there's also Discovery Cube Orange County – a science museum perfect not only for kids but also for adults who have a keen interest in learning about the environment.
If you are someone interested in local history, then Heritage Museum should be your next stop. This historic site showcases how life was during the late 19th century, giving us a glimpse of Victorian era lifestyle.
Family Friendly Attractions
Apart from these fascinating museums, there are plenty of other family-friendly spots dotted across this Californian City, making sure everyone has something fun to do here. Let's take a look at a few of them:
Rocking Jump Trampoline Park: An indoor recreational facility offering wall-to-wall trampolines where families can bounce off energy while having loads of fun.
Zoo: Home to over a hundred animal species, including endangered ones like Golden Lion Tamarin Gibbon; a great spot to spend a day out with kids and learn about wildlife conservation efforts being made to preserve biodiversity on our planet.
And let's not forget Disneyland Anaheim: home to Mickey Mouse and his friends, just minutes away. It goes without saying that a trip is complete by visiting the Happiest Place on Earth. With so much to offer, it isn't a surprise why many choose to call it 'home'. So if you're considering a move, don't hesitate to reach out to Best Fit Movers to get a free quote today and plan a smooth, hassle-free relocation experience.