Piano Movers in San Diego
Got a piano to move in the San Diego area? Don't go it alone. You could damage the piano or the surrounding floors and walls, not to mention your back. Instead, rely on our local and long distance residential movers to do it for you. Here at Best Fit Movers, we are specialists when it comes to transporting large, cumbersome items like pianos.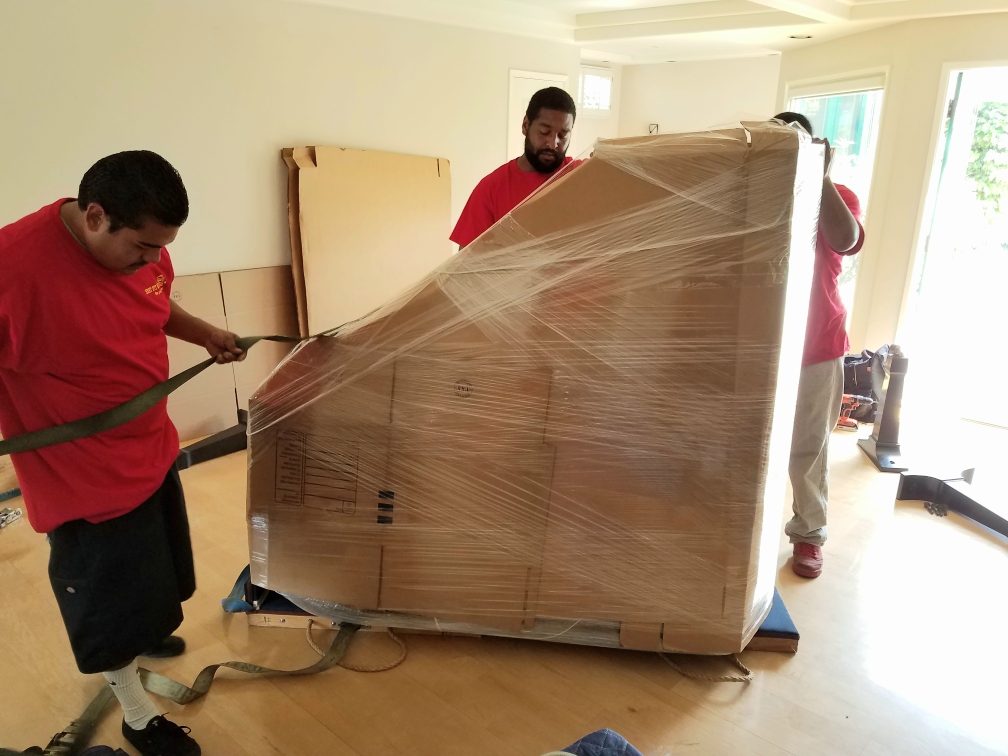 You may be tempted to move it yourself, or get some help from a friend or two. However, this isn't a wise idea when you consider that pianos can weigh several hundred pounds, with a grand piano clocking in at over 1200 pounds. Let the experts at Best Fit Movers do it, whether you have a simple upright, baby grand or grand piano. We have experience moving all kinds of pianos, from Steinways to Baldwins to Yamahas.
Because pianos contain many delicate, awkward pieces, from keys to legs to benches, it's best to let a professional handle this task to avoid damage of these parts. Our movers bring all the proper equipment to properly dismantle, pad and transport your piano with minimal risk of damage to the instrument itself, the floors, walls and ceilings, as well as any hallways and stairwells along the way.
Expert Piano Movers
Rest assured, our piano movers are licensed and insured with several years of relevant experience moving large items such as pianos. We have the routine down to a science. 
First, call or click for a

free estimate

.

We'll then visit your home to take a look at the piano, take measurements and come up with a plan for moving it.

Once we have determined which route to take and what will be needed to make the move happen, we will give you a written estimate.

If you give us the go-ahead, we will then book an appointment for you.

On the scheduled moving day, our team will arrive with the supplies and equipment necessary to move your piano from your residence and load it onto the truck.
Unless there are stairs and awkward spaces involved, you can expect two team members to show up to transport your piano. If there are extenuating circumstances involved, we may send three. Our professionals are the best ones for the job because they:
Know how to disassemble a piano, transport it, and assemble it in the new home.

Bring the proper equipment for the job, such as dollies, skids, tools, straps, pads, and boards to move your piano across the floor without damage.

Take the highest level of care and effort, as they understand the sentimental and financial value of your piano.