Are you making a move in or around Anaheim? While you may be excited about your upcoming adventures in this area, there's a lot of planning and packing to do first. While many people worry about the moving process, it's easy if you take the proper approach.
Best Fit Movers is the best fit for your needs. As a top Anaheim moving company, we offer a wide array of services that encompass everything you'll need. We serve the entire area from our Orange County location in Santa Ana.
From the moment you get your free quote until the time we load the last item into your new Anaheim home, you'll find out why we're the moving company more people in the area trust.
Your Local Anaheim Moving Company
3731 W Warner Ave
Santa Ana, CA 92704
949-832-6498
Find us on Google
Top Rated Anaheim Movers
One reason the moving process can feel challenging is because it represents the literal uprooting of your life – at least for the short term.
Before you can settle down in your new location, you have to take everything you own (or at least everything you're bringing along) and ensure it gets to the destination intact.
We're the moving company that prides itself on professionalism in every job. Whether we're moving your home or office, locally or across the state, you can count on us to do the job right.
Friendly Faces to Make Your Anaheim Move Fun
Who would've thought that moving could be enjoyable? When you entrust the task to a professional moving company like ours, you'll feel confident about what lies ahead.
Letting us handle all aspects of the moving process frees you up to be there for your family, say goodbye to your neighbors, and think ahead about all the great things you'll have to enjoy when you move to Anaheim.
By bringing a positive attitude to the job, we help build the sense of trust you need when you're letting others handle your belongings and manage your relocation journey.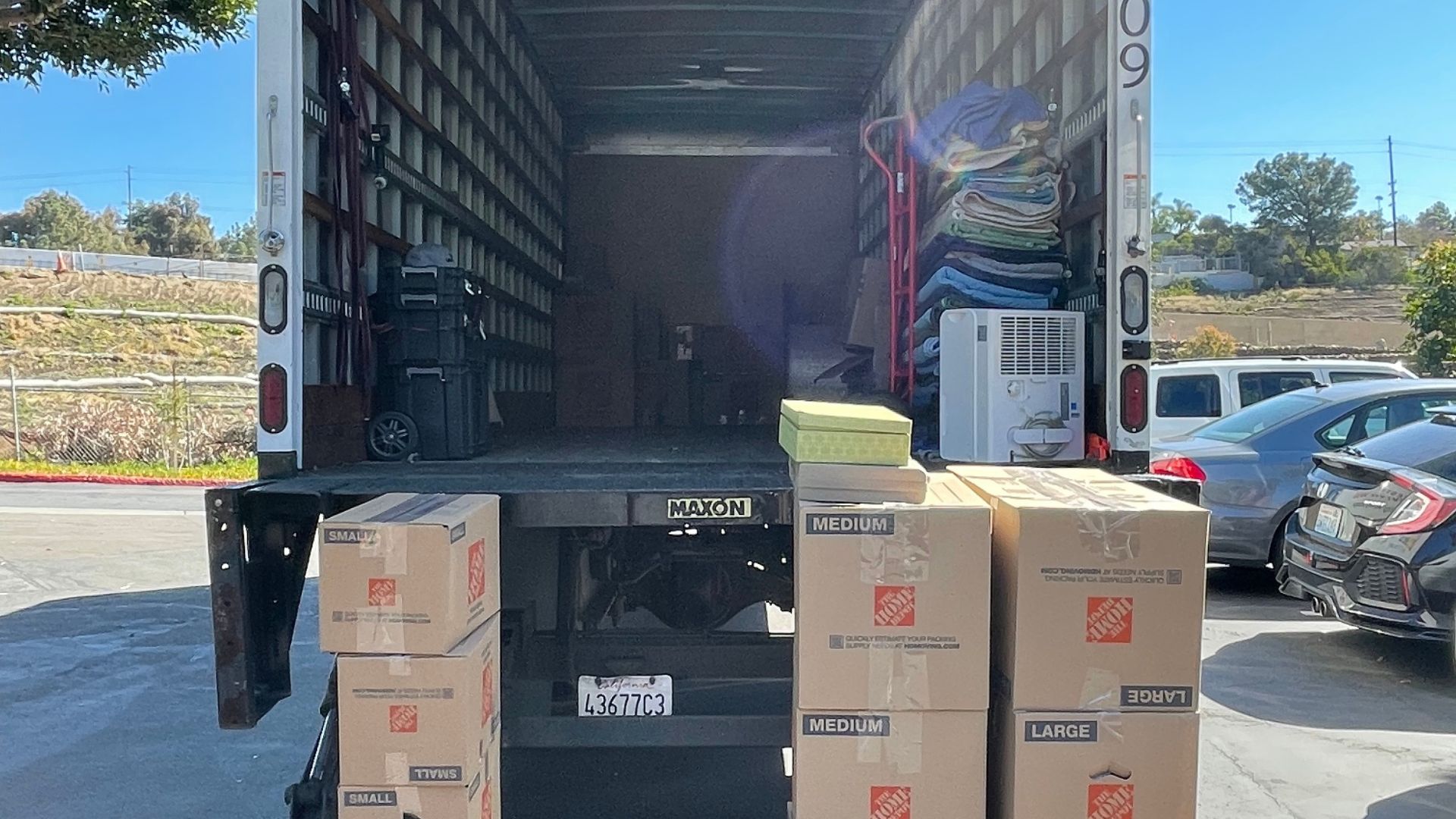 The Full-Service Moving Expert You Need
Moving is a major task that has many moving parts. Getting all the services you need from one company streamlines the entire operation, saving you time and money in the process.
Our complete lineup of relocation services include:
Packing and unpacking your belongings
Disassembling and reassembling modular furniture<
Loading and unloading items into the truck
Bring supplies like padding, carts, and furniture covers
Whether you need an entire facility packed or just one piece of furniture loaded up, you can expect the same courteous and consistent service. We're available 7 days a week to handle your packing, moving, and storage needs, so everything will line up with your schedule.
Our fully licensed and insured operation has built up plenty of positive feedback from customers – we hope you'll let us show you why. Once you experience our work in person, you'll know why we really are the best fit for your move to Anaheim.
The Amazing Life That Awaits You in Anaheim
The city of Anaheim is one of Orange County's most popular areas. Over 350,000 people currently call it home, and the population has been growing over the past couple decades.
People of all ages and all walks of life are attracted to the warm, sunny weather as well as the stunning sights. Beautiful natural scenery and thriving cityscapes come together to create a place that's rewarding whether you're looking to work, relax, or explore.
Enjoy Exciting and Entertaining Locations
If you're moving to Anaheim in search of fun, you'll find it in many places within the city. One of which is a location that people come from all over the world to experience – Disneyland.
Famed animator Walt Disney's creations come to life in Anaheim, offering an adventure that's like a fantasy world right in your own community. This feature alone makes this area much more appealing to families, especially those with young children.
Too crowded for your liking? The nearby Adventure Park has plenty of fun without the cramped feeling of shoulder-to-shoulder crowds.
While we can pack you up to Anaheim, the Anaheim Packing House offers a different type of appeal. This location is packed with both shops and restaurants. Add in the fact it has over a century of history wrapped up in it, and it's a spot packed with intrigue.
Satisfy Your Appetite in Anaheim
Just by the Anaheim Packing House is the Farmer's Market – so if you're looking to buy local goods for the sake of fresh foods and the chance to support your community, the town's talented local vendors will have you covered.
But what about the wide array of restaurants in the area? Some of the spots you may want to try are:
The Pizza Press, for a cheesy slice with all your favorite toppings
Ruth's Chris Steak House, for a perfectly prepared surf and turf
Original Pancake House, to start the day off properly
These are just a few of the big-name establishments that always have something new and exciting on their menu. There are many others out there, and you could even discover your own lesser-appreciated restaurant, café, or bar and grill that could become your new favorite spot.
An Economy with Many Standout Industries
While it's a fine spot to be entertained and grab a great meal, the true appeal of Anaheim is its economy. This is what powers the scenery and attracts people to the area as new residents.
The focus on economic development has led to many fields thriving, and offering job numbers that exceed state and national averages.
These include construction, manufacturing, real estate, arts and entertainment, plus more. The job growth in these areas is a testament to how this is a city built on innovation and engagement for its local population.
If You're Moving to Anaheim, We're the Best Fit
Best Fit Movers is your trusted Anaheim moving company for home, office, and apartment moves. We're familiar with the local area, experts at the process of moving, and dedicated to complete customer satisfaction.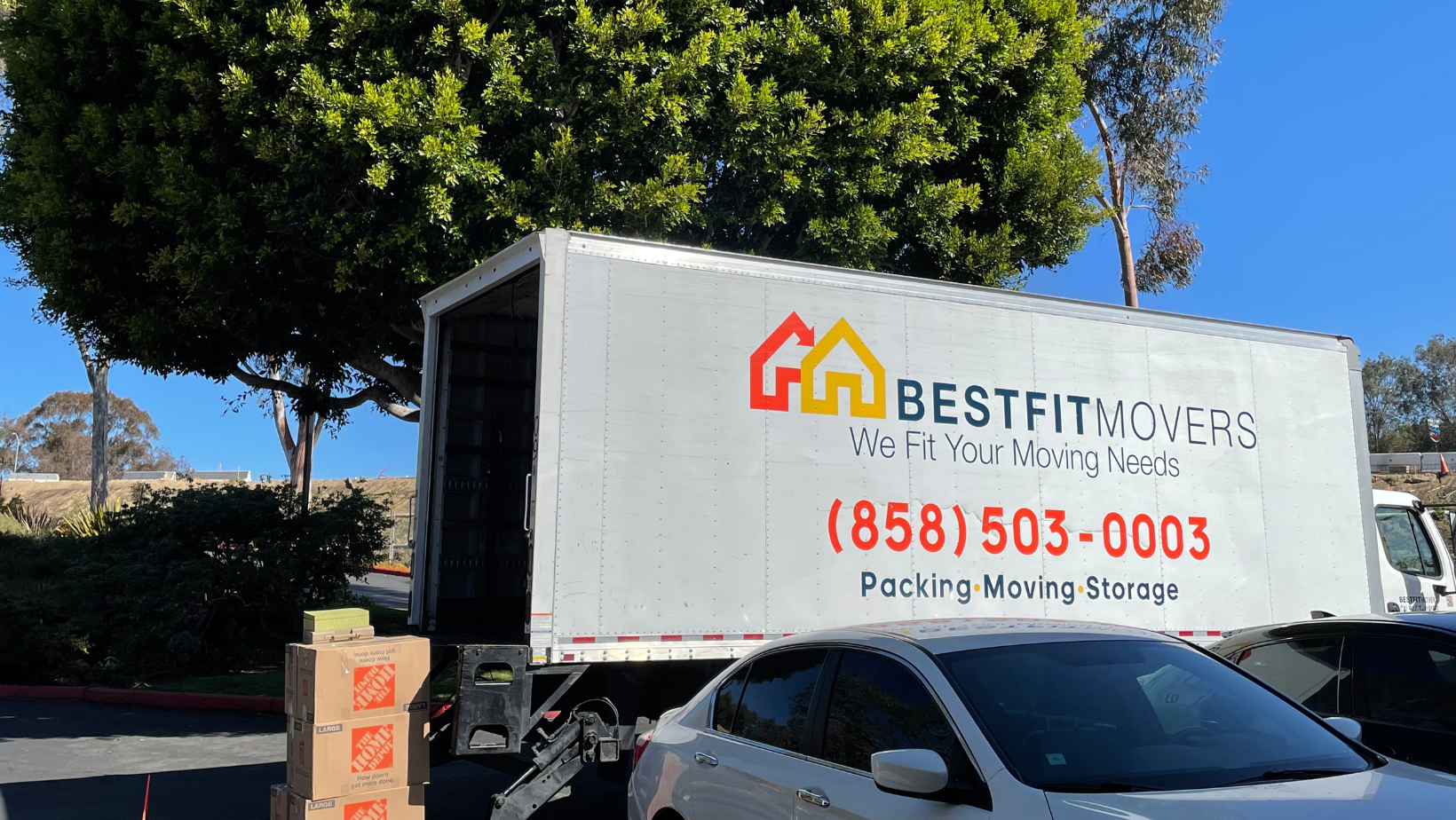 We book up fast, so don't wait to book with us – contact us today so we can begin planning out your Anaheim move and give you all the attention and assistance you need.