#1 San Diego Movers
Thinking about relocating to Southern California? Moving to San Diego is an excellent choice! Located on the Pacific coast and known for its 70 miles of pristine beaches, parks and warm climate, it's no wonder you want to join the other 1.3 millions residents who call this city home. And best of all, Best Fit Movers can help make that dream a reality – offering full service moving solutions along with packing and storage options for both residential and commercial moves.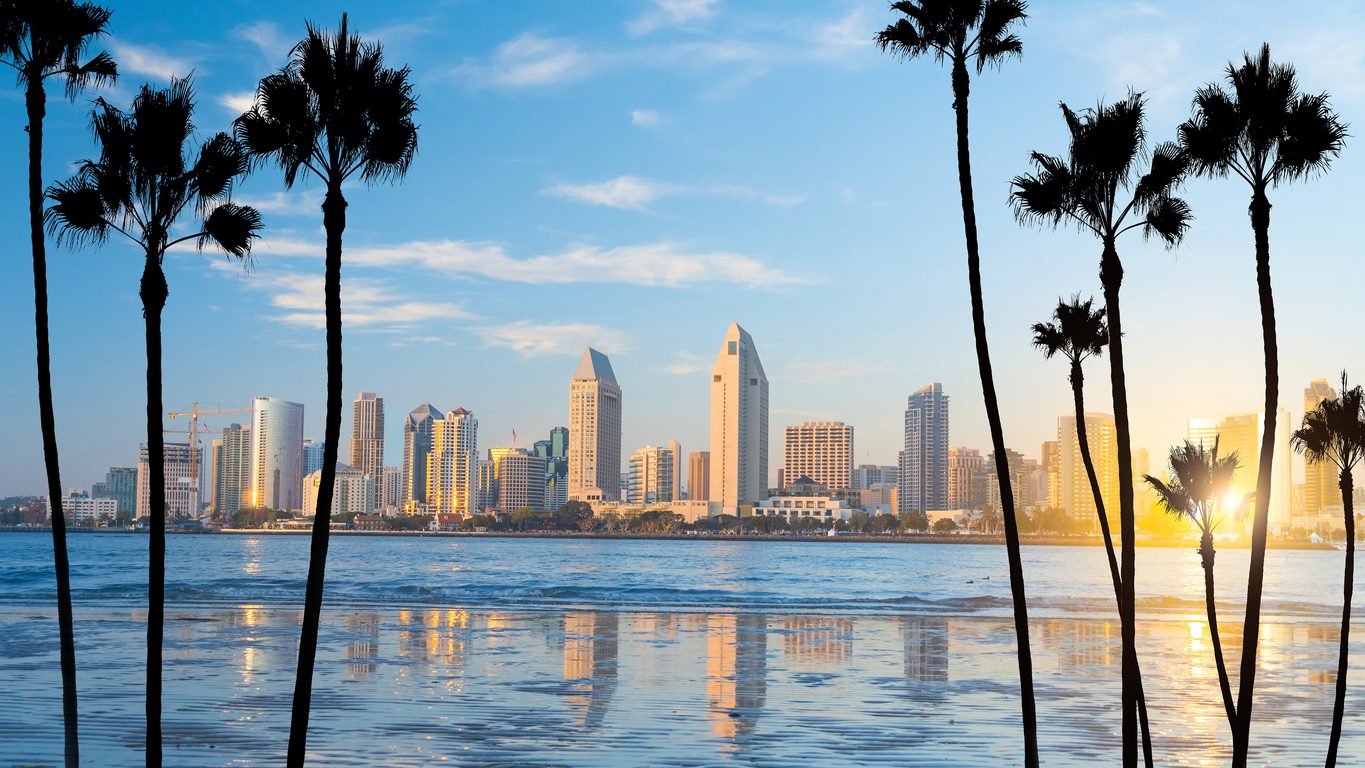 As your leading moving company in San Diego, we are dedicated to serving the relocation needs of residents and companies in San Diego and its surrounding communities. We are proud to offer no-hassle pricing with zero hidden charges or fees – making sure your move is not only smooth and efficient but cost-effective as well. Fully equipped with a variety of trucks to fit all of your moving needs, we are a team of professional, licensed and insured full-service movers.
San Diego Moving Company Services
As your premier moving company in San Diego, we are dedicated to serving the relocation needs of both residents and companies. It's our job to handle any size or type of move you may need. No challenge is too large or small, from moving your entire office to relocating from one home to the next.
Here are our main services offered in San Diego:
Residential Moving

Local moves
Long-distance moves
Interstate moves
Apartment moves
Senior moves
Military moves

Commercial Moving

Corporate relocations
Employee relocations
Office moves

Storage
Packing
Your move is important to you. That's why we do everything we can to make your move less stressful – whether you're moving across town or across the state, we can get it done. We even provide free protective furniture pads so you can rest assured that your belongings are taken care of like they're our own.
California's Second Largest City
San Diego County also features over 90 golf courses, beachfront resorts, luxury spas, gaming and a dynamic downtown district for shopping and local eating. But if you're more into exploring the outdoors, San Diego is perfect for that too with gentle foothills and mountains and the 600,000-acre Anza-Borrego Desert State Park, offering nature lovers endless opportunities to hike, camp, fish, observe wildlife and much more.
As one of the most experienced professional local movers in the San Diego area, you will soon see that our dedicated full-time movers are efficient and experienced professionals who are just as courteous and friendly as they are hard working. We'll provide as much or as little manpower as you need to get the job done safely and efficiently.
San Diego Suburban Moving Company
At Best Fit Movers, we serve your San Diego suburbs in the following cities and more:
When you choose us as your San Diego suburban moving company, you can trust that we will not only transport all of your belongings to your destination, but we'll also coordinate safe and secure storage solutions if you need them.
To book your move with Best Fit Movers in and around San Diego, contact us at 858-503-0003. We will be able to provide you with a free quote to help you plan.
San Diego Chamber of Commerce
402 W. Broadway #1000
San Diego, CA 92101
619-544-1300
Monday – Friday: 8:00 am to 5:00 pm
San Diego City Hall
202 C St
San Diego, CA 92101
(619) 236-5555
Monday – Friday: 8:00 am to 5:00 pm
San Diego Police Department
1401 Broadway
San Diego, CA 92101
Non-emergency: 619-531-2000
San Diego DMV
3960 Normal St
San Diego, CA 92103
(800) 777-0133
Monday – Friday: 8:00 am to 5:00 pm
Scripps Mercy Hospital San Diego
4077 Fifth Ave
San Diego, CA 92103
(619) 294-8111
San Diego Gas & Electric
Residential Customers: 1-800-411-7343
Commercial Customers: 1-800-336-7343
Monday – Friday: 7:00 a.m. to 8:00 p.m
Saturday: 7:00 a.m. to 6:00 p.m
San Diego County Water Authority
4677 Overland Avenue
San Diego, CA 92123
(858) 522-6600
Monday – Thursday: 7:30 a.m. to 5:30 p.m
Every other Friday: 8:00 a.m. to 5:00 p.m
(Offices are closed alternating Fridays)
Spectrum Cable & Internet
Phone: 1-855-707-7328