2466 E 16th St, Suite A
Los Angeles, CA 90021
323-792-2975
Find us on Google
Are you looking for Clairemont movers? We are one of the Clairemont movers that take moving seriously. From packing to delivery day, we follow a strict timeline that our customers help create because it's not about you moving things around in your schedule, it's about us shifting our schedules around.
Our staff will assist you with thorough pre-planning and insightful relocation recommendations. Best Fit Movers Moving & Storage strives to provide answers to all of your questions because we are a reliable Clairemont moving company.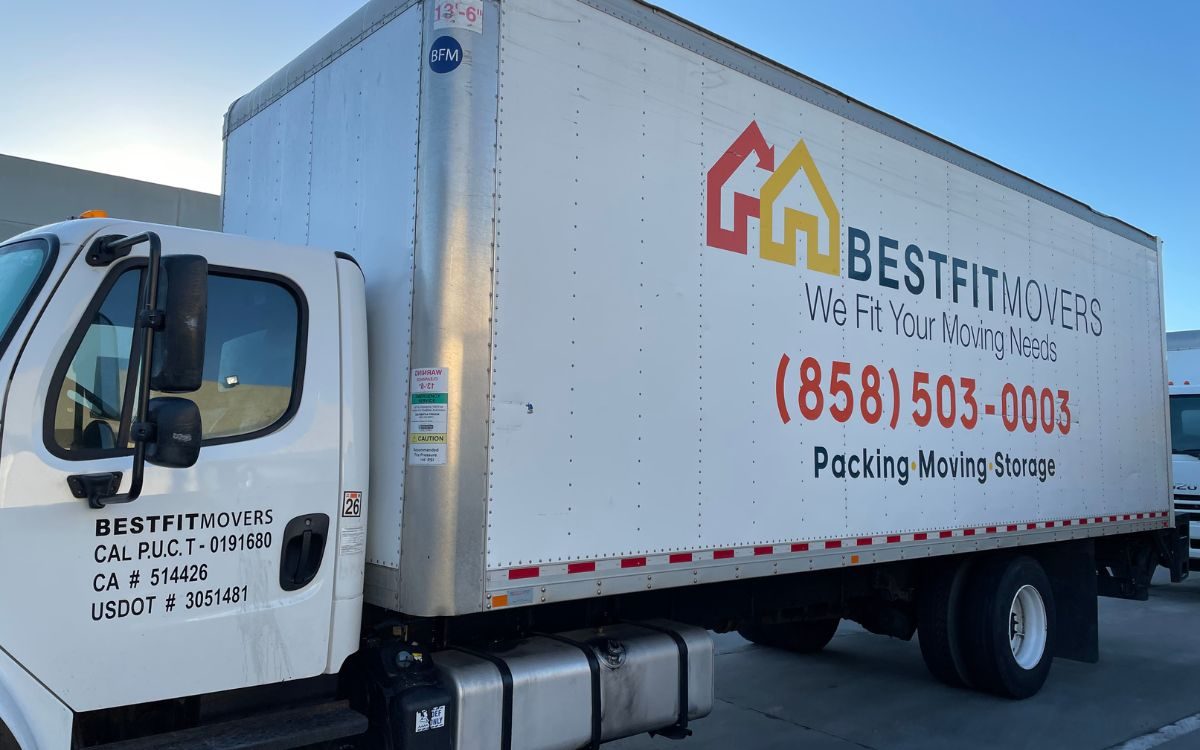 Clairemont Residential & Commercial Moving Company
Our movers can provide an array of Clairemont moving services for the businesses and the residents, including:
Trust your Clairemont mover with your most valuable possessions, including fine china. If you don't want to move everything into your new home all at once, we can also provide storage solutions. Your Clairemont movers will pack, transport, unload and provide debris removal at your new home. Along with general office moving services, we also have specialized moving services available.
We provide storage solutions for household and commercial goods.  As a professional full-service moving company, we offer complete packing services for furniture, delicates and more.
Our Clairemont moving services include:
free in-home estimate
blankets for protecting your furniture
disassembly and reassembly of your furniture
use of wardrobe boxes
dollies, hand-trucks and straps for securing your belongings
Check for Moving Availability in Clairmont
Choose one of the best Clairemont movers today by contacting a friendly representative at Best Fit Movers Moving & Storage. You can also submit a quote form on our website for a free in-home or in-office estimate. You will be able to see if we have come within your budget for your moving and storage solutions.