Need a trusted relocation expert to help you move to Costa Mesa?
Moving is a major life change. Even if you're only going a short distance, it can seem like a world away when you think of all it involves.
Getting all your belongings gathered, packed safely, and set up in your new location takes a lot of work. But with a skilled moving specialist by your side, you'll take the strain and stress right out of the process.
Moving to Costa Mesa with our Orange County movers means a marvelous destination awaits you – get the moving support you need to complete this journey and enter your new city with enthusiasm.
Professional Orange County Movers
Office Address
3731 W Warner Ave
Santa Ana, CA 92704
A Helpful Combination of Packing and Storage
The moving process is complex, as there are many parts of it – also, no two moves are equal.
In some cases, you may have a few belongings or even just one large item that needs to be transported. There may be times when you are ready to move quickly, or times when you may need to store your belongings away to pack them at a later date.
Here at Best Fit Movers, we offer a set of moving and storage services that complement one another. This allows you to make your Costa Mesa move on your own terms. 
Need Us to Get You Packed and Organized?
Looking at all the belongings in your house, apartment, or business can be overwhelming. The daunting feeling of packing it all up will subside when you turn to a Costa Mesa moving company that can streamline the process.
Our high-quality moving approach provides you with everything you need from supplies to support. When you pick Best Fit Movers to pack you for your Costa Mesa move, you get:
A custom team with the right amount of hands for your moving needs
Moving supplies like padding, blankets for the floor, and hand carts for large items
Help with disassembling and reassembling furniture when moving out and in

 
No matter how big your location is, how much cargo you have, or how far you're going, you'll be glad you hired our skilled Costa Mesa moving experts.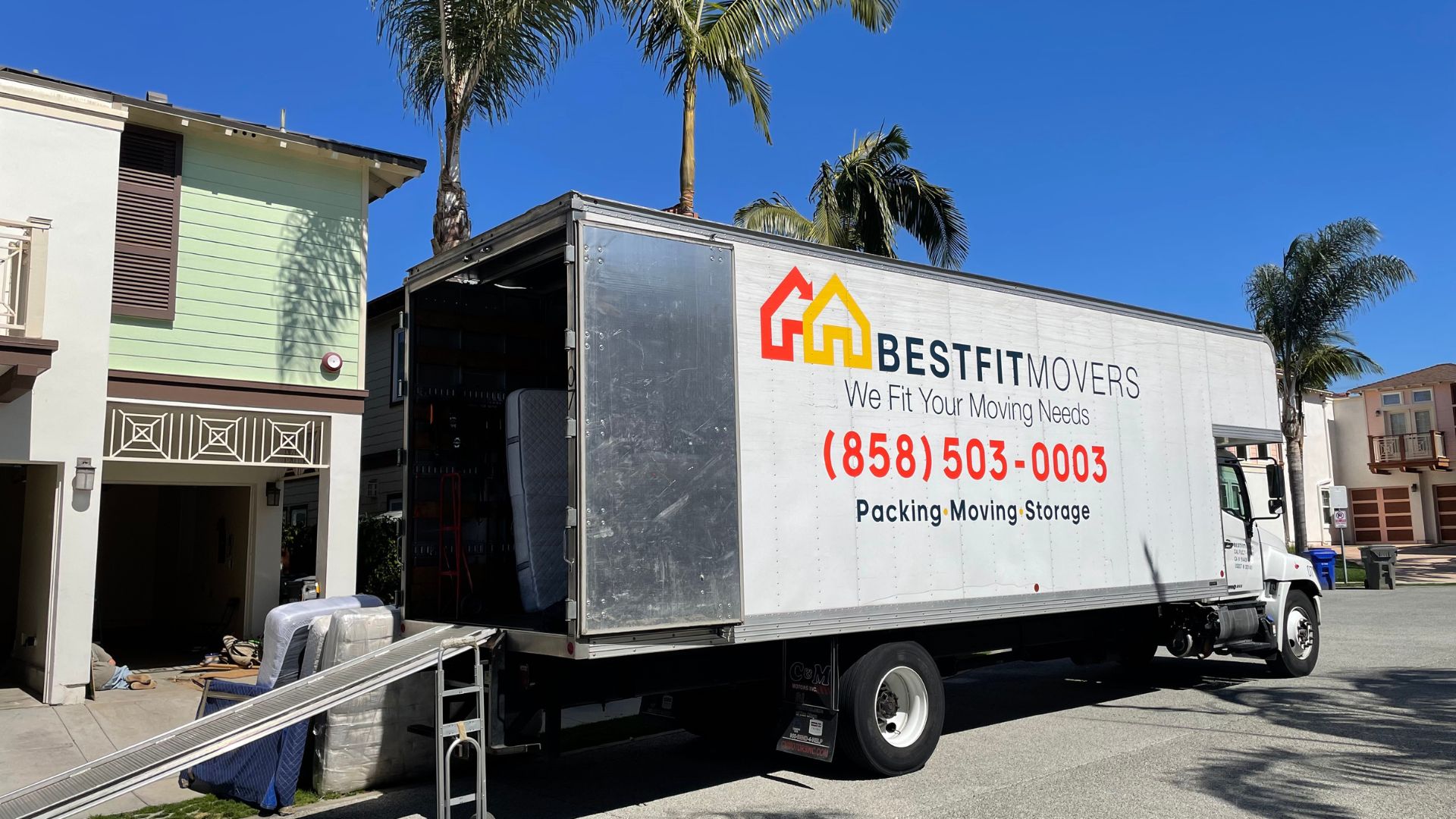 Safe Storage Units Will Protect Your Belongings
Sometimes your move to Costa Mesa may be delayed slightly. You could be waiting for your new residence to be ready, or you could have scheduling conflicts on your own end.
But what happens if you need to get your belongings out of your old location before you can get them to the new one? We'd be happy to house them in our storage units.
These spaces are professionally maintained, well-ventilated, and protected with a combination of alarms and onsite staff. You'll get a full inventory of the items when you bring them in, including information about the condition they were in – so you can ensure they'll be in the same condition when we load them up and get you moved to Costa Mesa.
Costa Mesa: A Canvas to Paint Your Life On
Known as "The City of the Arts," Costa Mesa is portrait of urban development and the spirit of creativity.
Incorporated over half a century ago, the once rural farming area has flourished into a hotspot of industry, commerce, and of course, artistry.
The population has increased nearly tenfold in this time, last being tallied at well over 100,000. Why do so many people make the move to Costa Mesa?
An Economy That Favors Young Professionals
This bustling area of California boasts a median household income that's over 10 percent higher than the state average, while the average age of city residents is lower than the state average.
Many industries also exceed state averages in terms of performance. Some of them include:
Food and accommodation services
Professional, scientific, and technical services
Administration support and waste management
Finance and insurance
There are many management and executive positions in the city, showing that it's positioned as a business leader for the region. There are also plenty of positions for retail workers, computer specialists, and maintenance workers.
Within the city you'll find a variety of organizations designed to support small businesses and startups with the goal of boosting community growth, tourism, and local innovation. These include the Costa Mesa Chamber of Commerce, Travel Costa Mesa, Small Business Development Center, OC Workforce, and the Small Business Administration.
Shop, Eat, and Play at Diverse and Exciting Locations
If you're the type of person who loves to browse stores in search of luxury brands or rare treasures, you'll have plenty of locations to check out.
From the South Coast Plaza to the eco-friendly CAMP retail campus, there are many hubs where great stores come together to present a holistic shopping experience that allows you to explore clothes, jewelry, electronics, sporting goods, and more.
If you dislike the mall atmosphere, the LAB "Anti-Mall" setup could be more your style, as could the Metro Pointe with its connection to amenities like a movie theater and many dining options.
Speaking of dining, this area is home to a lot of great restaurants, so you can recharge after you build up an appetite shopping. Some top establishments to check out include:
Royal Khyber Fine Indian Cuisine for authentic Indian flavors
Rance's Chicago Pizza for Midwest tastes on the Pacific Coast
Fishbonz Seafood Grill, fitting for a home so close to the sea
The food is delicious, but some people say there's nothing more satisfying than an entertaining day out. If you enjoy the arts, this city lives up to its nickname with a mix of performing and visual arts, as well as live music and museums. 
If you prefer events and self-care, you'll find all you need here in the form of spas, sports, and even community get-togethers. For those who find it fun to stay fit, you can plot your routes to explore the city on foot or on your bike.
Pick Best Fit Movers for Your Costa Mesa Relocation
The only way to make a move like this even better overall is to let a team of trusted experts manage it.
We're the best choice for your Costa Mesa moving company, because we have the skills and experience to get the job done right. As a licensed and insured organization with many positive reviews and an A+ rating with the BBB, we can make any move a pleasant experience.
Reach out to us so we can start planning your move – we offer free moving estimates for your convenience, so get yours today. 
Leaving Costa Mesa?
Orange County to San Francisco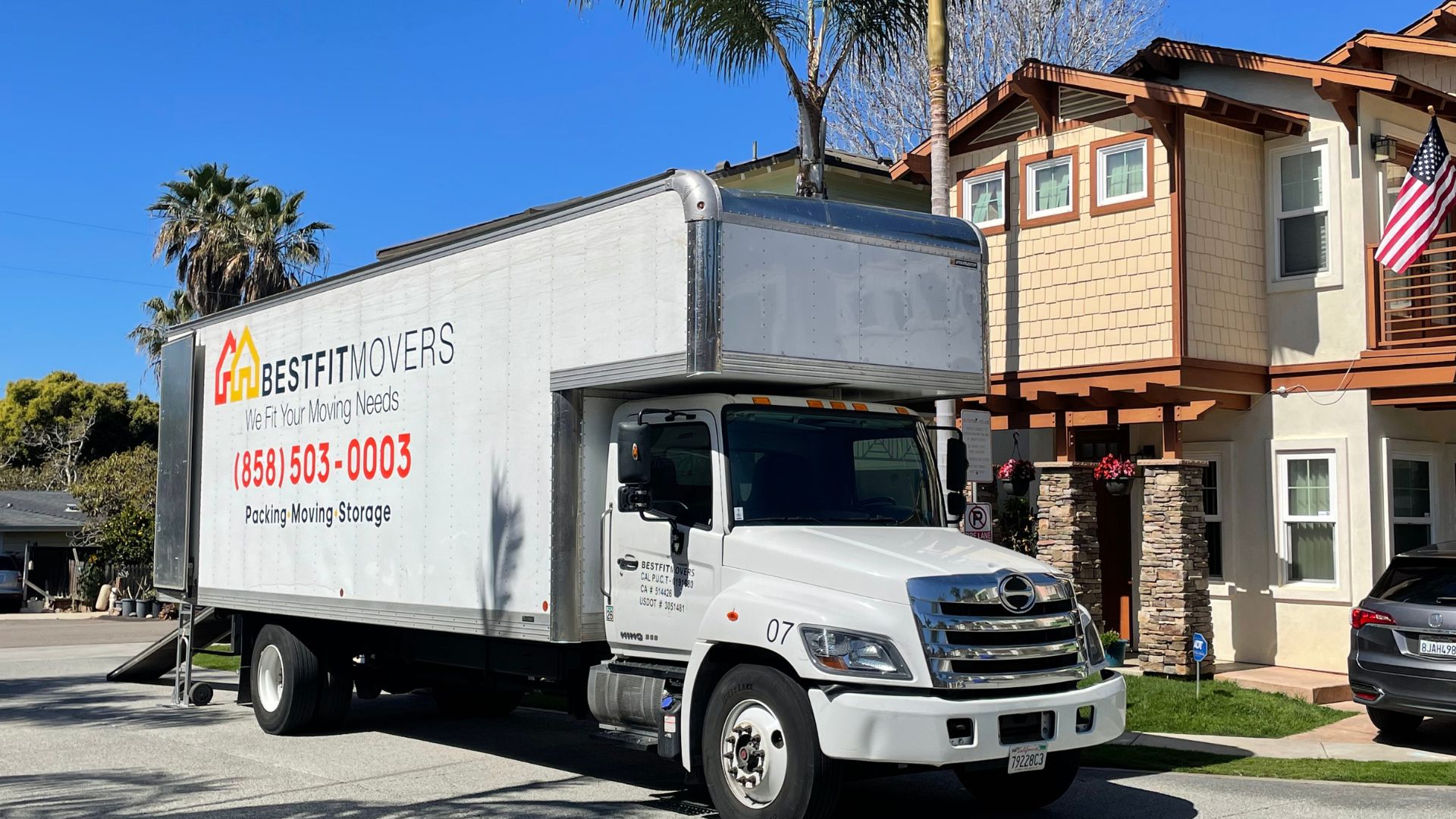 Other Cities Served