Are you thinking about relocating from Orange County to San Diego? With its relaxed vibe, thriving job market, and world-famous attractions, it's no wonder that many people prefer San Diego over Orange County.
Moving to San Diego can be exciting and fun. However, moving can be time-consuming and stressful if you don't hire a reliable moving partner, such as Best Fit Movers. We understand that moving can be a mix of excitement and uncertainty. As such, we work hard to ensure your move is done right. Our team takes care of the heavy lifting, so you can focus on other crucial aspects of your relocation.
When you need a reliable, affordable moving partner, contact us or request a quote today. From residential to office and piano moves, we are here to help make your move as smooth and stress-free as possible.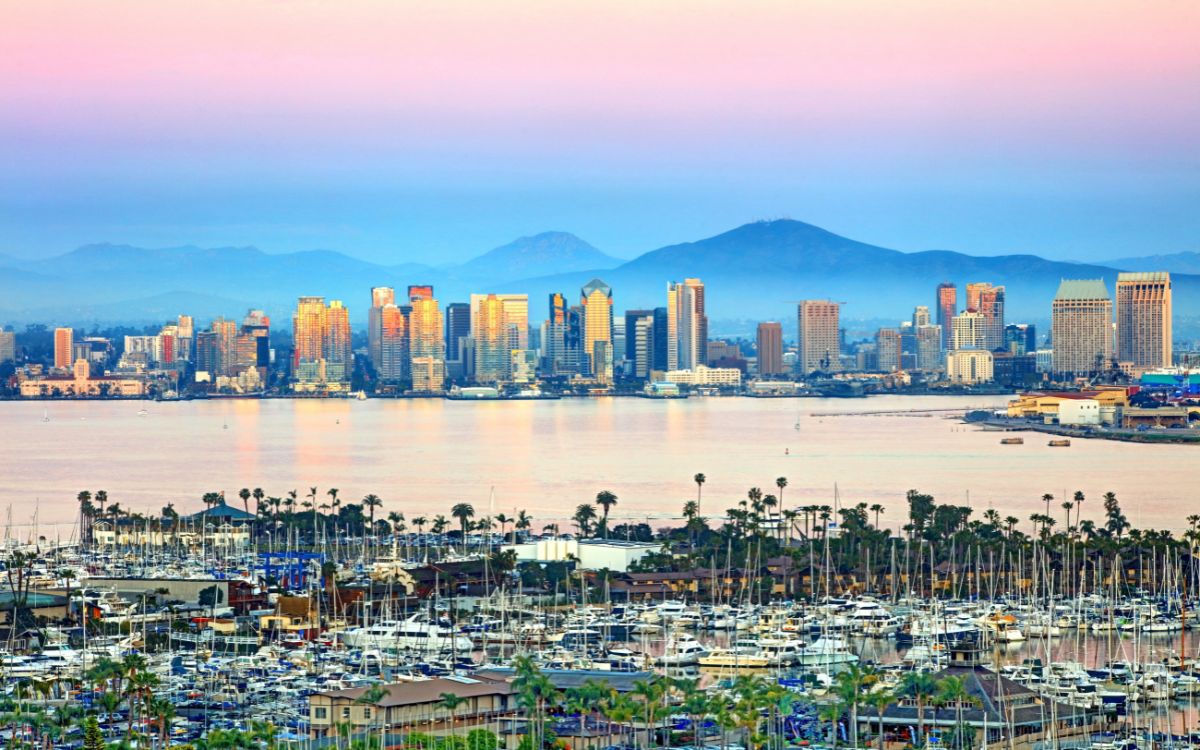 Professional Moving Services in San Diego
A one-stop solution for your relocation needs, we pride ourselves on offering professional moving services from start to finish. We'll help you with packing/unpacking, transporting, and storage. With our friendly staff, it's like moving with your best friend because you'll have a comfortable experience.
At Best Fit Movers, we have state-of-the-art moving equipment and trucks to make your move seamless. Whether you need a full-service residential move, equipment hauling, antique moving, or business relocation, you can always trust us to perform our job to the highest standards. Our mission is to eliminate the problem of unreliable movers and rental truck services. Hence, we offer excellent moving services at competitive rates.
What Makes San Diego an Incredible Place To Live
From sunny days and sandy beaches to diverse restaurants, entertainment, and jobs, San Diego is a beautiful and vibrant place to live and work. To further inspire you, here are some reasons why you should move to San Diego:
Year-long Mild Weather
If you are looking for good weather year-round, you'll enjoy the mild temperatures and blue skies in this beautiful LA suburb. Thus, if you loathe cold winters, you'll find solace in San Diego. The temperatures rarely drop below 44° or rise above 84°. On most days, the temperature will remain between 50 and 77 degrees.
Endless Job Opportunities
The economies of San Diego and Orange County are both growing steadily. However, San Diego's economy is growing faster than Orange County, with a 1.15% increase over the past year. With this thriving economy, there are various start-ups and established companies to seek employment from. From technology, biotech, and military to healthcare and craft breweries, there's an industry to complement your interests and passion.
Furthermore, wages in San Diego tend to be higher than in Orange County. That means you don't have to worry about raising enough money to live a comfortable lifestyle. With moderate housing costs, your income is more than enough.
Lower Cost of Living
According to analysis, the cost of living in San Diego is 6% lower than in Orange County. While healthcare and transportation costs are slightly higher, housing, food, and entertainment tend to be lower than in Orange County. In comparison, living in San Diego is generally less expensive.
Attractions & Landmarks
At its core, San Diego is a famous town that boasts many attractions and landmarks. Here, you'll find museums, galleries, parks, and zoos. The San Diego Zoo, for example, is one of the largest and most popular zoos in America. Another well-known attraction is Balboa Park. Perfect for an afternoon stroll, the park is home to breathtaking architecture, numerous flora and fauna, and scenic natural habitats.
In addition, there are numerous events throughout the year to indulge in and keep yourself entertained.
Tons of Things To Do
One of the most compelling reasons for moving to San Diego is its unique and plentiful opportunities for outdoor activities, including surfing, hiking, boating, and more. It has diverse landscapes and incredible coastlines to explore. Indeed, San Diego offers countless things to see and do, no matter your interest.
Small, Big City Vibe
Although San Diego is a large city with over 1.4 million population, it retains a close-knit community. Regardless of how long you have been a San Diegan, you'll feel welcome in the city. With a small-town feel, there's always an opportunity to find new friends and connections, personally and professionally.
Thriving Food Scene
San Diego is a culinary mecca, offering a unique blend of flavors inspired by the city's cultural mix. The city is home to innovative chefs and world-class restaurants. From seafood to sushi and Indian cuisine, the county has it all. You'll find cuisine from all over the globe at nearly every turn.
An incredible place where you can enjoy the beach and food altogether is La Jolla. Here, you can enjoy a dip in the sea with some fresh fish tacos and other palatable meals. The most popular food in San Diego is tacos. Residents have even held a "taco crawl," traveling from restaurant to restaurant to try every taco under the sun.
Buzzing Nightlife
If you are a night crawler, the city has a bustling nightlife too. There are multiple bars and local breweries where you can sip craft cocktails and beers. Whether you want to take away the day guzzling top-shelf cocktails with friends or sit in a dimly-lit pub, there's a local pub or bar that fits your scene.
Get Started on Your Move Today
It's clear that San Diego is an ideal place to live for families, young professionals, and students. And, we know you are excited about this place to call home. To get started on your move to San Diego, you need to hire a professional, local moving company like us.
With raving good reviews on Google, you can be sure that we'll take care of your belongings as though they were our own. You can trust us to provide you with a top-notch moving experience.
For assistance and inquiries, call or contact us today and get a no-obligation quote.