If you could use a change of scenery but don't want to leave San Diego, local movers from our team would be happy to help you out.
Some people say that San Diego is the best fit as a place to live. Here at Best Fit Movers, we're fortunate to work here and serve the amazing residents. Sometimes moving even a short distance within the city can change your perspective and your life.
If you want a new perspective on moving, reach out to our San Diego moving company. With a full range of services and a proven track record of excellence, we're a local expert that will provide out-of-this-world quality for your relocation needs.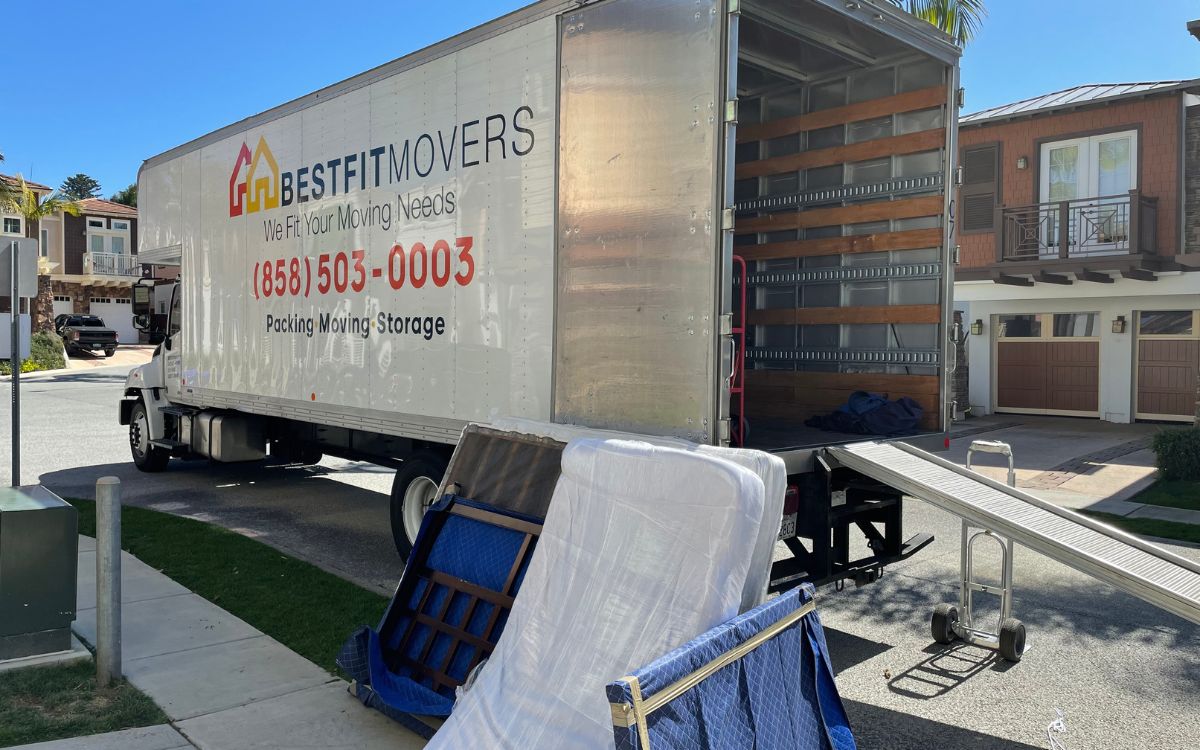 Your San Diego Local Movers Are Here for You
Best Fit Movers stands out as the premier choice for local moves in San Diego. With our expertise and commitment to customer satisfaction, we have earned a reputation for being the best relocation experts in the area. 
Our team of skilled professionals ensures a seamless and efficient moving process, handling every aspect of your move with precision and care. We specialize in in:
Residential Moves:

Did you find a new home or

a better apartment

elsewhere in San Diego? No matter the size of the location or how much you have to move, we can help.

Commercial Moves:

Are you relocating to a better business location in this great city? We can relocate offices, corporations, or employees with ease.

Professional Packing:

Our packing experts

use proper techniques and supplies to provide thorough protection for your items, even if you're only moving a short distance.

Moving Labor and Storage:

We can handle all the heavy lifting to load, unload, and transport your items, to your new location or to our secure storage spaces.
Best Fit Movers understands the unique needs of local moves, including navigating through San Diego's diverse neighborhoods. 
Our unmatched attention to detail, exceptional customer service, and dedication to a stress-free experience make us the top choice for anyone looking to relocate locally in San Diego.
Why Might You Make a Local Move in San Diego?
San Diego, located along the Southern California coastline, is a highly desirable city known for its pleasant climate, stunning beaches, and abundant recreational opportunities. While most people want to stay forever, there are some key reasons to relocate within the city. 
Residents may want to move closer to key amenities like their favorite beaches, parks, and trails. Maybe you're a professional who would find more success in business-focused districts, or you're starting a family and want a more welcoming space for everyone. 
San Diego offers a high quality of life and a diverse range of neighborhoods. Each offers something unique, so a local move in San Diego could make all the difference in your quality of life. Some popular options include:
Whether someone seeks a lively urban environment, a family-friendly suburb, or a tranquil beachside retreat, San Diego has it all. Moving locally allows individuals to explore different neighborhoods and find the perfect fit for their needs and interests.
What to Consider During a San Diego Local Move
Whether you're relocating for a little more excitement, a bit of extra space, or a shorter distance to your favorite amenities, your local San Diego moving company is here to help. We understand the top concerns people may have during their relocation.
One concern is the protection of your property. Our San Diego local movers give your property the utmost attention and care no matter how far we're moving you. Even if it's just across the street, we'll use safe and professional strategies to safeguard your belongings. We use:
Proper techniques to move your items

Padding and floor blankets for added protection

Carts and straps to safely move heavier items
We'll even disassemble your furniture to make it easier and safer to move. And of course, we'll reassemble it when we reach your location. 
Another concern you may have is the timeline of your move. After all, the San Diego traffic can sometimes make traveling difficult. We help you stay on track with your move by streamlining the packing and loading processes. Our San Diego moving company is also highly familiar with the area, so we can help you prepare for your move and ensure everything runs smoothly.
We're the local movers San Diego relies on. We're not just movers – we're relocation experts who are dedicated to serving the amazing people of this area. Let us show you what we can do.
Contact Our San Diego Local Movers Today
San Diego is such a stunning and superb location, it's no wonder people want to move here and stay indefinitely. But it's also a location with plenty of variety and diversity, so sometimes moving within it can actually be the best move for you.
We're the Best Fit to handle your local move in San Diego. Our team is:
Fully licensed and insured

Very familiar with the area
We're skilled at residential and commercial moves, and we're ready to offer everything you need to relocate, including professional packing, loading, and storage services. Your new chapter in a new spot within San Diego awaits, so let's get you on track to your destination.
Contact us today to get your free moving quote, and learn why Best Fit Movers is San Diego's premier choice for local moves.