Moving in La Jolla? Call Best Fit Movers to Help
La Jolla, home to 46,000, is a scenic, hilly, seaside community within San Diego, stretching over seven miles of curving coastline along the Pacific. No wonder you want to move here! Whether you need to move your office or your home, we have you covered. Look to us for the most affordable, efficient services in the county! Our professionals boast top-notch experience and skills, making it a point to work for your 100 percent satisfaction.
From comprehensive residential and commercial moves to packing and storage, Best Fit Movers is your trusted full-service moving company operating throughout San Diego, San Francisco and Orange County. We handle many moves in and around La Jolla on a regular basis, so you can trust we know what we're doing.
No challenge is too large or small. And you will be happy to know our San Diego movers offer no-hassle pricing with zero hidden charges or fees, resulting in an honest, smooth and efficient move.
Moving Services in La Jolla
We bring value to every move we complete. The list of La Jolla moving services is extensive and can provide moving solutions to households of all sizes, as well as to companies in numerous industries.
We are your community's trusted moving company in La Jolla, offering these services:
Residential Moving
Local moves
Long-distance moves
Interstate moves
Apartment moves
Senior moves
Military moves
Commercial Moving
Corporate relocations
Employee relocations
Office moves

Reviews for Movers La Jolla CA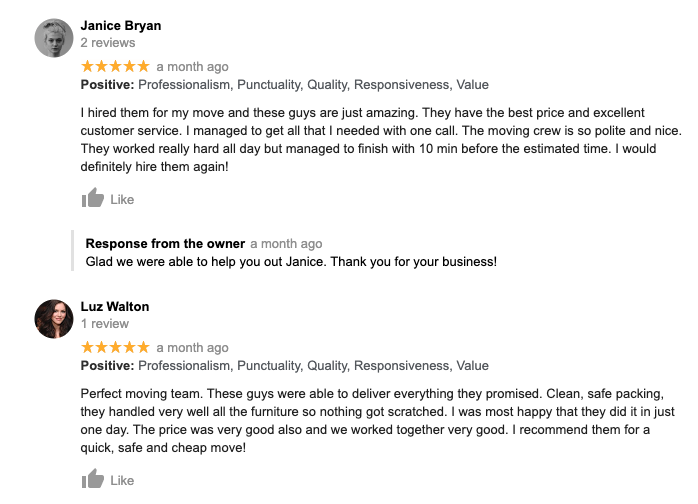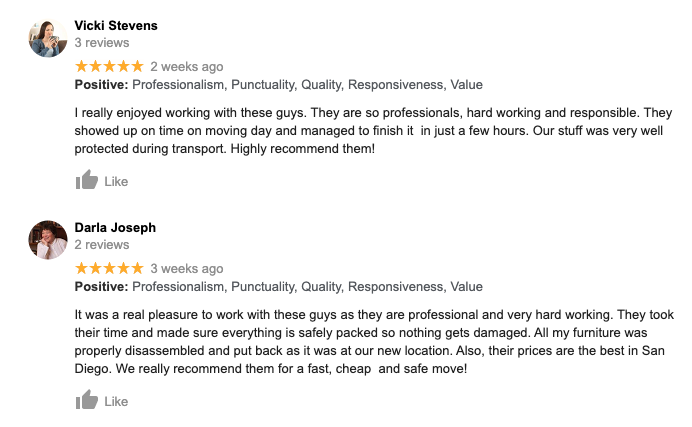 A Scenic Community
The best part about living here is that you can travel to the mountains, to the desert and then dip your toes in the ocean all on the same day. The spirit here is calm and refreshing. You are right to want to move here. We can help get you here!
No matter which affluent neighborhood of La Jolla you choose to move into, you will love everything this prosperous community has to offer. Punctuated by hillside residences, magnificent sunsets and scenic beach living, La Jolla attracts both tourists and residents alike to this San Diego suburb. Go snorkeling, take a hike, take a kayak out on the water, visit a farmers market, or sample all the local food. You're sure to find many things to love about this community.
Affordable Movers La Jolla CA
As one of the most experienced professional local movers in the La Jolla and San Diego area, you will soon see that our dedicated full-time movers are efficient and experienced professionals who are just as courteous and friendly as they are hard working. We'll provide as much or as little manpower as you need to get the job done safely and efficiently.
To book your move with Best Fit Movers in and around La Jolla, contact us. We will be able to provide you with a free quote to help you plan.