Professional Corporate & Office Movers in San Diego
Having completed thousands of office moves in and around San Diego, as well as around the country, the team here at Best Fit Movers is more than qualified to handle your relocation. We are 2019 Thumbtack Top Pros, Google Guaranteed, Updater Certified, and Home Advisor's Best Of winner for 2020. Plus, we are proud members of the Better Business Bureau and the North San Diego Business Chamber.
With accolades like that behind us, you can rest assured we know what we're doing. It's not enough to hire just any mover for your office move. You have to do your research and choose one that actually has extensive experience in moving businesses like yours. Many movers focus solely on residential moves, which is all well and good…but the two types of moves are vastly different.
A residential move entails a household full of items with one family making the relocation. An office move involves a whole office full of stuff, plus employees, vendors, and clients that are being displaced as a result of the move. Our team has experience in office move logistics, dismantling, packing and moving your most awkward and fragile items so they arrive in the new place unscathed.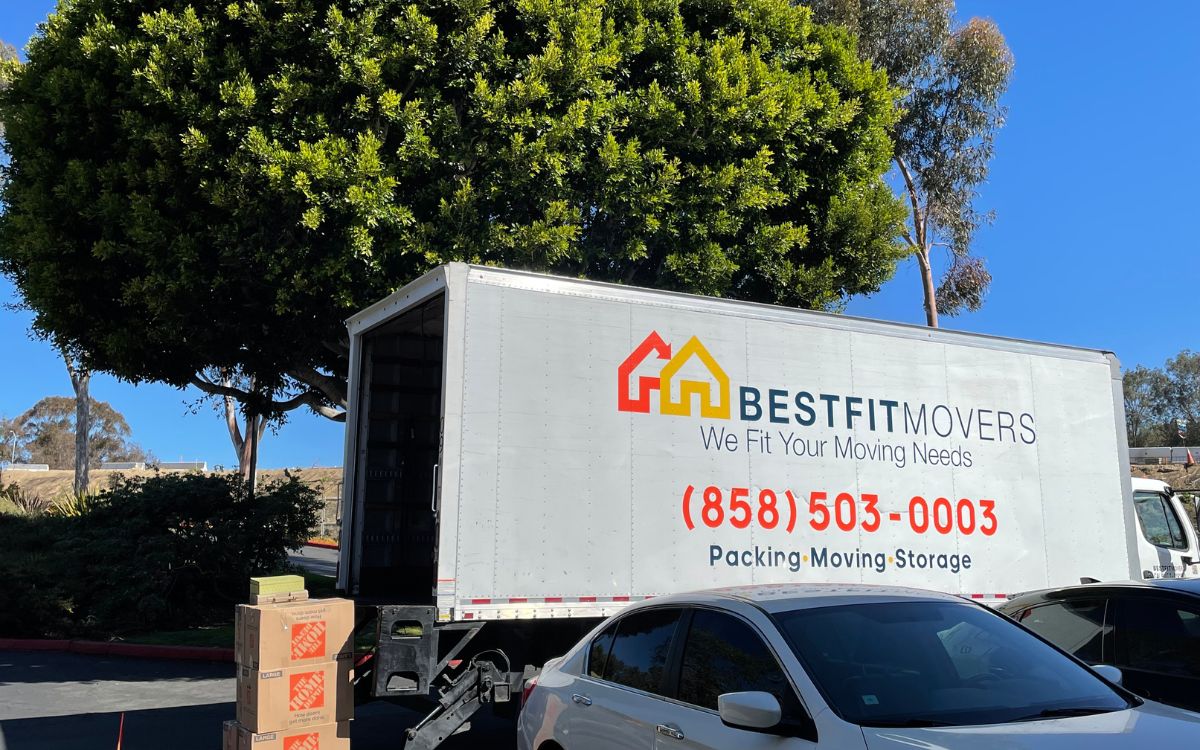 We bring all the proper equipment to ensure safe travels for:
Conference room furniture

Kitchen appliances

Computers, phone systems, A/V equipment, printers and other electronics

Cubby walls

Desks and chairs

Artwork

Décor

Reception room furniture

Filing cabinets
The movers you choose for your office relocation can make the difference between a successful move and a chaotic, stressful, damage-prone one. Here at Best Fit Movers, we bring the talent, muscle and know-how to get your entire San Diego office moved as quickly and efficiently as possible.
San Diego Office Moving Company
At Best Fit Movers, we pride ourselves in offering flexible and personalized office moving solutions. When you work with our San Diego office movers, you'll get a streamlined and efficient move to minimize downtime to your business. In no time, we'll have you up and running. Whatever your individual needs may be, from the day your hire us as your office movers in San Diego to the day of your final move you'll have the never-ending assistance of one of our move coordinators to help you navigate the complex moving process.
Here are some the businesses we move:
Hotels and motels
Retail stores and interior designers
Government offices
Hospitals and clinics
Educational institutions
Nonprofit associations
Corporate offices
Many more!
Are you ready to begin your office relocation? Choose Best Fit Movers today. Call our insured and licensed movers to learn more about our comprehensive services or fill out our online form to request your free, in-office estimate!