Professional Orange County Movers You Can Depend On
Do you have an upcoming move to or from Orange County, CA that you need a moving solution for? Allow Orange County movers to be your preferred choice for local and long-distance moving. We're a full-service moving solution you can trust in Orange County with thousands of happy customer reviews.
Why choose us for your upcoming long-distance or local move? In short, it's because we exist to solve problems caused by unreliable movers and rental truck services. So, whether you need packing, equipment hauling, antique moving, or more, you can always trust us to perform your job to the highest of standards.
Best Fit Movers Inc. aims to change the way people feel about moving with every job we handle. Our dedicated full-time movers are both efficient and experienced professionals who are well-mannered and friendly. We'll provide as much or as little manpower as our clients need to get the job done safely and efficiently.
As premier Orange County movers we fulfill the relocation needs of residents and companies in the Orange County area and its surrounding locations. And with fair pricing and zero hidden fees, you know exactly what to expect after making initial contact. Don't stress over rental trucks and moving equipment. Let the pros at Best Fit Movers handle the heavy lifting.
Serving all of Orange County
Office Address
3731 W Warner Ave
Santa Ana, CA 92704
Allow Best Fit Movers to Service Your Upcoming Orange County Move
Here's an overview of moving services that our California customers most often obtain a quote for:
We most commonly do residential moves. This involves moving an individual or family from one home to the next. The home types vary, but most commonly include single-family homes, apartment complexes, high-rise condos, and townhomes. Our staff is trained to handle any home type, so tight stairwells and historic buildings are no match for us. 
In addition to offering local moving to our Orange County customers, we also perform long-distance moves. So, even if you're looking to move around California or beyond, we can get you where you need to go.
If you've got an upcoming office move, you'll want reputable, reliable, and professional Orange County commercial movers to execute your relocation successfully. From television studio sets to corporate offices, our movers have long been the leading choice for office moving.
For customers who don't have the time or ability to pack up their belongings before their Orange County move, we provide packing services. We will bring the supplies and materials necessary to pack up your home. Our professional crew is trained to pack items efficiently and safely, ensuring your belongings are well-prepared for the journey ahead.
The piano is a delicate and difficult-to-move instrument. The pieces all have to fit together harmoniously; it's easy to jostle a component of your piano if it's moved improperly. Also, pianos can cause damage to your home if not handled by the professionals. At Best Fit Movers, we have the crew, the equipment, and the knowledge necessary to get your piano moved.
With so many military bases, Best Fit Movers has long been a preferred mover of the government and the military. We offer efficient, secure, and reliable moving and storage services in and around the area.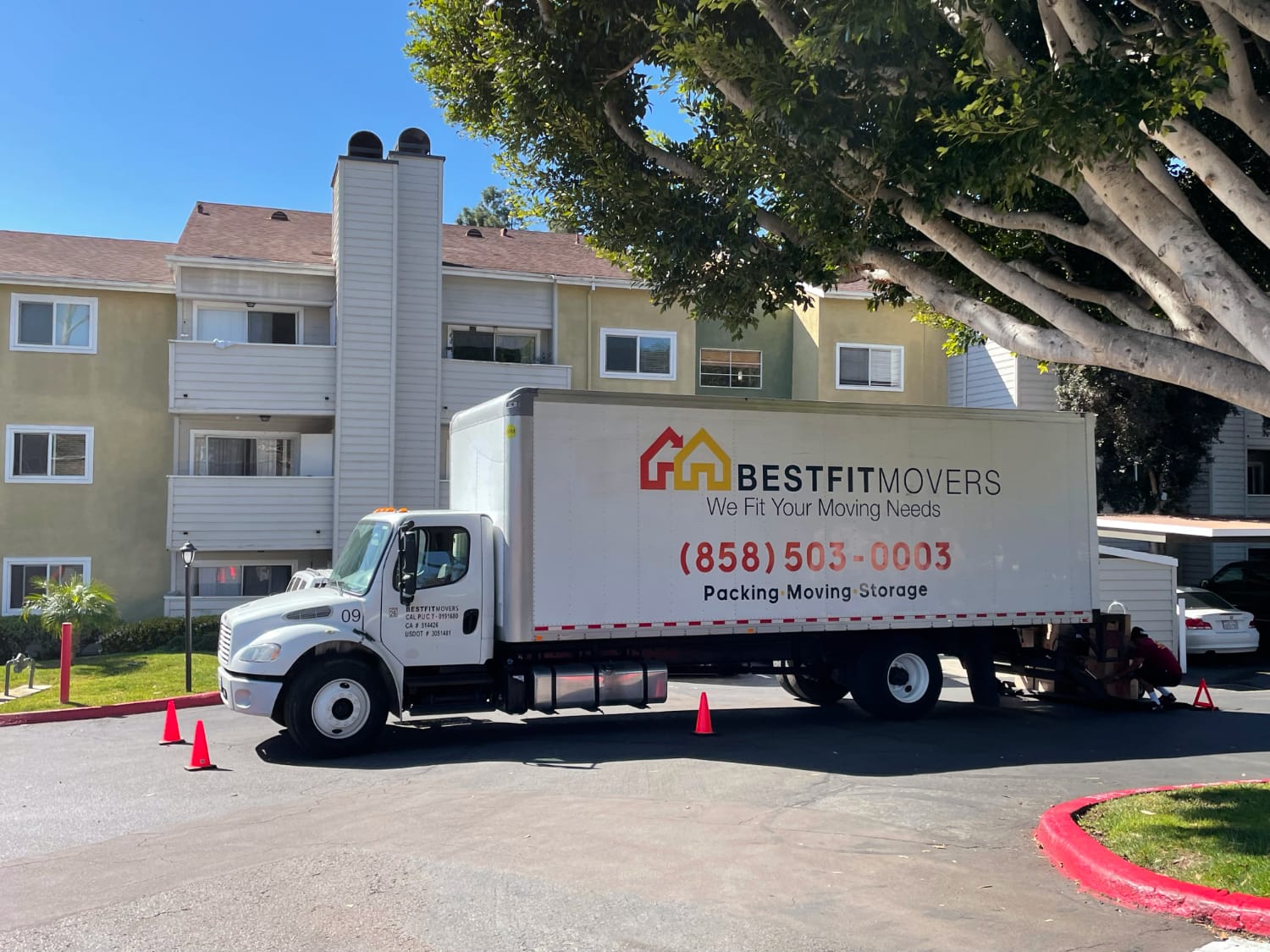 How much do Orange County movers cost?
Our Orange County movers are here to make your transition to a new place as seamless as possible. Our table below provides a snapshot of some of our recent moves in the vibrant Orange County area, along with the associated costs, from July 23, 2023, to June 23, 2023.
Take a peek, for instance, at a move on July 23, 2023, where we assisted a wonderful couple relocating from zip code 92626 to 92630, with the move costing a modest $611. The variety in costs across different moves is evident, reflecting the unique nature of each move. On July 15, 2023, a more extensive move from zip code 92648 to 92617 was priced at $1,736, while a shorter distance move on the same day from zip code 92649 to 92629 was a mere $70.
We understand that the cost of moving can be influenced by several factors including the distance between the starting and ending points, the size of the move, and the specific services you opt for. Whether you need help with packing, require special handling for delicate items, or are moving a piano, we've got the expertise to ensure a smooth move!
It's crucial to note that the prices listed in the table are specific to the moves on those particular dates and may vary based on your unique moving needs. We're here to provide a personalized quote to match your specific moving scenario, ensuring transparency and no hidden surprises.
Feel free to get in touch with us for a tailored quote, and let's make your move to or from Orange County a breeze!
| Move Date | Moving From Zip | Moving To Zip | Move Cost |
| --- | --- | --- | --- |
| June 19, 2023 | 92606 | 92606 | $2,047 |
| June 20, 2023 | 92620 | 92620 | $1,453 |
| June 21, 2023 | 92602 | 92612 | $2,262 |
| June 21, 2023 | 92617 | 92617 | $486 |
| June 23, 2023 | 92618 | 92101 | $879 |
| June 23, 2023 | 92618 | 92677 | $467 |
| June 23, 2023 | 92603 | 92648 | $906 |
| June 23, 2023 | 92612 | 92618 | $390 |
| July 5, 2023 | 92648 | 92648 | $477 |
| July 7, 2023 | 92649 | 92646 | $562 |
| July 9, 2023 | 92648 | 92648 | $989 |
| July 9, 2023 | 92647 | 92649 | $564 |
| July 15, 2023 | 92648 | 92617 | $1,736 |
| July 15, 2023 | 92649 | 92629 | $70 |
| July 18, 2023 | 92646 | 92110 | $820 |
| July 19, 2023 | 92649 | 92708 | $2,513 |
| July 21, 2023 | 92649 | 92708 | $2,550 |
| July 23, 2023 | 92626 | 92630 | $611 |
| July 27, 2023 | 92627 | 92627 | $1,367 |
| July 28, 2023 | 92626 | 92553 | $1,234 |
| July 30, 2023 | 92627 | 92614 | $907 |
| August 1, 2023 | 92626 | 92704 | $507 |
| August 1, 2023 | 92627 | 92614 | $507 |
| August 2, 2023 | 92627 | 92591 | $1,421 |
More About Orange County Living
Now that you've handled the movers, you can get excited about your new location. With awesome beaches, hiking spots, and awesome desert getaways, it's no wonder why Orange County has been called California's favorite destination for families. It's got highly-rated schools and accessible suburban living. 
However, with dreamy landscapes and thriving education come downsides. Specifically, the cost of living in Orange County is a bit higher than other surrounding areas. Also, tourism is remarkably high in this location, meaning you should expect to meet plenty of smiling, sunburned faces in your new neighborhood. 
Orange County Weather
Orange County has short, clear summers with long, cool, cloudy winters. The weather is often mild, and rarely exceeds 93°F or goes below 38°F. It's perfect weather for people who like exploring the outdoors or want to live somewhere that allows them to enjoy plenty of kid-friendly activities. 
In Orange County, the best time to enjoy warm-weather activities is from late May to early October. With cool breezes and sunny beaches, the residents of Orange County couldn't ask for much else. Well, except for a bit more rain. 
Orange County Cost of Living
According to 2022 data pulled from PayScale, Orange County's cost of living is 54% higher than the national average. Housing accounts for much of that cost, with Orange County's average housing rates sitting 155% higher than the national average.
That's partly due to the allure of the location. The weather is desirable for many and the surrounding locations within Orange County draw plenty of tourism year-round. In fact, Orange County is the third-biggest county in California. Some of its most popular neighborhoods include Anaheim, Garden Grove, and Huntington Beach. 
Orange County Job Opportunities
As of September 2022, the unemployment rate in Orange County, CA sat at about 2.7%. The unemployment rates for Orange County are actually lower than neighboring cities of San Diego, Los Angeles, and San Francisco. 
This city has welcomed many young and experienced professionals back to its workforce since reopening many of its tourism locations and businesses. Expect to find employment opportunities in technology and startup businesses. California is the land of opportunity for future tech geniuses. 
Orange County Attractions 
Orange County has a wide variety of attractions fit for families and individuals to enjoy. Though we couldn't list them all, here are some of the top attractions in Orange County:
Moving from Orange County?
Orange County to San Francisco
Call Best Fit Movers to Schedule Your Orange County Move Today!
You can trust Best Fit Movers to handle whatever move type you need – residential, commercial, from the top floor of an apartment, or from the farthest reaches of your storage unit. We believe in making things easy for our moving customers because moving shouldn't have to be difficult. That's why we believe in bringing our customers a stress-free experience with custom-tailored Orange County moving and storage solutions. 
You can visit our website to obtain a free moving quote, or you can give us a call.
You can also find detailed information on our hours and locations here. We look forward to working with you on your upcoming Orange County move!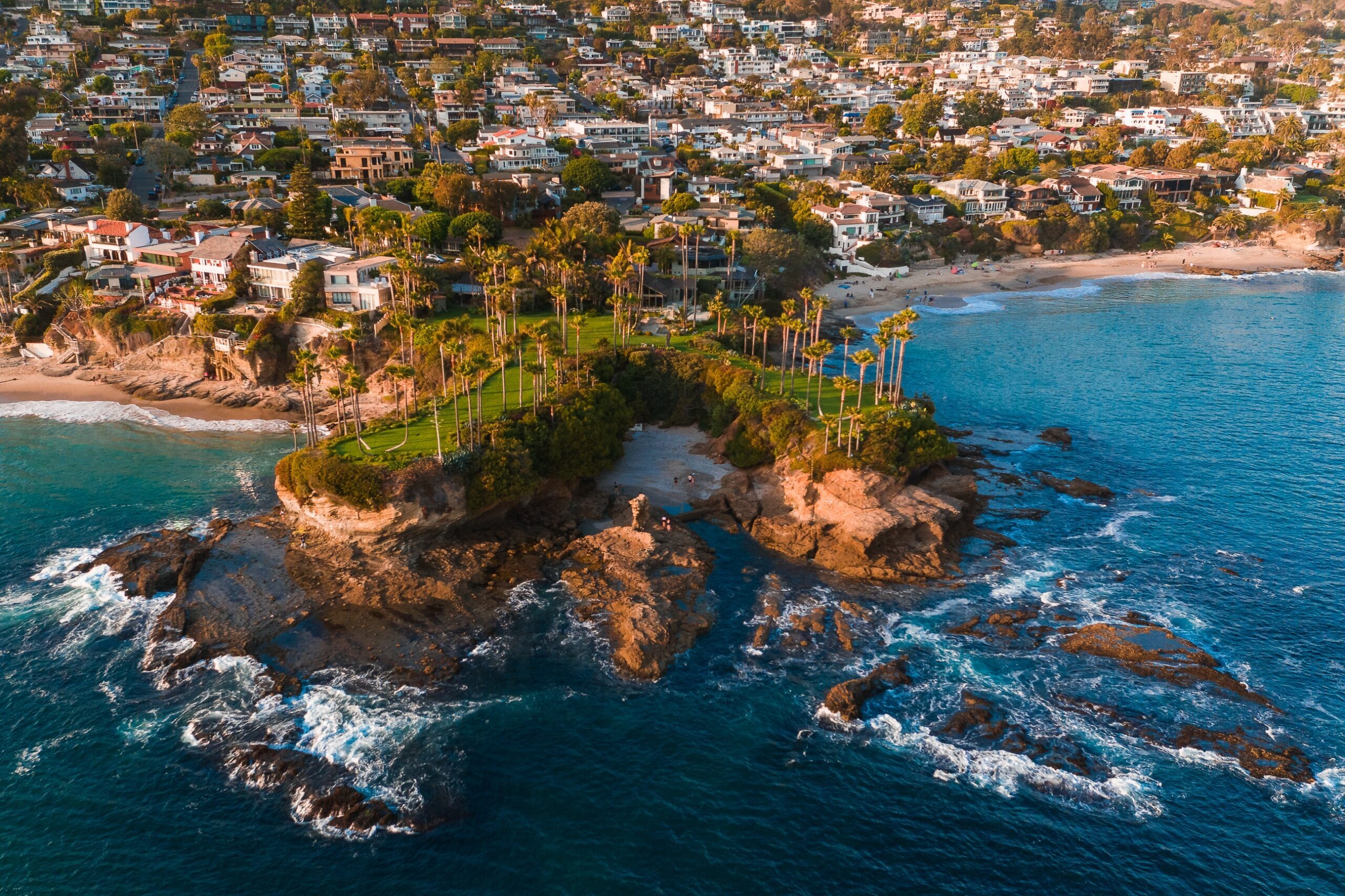 Other Cities Served