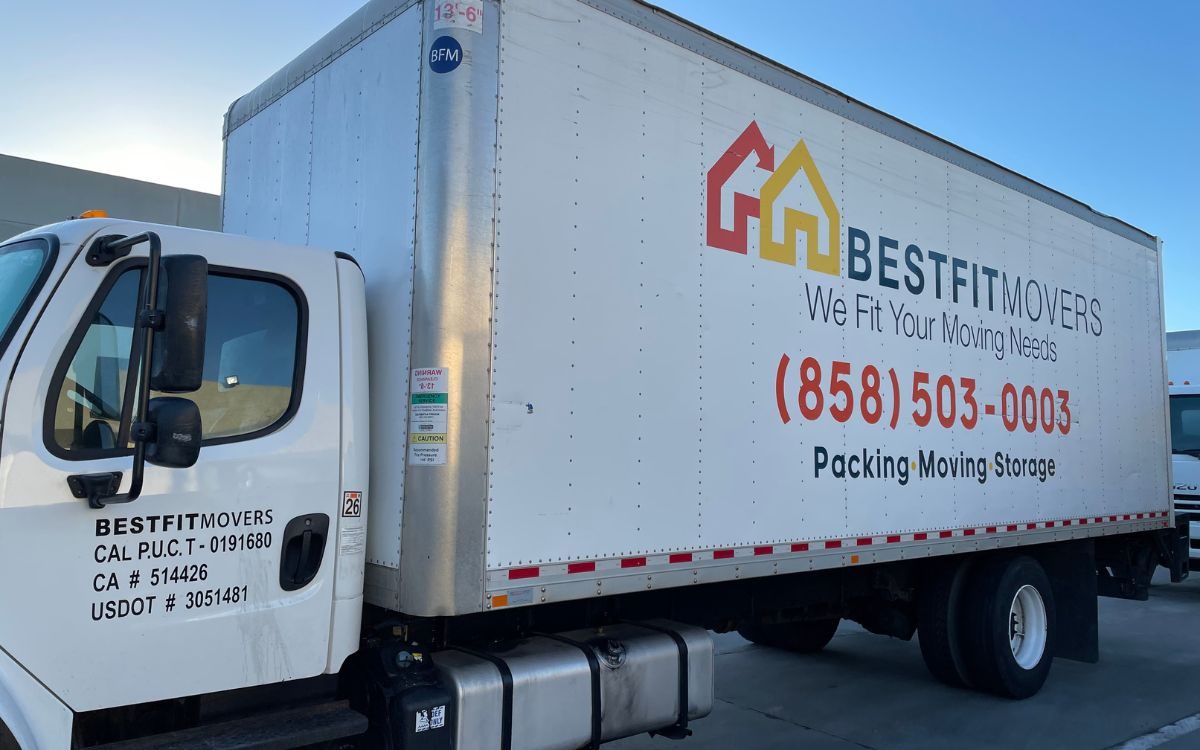 Are you planning for an upcoming move from Orange County, CA to San Francisco, CA? To help you map out your approaching move, check out this in-depth guide to get you on the right path. 
How Much Does It Cost to Move from Orange County to San Francisco?
Considered as a long-distance move in the industry, it takes about 7 hours to drive from Orange County to San Francisco, give or take depending on the amount of traffic you must sit through. There's over 400 miles separating Orange County from San Francisco, making it difficult for most people to just load up essentials into their car and drive them over. At a minimum, people moving from Orange County to San Francisco need to rent a moving truck for the weekend. But for stress-free moving, customers hire full-service movers to accomplish this type of long-distance move.
The average cost to hire long-distance movers in and around the Orange County area to get you to San Francisco is about $4000. If your situation has unique circumstances, like you're on the top floor of your apartment or you need specialty furniture moving, expect to pay a bit more. 
Best Fit Movers Can Help You Move from Orange County to San Francisco
At Best Fit Movers, we pride ourselves offering top-notch moving services for our California residents. Local and long-distance moves in and around the Orange County and San Francisco areas are something we do every single day of the week. We know the neighborhoods, highways, byways, and backroads of these areas. We can get you where you need to go quickly and efficiently. 
Our moving services are catered to our customers' needs. We offer the following with our long-distance moves:
Free in-home estimates

 

Blankets and padding to protect your furniture and floors

Disassembly and reassembly of your large furniture items

 

Use of wardrobe boxes and padding for décor items

Dollies, hand-trucks, and straps for securing your belongings

Piano and antique moving

Temporary and permanent storage solutions

Packing services for household goods
What to Know When You're Moving to San Francisco
San Francisco has a long and much-beloved history of welcoming people from all backgrounds and walks of life. The City by the Bay continues to grow year after year, attracting people from around the globe with its dreamy landscapes and iconic landmarks.
San Francisco isn't just slanted streets and hours of sunshine; it's a thriving city with low unemployment rates, great culture, and consistently mild weather. It's no wonder you've considered moving there!
Weather
San Francisco experiences generally pleasant daily temperatures throughout the year. The weather is most commonly described as being warm and dry in the summer while wet and mild in the winter. Don't expect to encounter a ton of snow in San Francisco, but a good umbrella would definitely be a wise investment.
Public Transportation
San Francisco is a city that provides top-notch public transportation options for its residents. There are plenty of routes you can take to get around, but the most common include by MUNI, BART, bus, walking, biking, or taxi. In fact, San Francisco is the most walkable metropolitan city in the United States. Its walkability is attractive to many who live in San Francisco and want to have a more active, outdoorsy lifestyle. The city makes it easy for people to explore the historic sites and scenic beaches.
Cost of Living
According to 2022 data pulled from PayScale, San Francisco's cost of living is 94% higher than the national average. And just like with many major cities across the United States, much of that high percentage can be attributed to housing. The cost of housing in San Francisco is reported as over 200% higher than the national average. 
San Francisco, though it's known for supporting its residents' active lifestyles, has a high, competitive rental market. Most studio apartments start around $2000 a month and go up from there. However, because of the city's long-tenured history, renters can find a variety of properties to rent and buy. The style of architecture varies widely by neighborhood; there's something for just about anybody. 
Some of the most beloved neighborhoods in San Francisco include Castro District, Mission District, Noe Valley, SoMa, and Hayes Valley. 
Employment in San Francisco
San Francisco is home to Silicon Valley. As such, employment opportunities in San Francisco most often come from tech startup companies and major tech empires. Major players in the San Francisco employment game include Amazon, Salesforce, and Wells Fargo. 
With an unemployment rate of 2.1%, young professionals and career experts can expect to find ample employment opportunities in this city after moving here.
Top Attractions in San Francisco
San Francisco has a wide variety of attractions fit for families and individual to enjoy. Though we couldn't list them all, here are some of the top attractions San Francisco:
Book Your Move from Orange County to San Francisco Today
Whatever the need, we can get you where you need to go. Allow Best Fit Movers to service your upcoming long-distance move from Orange County to San Francisco. From packing services to temporary storage between rental dates, we can handle your upcoming move so you can focus on the rest.
Give us a call today at 858-302-4063. Or you can visit our website to obtain a free moving quote.