Are you considering a move from Orange County to the City of Angels? Though neighbors, Los Angeles offers a better quality of life and endless employment opportunities than Orange County.
Generally, moving to Los Angeles opens the door to endless opportunities and an exciting lifestyle. However, if you're preparing to move, it comes with a lot of work and stress. From packing to loading and delivery, the tasks can be draining. That's why you need a professional partner like Best Fit Movers to make your move as smooth as possible.
As experienced movers in Southern California, we can expertly plan and coordinate your move to keep stress out of the equation. Thus, if you're thinking of moving from Orange County to LA, you can contact us or request a complimentary quote today!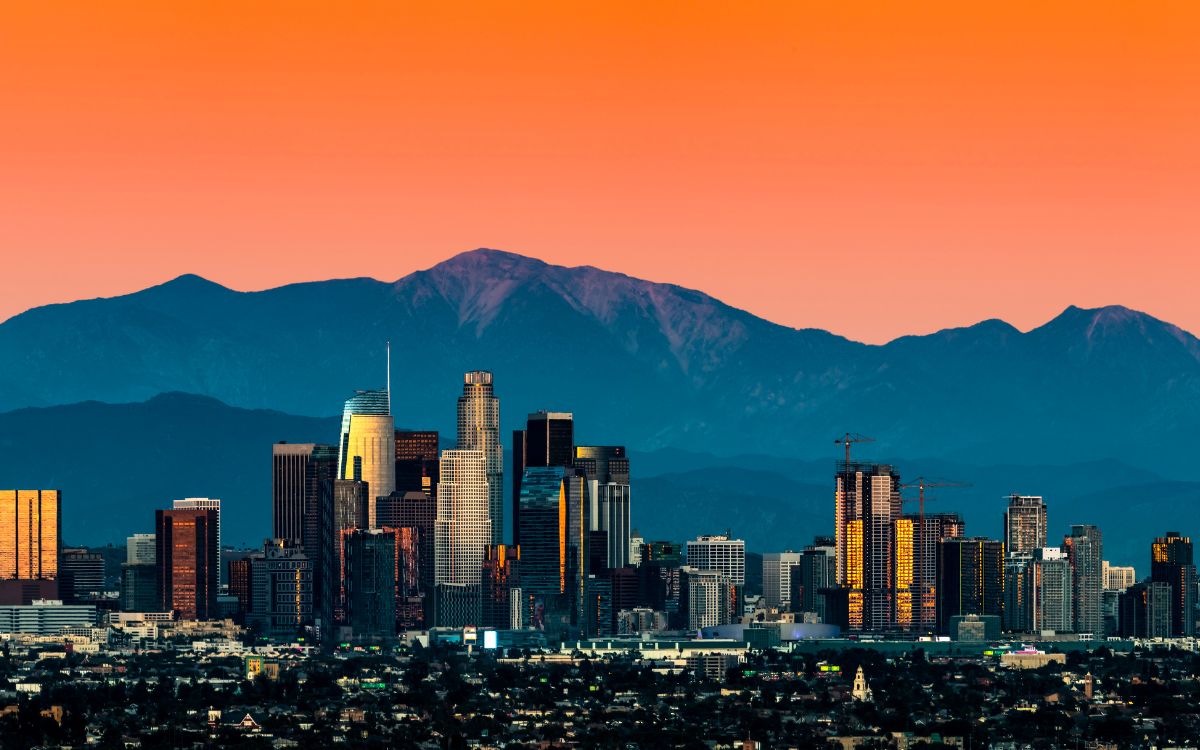 Why Move to Los Angeles
A thriving metropolis in Southern California, Los Angeles is one of the top cities for entertainment careers. Thus, many people move to Los Angeles to pursue acting careers or other entertainment industry jobs.
However, if acting isn't your passion, there are still several reasons to move to this beautiful city. Take a look below!
Employment Possibilities
Apart from entertainment careers, many jobs in other industries await you in LA. The city is home to several technology companies, such as Snapchat, Hulu, Facebook, YouTube, and more. Thus, if technology is your thing, you have an opportunity to land your dream job here.
Furthermore, Los Angeles is famous for tourism and fun, making it a major hub for the hospitality industry. Hotels, clubs, bars, and restaurants are always looking for qualified people seeking to procure jobs.
As one of the best cities to seek employment, LA boasts a declining unemployment rate. In November 2022, for example, its unemployment rate dropped to 4.5%.
Fantastic Weather
Most places in the United States have four distinct seasons: spring, summer, fall, and winter. However, Los Angeles enjoys a Mediterranean climate with warm and dry summers due to its location near the Pacific Ocean. In winter, the temperatures also rarely fall below freezing.
According to a study, LA is one of the three U.S. cities with the most pleasant weather. Temperatures are, on average, between 55° and 75 °F (between 13 and 24 °C). The city has 292 sunshine days and an average 72° F (22 °C) daily temperature.
Cost of Living
The Los Angeles area has one of the highest costs of living in the United States, with housing as the most expensive. One reason for the expensive cost of living is its location. In addition, LA attracts millions of people in search of a better life or a luxurious Hollywood lifestyle.
While there are upscale neighborhoods, you can find less expensive locations for housing accommodation. For instance, Palmdale, Lancaster, or La Puente.
Now, LA might be expensive to live in. However, the rich entertainment, technology, and start-up industry spawn a sea of high-paying jobs, which can help you afford to live in the city. The salaries for these jobs make living in Los Angeles a realistic possibility.
Competitive Housing Market
With the area highly desired for its convenience and lifestyle, real estate in LA boasts a competitive market. Like other cities, the housing market moves quickly. Most houses are on the market for 16 days, on average. If you want to purchase a home, expect to pay a premium over the asking price.
The good news is that if you plan to sell your house soon, you'll likely realize a higher profit. You can also rent it, which will provide a high return on your investment.
A Melting Pot of Diversity
Los Angeles has been a hotbed for various cultures and values from all around the world. Since the 1920s, people around the world have come to Los Angeles to explore new opportunities or pursue their American dream. As a result, these several ethnicities, nationalities, and cultures create many diversified lifestyles that contribute to the pace and flavor of everyday life.
Unlimited Activities for Fun
There is no shortage of things to do in Los Angeles. From the great outdoors to the local art scene and everything in between, you can explore the city like a local or enjoy the amenities of nearby resort communities. You can go out and explore beaches and mountains or check out the galleries and museums downtown. Long known for its diverse and adventurous culinary scene, Los Angeles has a restaurant for every palate, too.
Great Universities
Whether you have a teenager going off to college or want to earn a master's degree or even a Ph.D., there is no shortage of higher education institutions in Los Angeles. Universities like UCLA (University of California, Los Angeles) or USC (University of Southern California) can prepare you to achieve your career and higher education goals.
Choose Best Fit Movers for Your Next Move
Best Fit Movers is proud to be the favorite full-service moving partner in Los Angeles, San Diego, and Orange County. We take great pride in providing exceptional service to all our clients for an ultimate moving experience. As experts in local and long-distance moving, we understand the process is stressful, and we do everything to make it easy and hassle-free.
Whether it's packing, transporting, or storage, we take care of everything, so you can focus on other aspects of your move. We guarantee our prices and clarity on all of our services. The result is an easy, hassle-free experience that's far less expensive than you would expect.
Get a Quote Today
At Best Fit Movers, our professional movers are here to help you move your belongings safely, on time, and within budget. With our help, you spare more time getting your new home ready, so it will be suitable for you and your family.
If you want the best service for your relocation from Orange County to Los Angeles, give us a call or request a quote today. We will be happy to speak with you about our moving services.