Select Best Fit Movers For Your Alpine Move
Located just 30 minutes from San Diego, Alpine is rugged and diverse, sitting in the foothills of the Cuyamaca Mountains and surrounded by the Cleveland National Forest. Home to 14,000 residents, Alpine has a rural feel with horse ranches and small farms along with open chaparral hillsides and canyons – perfect if you're looking to escape the bustling city!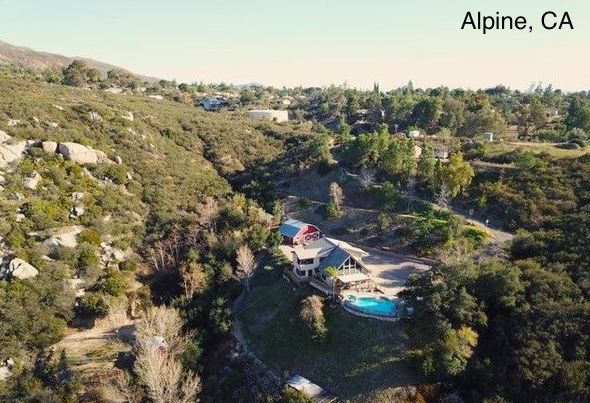 As your go-to full-service moving company operating throughout San Diego, San Francisco and Orange County, our qualified team does it all, from comprehensive moves to packing and storage. We are equally skilled in office moves as we are in home or apartment moves. Don't hesitate to call us when you want to partner with professionals who have the experience and skills you need.
We take our jobs seriously at Best Fit Movers, striving for your 100 percent satisfaction when it comes to your move in Alpine.
What We Do: Alpine
As your premier moving company in Alpine, we are dedicated to serving the relocation needs of both residents and companies. It's our job to handle any size or type of move you may need. No challenge is too large or small, from moving your entire office to relocating from one home to the next.
Here are our main services offered in Alpine:
Residential Moving
Local moves
Long-distance moves
Interstate moves
Apartment moves
Senior moves
Military moves
Commercial Moving
Corporate relocations
Employee relocations
Office moves
Storage
Packing
We do everything we can to make your move less stressful, so whether you're moving across town or across the state, we can get it done.
Why Move to Alpine
Alpine, a name suggested by a resident in the 1880s that said the environment reminded her of her native country of Switzerland, is rural and community-oriented. The summers have a warm, Mediterranean climate and the winters are cool and mild. It's the perfect place to move if you want to be surrounded by nature but not too far from the amenities a city like San Diego has to offer.
When you're ready to make a move to Alpine, call on our experienced professional local movers in the San Diego area, where our dedicated full-time movers are efficient and experienced experts. You will be happy to know we boast no-hassle pricing with zero hidden charges or fees, resulting in an honest, smooth and efficient move.
Contact Best Fit Movers
To schedule your Alpine move with Best Fit Movers, contact us at 858-503-0003. Let us provide you with a free quote to help you plan.