Are you planning a move to or from the beautiful locale of Alpine, CA? Allow Alpine Movers, your reliable moving solution, to assist with all your relocation needs. We are the preferred choice for both local and long-distance moves in San Diego and surrounding areas.
We stand out as an exceptional mover because we aim to solve problems often caused by unreliable movers. Whether it's packing, hauling equipment, or handling antiques delicately – you can trust us to perform every task upholding high standards.
At Alpine Movers, our mission is changing perceptions about moving services one job at a time. Our team comprises dedicated full-time professionals who are not only efficient but also friendly and well-mannered.
We cater comprehensively to residential and commercial relocations in Alpine area without any hidden fees or charges. Don't let stress overtake you; leave the heavy lifting to us at Alpine Movers.
Alpine Movers: Your Key to a Stress-Free Move in California
Experience a stress-free move in California with Alpine Movers. Learn about our top-notch, affordable services for residential and commercial moves.
Comprehensive Moving Services
The first step towards ensuring a smooth move is having comprehensive services at hand. Whether you're planning on moving locally within Alpine California or preparing for long distance moves across state lines, we've got the solutions tailored just for you.
We understand that every item in your home carries value – both monetary and sentimental. That's why our professional packing service ensures safe transport of all belongings from fragile glassware to bulky furniture pieces with utmost care and precision.
If commercial relocation is what brings you here today then worry not. Our expertise extends beyond residential relocations; handling office equipment and other business-related assets are part of our daily operations too.
Striving For Customer Satisfaction
Your satisfaction lies at the heart of everything we do as movers alpine ca residents trust most often. From start till finish i.e., from when contact Alpine movers until each box reaches its new location safely – open communication remains integral throughout the journey.
In addition to providing top-notch services, affordability also plays a crucial role in achieving 100% customer satisfaction which is why we offer competitive pricing without any hidden charges or fees so everyone regardless of budget constraints could afford us.
Beyond being affordable & reliable local movers, knowing Northern California's geography inside out allows us plan efficient routes thereby saving valuable time during transit periods making us the movers alpine folks recommend highly.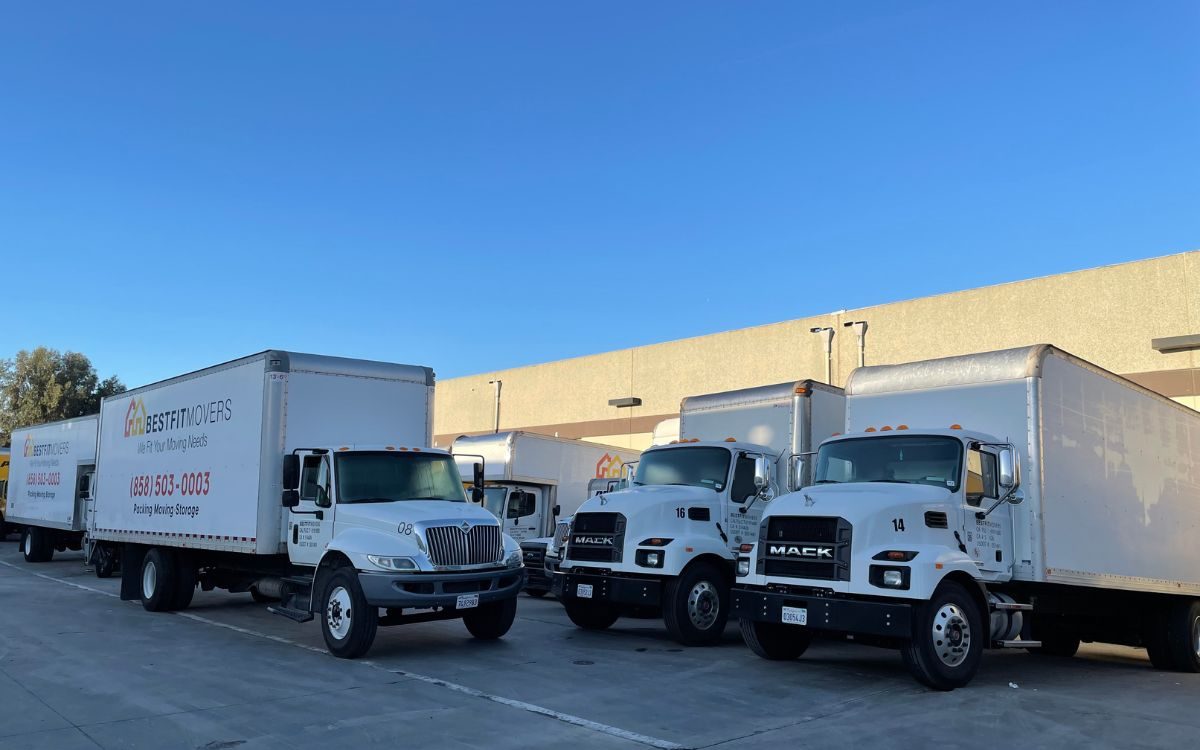 Exceptional Moving Services in Alpine
In the world of relocation, services can vary from local move to cross country shifting. The opportunity to choose a reliable and affordable moving company is significant at this moment.
You might think that all movers are similar but we, Best Fit Movers – your trusted alpine movers contact for any type of relocations – take pride in our unique approach towards ensuring customer satisfaction with zero hidden charges or fees.
For instance, Best Fit Movers, the locally owned moving company I represent offers comprehensive solutions (on top of providing top-notch moving services — one among many popular service providers).
Residential Moving Services
The need for professional residential movers has skyrocketed recently due to various reasons such as job transfers or lifestyle changes. As someone who's been part of numerous successful moves since 2011, it's simply mind-boggling how each move presents its own set challenges and opportunities.
Packing & Unpacking: We understand every item holds sentimental value which demands careful handling during the packing/unpacking process. Our team ensures safe transport while maintaining efficiency throughout the entire procedure. And yes, AI plays an important role here by helping us streamline workflow, hence increasing productivity levels exponentially.
Loading & Unloading: Moving heavy furniture requires strength along with expertise so they don't get damaged in transit. That's where a skilled workforce comes into play, making sure everything is loaded and unloaded without causing harm to belongings or the property involved. With us on board, rest assured knowing you're in good hands always.
Commercial Moving Services
Savvy business owners like yourself realize the importance of hiring an experienced commercial mover when planning an office shift, whether within city limits, beyond state borders, or even internationally. We offer an end-to-end solution catering to diverse corporate needs, ranging from small startups to large enterprises requiring extensive logistical coordination.
Fully Licensed: We're a fully licensed moving company located in the San Diego area, offering seamless interstate moves across Northern Colorado and other regions of the United States at reasonable prices.
Why Move To The Beautiful Locale Of Alpine?
You might be wondering why you should consider moving to the picturesque town of Alpine, California. This idyllic community is nestled in the foothills of San Diego County and offers a unique blend of rural tranquility with convenient access to city amenities.
Reasons To Consider A Move To Alpine
The first thing that strikes anyone about this area is its natural beauty. Imagine living amidst open chaparral hillsides, horse ranches, small farms, and canyons – all while being just 30 minutes away from downtown San Diego. It's like having your own personal retreat without sacrificing urban comforts.
Beyond these visual treats, though, lies an equally appealing climate: warm Mediterranean weather perfect for outdoor activities throughout the year. Whether it's hiking on nearby trails or simply enjoying stunning views right from your backyard – life here promises plenty of opportunities for recreation.
Affordability too plays a key role when considering any relocation decision. Affordable homes in Alpine, California provide a great value proposition for those seeking to maximize their investment potential. Rental properties offer similar value propositions, providing ample space along with privacy, which isn't always easy to find within crowded cities.
The local schools have excellent ratings, making it ideal for families seeking quality education for their children outside congested city districts. If healthcare facilities concern you, then worry not because one of the top hospitals in San Diego County is only a short drive from most homes in Alpine, ensuring peace of mind during emergencies.
A Community That Cares
Relocating to a new place can be intimidating, especially if you don't have any acquaintances yet; however, inhabitants typically describe the locals as affable neighbors who look out for one another and form an intense feeling of fellowship throughout this appealing town.
Active neighborhood watch programs attest to the safety and camaraderie among locals – everyone knows your name. When it comes to events, whether it's summer concerts at Summers Past Farms or Christmas light displays during the winter holidays, there's always something happening around town, keeping spirits high.
So if you've been contemplating relocating somewhere peaceful and vibrant, perhaps it's time to contact our professional packing team. We are the best fit movers to facilitate your move smoothly and stress-free. Remember, we're a fully licensed moving company located in Santa Ana, ready to assist with both local and interstate moves to ensure the safe transport of your belongings to their destination.
Hassle-Free Moves with Best Fit Movers
A properly planned and executed approach is essential for a successful relocation. Our team at Best Fit Movers, your trusted Alpine movers, is committed to ensuring an efficient relocation process that saves you time and stress.
In essence, our friendly moving experts bring their years of experience into play in providing top-notch moving services at affordable prices for both local moves or long-distance relocations.
How We Ensure a Smooth Relocation Process?
Moving involves more than packing boxes; it requires careful planning down to the smallest detail. As reliable local movers based in Santa Ana, California, we begin by conducting a comprehensive assessment of your items, which aids us in determining what equipment will be necessary for safe transport during moving day.
We offer professional packing service that ensures all items are correctly packed, reducing chances of damage during transit, whether they're headed to northern Colorado or across the country.
We handle everything from interstate moves within state borders to even cross-country journeys to Alpine, CA, and other states.
No hidden charges or fees are included in our pricing structure – transparency is key when it comes to costings, hence no unpleasant surprises come payment after the completion of the task at hand.
In short, these factors combined make us a fully licensed company located capable of handling any size complexity involved in the task without compromising quality and efficiency.
For those interested in learning more specifics regarding how exactly we go above and beyond to ensure satisfaction throughout the entire journey, from beginning to end, feel free to reach out directly and contact Alpine Movers via email or phone number provided on our website. Speak to one of our representatives who would be glad to assist you further in helping make an informed decision.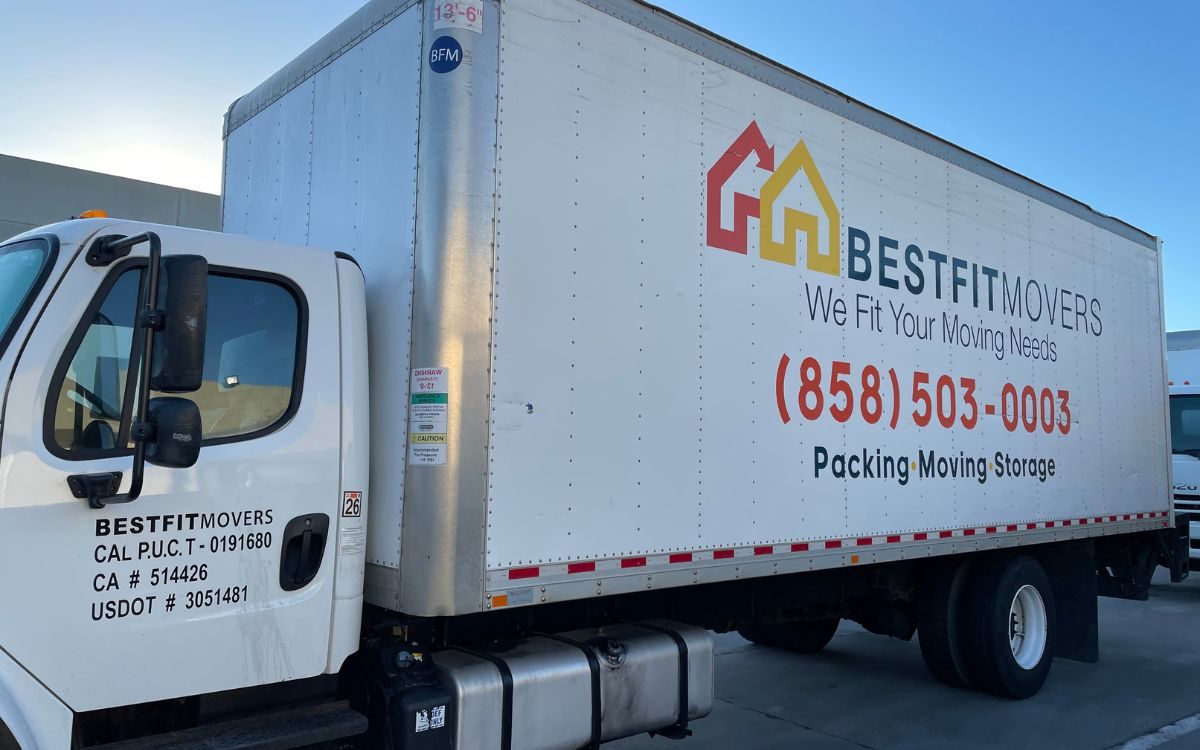 Contact Best Fit Movers Today
Alpine Movers: Your Key to a Stress-Free Move in California. Experience a stress-free move in California with Alpine Movers. Learn about our top-notch, affordable services for residential and commercial moves. Alpine movers are your ultimate solution for a stress-free move in California. With Best Fit Movers, you get comprehensive moving services that cater to both residential and commercial needs.
Their commitment to customer satisfaction is unwavering, ensuring every relocation challenge is met with professionalism and efficiency. Satisfied customers vouch for their high-quality service and reasonable pricing – they truly make the difference! Plus, who wouldn't want to move to Alpine? It's a beautiful locale offering the perfect blend of nature meets urban life.
If you're looking to make Alpine your new home or business, Best Fit Movers are here to ensure a seamless transition with no hidden fees. Let Best Fit Movers handle all the logistics so you can focus on settling into your new space without any worries or hassles. They ensure smooth transitions with no hidden charges – just straightforward excellent service!