Are you looking for San Diego movers?
Conveniently located between the Pacific Ocean and the Anza-Borrego Desert, Ramona is an ideal place for folks who desire a quiet respite every day and options when it's time to play. It is home to 21,000 and has a suburban feel with a variety of parks and top-notch public schools. It's a must-visit destination with events, award-winning wineries, lodging, eateries and more!
From comprehensive residential and commercial moves to packing and storage, Best Fit Movers is your trusted full-service moving company operating throughout San Diego, San Francisco and Orange County. We handle many moves in and around Ramona on a regular basis, so you can trust we know what we're doing.
No move in Ramona is too large or too small. That's why we offer no-hassle pricing with zero hidden charges or fees, giving our customers an honest, smooth and efficient move. We even provide free furniture pads to make sure your belongings are taken care of like they're our own.
Moving Services in Ramona
Our main job is to reduce your stress on moving day. We do that by handling all logistics, as well as packing, transporting and storing your belongings. Give us a chance to prove ourselves, with our low pricing and friendly workers.
We are your community's trusted moving company in Ramona, offering these services:
Residential Moving
Local moves
Interstate moves
Apartment moves
Senior moves
Commercial Moving
Employee relocations
Office moves
Best Moving Company Reviews Ramona CA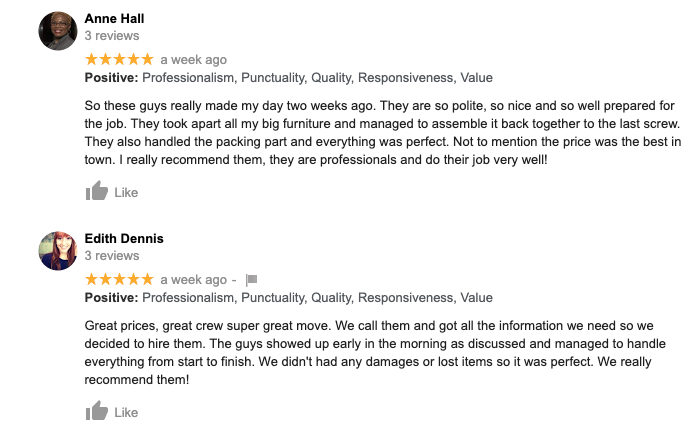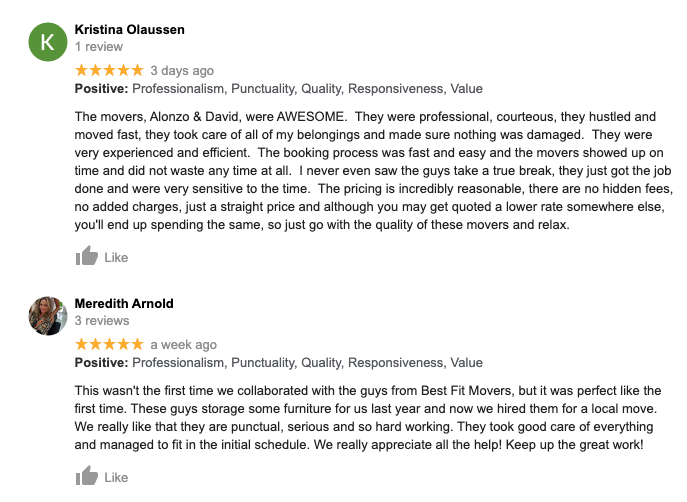 The Valley of The Sun
Known as "The Valley of The Sun" in San Diego County, Ramona lies along the foothills of the noteworthy Cuyamaca Mountains, giving way to warm summers and comfortably mild winters. It's also emerged as one of California Wine Country's more popular regions since more and more winemakers choose this region to establish themselves. Vineyards, paired with fine restaurants, welcoming cafes and agricultural farms offering the best fresh fruit, vegetables and same-day harvested eggs, make Ramona a desired gem in San Diego County.
When you're ready to make a move to Ramona, reach out to our experienced local movers in the San Diego area. You can depend on our dedicated full-time movers to handle your Ramona move with efficiency and tact.
Give Us Best Fit Movers to Schedule Your Move
Ready to schedule your Ramona move with Best Fit Movers? Please contact us so we can give you a free quote today.