Could one phone call to our Los Angeles movers put your next business plan in motion?
Possibly, if that plan involves relocation. As it turns out, many of today's top business strategies fit perfectly with the idea of transplanting your organization in a new area.
A massive area like Los Angeles has all the makings of a business paradise. High population, high earners, diversity, innovation, and tourism all combine to create a hotbed of potential that can help elevate any organization.
If you're planning to make any of the following professional moves, make the choice to contact our Los Angeles movers. We can help you move your business quickly, easily, and safely, so you can start reaping the benefits and the returns.
Pursue These Business Plans with Los Angeles Movers
Every business owner wants their organization to succeed – but what's the best way to reach this goal? A better question may be, where's the best place to pursue that goal?
By calling our Los Angeles movers, you can move to this amazing hub of professional potential even if you're coming from far away. You can also make a local move within Los Angeles, to place your organization in a more business-friendly district or affluent neighborhood.
If you're thinking about pursuing any of these business strategies, our Los Angeles movers will help you get set up in the perfect environment to facilitate your success.
1 – Expand Your Product Line
Moving to Los Angeles can be a strategic step towards expanding your product line and achieving remarkable growth. As a bustling hub of innovation, entertainment, and diverse markets, Los Angeles offers a dynamic business ecosystem ripe with opportunities.
The city's vibrant culture and trendsetting industries provide a fertile ground for the product
development process, which includes:
Drafting and design
Testing and prototyping
Improvement and launching
From fashion and entertainment to technology and wellness, Los Angeles houses a diverse customer base eager to embrace fresh offerings.
Additionally, the city's proximity to influential industry leaders, access to top talent, and a supportive entrepreneurial network create an environment conducive to collaboration and business expansion.
Relocating with the help of our Los Angeles movers can position your company at the forefront of innovation and open doors to new customers, partnerships, and success.
2 – Scale Up
While business growth is the goal of all plans on our list, it's important to note that scaling and growth are different.
Growth simply implies increasing engagement, sales, revenue, and profits. Scaling implies doing this without adding on additional costs, work, or losses. Or in other words, it means getting the greatest amount of growth with the least amount of resources expended.
For this type of goal, you want processes and workflows that generate more potential returns without generating as great of a workload.
Moving to Los Angeles puts you in an epicenter of economic potential, allowing every ad, campaign, promotion, and initiative you put forth to reach nearly 13 million people! This greatly increases your probability of success as a new or seasoned business.
3 – Evolve Your Brand
For newer companies, their brand is in a pivotal growth stage. But even companies with decades in business can benefit from brand evolution.
Evolving and developing your brand is essential for staying relevant and competitive in today's ever-changing business landscape. By continuously adapting and refining your brand, you can attract new customers, strengthen customer loyalty, and drive business growth.
Moving to Los Angeles can provide significant benefits in this regard. The city is renowned for its trendsetting industries, cutting-edge creativity, and diverse consumer base. Los Angeles offers a unique platform for brand experimentation, innovation, and exposure. You may be the company that:
Engages customers with revolutionary service models
Breaks new ground in promoting ESG initiatives
Empowers customers and employees alike through DEI efforts
By immersing your brand in this dynamic environment, you can tap into the city's influential networks, collaborate with industry leaders, and gain valuable insights that can propel your brand's evolution and development to new heights.
4 – Reimagine Your Entire Organization
Reimagining your company goes beyond a mere rebranding exercise; it involves a comprehensive transformation that encompasses your brand identity, values, products, and customer experience.
By reimagining your company, you can ignite a powerful shift that resonates with evolving consumer preferences and market trends. Los Angeles serves as an ideal setting for such transformative endeavors. With its reputation as a hub of creativity and innovation, the city fosters an atmosphere of experimentation and forward-thinking.
Its diverse industries, trendsetting culture, and influential thought leaders provide an immersive environment for pushing boundaries and exploring new possibilities. Relocating to Los Angeles can infuse your company with fresh perspectives, inspire groundbreaking ideas, and position your reimaged brand at the forefront of innovation.
If you imagine relocating as a complex, slow, or expensive process, think again. Our Los Angeles movers are trained, experienced, and insured to move your operation swiftly and safely so you can get set up and open for business. Reach out today for a free moving quote.
5 – Grow Your Staff
Los Angeles is an exceptional location to expand your staff, boasting a rich talent pool and expertise in various fields. The area attracts highly skilled professionals, especially in sectors like:
IT
Software Development
Cybersecurity
Telecommunications
Entertainment
Fashion
Art and Design
The region serves as a magnet for experienced professionals seeking career opportunities in a vibrant and dynamic environment. It also produces a steady stream of talented graduates, equipping businesses with a never-ending pool of fresh young talent.
By expanding your staff in Los Angeles, you can foster a thriving workforce that can drive your business to new heights. Who knows what amazing team members you'll meet here?
On one important side note – no matter how talented and dedicated your staff is, never ask them to pack your items or load them. Our skilled Los Angeles movers have the training, experience, and insurance for these specific tasks.
6 – Find New Partners
While we can be your relocation expert, what about the new business partners you could meet after you're all settled in at your Los Angeles office?
Moving to Los Angeles can be a game-changer for connecting with new business partners. The city's bustling entrepreneurial culture and diverse industries create a fertile ground for forging valuable partnerships.
Los Angeles attracts a wide range of industry leaders, innovative minds, and ingenious startups. By relocating to this dynamic hub, you open doors to networking events, industry conferences, and collaborative spaces where you can meet potential partners. Los Angeles serves as a melting pot of ideas and opportunities, enabling you to expand your network, gain industry insights, and establish strategic alliances that can propel your business forward.
Embrace the vibrant business community of Los Angeles and unlock the potential for exciting collaborations and growth.
7 – Sell Your Business
Business strategies are often a long-term game, so it makes sense to plan far ahead if you want to sell your business within a decade or two.
All the perks we've mentioned on this list will add value to your organization, helping it fetch a higher price. When people see a promising Los Angeles business for sale, they will take notice. The high population and competitive business environment can often drive bids up in this area.
You'll also find a lot of help with preparing for a sale in a business-focused area like this, such as:
Assessors and estimators to determine the true value
Accounting and financial specialists to help you prepare
Business legal experts who can facilitate contract negotiations
Because of the abundance of innovation and money-making opportunities in this area, buyers with a lot to offer are constantly searching the market. When they see a great business for sale in Los Angeles, they won't hesitate to reach out.
8 – Complete a Merger
A business merger is unique from a sale, as it sees both companies come together to combine their ideas and efforts as one. In this regard, it's a bigger change than establishing a partnership, as professionals come together to work under one entity with a refined collective purpose.
While it may not provide the big initial payoff of a Los Angeles business sale, it can set yourself up for amazing new possibilities, no matter the size of your company.
Even more so than a business sale in Los Angeles, mergers can provide organizations with:
Better access to financial resources and stability
Talents with more expertise, education, and experience
Economies of scale to support startups and SMBs
A stronger market position and market share
Greater diversity in product line, portfolio, and revenue streams
Operational synergy to streamline processes and workflows
When two great companies come together, the whole can be far superior to the sum of its parts. The way great minds, product models, and business structures merge can create an amazing operation that generates value and transforms lives.
We may not merge with your company, but when it comes to your relocation process, we'll value your time and equipment like it was our own. No matter your company's size, we'll provide all the packing, loading, and storage you need – contact us today.
9 – Discover Your Niche
Many companies are fine working with partners, but prefer to stay their own entity for the time being. This is because for a lot of promising organizations, they're still finding their niche.
Finding a foothold in your field or discovering your differentiating factors is key for long-term success. Companies that standout and embrace their uniqueness turn said qualities into sustainable competitive advantage.
Los Angeles is highly valuable for this purpose. The focus on fashion, glamor, image, character, and individuality encourages companies to make themselves distinct from their competitors.
Given that some businesses pursue success by imitation, finding success via differentiation is a breath of fresh air and arguably a better long-term strategy. A company like this can excel even in the face of changing trends and stiff competition.
10 – Lead Your Industry
Perhaps the highest goal of any professional is to become a leader in their field. It's one thing to serve customers and consistently exceed expectations. But when you can become an influencer who inspires others, it's an honor that few experience.
Being an industry leader entails setting the benchmark for excellence, innovation, and influence within a specific field. Los Angeles sets the stage for you to reach this level, as all the perks of the location can compound.
Between the risks you take, the changes you make, the people you hire, and the partnerships you maintain, you can quickly evolve your company to a standard that makes others take notice.
By immersing your company in this thriving environment, you can tap into the latest trends, forge connections with industry giants, and gain exposure to a diverse and discerning consumer base. Moving to Los Angeles can position your business as an industry leader, propelling your brand to new heights of success and recognition.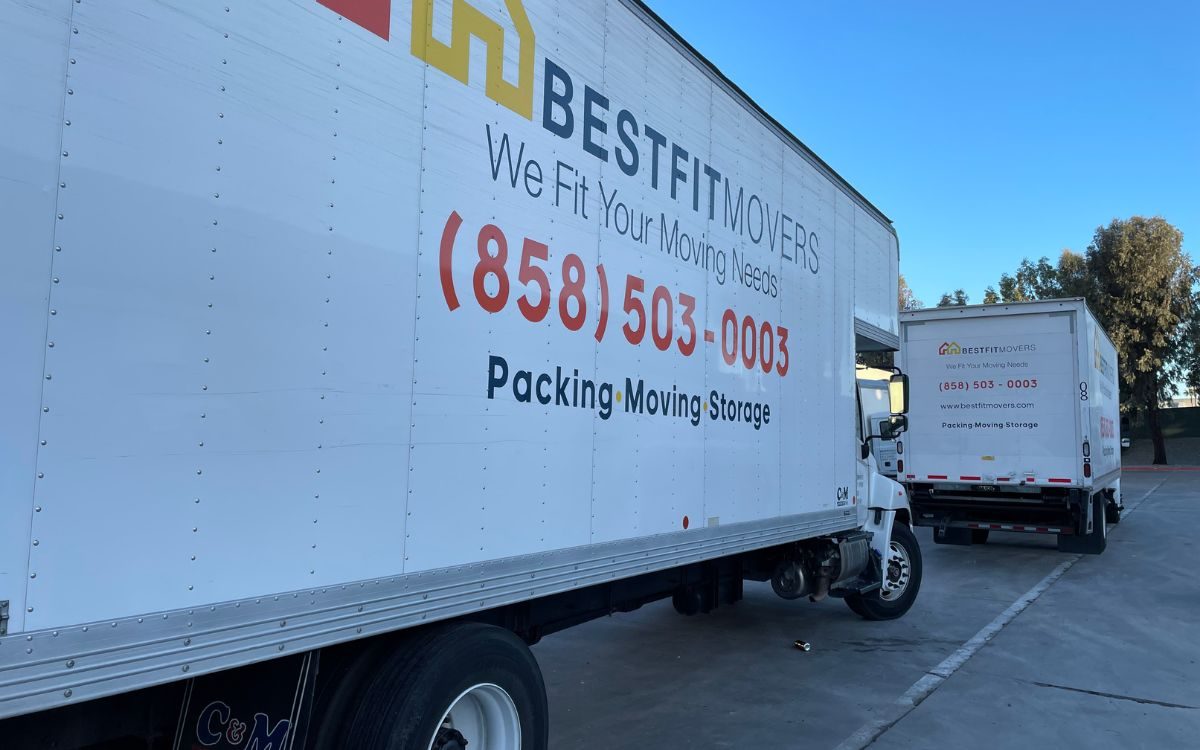 Trust Our Los Angeles Movers to Support Your Business
There are many advantages to moving your business to Los Angeles, especially if you handle the task with a professional relocation team.
You can grow your business in multiple ways, develop your professional identity, expand your network, make more money, and find new opportunities. There are plenty of reasons to make this move, and plenty of reasons to choose us as your moving company.
From offices to warehouses, we can move all types of commercial facilities. We'll provide packing with professional packing services, plus loading, storage, and transport. We'll even help you get set up in your new location, so you can get to work fast.
Call Our Los Angeles Movers Today!
Embrace the boundless possibilities that await by moving to Los Angeles. With its vibrant ecosystem, diverse markets, and access to influential networks, LA is your gateway to business growth and success.
Whether it's expanding your brand, forging strategic partnerships, or unlocking new opportunities, make your mark in the City of Angels and soar to new heights. Elevate your business strategies, embrace innovation, and thrive in the heart of a dynamic and welcoming business landscape. Start your journey to success in Los Angeles today!
Our Los Angeles moving team brings the expertise that professionals appreciate. Reach out to us today to relocate and put your next business plan into action – we'll start you with a free quote.