Local Moving in Orange County
We are local Orange County movers, locally owned and operated. We specialize in moving services that help individuals, families and businesses in relocating all of their belongings from one place to another within Orange County. We provide a convenient and efficient moving experience because we are professional movers who have been trained to pack, load, move, and unload your stuff.
Since our team works and lives in Orange County, we understand this community. We have experience and are experts in navigation local areas and we are knowledgeable of community-specific regulations. By hiring local movers, customers can expect more personalized and stress-free moving experience, tailored to specific needs and constraints of short-distance relocations.
Serving All of Orange County
Office Address
3731 W Warner Ave
Santa Ana, CA 92704
Orange County Local Moving Services
We specialize in relocating your belongings within a local distance. Our local distance radius is typically within a radius of 100  miles. We offer many services to make the moving process much easier and stress-free.
Here are the services we offer for our local movers in Orange County:
Packing & Unpacking
Our Orange County movers offer professional packing services, ensuring that all items, from fragile to bulky, are securely packed for transport. We also provide unpacking services at the new location.
Loading & Unloading
We will carefully load belongings onto the moving truck and unload them upon arrival at the new destination.
Transportation
As local mover we have the necessary vehicles and equipment to safely transport items to the new location, regardless of size or quantity.
Storage Solutions
If needed, our moving company offers short-term storage options for items that are not immediately needed or if there is a gap between move-out and move-in dates.
Disassembly & Reassembly
Our movers assist with disassembly and reassembly of furniture and other large items, making the moving process more streamlined.
Locally Owned & Operated
We are extremely flexible and can provide personalized services compared to many of our counterparts. We are extremely familiar with the local area, which helps in efficiently navigating routes and handling any area-specific challenges such as parking restrictions or building access issues. By using our expertise, combined with our wide range of services tailored to local moves, it makes our Orange County movers the preferred choice for relocating within your region.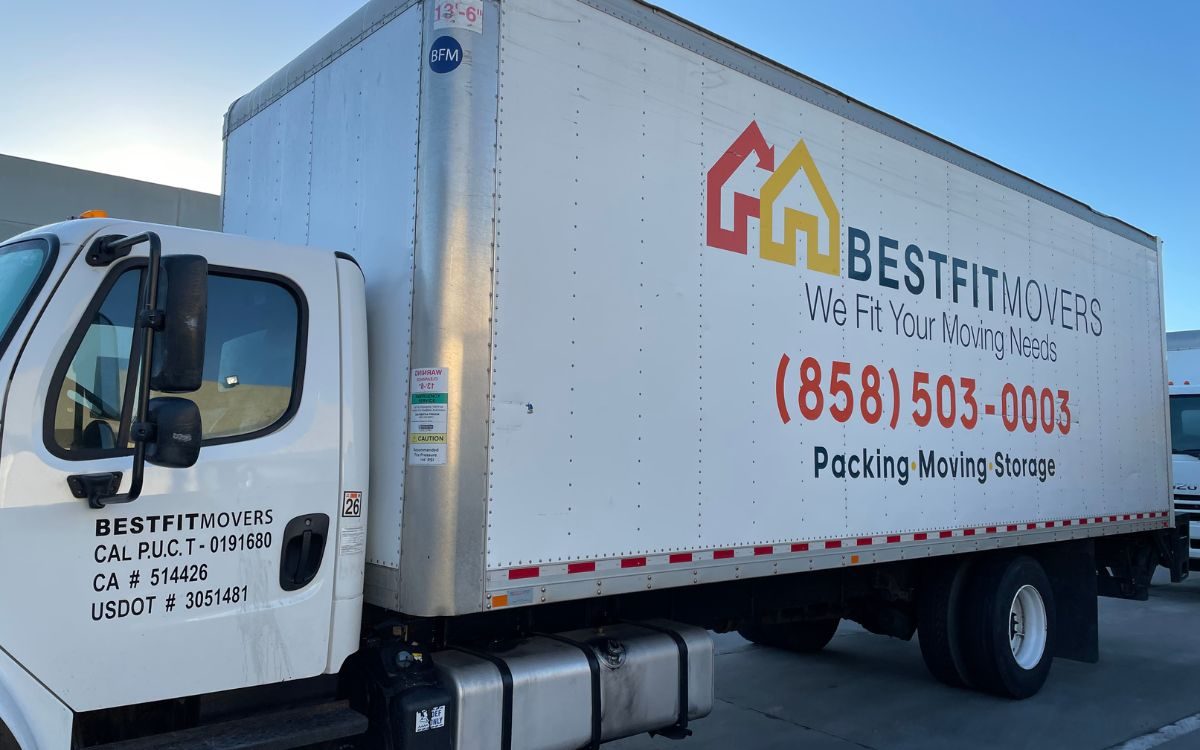 Choosing Best Fit Movers for Your Orange County Local Move
It is important that you choose Best Fit Movers for your local Orange County move. Our moving services can offer several potential advantages, depending on the specific needs and preferences of the customer. One of the main reasons you should choose us is because we have a commitment to providing customized moving solutions.
Our services are tailored to meet the unique requirements of each client, whether it's a small residential move or a large commercial relocation. Our personalized approach ensures that every aspect of the move, from packing and loading to transportation and unloading are handled according to the client's specific needs.
Here at Best Fit Movers, we have professional and experienced staff. We only employ movers who are willing to be well-trained, and have experience and commitment to customer service – which greatly enhances the moving experience. Our experienced movers are adepts at handling various types of items, ensuring that everything from delicate glassware to bulky furniture is transported safely and efficiently.
If you are looking for a company that offers a range of comprehensive services including packing, storage solutions and special handling of valuable items then contact Best Fit Movers! Our level of service combined with a reputation for reliability and customer satisfaction makes us a preferred choice for those seeking a stress-free and efficient moving experience.
Contact Best Fit Movers for Your Orange County Move
Ready to Make Your Move Stress-Free? Choose Best Fit Movers Today!
Are you planning a local move and looking for a reliable, efficient moving service? Look no further! Best Fit Movers is here to provide you with a seamless and hassle-free moving experience. Our team of professional and experienced movers understands the challenges of relocating. That's why we offer personalized moving solutions tailored to your specific needs.
🚚 Why Choose Us for Your Local Move?
Customized Moving Plans: We know that every move is unique. Our team works closely with you to create a moving plan that fits your schedule, budget, and specific requirements.
Expert Handling:

Your belongings are safe with us. Our skilled movers are trained to handle all types of items, ensuring they are securely packed, transported, and delivered to your new home.

Comprehensive Services: From packing and loading to unloading and unpacking, we've got you covered. We also offer additional services like storage solutions and special care for fragile items.
🌟 Your Satisfaction, Our Priority
We are committed to making your local move as smooth and stress-free as possible. Our dedication to customer satisfaction means you can expect top-notch service every step of the way.
📞 Get Started with Best Fit Movers
Don't let the stress of moving overwhelm you. Contact Best Fit Movers today for a free quote and see how we can make your next local move your best move. Call us at or visit our website to learn more and schedule your move.
Best Fit Movers – Moving Made Easy!