Are you looking for Orange County apartment movers to pack up your space and help you relocate?
For many people, their compact dwelling holds plenty of belongings. Add in the tight dimensions and abundance of neighbors in close quarters, and the result is a situation where moving can be a challenge.
Bringing in the experts is a sure way to take the stress out of this situation. Whether it's a small ground-level unit, a high-rise compound, or a college dormitory, professional help can make an apartment move much easier.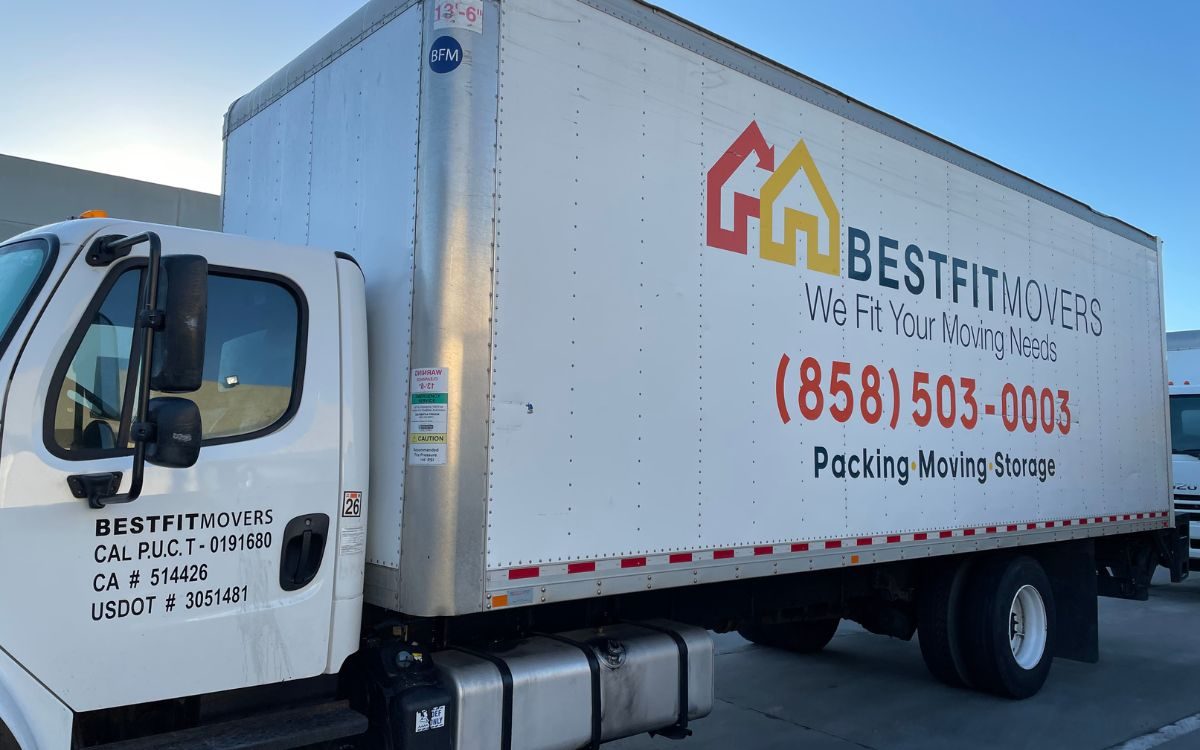 Top Reasons Professional Apartment Movers Are Helpful
Whether a person is moving to an apartment or out of one, there are plenty of perks to getting professional moving assistance in this environment. Here are some of the main reasons to call the pros.
Show Courtesy Toward Your Neighbors
The apartment setup provides you with plenty of nearby neighbors. This is handy if you need a favor, a watchful eye while you're gone, or even just some company. But what happens when you move?
You don't want your first impression to be disruptive. Even if you're leaving the area behind, no one wants to be that person whose belongings are cluttering the stairwell or jamming up the elevator. It's never good to be causing a ton of noise or leaving a mess behind you.
The strategic approach of moving experts could be thought of as a token of consideration to those around you. Given that pro movers know how to get things moved in an orderly and efficient manner, you'll create as little congestion, noise, and mess as possible when moving to or from your Orange County apartment. 
Avoid Having to Ask Neighbors for Help
Continuing on with the theme of being a courteous neighbor, it's important to know that there are some favors you can ask for and others you should think twice about.
While it's fine to borrow a cup of sugar or have someone pick up your packages while you're not home, some people are unsure about asking others to help them with the tall task of moving even if they've known them for a while.
It's a lot of work to carry heavy boxes and furniture. Moving items without professional training can result in damage to these belongings. Not only that, but a person who is doing so without proper training risks injury to themselves.
Rather than having your last impression on a person be that you requested they take on a grueling and challenging job, let the professionals handle it so you can bid goodbye to your neighbors the right way.
Easier to Move Bulkier and Heavier Items
Those who move into apartments often do so because they don't require a ton of room. But this doesn't mean they don't accumulate some large and heavy belongings in their space. Even in a setting like a cozy studio apartment, people may find they gain a lot of cargo over the months and years. Getting it in is sometimes the easy part – but getting it out can present problems. 
Similar problems are present if you're downsizing, and trying to move furniture from a house into an apartment. This can be a challenge unless a person has the skills and equipment to move bulky and heavy items easily. Orange County apartment moving experts bring help in the form of:
Multiple team members to share the load

 

Proper lifting technique that protects people and property
Dollies and hand carts with straps for secure handling
One of the main fears that people have when it comes to moving at an apartment or dorm is the thought of damaging their belongings. Tight walkways and stairs that weren't exactly meant for moving cargo could pose risks if the average person is doing the moving.
But for professionals who have years of experience handling property, especially in these environments, it's easy to get even the biggest and bulkiest belongings safely to their destination.
Protect the Area and Get Your Deposit Back
Moving can get messy, and it's easy for accidents to happen – especially if you move on your own. It's important to remember that it's not just the belongings you own that could get damaged. The rooms you rent and the amenities of the facility could also be impacted.
Landlords often have strict rules about the condition of property after a moveout. It's common for pictures to be taken before, and unless the unit is left in the same state upon a tenant's exit, they could be unable to get their deposit back. Even worse, this could result in charges for the damages.
Expert movers know how to protect surfaces like floors, walls, railings, and other spots that can typically be scraped during apartment moves. By putting down floor runners, blankets, and padding, they can easily maneuver challenging items without damaging the facility.
Easy for Local and Long-Distance Moves
There are some instances where you'll be moving out of your apartment, but not leaving the complex. Maybe utility issues require you to switch units – or maybe you prefer a unit that's on the ground floor, or one with a balcony, or one near your favorite amenities on the property.
If handled strategically, the inner-facility move can be done in no time. Moving experts can study how rooms are laid out, and transfer property in such an order that it's easy to set up the new space while belongings are being moved into it. 
But what about a long-distance move? Some people may be ready to set out to other parts of Orange County or even beyond. Whether you're moving your belongings into a different apartment complex or a new house, the right moving crew helps you get everything loaded up so you can set off with excitement toward this new chapter in life.
Best Fit Movers – The Best Fit for an Orange County Apartment Move
There are many benefits to hiring experts for your Orange County apartment move. You could take the stress off yourself, show courtesy to your neighbors, and protect your property as well as the facility's. No matter where you're heading, Best Fit Movers is the best choice to get you there.
We're expert apartment movers in Orange County. We're available 7 days a week to work around your schedule and the traffic at your facility. We also offer FREE moving quotes, so reach out today – we'll be happy to show you why we're the best apartment moving specialist around.