Home to 1.4 million people, San Diego is one of the West Coast's most popular destinations. From families and couples to singles and young professionals, people from all walks of life move to San Diego every year. There are plenty of open green spaces, many tight-knit communities, lots of recreational opportunities, and a variety of beautiful beaches.
But the question is: can you afford to move to San Diego? If so, how much money do you need to comfortably live in this Pacific Coast city? Let's dive right in.
According to NerdWallet, the median salary in San Diego is $63,739, with the average salary being up to $75,000. It's the 13th most expensive city in the nation out of 304 cities. Here are some more quick price stats:
Median two-bedroom apartment rent: $2,874
Median home price: $947,111
Gas: $4.88 per gallon
Bread: $4.04
Dozen eggs: $3.53
Gallon of milk: $2.56
12-inch Pizza Hut pizza: $12.37
McDonald's Quarter-Pounder with cheese: $5.85
Movie ticket: $15.67
Yoga class: $23.59
6-pack Heineken beer: $10.01
These data points provide a brief glimpse of how the area will impact your bank account. But if you're searching for a more detailed look at specific categories, we've outlined those below.
A Look at the Costs of Life in San Diego
What are you most concerned about when you move to a major city like San Diego? Is it the price of renting a nice place for you and your family? How about budgeting in all those healthy meals, or keeping up with the cost of getting around this bustling city? Here are a few of the major budget areas you will need to consider as a new resident.
Mortgage/Rent
You shouldn't be spending more than 25 percent of your gross monthly salary on rent. So if your income is $4,000 a month ($48K/year), your monthly rent should be no higher than $1,000. But in San Diego, the average rent has increased in recent years, and this trend may continue – so it's wise to keep that in mind when searching for housing using the median prices we listed above.
Home prices in San Diego County have also been impacted by activity in the banking industry. While prices have gone up due to inflation, 30-year fixed mortgage rates are down. This could continue to fluctuate, but it does create a unique situation where homebuying in the area could be more lucrative if you make your move at the right time.
Utilities
What about the utilities at your San Diego residence? In San Diego, services such as electricity, water, trash removal, gas, cable, and internet have increased over the last year, with some experts saying that number will continue to go up. The average cost of essential utilities totals just over $220 for energy utilities and just over $183 for telecommunications utilities.
How much you spend on utilities will vary with lifestyle and location. Those who live in urban areas will spend more on utilities than people in rural areas. You can also cut down on costs with energy-smart bulbs for your lights, bundling internet/phone service, and using smart thermostats for your AC setup.
Transportation
Don't forget to factor in transportation costs. San Diego has a great public transit system, with monthly transportation costs varying with your travel frequency, distance covered, time of travel, and mode of transportation. Using the public transit system will cost you between $75 and $165 per month. If you take a private car instead, you will spend between $150 and $400 depending on the distance traveled.
Some individuals may qualify for discounts on fares, including:
Seniors age 65 and over
Youths age 6-18
Individuals on Medicare
Individuals with disabilities under 49 USC 5307(d)(1)(D) and 49 CFR Part 609
In most cases, a monthly pass is much more affordable if you use public transit on a regular basis. If you are going to drive your own vehicle, try to plan your trips to get as much done as possible while you're out. The average commuting time here is 26 minutes, with San Diego residents actually spending less time in transit than the state average.
Food
On average, a single person living in San Diego will spend just over $600 monthly on food. Those who cook for themselves can potentially keep this cost down, while people who enjoy eating out will have to pay up more. A basic fast food meal will cost around $10, a 16-ounce beer in a pub will be just under $8, and a nice dinner for two will top $70. You can cut down on food costs by eating out less often, buying generic brands of food, and looking up recipe options designed for budgets.
Taxes
The State of California is notorious for high taxes. The sales tax rate for San Diego is currently at 7.75%, combining city sales tax and state-county taxes. San Diego's property tax rate sits at 1.21% and was recently raised. But these aren't the only tax obligations in the area. Commercial organizations in San Diego are also required to pay a business tax, as are self-employed individuals and independent contractors. Work with a qualified tax expert to discuss deductions and savings tips for your specific situation.
Healthcare
The cost of healthcare in San Diego is higher than the national average, totaling around $118 to see a doctor, $116 to see a dentist, and $123 to see an optometrist. Having insurance is highly valuable in this environment. The outdoorsy state of San Diego can help keep some healthcare costs down, however, as the area is very walkable and facilitates health improvements by encouraging an active lifestyle.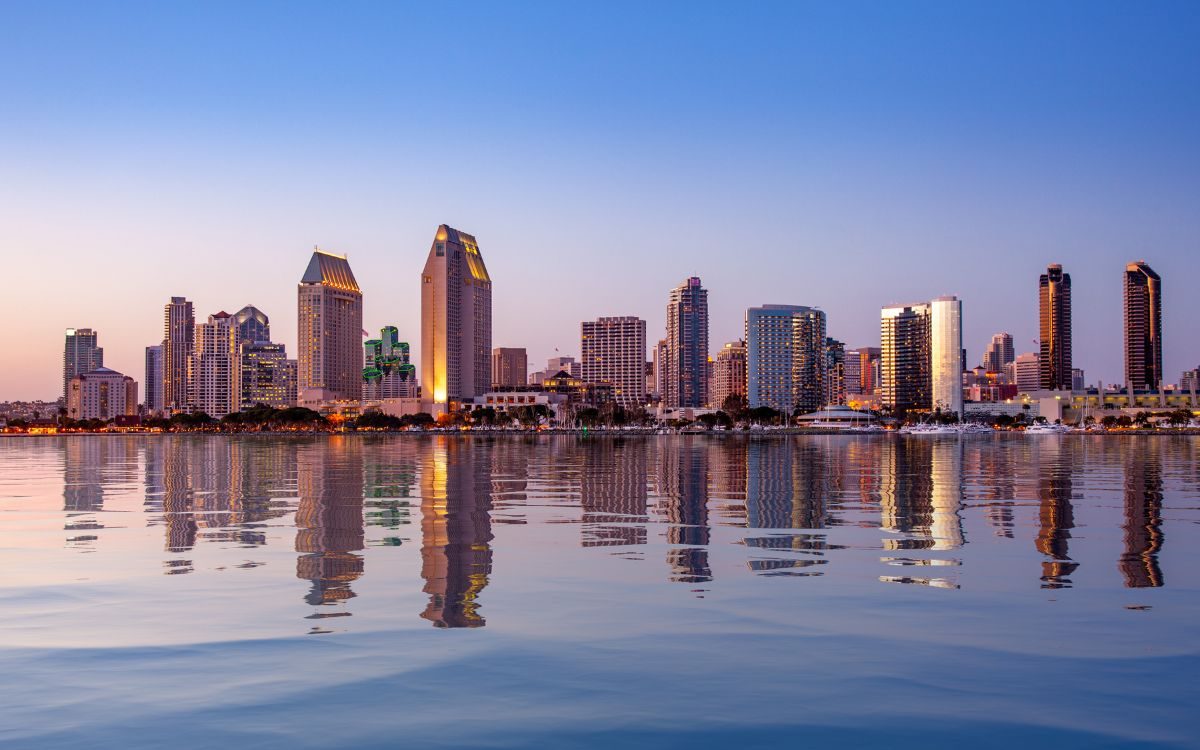 What Does it Cost to Move to San Diego?
If you can manage these expenses, you will find that San Diego is one of the most incredible areas on the West Coast. Some would say it's one of the top locations in the entire country, for all the amazing features it offers.
A distinct combination of beautiful beaches, gorgeous parks, a thriving economy, and a diverse population makes for one great place to call home. This incredible array of offerings can offset the expenses, allowing local residents to get more than their money's worth out of this area. The only question is, how can you get here affordably?
Moving costs, like most others on this list, can vary. But as we've highlighted on the entries of this list, there are many ways you can minimize your expenses. When it comes to relocating, you'll save money by making the trip with Best Fit Movers.
Our licensed, insured, experienced organization offers you the type of quality you deserve. We'll protect your property and streamline your move so you can get to your new destination swiftly with all your items intact. We also offer packing, moving, and storage, so you can get everything you need in one place, including access to high-quality moving supplies and spacious trucks.
The best part of our pricing system is our affordable and transparent estimates. You'll never have to worry about hidden fees or tacked-on costs that catch you by surprise during or after the move. Best Fit Movers is your best fit for a cost-effective San Diego move.
Contact us today to get your free price quote and begin planning out your San Diego move!