What's the cost of living in San Diego? Sure, you can't put a price tag on a sunny paradise. But you do need to know the cost of living if you plan to make this area your home.
Moving to San Diego can be an exciting experience, but if you're not used to San Diego living expenses, it can be a big change. However, with the average San Diego salary and some smart budgeting, you can acclimate to the new cost structure and live a happy, healthy, fulfilling life in America's Finest City.
Here at Best Fit Movers, we're relocation specialists who are very familiar with this area. We make moving an easy and affordable process. Not only can we handle the heavy lifting for you on your journey to this amazing city, but we're here to help you learn about the costs of living in San Diego. Here are some tips for managing the bills in your new beautiful home.
San Diego Living Expenses at a Glance
Home to nearly 1.4 million people, San Diego is one of the West Coast's most popular destinations. From families and couples to singles and young professionals, people from all walks of life move to San Diego every year. There are plenty of open green spaces, many tight-knit communities, lots of recreational opportunities, tons of innovative businesses, and a variety of beautiful beaches.
But the question is: can you afford to move to San Diego and manage the cost of living? Just how much money do you need to comfortably live in this Pacific Coast city? Let's dive right in.
According to ZipRecruiter, the median salary in San Diego is $69,231, with the average hourly wage landing at $33. Those at the bottom 25% of the earnings bracket in San Diego bring in a little over $50,000 yearly, while those in the top 25% bring in over $85,000. As for expenses, we get a snapshot of the average San Diego budget from RentCafe. The numbers are as follows:
Median home rent: $3,016
Median home price: $1,001,748
Mortgage rate: 4.71%
Gas: $5.50 per gallon
Bread: $4.27
Dozen eggs: $3.71
Gallon of milk: $2.70
Steak: $14.80
Soft drink: $2.18
Movie ticket: $16.08
Yoga class: $24.11
Beauty salon: $66.33
These data points provide a brief glimpse of how the area will impact your bank account. It provides a snapshot of how San Diego living expenses line up. But if you're searching for a more detailed look at specific categories, we've outlined those below.
Not only can we provide the figures for each category of the common household budget, but we can also provide tips on how you can manage the cost of living in San Diego with ease.
A Look at the Costs of Living in San Diego
Living in San Diego is a blessing that many people desire – but it's also a big responsibility to take on. You have to acclimate to the area, and that means being diligent about managing the costs.
What are you most concerned about when you move to a major city like San Diego? Is it the price of renting a nice place for you and your family? How about budgeting in all those healthy meals, or keeping up with the cost of getting around this bustling city? Here are a few of the major budget areas you will need to consider as a new resident.
Mortgage/Rent
For our budget breakdown by category, let's start with housing costs in San Diego. You shouldn't be spending more than 25% of your gross monthly salary on rent. So if your income is $4,000 a month ($48K/year), your monthly rent should be no higher than $1,000. But in San Diego, the average rent has increased in recent years, and this trend may continue – so it's wise to keep that in mind when searching for housing using the median prices we listed above.
Home prices in San Diego County have also been impacted by activity in the banking industry. While prices have gone up due to inflation, 30-year fixed mortgage rates are down. This could continue to fluctuate, but it does create a unique situation where homebuying in the area could be more lucrative if you make your move at the right time.
When you're looking for your ideal home in San Diego, you may find a hidden gem lying just outside one of the area's top neighborhoods. If you're willing to live in these lesser-promoted areas, you just may find your rent and housing costs are much lower. In addition, living a sustainable life can help with San Diego housing costs. Speaking of which…
Utilities
What about the utilities at your San Diego residence? In San Diego, services such as electricity, water, trash removal, gas, cable, and internet have increased over the last year, with some experts saying that number will continue to go up. The average cost of essential utilities totals just over $220 for energy utilities and just over $183 for telecommunications utilities.
How much you spend on utilities will vary with lifestyle and location. Those who live in urban areas will spend more on utilities than people in rural areas. You can also cut down on costs with energy-smart bulbs for your lights, bundling internet/phone service, and using smart thermostats for your AC setup.
Energy audits, efficient systems, and eco-friendly practices can all add up to subtract a good chunk from your monthly bills. Combine this with smart shopping for good plans on phone and internet service, as well as simple but smart habits like turning off the lights when you leave a room, and your energy costs in San Diego become a lot more manageable.
Transportation
Don't forget to factor in San Diego transportation costs. The area has a great public transit system, with monthly transportation costs varying with your travel frequency, distance covered, time of travel, and mode of transportation. Using the public transit system will cost you between $75 and $165 per month. If you take a private car instead, you will spend between $150 and $400 depending on the distance traveled.
Some individuals may qualify for discounts on fares, including:
Seniors 65 and over
Youths 6-18
Individuals on Medicare
Individuals with disabilities under 49 USC 5307(d)(1)(D) and 49 CFR Part 609
In most cases, a monthly pass is much more affordable if you use public transit on a regular basis. If you are going to drive your own vehicle, try to plan your trips to get as much done as possible while you're out. The average commuting time here is 26 minutes, with San Diego residents actually spending less time in transit than the state average.
Food
On average, a single person living in San Diego will have food expenses of just over $600 monthly. Those who cook for themselves can potentially keep this cost down, while people who enjoy eating out will have to pay up more. A basic fast food meal will cost around $10, a 16-ounce beer in a pub will be just under $8, and a nice dinner for two will top $70.
You can cut down on San Diego food expenses by eating out less often, buying generic brands of food, and looking up recipe options designed for budgets. Some people choose to buy ready-made meals, which can be more affordable, while also cutting down on prep time and energy costs for cooking – allowing you to save money in other areas of your budget as well.
If you're a savvy cook with a resourceful approach, you can buy the ingredients you need to eat healthy on a budget, potentially saving you more than if you would've bought your meals pre-made or ordered them from a restaurant.
Taxes
The State of California is notorious for high taxes. The sales tax rate for San Diego is currently at 7.75%, combining city sales tax and state-county taxes. San Diego's property tax rate sits at 1.21% and was recently raised.
But these aren't the only tax obligations in the area. Commercial organizations in San Diego are also required to pay a business tax, as are self-employed individuals and independent contractors. Work with a qualified tax expert to discuss deductions and savings tips for your specific situation.
The best way to manage the burden of taxes is to know them ahead of time and set some money aside. You should also consider connecting with a certified tax professional who can help you understand the deductions and credits you're eligible for. With the right approach, you may be able to avoid losing your money to taxes, and instead donate it to charity, business costs, or other worthwhile endeavors.
Healthcare
The cost of healthcare in San Diego is higher than the national average, totaling around $118 to see a doctor, $116 to see a dentist, and $123 to see an optometrist. Having insurance is highly valuable in this environment. This is especially true when it comes to major procedures and high-level care.
The outdoorsy state of San Diego can help keep some healthcare costs down, however, as the area is very walkable and facilitates health improvements by encouraging an active lifestyle.
You should try to visit your doctor regularly to get advice on improving your health. A skilled medical specialist can help you make the appropriate changes to your diet and routine so that you avoid major health problems down the road. This preventive approach to care is the best way to stay healthy and keep the cost of healthcare low.
Entertainment
How about entertainment expenses in San Diego? Living in San Diego puts you in the center of many amazing recreational amenities. No matter what you enjoy doing from sports to cultural affairs to outdoor activities to shopping, you'll find a nearly endless supply of excitement when you live in San Diego.
Remember, it's crucial to budget in the essentials of life – and that includes recreation. After all, one of the reasons people want to live in San Diego is to enjoy all it has to offer. Try to set aside a bit of money every payday to reward yourself. Whether it's an after-hours adventure of a weekend expedition, you can invest in activities that will leave you feeling fulfilled.
One fun idea is to focus on one entertainment or recreational reward per week. Not only does this make it easy to budget in the fun, but it allows you to rack up quite the resume of recreational experiences over the course of a year. And remember, some of these attractions are absolutely free!
Savings
The cost of living in San Diego is possible to manage, but breaking even isn't enough. Saving money becomes crucial for financial stability. Setting up an emergency fund is a vital San Diego saving tip to prepare for unexpected expenses like medical emergencies or job loss.
Aim to save at least a few months' worth of living expenses in this fund. A disciplined approach is key; put a fixed amount into your emergency fund each payday. Additionally, use our suggested cost-cutting opportunities, like using public transportation, exploring free local attractions, and cooking at home. By cultivating a saving habit and having an emergency fund, you can better navigate the city's expenses and enjoy a more secure and stress-free lifestyle in San Diego.
You may also want to put your money into accounts where it can draw interest, effectively padding your savings and strengthening your rainy day fund as the days roll by. With a cushion like that to fall back on, the cost of living in San Diego doesn't seem so high.
Additional Expenses
There are many more costs that can come up during your time in San Diego. Think about clothing, personal items, household and pet supplies, gifts, and car or home repairs. Also factor in debt repayment, personal development, education, and other financial needs that will sustain and build your personal and professional potential.
The key with all these San Diego living costs is the same as the others we've mentioned – take a balanced approach. Look ahead at costs, factor them into your normal budget, look for deals, and cut waste where you can.
Overall, the cost of living in San Diego may look intimidating from the outside looking in. But once you get a handle on these numbers and adjust to the area, you'll find that San Diego budget planning is a lot easier than you may have expected. You'll also find that living in this amazing area is well worth the price tag.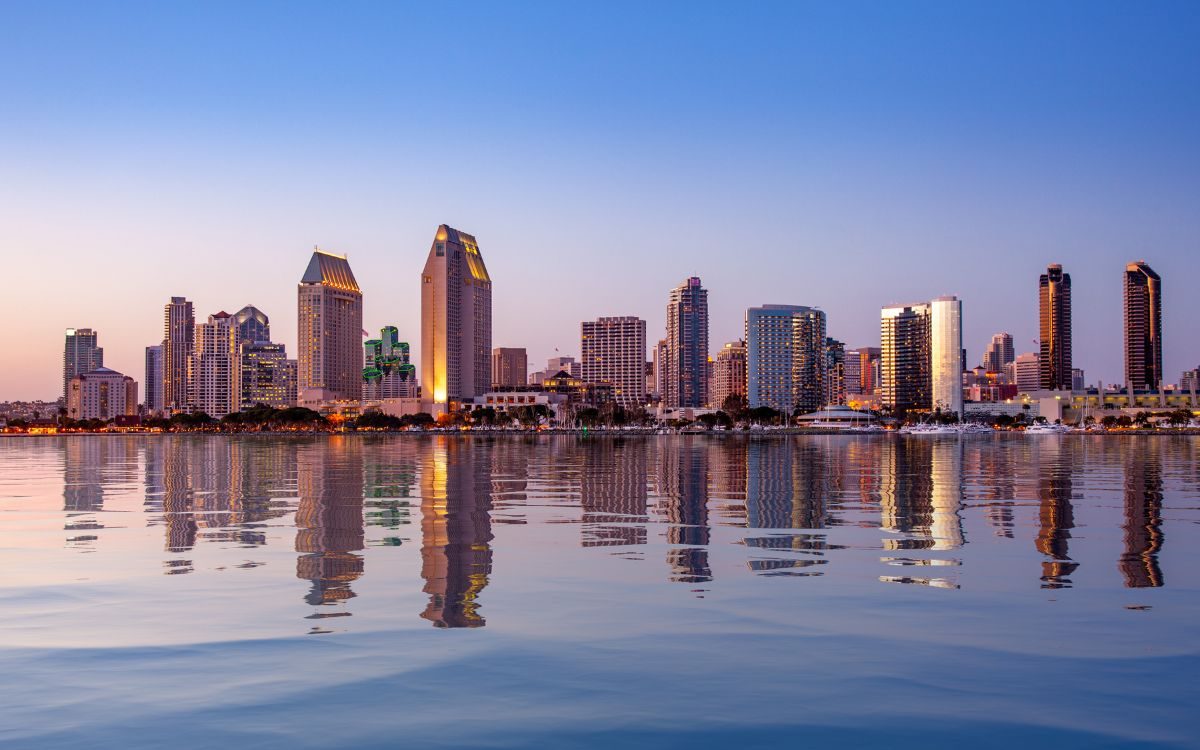 What Does it Cost to Move to San Diego?
If you can manage these expenses, you will find that San Diego is one of the most incredible areas on the West Coast. Some would say it's one of the top locations in the entire country, for all the amazing features it offers.
A distinct combination of beautiful beaches, gorgeous parks, a thriving economy, and a diverse population makes for one great place to call home. This incredible array of offerings can offset the expenses, allowing local residents to get more than their money's worth out of this area. The only question is, how can you get here affordably?
Moving costs, like most others on this list, can vary. But as we've highlighted on the entries of this list, there are many ways you can minimize your expenses. When it comes to relocating, you'll save money by making the trip with Best Fit Movers.
Our licensed, insured, experienced organization offers you the type of quality you deserve. We'll protect your property and streamline your move so you can get to your new destination swiftly with all your items intact.
With us handling your move, you'll accomplish one of the top tips we repeated throughout our San Diego budget planning guide – and that is to save money where you can, so you'll have more left over later.
With our movers handling your relocation, you'll have less stress and more money as you enter America's Finest City.
Call Us When You're Ready to Head to San Diego
Here at Best Fit Movers, we're affordable and efficient. We offer great rates that are transparent with no hidden fees, as well as high-value services. We provide a combination of everything you need, so you save time and money by getting everything from one convenient provider. Our talented moving specialists provide:
Loading and unloading
Professional packing supplies
Transport in clean trucks
We offer residential and commercial moving services, so you can head here to find a new home or a new start for your business. The cost of living in San Diego may be a challenging prospect at first, but moving isn't – as long as you work with the team here at Best Fit Movers.
Contact us today to get your free price quote and begin planning out your San Diego move!