Do you want to learn how to protect your walls when moving?
Walls are pretty vulnerable to scuffs, dents, scratches and more – especially when you're hauling heavy things up and down stairs or down tight hallways during a move. The best way to avoid dings to your walls during a hectic relocation is to hire professional movers. They are trained on how to move objects of all kinds and sizes without damaging the surrounding environment.
But even if you hire movers, there will still be some things you'll be carrying around, and you need to take extra precautions to keep them protected. Floors and walls take the biggest hit during a house move, so here are some tips on how to protect your walls when moving. Take some time to read these tips ahead of time and come up with a plan.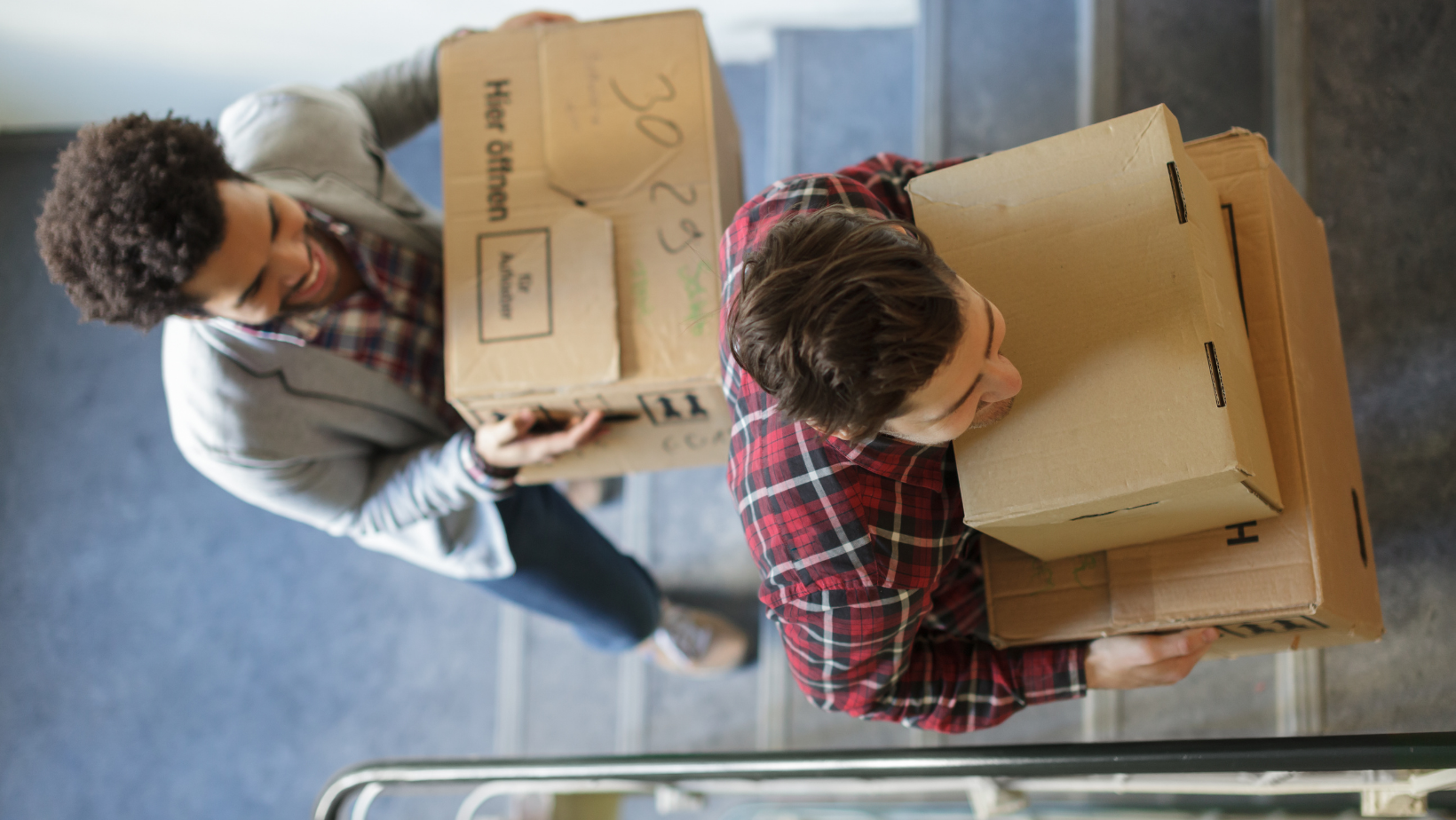 1.  Plan Carefully
Planning out your steps beforehand can help you to avoid property damage while minimizing the risk of personal injuries. Don't rush the job of moving things – especially large things like furniture. Plan out the route you will take prior to lifting those items and make sure you protect the furniture piece as well as the walls. Make sure the path is clear of obstacles as well.
2.     Clear a Path
Make sure the path out of the home and to the truck is clear. You don't want anybody to trip and send a piece of furniture hurtling into the wall. Walk along the intended path and move things out of the way, including throw rugs or pet toys, that could pose a challenge. Clean up wet spots or mud that people have tracked in with their feet so no one slips.
3.     Dress Appropriately
On moving day, wear clothes that are flexible and comfortable. Don't wear baggy pieces of clothing, jewelry or open toed shoes. Ideally, wear sneakers with anti-slip soles and don gloves so items don't slip out of your hands.
4.     Get Help
If you're doing the move on your own, you'll need to secure enough helpers on moving day to ensure the job is done safely. Make sure everyone's on the same page about how to get large furniture pieces out of the house without any damage. You'll need enough helpers to pick up and load items, but also helpers to load dollies and make sure everything is strapped down. This is a time consuming process, which is another good reason to hire professionals.
5.  Disassemble the Furniture
If you don't take off legs, handles, drawers and other appendages of furniture, it's much more likely that your walls will get hit by those pieces. Big pieces of furniture can also get stuck at sharp turns, tempting you to force the item through and potentially gouge the walls and corners. That's why you should always disassemble large furniture first so it can pass safely through openings and corridors as well as down stair cases.
6.  Cover Furniture With Blankets
If you can't disassemble your furniture, or even if you can, it's still a good idea to cover those items in thick moving blankets. This way, if they do hit a wall, there is a less of a chance they will leave a mark. Use pads, blankets and bubble wrap whenever you can. Your walls will thank you!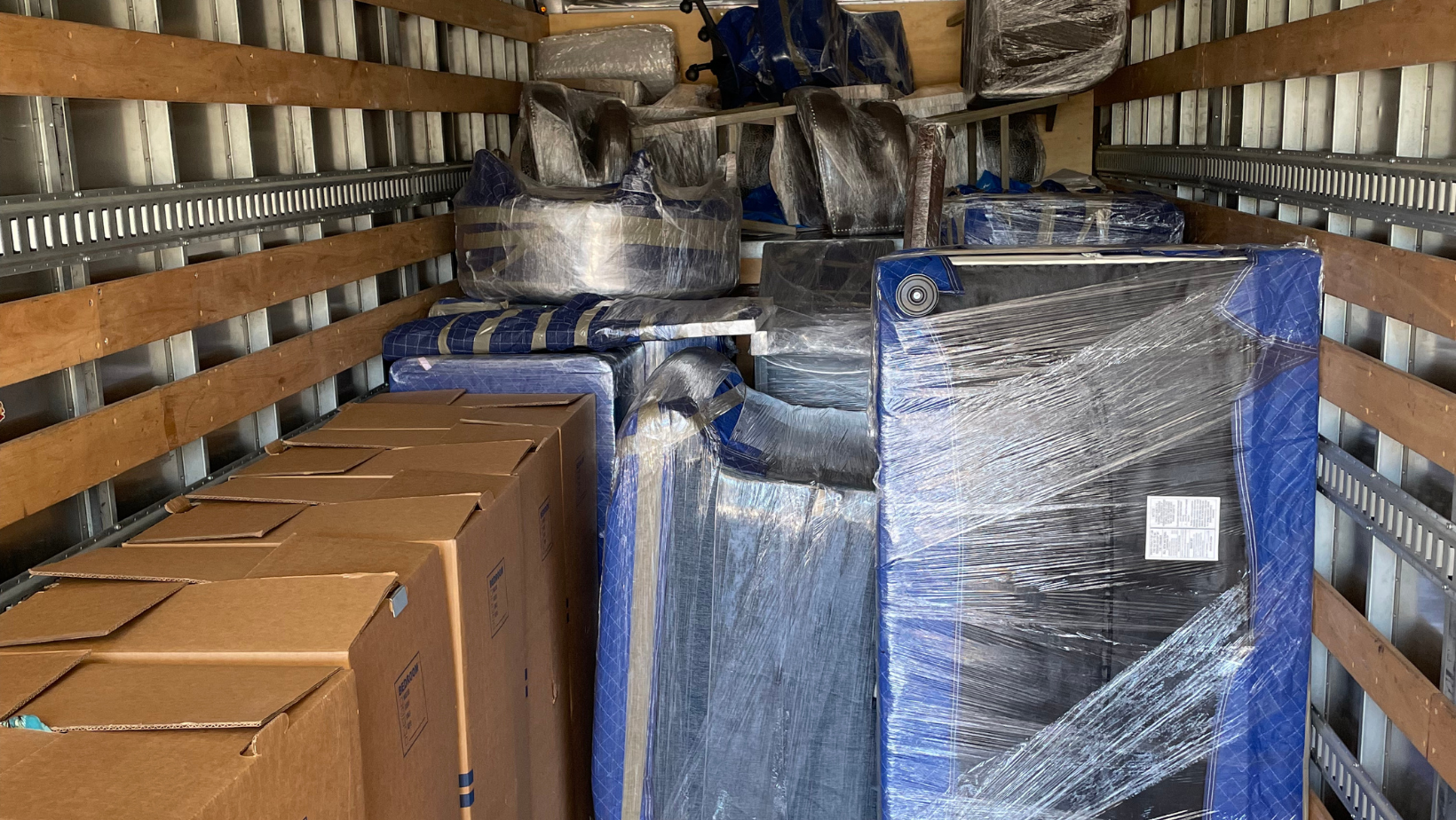 7.     Use a Moving Dolly
Moving dollies are essential when moving large, cumbersome items. Not only will they save you from throwing out your back, they will make it easier and more streamlined to get large and heavy items out of your home unscathed. Make sure you have a furniture dolly on hand, which is a flat, low four-wheel platform that can carry hundreds of pounds with ease.
8.     Cover the Walls With Blankets
Cover the walls along the route with moving blankets, tarps or drop cloths. The soft padding will shield a potential hit from furniture. Also, pad sharp corners such as where walls meet. Secure blankets with painter's tape.
9.  Cover the Walls With Cardboard
If you're having a hard time keeping blankets taped to the wall, you could use sheets of cardboard. You can also use cardboard as extra padding inside boxes, as cut-outs for protection of fragile items such as screens and glass, and along the floors. Cardboard is inexpensive, gives good protection, and is easily taped to walls and floors.
10. Use Corner Guards
Remember: corner guards are your friends! Where walls meet: this is a very vulnerable area. If your furniture scrapes against them, it's easy for a chunk of drywall and paint to come flying off. Corner guards are a great way to prevent scuff marks on walls. This is especially important when you have just painted the walls for the new owners, or when your security deposit hinges on the state of the walls in your apartment.
Moving day brings may challenges and concerns to home owners, but these are just a few ways you can reduce your stress level and ensure your walls remain damage free. Whenever you can prevent property damage, you prevent the need to make repairs later on. Especially when moving into a brand new house, you don't want to scrape up your walls before you even get to enjoy their pristine condition!
Of course, you can be as careful as you want on moving day, but it still won't be as good as hiring professional movers who come with all the right equipment, safety gear and moving supplies to ensure a damage-free relocation.
Contact Best Fit Movers
Need help moving so your walls don't get damaged? We can get it done. Just contact us today here at Best Fit Movers at 858-429-0094. We have the moving blankets, dollies, and other gear to ensure a safe, effective, fast and damage-free relocation in San Diego and surrounding areas.