The only thing better than living in a top San Diego suburb is enjoying it with your loved ones – it's why we're bringing you tips on moving your large family to Spring Valley.
If you have a big family and you're looking to move them all to another town, the prospect can seem daunting. However, everything changes when you call on our trusted Spring Valley movers. We believe the more the merrier when it comes to moving. After all, this area offers fun for the whole family – and Best Fit Movers can transport all your belongings with ease.
With us by your side, it's possible to plan and organize a trouble-free relocation with your entire household. If you have made the decision to move to Spring Valley, home to over 30,000 people, you and your family are in for a treat.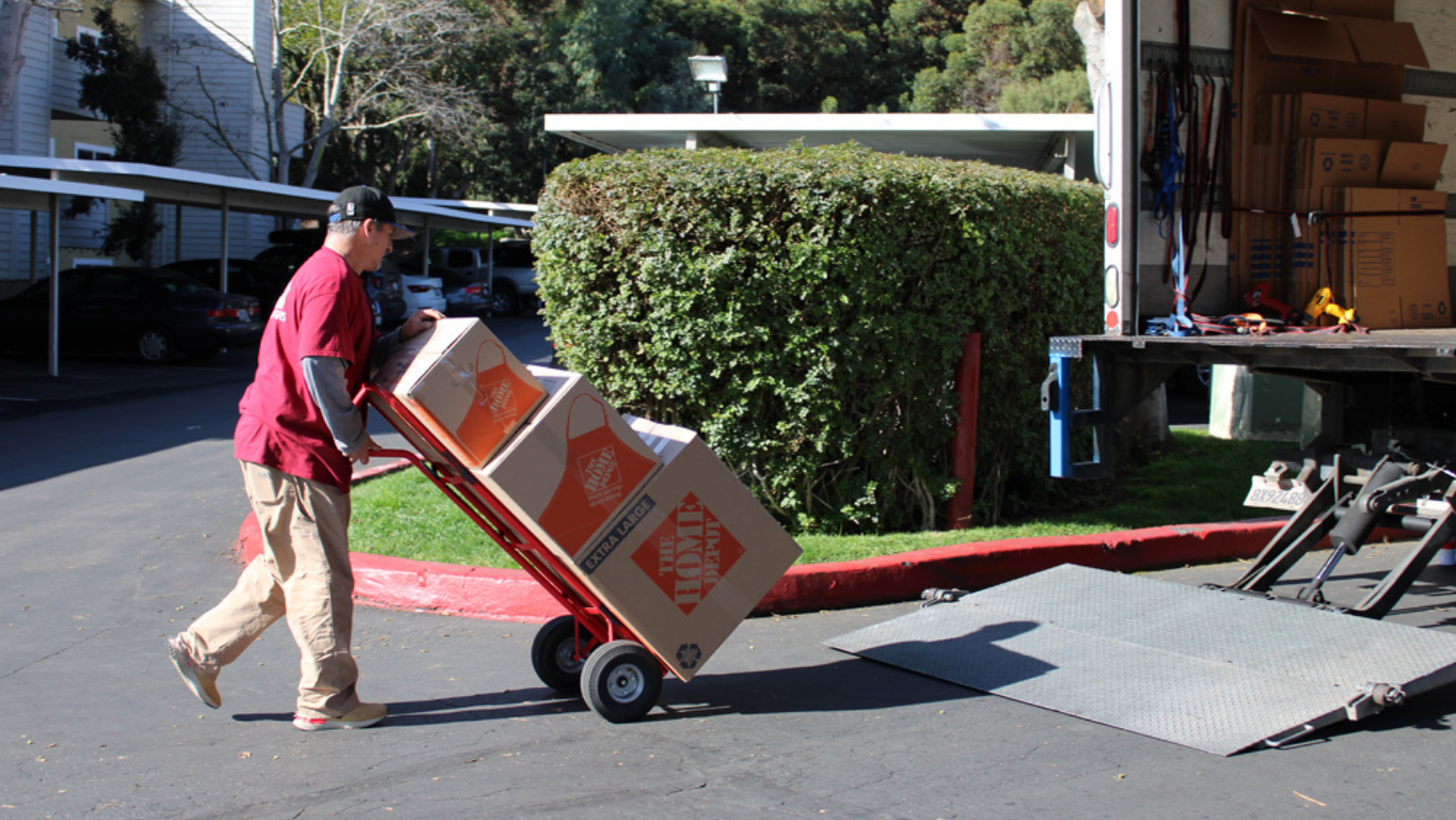 How to Plan Your Family Move to Spring Valley
From beautiful natural landscapes to thriving city life, there's lots to see and do in this San Diego suburb. It's fun for the whole family, but first you need to go about getting everyone there.
Don't feel overwhelmed by the prospect of moving your large family (and maybe a few pets too) to Spring Valley CA. We have you covered with all the moving services you need. To streamline your move and help it proceed in an efficient way, use these tips.
1. Let Your Family Know of the Moving Plans ASAP
While you may consider waiting to let everyone know of the move until you have concrete plans set in motion, it's always a good idea to let them all know of your plans to move as soon as possible. Listen as they tell you their opinions. Some will be happy, others won't. But honesty is always the best policy.
It's a good idea to hold a family meeting to discuss all issues surrounding the Spring Valley move. You can talk about the timeline, what to expect, what kind of neighborhood you plan to move to, and what kind of home you are considering. Your kids may be happy that they will all get their own rooms finally! To get the kids in on the discussion, make sure they understand the reasoning behind the move, and what great things await them in Spring Valley.
2. Call Our Professional Spring Valley Movers ASAP
Once you've got a new location lined up, the first people to tell are your family members. Once you're all on board and committed to the move, the next step is to call our professional Spring Valley moving company. The earlier you call, the better. That way we can get you on the schedule, and offer you all the moving services you need, such as:
Professional packing supplies
Loading and unloading
Transport in spacious, clean trucks
When you call us early on, we can get a plan together. This allows us to know how many people we'll need and how many supplies we should bring to manage your move. The more information we have about your current and new locations, the easier it is for us to plan out how to streamline your move and provide you with the optimal relocation experience.
3. Research the Area and Make Necessary Updates
When you're moving to a massive place like Spring Valley, there's plenty to do in the sense that there are a lot of amenities to enjoy. But as you plan on moving your large family here, there's also a need to plan ahead and learn about the area. First, look for the necessities. You'll want to notify your children's schools of your move, and find them new ones. You'll want to do the same with doctors, dentists, and vets.
Also look for other essentials like emergency services, grocery stores, pharmacies, and home improvement services. You'll also want to switch over all utilities in line with your moving date, complete a change of address, and update any subscription or delivery services. Finally, schedule some time for you and your family to say goodbye to your friends and neighbors, especially if you're making a long-distance move.
4. Create a Detailed Moving List
The bigger your family is, it's like the more rooms you have. This is why it's absolutely essential to create a packing list before you head out. By writing down all the items you want to take with you, you remove fears about certain items being left behind. This also affords you the chance to improve your moving process by:
Staying organized, and dividing your list by room
Noting any special concerns you have about moving fragile items
Offering insight into the amount of packing supplies needed
Come up with a plan and stick to it. It may change a bit over time, but it's best to have a strategy you can adhere to so you stay in control of what's going on. Be flexible and let your family know of the plan. By going down your packing list come moving day, and having us do the heavy lifting for you, you'll speed up the process and ensure everyone's belongings are accounted for and packed for the trip.
5. Consider Decluttering
As you make your packing list and take inventory of your items, you may realize you've accumulated a lot of belongings you really don't need. Maybe you bought the kids some toys or clothes that they've now outgrown, or you have items of your own like furniture that you simply don't want in the new house.
Consider decluttering before you move out. Remember, the less you take with you the quicker and more affordable your move will be. Let everyone purge their own rooms and get rid of all the junk that has accumulated. If you aren't sure what to do with items in the interim, you can store them at our secure climate-controlled facilities until you make arrangements to donate, sell, or recycle them.
6. Keep the Essentials Close By
Everyone should pack a bag with essentials and their favorite things. Keep these bags close by when moving your large family to Spring Valley. This way, everyone has immediate access to them. The essentials bags should include:
Healthy snacks and water
Laptops, phones, and chargers
Toys for your kids and pets
First-aid items and medicines
Hand sanitizer and cleaning supplies
Money and credit/debit cards
Keys and essential documents
We can handle the rest of the packing for you. But if you put a bag or two together with these items, you can guarantee moving day will run smoother. Consider how you may need to rehydrate, text loved ones, clean up the new area before moving in, or complete other tasks during this time – your essentials will serve you well for these jobs and others.
7. Be There for One Another
Some say having a big family can be a lot of responsibility and even stress. Sometimes this can be true, but there are also advantages to having a full house. As moving day approaches, you and your family can be there for one another – especially since you've called on our skilled movers to handle the packing, loading, and transport for you.
Make plans to keep your kids close by as we move your items, so we can streamline the process in a clear, safe area. If you have a wide age range for kids, pair every teen or adult with a younger sibling. Everyone should know to stick to the buddy system at all times while watching out for each other. This will prevent kids and pets from getting underfoot during moving day.
Contact Best Fit Movers to Help You and Your Family
If there are two things in life to love, it's a beautiful family and a great place to live. As you and yours head to sunny Spring Valley, you can proudly say you have both – and we'd be proud to help you make the move to this area or any other.
Our Spring Valley moving company is:
Fully licensed and highly trained
Insured to provide extra property protection
Rated an A+ with the BBB
Equipped with all packing supplies
We offer packing, unpacking, loading, unloading, transport, and storage. Get a full-service relocation solution, or pick the individual services you need when moving your large family to Spring Valley.
Ready to get started? Get your free quote now when you contact us today at 858-585-9394. We are experts at managing large family moves in and around Spring Valley so you can start enjoying your new life together.