Best Fit Movers gives tips on moving your large family to Spring Valley. If you are moving contact us today!
If you have a big family and you're looking to move them all to another town, the prospect can seem daunting. But with trusted movers like Best Fit behind you, it's possible to plan and organize a trouble-free relocation with your entire household. If you have made the decision to move to Spring Valley, home to 32,000 people, you're in for a treat.
From the Deer Creek Speedway to Masonic Park, there's lots to see in do in this San Diego suburb located in the East Country region.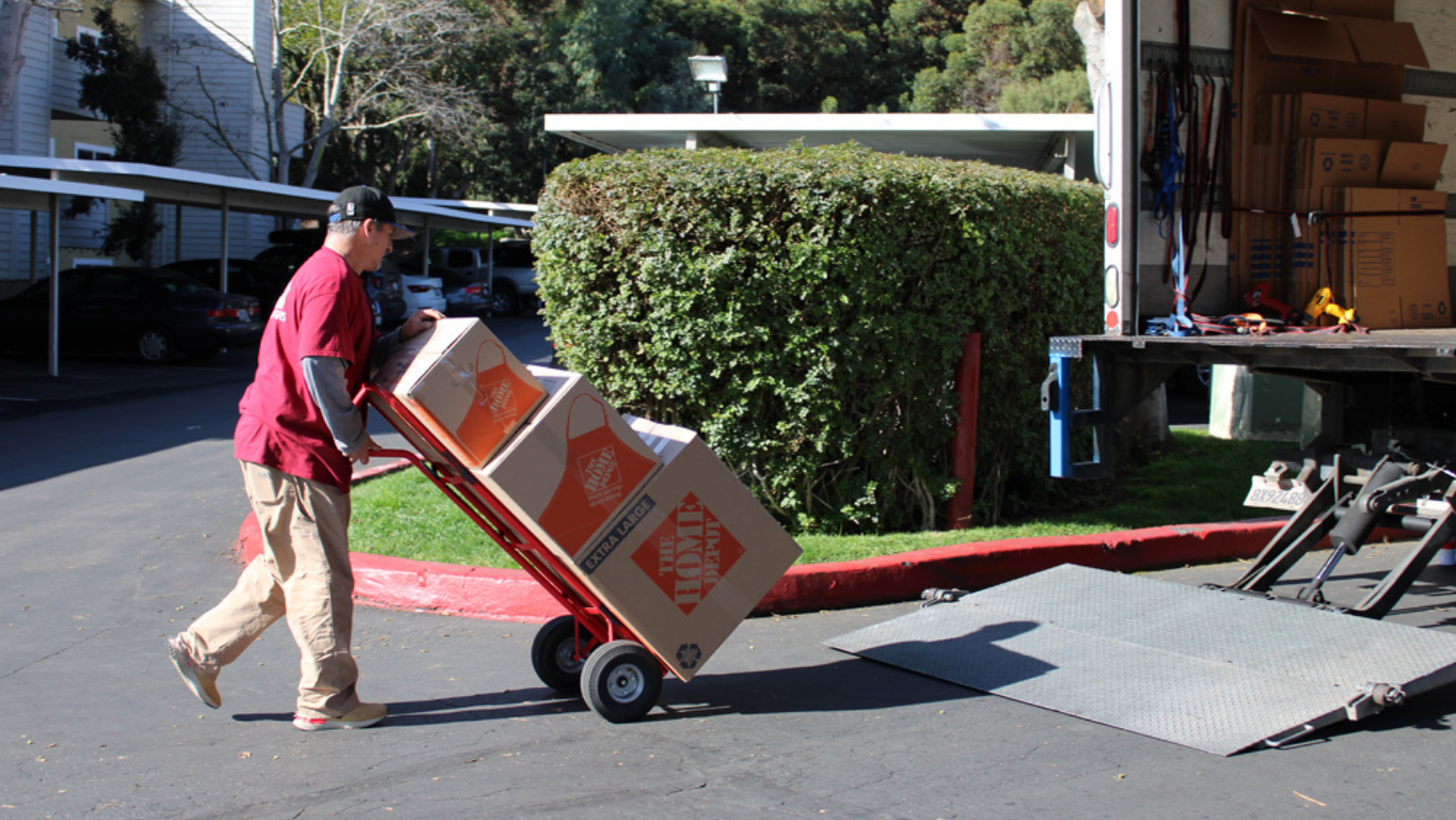 So don't feel overwhelmed by the prospect of moving your large family (and maybe a few pets too) to Spring Valley CA. We have you covered with these tips.
1. Let Your Family Know of the Moving Plans ASAP
While you may decide to wait and let everyone know of the move until you have concrete plans set in motion, it's always a good idea to be upfront and honest with all members beforehand. Let them all know of your plans to move as soon as possible. Listen as they tell you their opinions. Some will be happy, others won't. It's important to act as a sounding board for their concerns as parents.
It's a good idea to hold a family meeting to discuss all issues surrounding the Spring Valley move. You can talk about the timeline, what to expect, what kind of neighborhood you plan to move to, and what kind of home you are considering. Your kids may be happy that they will all get their own rooms finally!
2. Include the Kids in All Discussions
Moving is hard on kids and teens, not just because they are leaving their friends and routines, but because they have no control over the situation. It's helpful if you explain why you have decided to move (dad got a new job, mom wants to move closer to her family, etc.), then do your best to answer their questions and concerns. Because your teens especially won't want to leave their friends and school, tell them all about their new school and neighborhood, as well as all the fun stuff they will have access to in Spring Valley.
3. Come Up With the Best Moving Timeline
There are understandably a lot of family members who are going to be affected by your Spring Valley move, so select a time that is most convenient for everyone. You won't be able to accommodate everyone, but if you can accommodate most, then you're doing a great job. Let's say you have a mix of college kids and younger kids. It may be difficult to time the move on a vacation that they all share. Usually, college spring break doesn't match with school vacations for elementary aged kids. Think about these inconsistencies and either choose one party to accommodate (the one who would most benefit) or decide to move when everyone is home, such as in December over the holidays or over the summer.
4. Create a Detailed Plan of Attack
Come up with a plan and stick to it. It may change a bit here or there but overall, it's best to have a plan you can adhere to so as to stay in control of what's going on. Be flexible and let your family know of the plan. If possible, put it in writing and pass out copies to everyone so they have a checklist and timeline to refer to.
5. Delegate Responsibility
There's no reason why you should have to shoulder all the tasks and chores that come with a move to Spring Valley. Don't be afraid to delegate responsibilities to your spouse and children, as long as the chores are age appropriate and fit within their abilities. While small children can pack up their toy collections, teens can help out with heavy lifting.
Decluttering is a part of any move. Let everyone purge their own rooms and get rid of all the junk that has accumulated. Older kids can hold a yard sale to make cash for the move, while you can get quotes from movers and switch utilities. Post the chores in a public place.
6. Make a Labeling Plan
There will be many boxes involved with a large family that is moving. Make sure you approach labeling in a consistent manner. Everyone should be labeling boxes with the contents and their destination rooms. Use a color code system for smaller kids who can't read. Red can be for the kitchen, purple can be for the home office, and blue can be for the bathroom. Give your movers a copy.
7. Keep the Essentials on You
Everyone should pack a bag with essentials and their favorite things. Keep these bags in the car as you make your move. This way, everyone has immediate access to them when they want a toy to play with, a device to play games on or a snack to eat. Don't forget chargers, laptops, phones and first night essentials.
8. Rely on the Buddy System
Because you have such a wide age range for kids, pair every teen or adult with a younger sibling. Everyone should know to stick to the buddy system at all times while watching out for each other. This will prevent kids and pets from getting underfoot during moving day and the ensuing chaos.
9. Hire Professional Movers
There's a lot to juggle on moving day. Hire professionals who can take the burden of all the heavy lifting off your shoulders – literally. This way, you can concentrate on the important things, like keeping everyone sane and in line on moving day.
Contact Best Fit Movers
Best Fit Movers specializes in moves to Spring Valley, so get your free quote now when you contact us at 858-585-9394. We are experts at managing large family moves in and around Spring Valley so you can start enjoying your new life all together.