Engaging in family friendly activities in Orange County is one way to help your kids transition with your move to the area to reveal the fun and beauty of the city. It can also benefit you and your spouse as well because you too can explore and get familiar with your new location. Most of all, it can bring your family together, after a very stressful time, for a moment of happiness and laughter which can replace a sad, frustrating moving experience into a positive memory.  
Hopefully, you've hired professional residential movers, like Best Fit Movers, to help you relocate with a comprehensive moving package so that you're not overwhelmed and eat up a lot of your time as a new resident by dealing with all the logistics on your own. That way, after your movers have unpacked the last box and reassembled your items, you can get right into enjoying these family friendly activities in Orange County.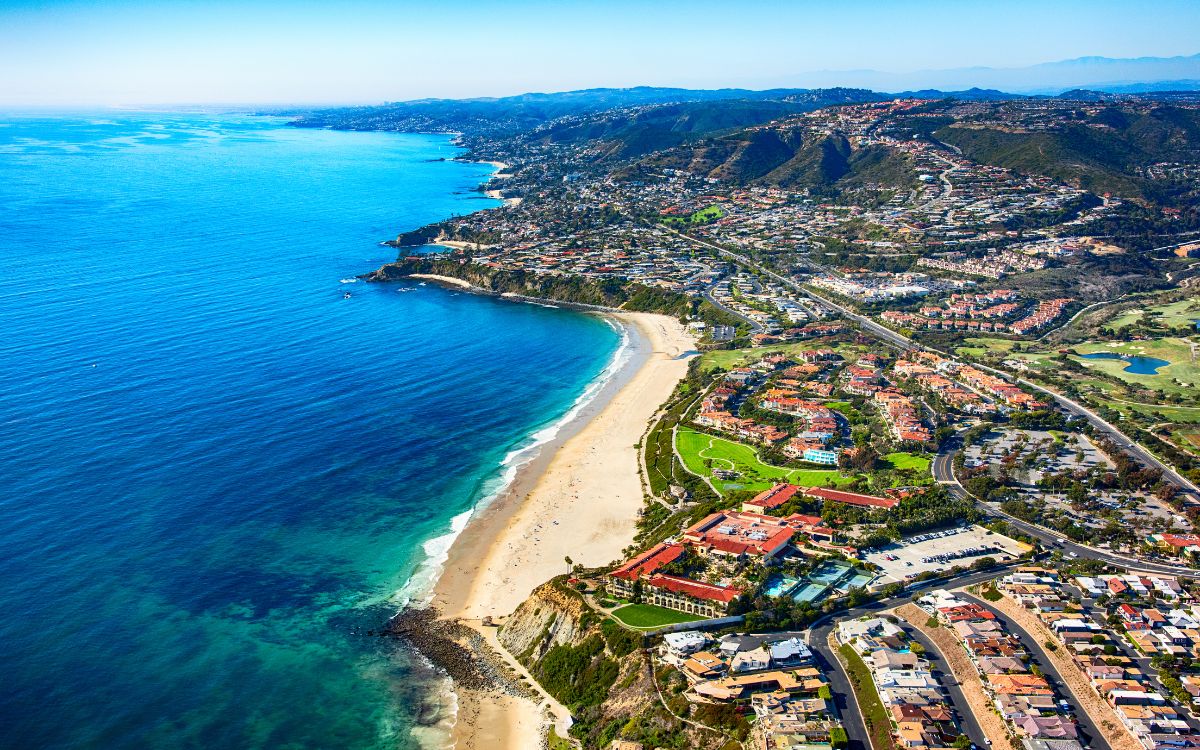 34 Top Family Friendly Activities in Orange County
Considering the OC consists of 34 cities, we felt it was our duty to list at least one fun family thing to do from each one. Afterall, they're each deserving of their own recognition. 
#1. Disneyland in Anaheim
Of course, we had to start our list with the happiest place on Earth! Located in the northern part of Orange County, Disneyland was the very first theme park to open under The Walt Disney Company in 1955 and has been bringing joy to families ever since. Magical fun, entertainment, and exploration expands over 500 acres to keep your family busy all day long.
#2. Pretend City Children's Museum in Irvine
Nearly centrally located in Orange County conveniently off of I-405, is the interactive Pretend City Children's Museum. Not only does it offer hours of fun but your children will be learning while doing it with several hands-on exhibits.
#3. Irvine Park Railroad in Orange
Take a ride on the Irvine Park Railroad located in the foothills of Orange, CA. Your whole family can hop on for a relaxing train ride through Irvine Regional Park. Afterwards, enjoy even more attractions such as pony rides, paddle boats, and hiking in walking distance.
#4. Discovery Cube in Santa Ana
This colorful children's science museum will cheer up your day. Discovery Cube will surely get your mind off moving, especially for your kids, with 100 hands-on exhibits, including Science of Hockey and Bed of Nails that'll free your mind and explode your neurons.
#5. Balboa Fun Zone in Newport Beach
When you move to Orange County, your first dire need may be to get a glimpse of that sweet glistening ocean. Instead of just sinking your toes into the sand, head over to Balboa Fun Zone for rides, arcade, and fun fair food located near the tip of Balboa peninsula right across from the Balboa Pier. 
#6. Crystal Cove Park in Laguna Beach
Clear your head from moving madness with a family day at Crystal Cove Park. Open from sunrise to sunset, experience the beauty of Orange County's coastline while hiking one of the four tranquil trails. Down by the beaches, your kids can have fun exploring the tidepools and the creatures inside. 
#7. Beach Pier in Huntington Beach
Get a breath of fresh air by taking a stroll on Beach Pier in Surf City U.S.A. The popular pier is one of the longest on the West Coast stretching 1,850 feet out into the Pacific Ocean with breathtaking views. Watch surfers catch waves and fishermen catch fish or catch some of your own. When you've worked up an appetite, grab a bite to eat at Bud & Genes that serves up casual American fare with fresh local seafood.
#8. South Coast Plaza in Costa Mesa
Shop new furniture and home decor for your new home in Orange County at South Coast Plaza. With over 250 boutiques filled with women's, men's, and kids apparel and home essentials, you won't go home empty handed. End your shopping spree with a family meal at one of the plaza's award-winning restaurants.
#9. Laser Land in Mission Viejo
Let loose with a family game of laser tag or challenge your flexibility through the laser maze at Laser Land. Featuring a two-level blacklight arena, your family can split up – parents versus kids – as you battle it out to protect your castles. Losers have to unpack the rest of the house.
#10. Fullerton Arboretum in Fullerton
On a sunny day, which most of them are in Orange County, visit the Fullerton Arboretum on the California State University campus. Stop and smell the roses, literally, especially if you're at the tailend of a hectic move to the OC. This popular attraction spans 26 acres with plants from around the globe.
#11. BubblePop! In Tustin
Near the end of Highway 261, in the District Tustin Legacy Mall, is Bubble Pop!. A way to experience bubbles and make bubbles in a whole new way. Plus, studies have shown that blowing bubbles is a great stress reliever, which is much needed for everyone in the family after a residential move. 
#12. Atlantis Play Center in Garden Grove
You and your youngsters will be tired of being cooped up by the moving process. Let them run free at Atlantis Play Center. With its unique underwater-themed equipment it stands apart from your typical outdoor playground. Plus, they have a splash pad for those really hot days! 
#13. Fired Up in San Clemente
Unleash your creativity with clay impressions, painting tiles, making pottery, and so much more at Fired Up! Being creative can help you and your family de-stress and restore your optimism after a restless move to Orange County. Make a piece to spruce up each of your bedrooms and a reminder of your happy beginnings in your new home.
#14. Pump It Up in Lake Forest
A favorite family-friendly activity in Orange County where you can jump around, roll around, and bounce around safely on giant inflatables. The air-filled indoor playground at Pump It Up is ideal for young families with elementary-aged children.
#15. Knott's Berry Farm in Buena Park
Another grand attraction in Orange County that'll light up the whole family. Located just 7 miles from Disneyland, Knott's Berry Farm is California's first amusement park, which opened up over 100 years ago! Across 57 acres, feel the thrill of high intensity roller coasters, water rides, shows, and more. 
#16. Donut Life Museum in Westminster
Who knew there was a whole museum dedicated to donuts?! It's not the type of museum you're thinking about and you can touch everything! Donut Life Museum has 7 interactive rooms each featuring a different donut theme where you can take photos and just be silly. 
#17. Color Me Mine in Brea

Near the northern border of Orange County, Color Me Mine is a relaxing indoor and outdoor painting studio. Choose from over 400 pre-made ceramic items, grab some paints, paint your heart out, and have it glazed at the shop. Take it home and display it in your new abode.
#18. Ocean Institute in Dana Point
Immerse yourself in oceanography and marine life at the nationally acclaimed Ocean Institute. Get hands-on experience exploring and discovering everything there is to know about marine life, science, history, and other oceanographic education through over 60 programs, tours, excursions, and more. It's a great place to get involved with the community too!
#19. OC Ropes Course in Yorba Linda
Challenge your family to a ropes course at one of the largest ropes courses in the west. OC Ropes Course offers a multitude of challenging obstacles from rock climbing, scaling posts, ziplines at 277 ft. high, walking planks, and more that'll get your adrenaline pumping. 
#20. Aliso and Wood Canyons Wilderness Park in Laguna Niguel
Escape from the chaos and venture out to Aliso and Wood Canyons Wilderness Park. Spanning 4,500 acres you'll find pure serenity of beautiful woodlands and open sky. It has over 30 miles of trails you can hike or bike, streams, and sights to see. 
#21. Zoomars Petting Zoo in San Juan Capistrano
You'll feel like you're on a family vacation while actually not on a vacation at this popular attraction in Orange County. Zoomars Petting Zoo will make you geek out at the cute and furry friends you can feed and pet. Train rides, pony rides, gold mining, and even more fun activities are available at Zoomars!
#22. The Reptile Zoo in Fountain Valley
If you want to experience something truly out of this world, visit The Reptile Zoo. The 13,000 sq. ft. facility houses over 100 exotic reptile species from around the world including venomous snakes, turtles, lizards, alligators and many more! Some you can even touch and hold!
#23. Ice Palace in Aliso Viejo
You don't have to be a hockey player or figure skater to enjoy the Ice Palace. It's open to the public all week long for casual skating whether you're a beginner or pro. Don't have skates? No problem! Rentals are free with admission!
#24. Los Alamitos Race Course in Cypress
It's not everyday you get to see a race horse, but now that you live in Orange County, it's right in your backyard! Hear and feel the thunder of horse's hooves as they race around Los Alamitos Race Course. Wager on your favorite and maybe you'll go home with more than a family memory.
#25. La Habra Children's Museum in La Habra
A museum where your kids can touch anything and be as loud as they want! Let your inner-child run wild with them, at La Habra Children's Museum, as they can jump around from 7 different hands-on exhibits, including a dinosaur garden, science station, and nature walk, playing and learning along the way.
#26. Scooter's Jungle in Placentia
Near the OC's amusement parks is an indoor playground that'll ignite the spark in any young child. Scooter's Jungle offers all the exercise your little one needs as they can bounce, slide, crawl, and climb on the playful equipment that awaits inside.
#27. Seal Beach in Seal Beach
That's right. There's an actual seal beach in Seal Beach and it attracts locals and tourists alike! Here, you can enjoy everything your typical beach has to offer, sunbathing, swimming, sandcastles, kitesurfing, windsurfing…but here you may see something that's atypical, seals or atleast a bronze statue of one named Slick.
#28. Cinema Escape Rooms in Los Alamitos
Ditch the board games and make family game night a live action event with you all as the main characters. Cinema Escape Rooms will make your family work together to solve challenges you embrace to escape movie and TV themed rooms. All ages, from infants to seniors, are welcomed!
#29. Harry M. Dotson Park in Stanton
The impressive pirate-themed playground, at Harry M Dotson Park, will have young pirate lovers gleaming with enthusiasm as they pretend to be the captain of the ship in search of treasure while they endure the most ruthless enemies trying to stop them. After they're heated battles, they can cool off on the splash pad
#30. Nix Nature Center in Laguna Woods
You and your family can retreat into 7,000 acres of preserved wilderness by visiting Nix Nature Center. With 40 miles of hiking trails, scenic lookouts, and an array of wildlife, it'll never be a boring family-friendly activity in Orange County. Keep your eyes out for animals on the endangered species list including a rare bird called the California Gnatcher and an orange-throated whiptail lizard.
#31. Santiago Creek Bike Trail in Villa Park
Starting at Santiago Park, the paved multi-use Santiago Creek Bike Trail follows Santiago Creek all the way up until Cannon St., where it turns into a dirt path leading into Santiago Regional Oaks Park. The trail is 8.5 miles long with many parks and picnic areas along the way so pack for lunch!
#32. "Concerts at the Park" in La Palma
La Palma is Orange County's smallest city but don't let its size fool you. The 1.8 sq. mi. town hosts a variety of community events including free "Concerts at the Park", which features live music, food, and beverages every Saturday night in the summer! Bring your lawn chair and an empty stomach!
#33. Fossil Reef Park in Laguna Hills
Got some rambunctious tykes at home who love dinosaurs? Fossil Reef Park is a family friendly activity in Orange County that'll surely leave a lasting impression on your children and a fond bonding memory. The cute dino-themed park is actually a historic site with real fossils that shines light on prehistoric times millions of years ago. While you're there, visit the Laguna Hills Community Center to learn more! 
#34. Bell View Trail in Rancho Santa Margarita
Rated #1 hiking trail in RSM, Bell View Trail extends 10 miles into the Santa Ana Mountains. Make it all the way through to the Los Pinos Peak and you'll see surreal views of the peaks and valleys of Orange County and neighboring mountain ranges 4,513 ft. high. It's a pretty challenging trail so not recommended for little ones.
The OC is filled with so many more local attractions, activities, and things to see. In addition, this southern California coastal region is a mere 45 minutes from Los Angeles and just an hour and half away from San Diego. It's also about a 1-2 hour drive to the mountains in any direction, including Angeles National Forest to the north, San Bernardino National Forest to the east, and Palomar Mountain to the south. 
With great weather year round and in close proximity to other cities, nature, and some of the best beaches in the U.S., you most certainly can find family friendly activities in Orange County all year long. 
Who We Are
Best Fit Movers is Orange County's premier full-service moving company. We cater towards residential and commercial moves no matter how big or small. For years, we've been executing successful local and long-distance moves with our award-winning moving services and courteous customer support. You can rely on our moving crew in the OC to make your move hassle-free! 
When you need the top most care for your belongings with your next move or safe and clean storage, call us to schedule a FREE in-home estimate or take two minutes to fill out our online form.