Are you tired of leading a monotonous life? Maybe the place where you live lacks the culture, community connections, and quality of life you seek?
It's time to join the 22,515 people who are lucky enough to call Laguna Beach, California home!
Perfectly situated between Los Angeles and San Diego, Laguna Beach is the best of both worlds – a cosmopolitan enclave with a small-town feel. With its pristine beaches, picturesque views, charming neighborhoods, and artsy vibe, it's no wonder why people who move here rarely leave.
Are you ready to make the move yet? Check out the top 10 reasons you will want to move to Laguna Beach.
1. Amazing Beaches
Beach life is the essence of Laguna Beach. If there is one reason to move to Laguna Beach, it's for the proximity to many beautiful beaches. Most homes in the area are a 5-10 minute walk from at least one of the thirty-six different beaches in the area. Some of them are quiet and difficult to access, and others are bustling beaches, perfect for people-watching.
Main Beach: Laguna Beach's largest beach, featuring volleyball courts, a play area for children, and a popular boardwalk. It's a sandy beach that is perfect for families, especially with the lifeguards regularly on duty.
Crescent Bay Beach: This wide, sandy beach is perfect for taking in the views of Seal Rock, which is a preferred sunning place for the local seals. The waters off of Crescent Bay Beach are also prime spots for scuba diving and snorkeling.
Thalia Street Beach: If you love to surf, this is the beach for you. Because of its tides and swells, the beach typically only attracts surfers, but people who don't surf can come here to watch one of the many surfing competitions that take place here.
Thousand Steps Beach: You don't have to walk down 1,000 steps to access this beach—the true number is 218. It's a large beach with some sandy areas and caves to explore, but it is limited to those who want to do the step workout to get there.
Treasure Island Beach: This beach, lined with rugged rock formations, is the perfect place to discover amazing marine life. Explore it during low tide to see the tide pools full of crabs, starfish, and other ocean creatures.
2. The Vibrant Art Scene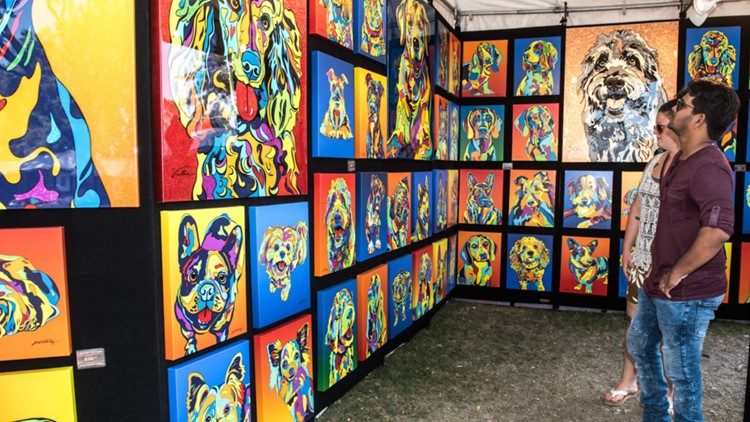 Art is deeply engrained into the culture of Laguna Beach. Home to more than a hundred art studios and galleries, art can be found everywhere in the area. The city of Laguna Beach even adopted an Art in Public Places ordinance. It requires that all commercial buildings incorporate works of art that every member of the community can access.
Laguna Beach Museums and Galleries
Art is the heart and soul of Laguna Beach. The museums and galleries here feature creative artworks by local artists and California-based artists, as well as some international artists. Here are just two of the main ones, but there are many other smaller galleries to explore.
Laguna Art Museum
The Laguna Art Museum is a museum dedicated to works of art made by California artists. They represent and promote the history of art in the state, as well as current artists, with educational programs, exhibitions, and extensive archives and libraries.
Laguna Gallery of Contemporary Art
This contemporary gallery showcases both top local artists as well as some from the international art community. The gallery features paintings, bronze and metal art, sculptures, and glass creations.
Art Classes
With such emphasis on the arts in Laguna Beach, it's a given that there are many art classes to take. Choose from many local studios that offer instructions and courses in the area, such as the community courses given by the Laguna Plein Air Painter's Association, the Sawdust Studio, and many others.
Art Festivals
Not only is Laguna Beach home to many art galleries and museums, but it is also renowned for its art festivals. Some of them take place in the summer, some are year-round, but all of them are sure to impress.
Sawdust Art Festival
For nine weeks of summer, the Sawdust Art Festival entertains both the locals and visitors. The festival offers many art classes, workshops, and marketplaces and is put on by local artists.
Laguna Art-A-Fair
Set in a beautiful location in the Laguna Canyon, the Laguna Art-A-Fair features artists from all over Southern California during July and August. The garden setting is a lovely place to view the work of painters, jewelry makers, sculptors, photographers, and more.
Pageant of the Masters
Held every summer, this unique pageant brings artworks alive with people replicating the subjects in many famous works of art. Performed in an amphitheater to live music, the works are enhanced with beautiful sets, lighting, and live narration.
First Thursday Art Walk
Throughout the year, on the first Thursday of every month, 40 participating art galleries open their doors to the public for free. They offer art demonstrations and activities, live music, and free shuttle services between all of them.
Public Art for All
There are many pieces of art to be discovered all over Laguna Beach. No matter where you go, you will find artistic details, sculptures, and creative touches. These dazzling public works inspire locals and visitors daily.
3. Beautiful Neighborhoods
The laid-back ocean vibe of Laguna Beach is evident in each one of its neighborhoods. They all have unique styles and different features that make them attractive. Thinking of moving to Laguna Beach? Here are some of the popular neighborhoods to consider.
Tree Streets
Named after the large, mature trees that line its streets, Tree Streets is known for charming cottages, large lot sizes, and easy access to the downtown area.
The homes in Tree Streets are greatly sought-after, so there is not a lot of home turnover. If you are lucky enough to find a home for sale here, you can expect to pay between $750,000 for a fixer-upper and up to $2.5 million for a three-bedroom home.
Temple Hills
This neighborhood is set in the hills around Laguna Beach, just above the downtown area. The homes here are built in the Mediterranean, Contemporary, and Craftsman styles and are known for having large lots and beautiful ocean views. Properties here range from $1.5 million to $7 million dollars.
South Laguna
South Laguna is located at the southernmost part of Laguna Beach, just off the Pacific Coast Highway. It's an older, established community featuring quaint cottages and some newer, contemporary estates. Due to the proximity to the ocean, the houses in South Laguna start at $1.5 million for a fixer-upper and can go up to a cost of $4 million.
North Laguna Beach
North Laguna Beach is known to have the most luxurious, expensive homes in the area. Made up of several exclusive gated communities such as Emerald Bay, Irvine Cove, and Smithcliffs, the area features prime oceanfront properties and amazing Pacific Ocean views. Properties here would range from $1 million for a small condo to over $15 million for a large oceanfront estate.
South Laguna Village
The Laguna Village neighborhood is close to the beach and the bustling downtown area of Laguna Beach. It has the highest walk score of all the Laguna Beach neighborhoods, making real estate here a hot commodity. In South Laguna Village, you can find vintage cottages, Mediterranean-style estates, and beach bungalows ranging from $1.5 million to $4 million.
4. Great Food and Drinks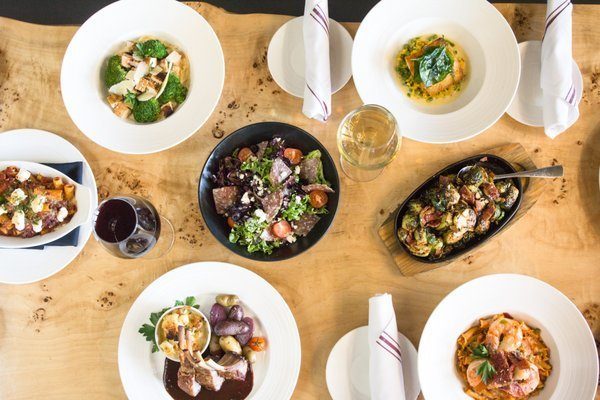 Laguna Beach is known for more than just its art and ocean views—it has countless great restaurants. With more than a hundred restaurants in Laguna Beach, there is something to please everyone. Many of the restaurants are locally owned small businesses where quality, culinary creativity, and customer satisfaction are priorities.
Brunching in Laguna Beach
The people of Laguna Beach love brunch! What's not to love about having your brunch while taking in the fresh ocean air? You can find all your favorite brunch options oceanside in Laguna Beach—waffles, omelets, breakfast burritos, smoothies, and much more.
Stand-Out Mexican Food 
Mexican food is synonymous with Southern California, and Laguna Beach has no shortage of excellent Mexican options. From fast food to traditional Mexican eateries, you'll get your fill of satisfying tacos, burritos, and meat and fish dishes in Laguna Beach.
A Sizzling Sushi Scene
There is a strong sushi scene in Laguna Beach, which was influenced by its strong ocean vibe. The location, the flair for the arts in the area, along with the abundance of fresh produce from the region, make Laguna Beach one of the best places for sushi in Southern California.
Restaurants With a View
As a resident of Laguna Beach, you can enjoy a meal looking out over the glistening waters of the Pacific Ocean any time you want. There are many restaurants, both formal and casual options, that offer excellent food and incredible views.
Date Night Hot Spots
Laguna Beach is unique, artistic, and romantic. There are many date-night options that offer charm and amazing food. You'll have a plethora of options, whether it's for a first date, an anniversary, or another special occasion.
A Great Cup of Coffee
We all need our caffeine fix, and in Laguna Beach, there are many unique, eclectic cafés to choose from. Whether you prefer a basic cup of joe or a specialty coffee, there is something for everywhere here. Some places even roast their own coffee beans, and most of them also serve delicious baked treats and light lunches.
When Nothing but a Steak Will Do
Many places can make you a steak, but there is one place that is known as an elegant, upscale, can't-miss steakhouse in Laguna Beach – Selanne Steak Tavern. This is the place to enjoy steak and seafood in Laguna Beach, and make sure to pair your food with a wine from their award-winning wine list.
Quality Take-Out Options
Sometimes you might want to take your food to go so you can picnic on the beach. Or maybe you are looking for a quick lunch or didn't have time to cook and need a take-out place to grab your food and go. In any case, there is no shortage of quality take-out options in Laguna Beach. From pizza to salads to sushi and sandwiches, you can take your pick for take-out.
Wine Tasting
There are two wineries in Laguna Beach: McClain Cellars and Laguna Canyon Winery. Both of them are located along Laguna Canyon Road. The beautiful wineries offer regular wine tastings and often host community events and special evenings featuring live music.
Buzzing Breweries
Do you prefer a good beer over a glass of wine? Several Laguna Beach breweries offer a great beer experience with a large variety of craft beers that are brewed in-house. Pair your refreshing beer with a delicious selection of appetizers and food options.
5. Community Involvement
Living in Laguna Beach means being a part of a tight-knit community. For the sophisticated oceanfront enclave that it is, it also has a small-town feel, which is why many people choose Laguna Beach as their home.
Families, neighbors, and friends come together for each other on a daily basis,  but they also support many area-wide initiatives and community organizations. These are some of the missions important to the residents of Laguna Beach.
The Laguna Canyon Foundation: The Laguna Canyon organization is tasked with preserving the natural beauty of the region and preventing the commercial development of the land. Offering many educational programs, events, and workshops, the organization encourages locals to get involved.
The Pacific Marine Mammal Center: The mission of the Pacific Marine Mammal Center is to rescue, rehabilitate and release ocean mammals that are hurt or in danger in the waters around Laguna Beach. They offer student programs, summer camps, and educational workshops that bring the locals closer to the ocean wildlife that inhabits the area.
Laguna Beach Historical Society: The historical society of Laguna Beach strives to keep the rich history of Laguna Beach alive. Laguna Beach's history, from prehistoric times to the current day, is recognized and recorded here and is an important part of its community pride.
6. Safety
Laguna Beach is a coastal city with a small-town feel. Crimes do happen here as they do in the rest of the state and country, but crime rates here are lower than the national average. Laguna Beach also has a police force that interacts and communicates well with the residents. For the most part, Laguna Beach is a safe, idyllic community.
7. The Perfect Place for an Active Lifestyle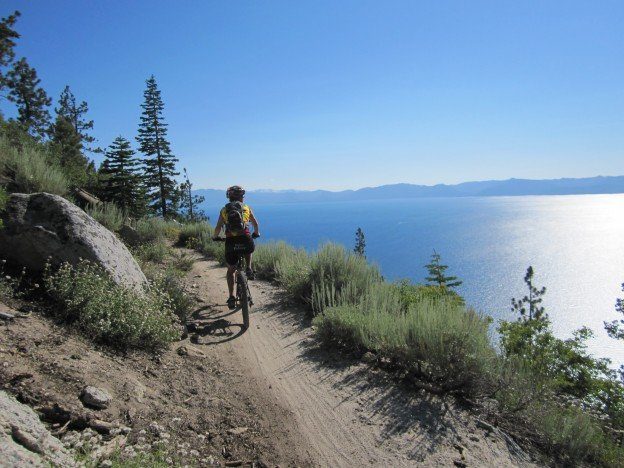 When you make your move to Laguna Beach, make sure your movers pack up everything you need for an active lifestyle, water sports, and outdoor living!
It's the perfect place to incorporate a healthy, active lifestyle into their daily routine. Surrounded by ideal conditions, weather, and idyllic landscapes—Laguna Beach nurtures the body and the soul.
The Weather
Perfect for spending your days outdoors, the weather in Laguna Beach is mild and enjoyable, with daytime highs around 68°F in the winter months and 80°F during the summer. Winter months can be chilly at times, but it never drops below freezing and remains comfortable. During the summer months, the extreme heat is tempered by refreshing ocean breezes, making it the perfect climate to be outdoors.
Parks
Because of the pleasant weather and the beautiful settings, spending time in the local parks is a favorite pastime of the residents of Laguna Beach. There are beautiful parks within walking distance from every home in Laguna Beach. Here are some of the popular ones.
Heisler Park
This popular oceanfront park has plenty of walking trails, all with scenic views of the Atlantic Ocean. There are plenty of places to sit down and lots of coves and tide pools to explore on the beach below.
Crystal Cove State Park
Hundreds of miles of walking and hiking trails await you at this 3.5-mile-long stretch of protected coastline. It's a picturesque beachfront park, perfect for walking, hiking, and trail running.
Alta Laguna Park
Nestled into the hills of the Orange County Basin, the park features a wooded area as well as many sports facilities and picnic tables. It's the perfect spot to play tennis or baseball or to enjoy the area's many hiking trails.
Laguna Coast Wilderness Park
The Laguna Coast Wilderness Park features forty miles of walking and hiking trails. The paths lead through the coastal canyon and woodlands, and onto ridges that offer spectacular views of the surrounding landscapes.
Walk, Walk, Walk
The residents of Laguna Beach love to walk. It's a pedestrian-friendly place with many beautiful neighborhoods to explore as well as hundreds of miles of nature trails to access, either along the ocean or inland.
Water Activities
Laguna Beach is known for the variety of water activities that are available to the residents. Every person who lives in the area is a short walk or drive away from the beach, and that means easy access to water sports! There are limitless water activities to choose from, such as:
Swimming
Surfing
Snorkeling
Diving
Skimboarding
Paddleboarding
Kayaking
Yoga
There are many yoga studios and instructors in the Laguna Beach area. Because of the mild weather, many of these yoga sessions can be taken on the beach or in one of the local parks.
Golf Courses
With the balmy weather and beautiful scenery, Laguna Beach is the perfect place to play golf. There are several golf courses in the area that are enjoyable, walkable courses with excellent, well-maintained greens and impressive clubhouses.
8. Access to Jobs
Choosing to live in Laguna Beach means a move to Orange County, which has long established itself as a business hub for many industries. These include jobs in healthcare, finance, and manufacturing. Recently, new technology in the booming financial technology sector, also known as FinTech, has driven job growth in the area.
Laguna Beach is nestled along the sea and tucked into the hills around it, but it's easy to get in and out of the area. The Pacific Coast Highway goes right through Laguna Beach, providing an easy way to head north to Anaheim and Los Angeles and south towards San Diego. There is also easy access to the 73 toll road past Irvine and the 405 freeway via Laguna Canyon Road.
Laguna Beach is the perfect central location for jobs in the Irvine and Anaheim areas of Orange County, as well as some parts of Los Angeles.
9. Great Schools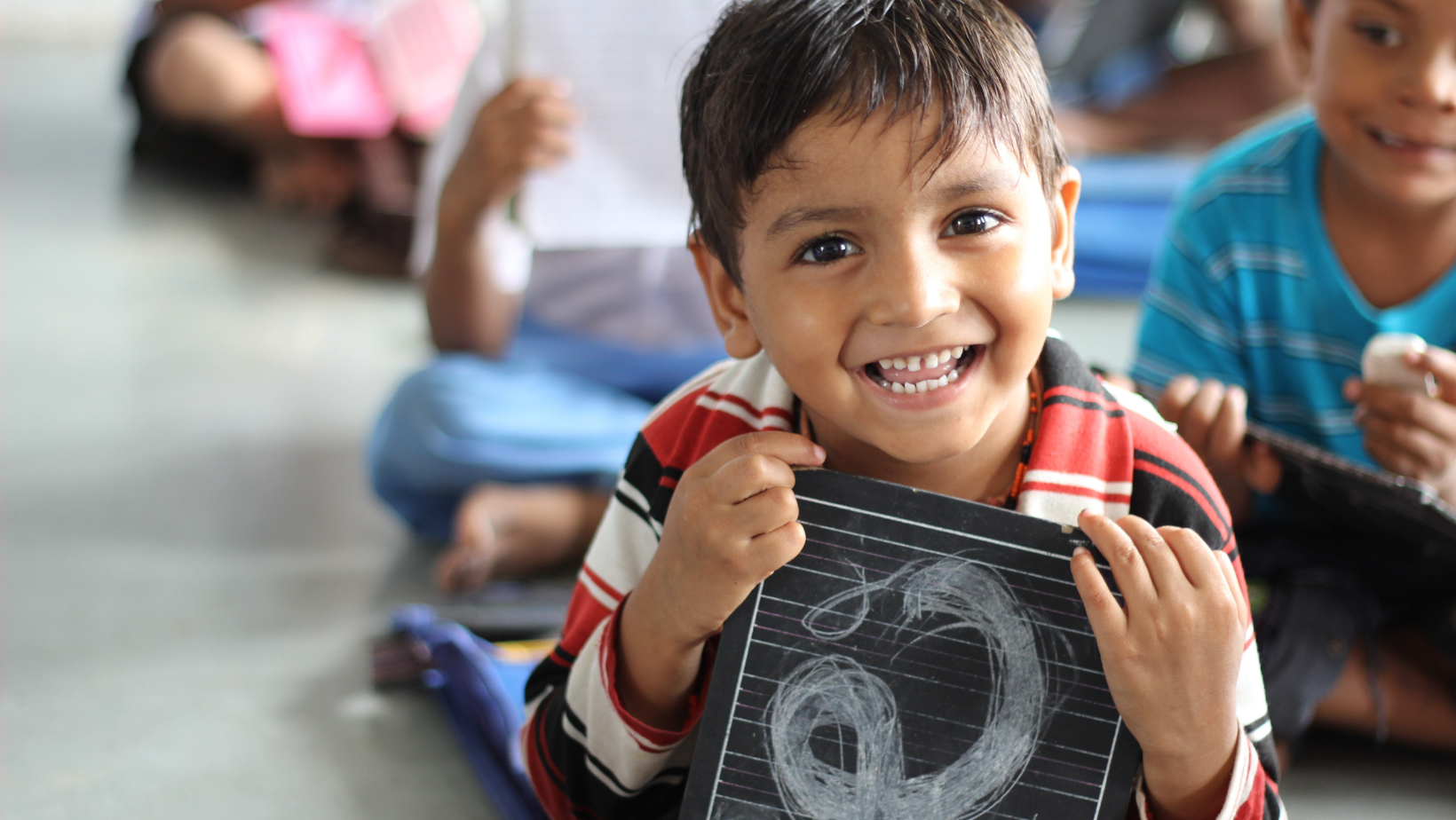 There are many great schools in Laguna Beach. There are both private and public schools in the area, but because of their excellent rankings and reputations, most residents choose public schools. El Morro Elementary and Top of the World Elementary School are among the top elementary schools in California.
There is only one middle school and one high school in Laguna Beach: Thurston Middle School and Laguna Beach High School. Both schools rank highly among other middle schools and high schools in the state. Each of the schools boasts an impressive 20-to-1 student-teacher ratio.
10. Quality of Life
Whether you are moving into an apartment or a sprawling oceanfront estate, your reason for moving to Laguna Beach is likely to be the same –  to achieve a better quality of life.
There are several factors to consider for a better quality of life. These include:
Your physical and mental wellbeing
Quality relationships with other people
Access to social and community activities
Personal growth and fulfillment
Fun and recreation
Laguna Beach is the place to be able to achieve the ideal quality of life people strive for. It offers a relaxed, peaceful lifestyle, and a wonderful tight-knit community with lots of social, artistic, and recreational activities to pursue.
Making the Move to Laguna Beach, CA
Ready to relocate to Laguna Beach to enjoy its luxurious yet laid-back oceanfront lifestyle? Whether you prefer living in an oceanfront condo, a quaint cottage, or a grand estate, you won't regret moving to Laguna Beach, CA.
If you are ready to move your life to Laguna Beach, California, we are here to help you with your hassle-free move! Contact us today to get a quote for your move or find out more about the professional moving services we offer.