If you're one of the thousands of people who are moving to San Diego every year, or even if you're leaving the area or just moving within it, it's important that you utilize the services of a qualified and reliable moving company. You never want to pick a moving company just because they're the cheapest or because they're the first name that comes up on Google.
While the moving company that you choose should be affordable, the best San Diego movers are also responsive, fully licensed and insured, efficient, and have a good reputation. Luckily, we've compiled a list of the best San Diego moving companies for you. So continue reading and we'll walk you through everything you need to know.
1. Best Fit Movers
Best Fit Movers is located at 8400 Miramar Rd #202A, San Diego, CA 92126 and our phone number is 858-281-4125. We have over 100 positive reviews on Yelp and over 150 positive reviews on Google. So what makes Best Fit Movers so beloved by the local community?
Best Fit Movers, Inc. was designed from the beginning to provide a friendly and pleasant moving experience for all parties involved. We provide leading moving services for residential, commercial, and military needs as well as secure storage. We also make it a point to provide as much or as little manpower as the client needs so that we can avoid wasting resources and energy that is unnecessary.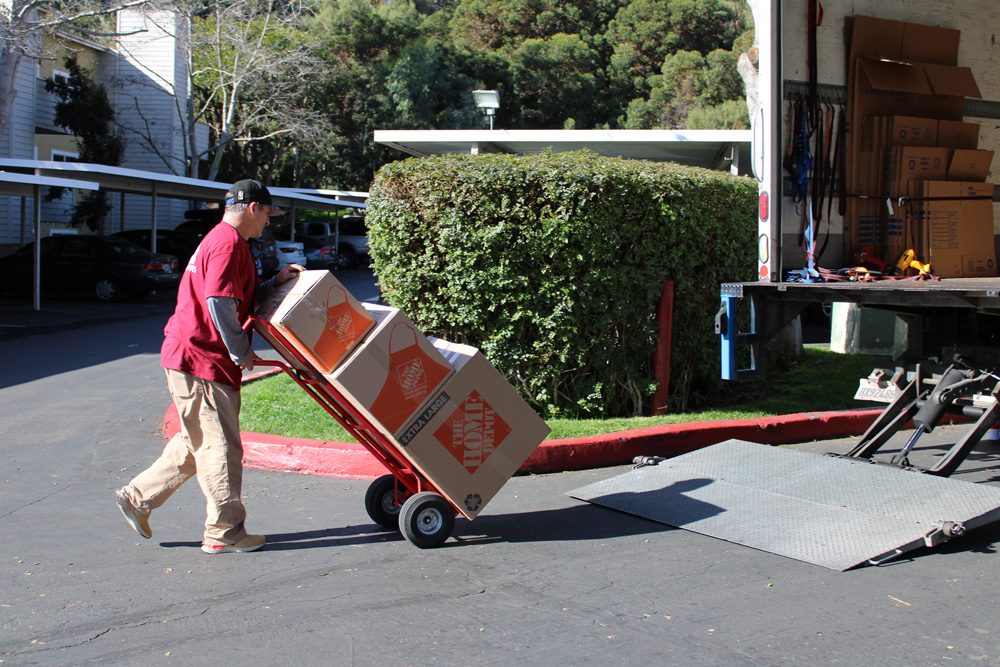 Best Fit Movers also provides long-distance moving and packing services so that you can rest easy knowing that all areas of your move are being handled with professional care. Best Fit Movers understands that moving doesn't just involve transporting boxes of stuff from one location to another, but rather that it involves making sure that your valuables are cared for and respected as you start the next chapter in your life.
Shela from San Diego noted in her review of Best Fit Movers that "they made sure our furniture was well protected and also not to scratch our walls and floors in our new home." Another customer gushed in their BBB review that "the guys were so polite and friendly."
You can contact Best Fit Movers today for a free quote.
2. 24/7 Moving & Storage
As the name implies, 24/7 Moving and Storage will work with you any time, any day. This San Diego moving company provides storage unit moves, single item moves, full-service packing and moving, truck loading and unloading, and "do it yourself" assistance.
Whether you're moving everything in your home or just a couple of items, 24/7 Moving and Storage can support you. All of the employees at this company are well-trained and they never hire one-day labor. They also only use professional moving equipment and make safety a priority.
When it comes to long-distance moves, they can perform same day and next day services for moves that are under five-hundred miles. They will also pad wrap all furniture at no extra charge and provide detailed inventory services.
You should also consider this fully licensed and insured moving company for their many discounts. They provide a 5% discount to members of the military, whether active duty, veteran, or retiree. They also provide 5% student discounts and even 5% discounts for moving on a weekday.
You can find 24/7 Moving and Storage at 2622 Piantino Cir, San Diego, California 92108, US. They can also be reached by calling them at 619-202-6777.
3. Move Central
Move Central was created on the idea that moving could be a simple process when you have the support and help of a professional and efficient team of movers. Move Central is fully licensed and insured and their movers are carefully selected through a rigorous application and interview process. All of their movers have years of moving experience and undergo background checks.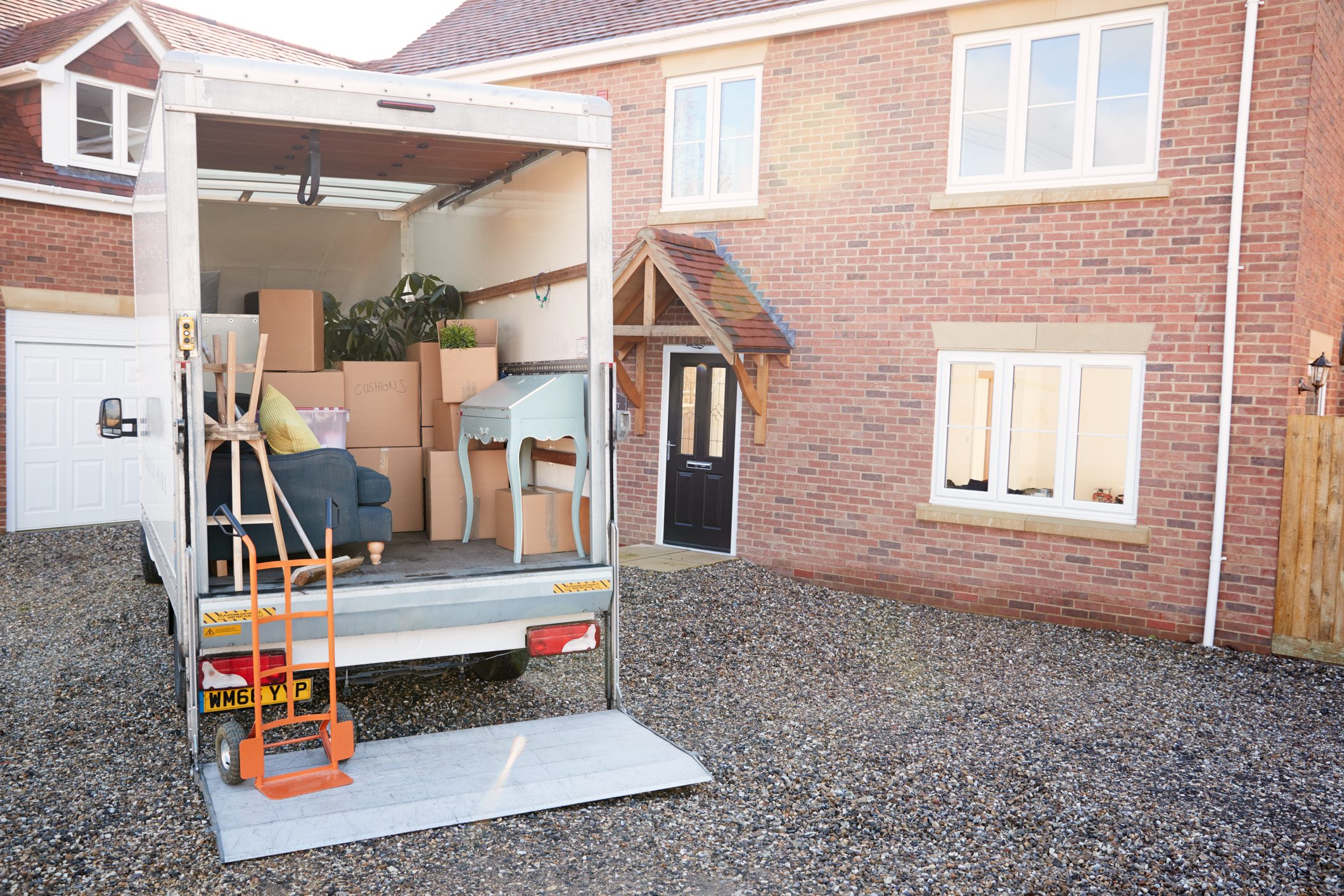 When it comes to reviews, they have an average of five out of five stars based on over 1,000 reviews.
Move Central can help you with short- as well as long-distance moving. They have been serving the good people of San Diego for over ten years.
Another helpful thing from Move Central is that they show on their website how long a move generally takes depending on the size of the space. They also give a general estimate of how many movers you'll need and how long it takes to load and unload your items.
Move Central Moving and Storage is located at 8963 Carroll Way B1, San Diego, CA 92121. You can also call them at 619-648-8787.
4. Cube Moving and Storage
Cube Moving and Storage provides affordable and simple moving and storage services. This company was founded in 2010 by a family of experienced movers. Some of their services include loading and unloading, wrapping and packing, transportation, and disassembling and reassembling at no extra cost.
Cube Moving uses 24-26-foot box trucks that are totally equipped for all types of moves. They also use logistics belts and quilts to make sure that your valuables are kept secure and stable. On moving day, all of Cube's equipment, tools, and reusable packing materials (blankets, wardrobe boxes, etc.) are free to use so long as they're returned by the end of the move.
All of their trucks also come with a supply of non-reusable packing materials that you can use too. They also offer a variety of moving kits to make your move even easier.
On Yelp, Cube Moving and Storage has an average rating of 4.5 stars out of 5 and over 350 reviews. Cube Moving and Storage is located at 8045 Raytheon Rd, San Diego, CA 92111. And you can call them at 619-366-9806.
5. Finch Moving
Finch Moving is a fully licensed and insured moving company that serves the Greater San Diego Area. They are a full service moving company that specializes in office and residential moving. Another cool thing about Finch moving is that they are locally owned and operated and not franchised, so you know that you're going to receive personal and careful attention from them.
They provide high-quality packing services. Their experts will pack your valuables securely and safely and they can fully pack your items before your moving day. They will clearly label everything to make sure that your items are easily organized once they are delivered to your new office or home.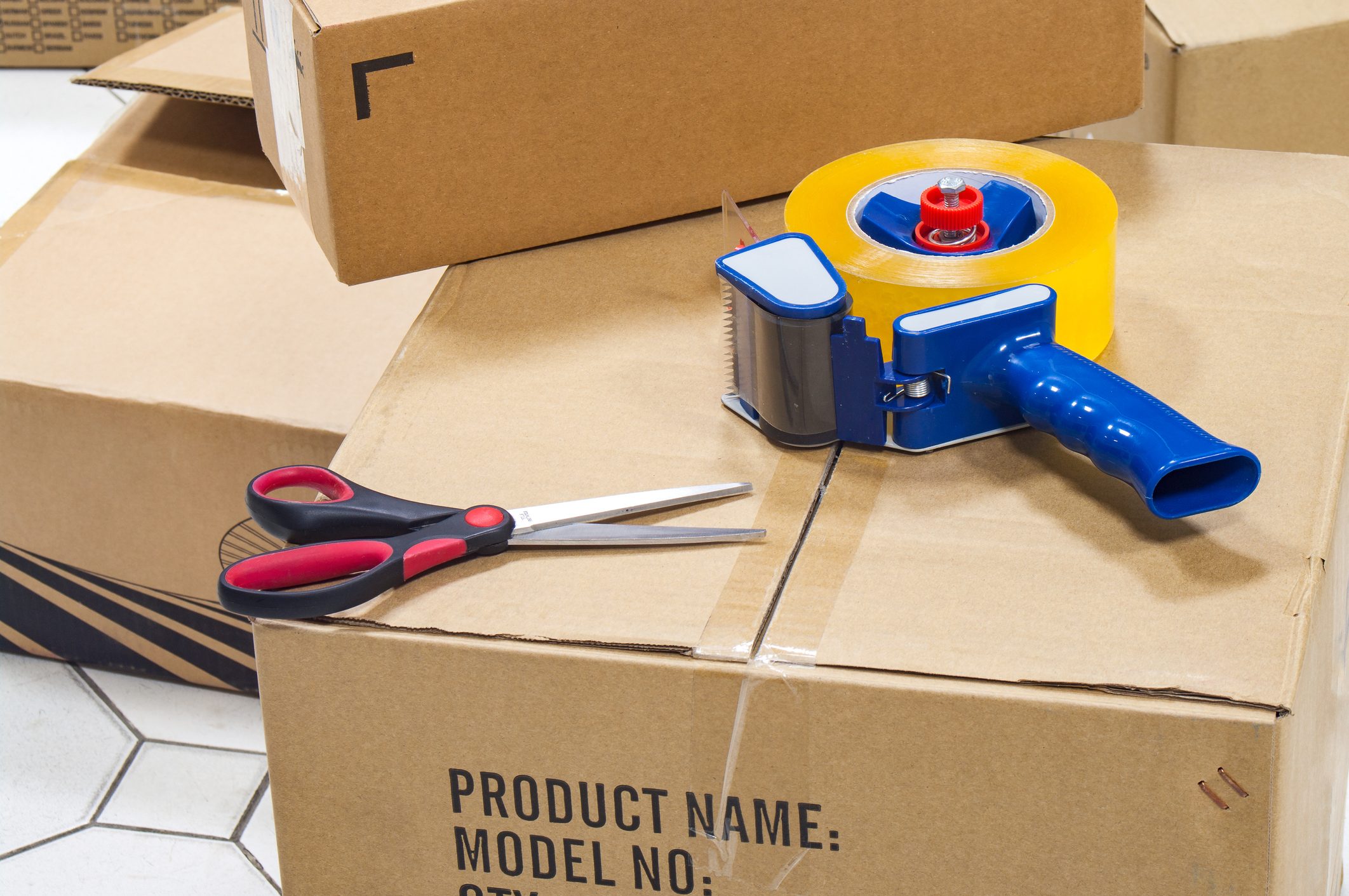 Finch Moving also offers standard packing supplies such as bubble wrap, paper, boxes, and more.
For long-distance moves, Finch Moving has all of the experience and equipment needed to get the job done. They treat every customer on an individual basis and cover every aspect of the move.
A moving consultant from Finch will provide you with a free estimate that doesn't come with any hidden fees and they will go over the entire timeline with you. Each of their movers undergoes extensive training on how to correctly pack, wrap, and transport any object.
They also utilize specialized heavy-duty blankets to protect your things, including headboards, dressers, televisions, couches, and other items at your request. The movers at Finch will also happily disassemble and reassemble all of your furniture, including beds and bunk beds, mirrors, dressers, china cabinets, tables, and baby cribs. They also won't charge you for disassembly or reassembly and also won't charge you for using elevators or stairs.
This company also offers on-site estimates for free. They will then provide you with either a "Not to Exceed" price or a flat fee as well as a delivery day.
Finch Moving can be reached at 855-969-6683.
6. Happy Home Moving
Happy Home Moving is a fully licensed, insured, and bonded relocating company. Happy Home Moving provides local moving services within the state of California. They also organize and perform long-distance moves anywhere within the continental United States.
Their movers are professionally trained and all have years of experience. Customers of Happy Home Moving will also receive free liability coverage for their belongings.
When it comes to local moving services, Happy Home Moving will happily disassemble your furniture and then reassemble it at your new location. They also specialize in transporting pool tables, pianos, and fine furniture.
To transport your materials, they use wardrobe boxes, shrink wrap, and quilted moving blankets. They will fully wrap upholstered material in protective plastic material and unwrap everything at the destination too.
For long-distance moves, they begin with free moving estimates. They will also point out to you any special moving requirements and make recommendations to help you make your move as cost-effective, stress-free, and simple as possible.
Happy Home Moving also has their own storage warehouses. They offer competitive prices and a wide variety of storage unit sizes. And partial months can also be prorated.
The San Diego location for Happy Home Moving can be found at 2790 Kurtz St, San Diego, CA 92110. And the company's phone number is 626-365-0407.
7. We Like to Move It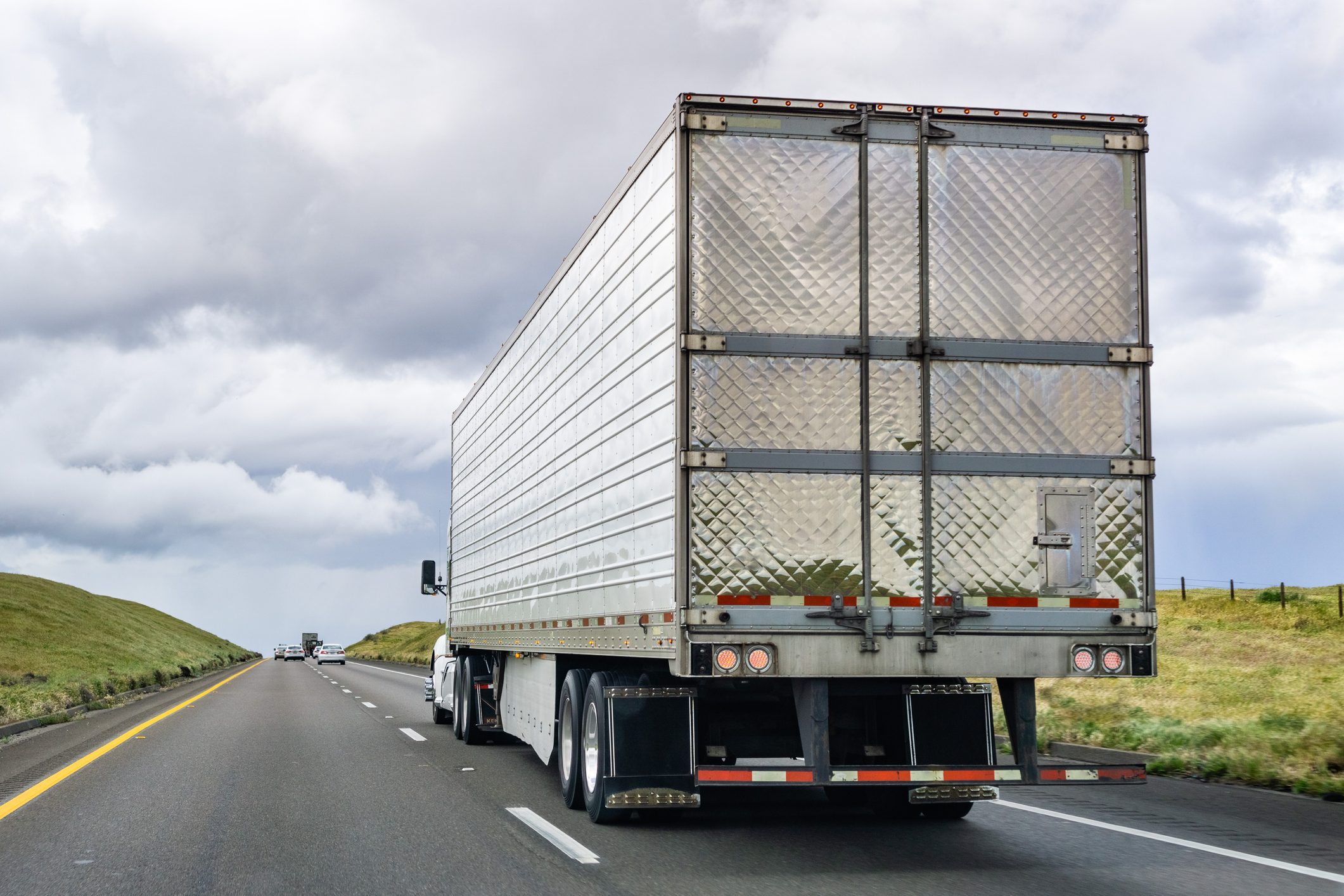 We Like to Move It is a San Diego moving company that performs both short- and long-distance moves. They are fully licensed and insured and make sure that all of their employees go through an extensive training course. Employees at We Like to Move It are full-time, never temporary, and undergo background checks.
Employees here know that it's unacceptable to simply stand around on the job as well as smoke while working.
For local moves, you will receive thick moving blankets, unlimited premium stretch wrap, unlimited tape, and floor runners. You can also expect to be loaned wardrobe boxes, power tools, and they will also provide you with basic insurance.
We Like to Move It offers long-distance moving services too. With this company, you'll get 24-hour live updates on the status of your items. They will also handle every aspect of your move, from the preparation to the load to the drive to the unloading. We Like to Move It never consolidates loads which means that they can leave right away and give you the fastest delivery window possible.
We Like to Move It has an average of 5 out of 5 stars on Yelp from nearly sixty reviews. Customer reviews highlighted the accurate and affordable quotes, the efficient and punctual employees, and the superb and friendly customer service.
If you'd like to hire We Like to Move It, you can visit them at 302 Washington St, Suite 104, San Diego, CA 92103 or call them at 619-483-1505.
8. Gorilla Movers
Despite its cute name, Gorilla Movers doesn't monkey around. In 2010, the company was a finalist for Excellence in Customer Service" according to the San Diego Chamber of Commerce. All of the employees at Gorilla Movers need to pass a comprehensive training program.
They also specialize specifically in local moves. This allows them to better focus their attention on just one aspect of the moving industry in order to provide excellent service. They offer packing instructions, equipment, and tips as well as labor and support throughout your entire move.
They offer services for residential as well as commercial moves. They will also work around your budget so that you can get the services you need at prices that you can actually afford.
Gorilla Movers is located at 7692 Trade St Suite E, San Diego, CA, 92121 and their phone number is 619-600-5000.
The Importance of Knowing About the Best San Diego Movers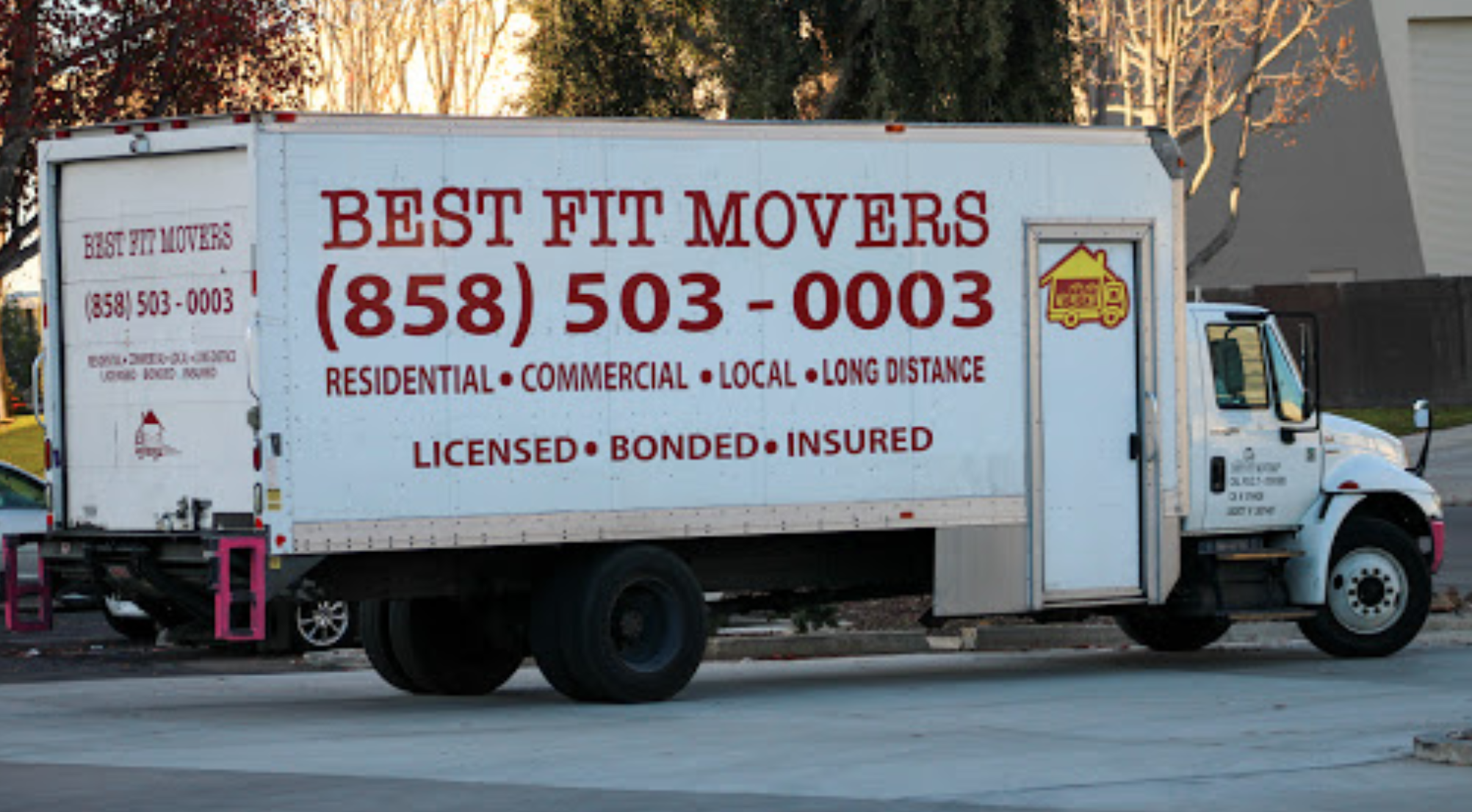 As we can see, there are many different moving companies in San Diego. While it's great to have a variety of options, it can also be overwhelming. Hopefully, this list helped you learn about the best San Diego movers.
If you're looking for the best of the best, then you should consider Best Fit Movers. Our movers are efficient, friendly, and reliable. So contact us today to get your free quote!