Are you planning on moving from San Diego to Austin? Contact Best Fit Movers to learn more about our services.
Austin, Texas is currently the fastest-growing metro area in the United States. In fact, an estimated 169 people move to Austin every single day.
All this growth means Austin is a hub of activity and opportunities. You might even be one of the hundreds of people considering making the move. But, if you are, you might also have a few questions.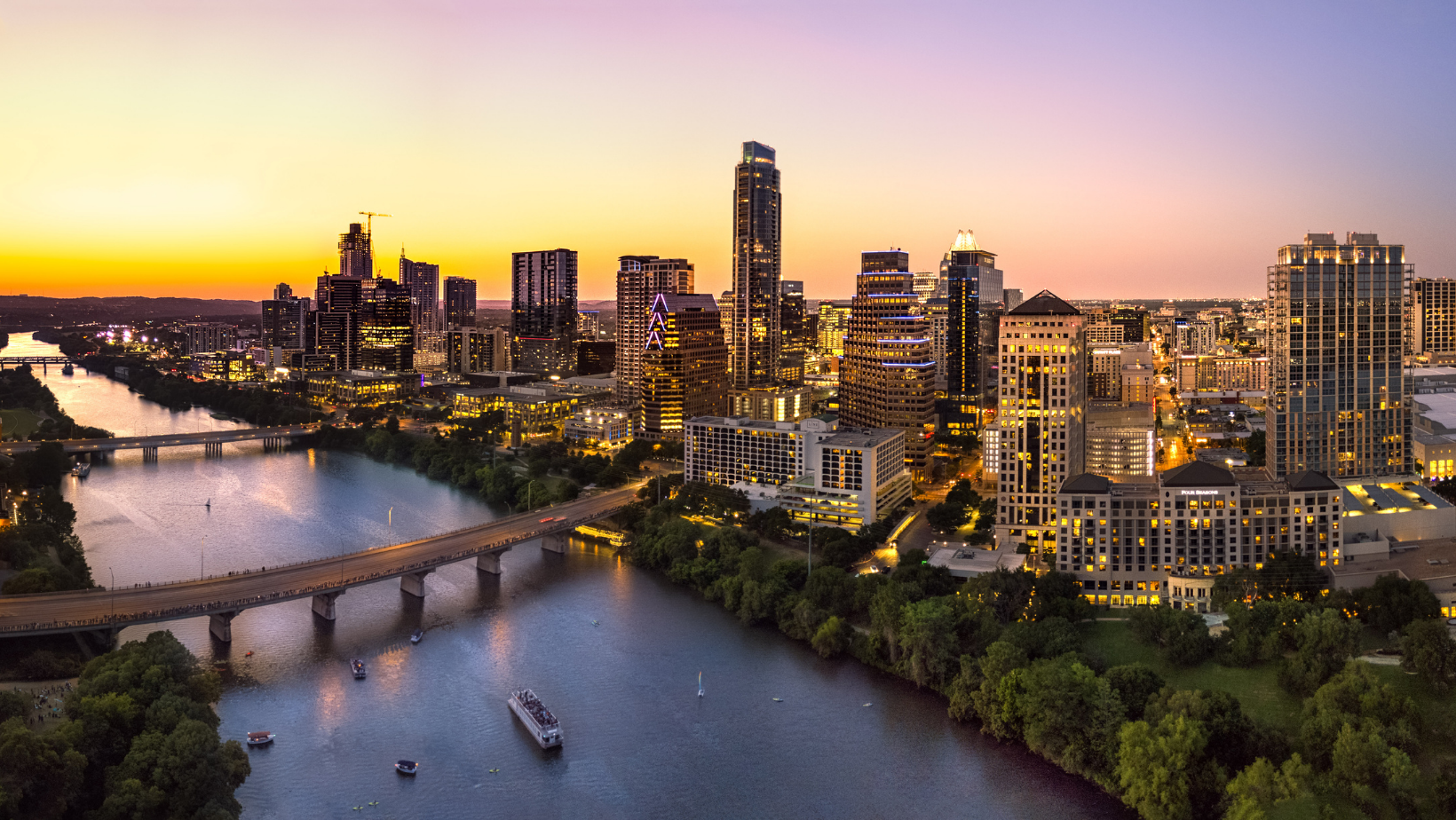 Moving is always a big decision. It can change everything about your life, and the costs of moving from San Diego to Austin can leave you with a bit of hesitation.
Luckily, this guide will help make your decision (and your move) an easy-breezy experience.
The Austin Boom
The growth going on in Austin is no joke. A number of factors have made Austin, and Texas in general, a desirable place to live.
Lower cost of living, new job opportunities, and views to die for are some major factors making people consider moving to Texas. And these are some pretty valid reasons.
If you're considering the move, you might not be sure what to expect from Austin. From cowboys to tech gurus, Austin is a city with a flavor all its own.
The Austin Cost of Living
It's no surprise that Texas is a bit cheaper than some other states in the U.S. With no state income tax, more affordable real estate, and a booming job market the savings you find in Austin might be well worth the hassle of moving.
In fact, some Austin migrants find that the lack of state income tax can increase their take-home pay up to 10% or more! That's some serious dough.
A Real Estate Market on the Rise
You could also find some serious savings when it comes to real estate. While Austin's real estate prices are on the rise, they're still distinctly less than what you'll find in San Diego.
The average home value in San Diego is roughly $628,519. In Austin, the average home value is $401,999. That's a significant potential savings of $226,520.
If you're considering renting in Austin, you'll also see a drastic difference after leaving California. In San Diego, rents average $2,237. In Austin, that number drops to just $1,439.
With the booming real estate market, there are also plenty of places to choose from. Many of them are surrounded by gorgeous views and delicious food options. Plus, Austin's relatively small size means you're never too far from the action.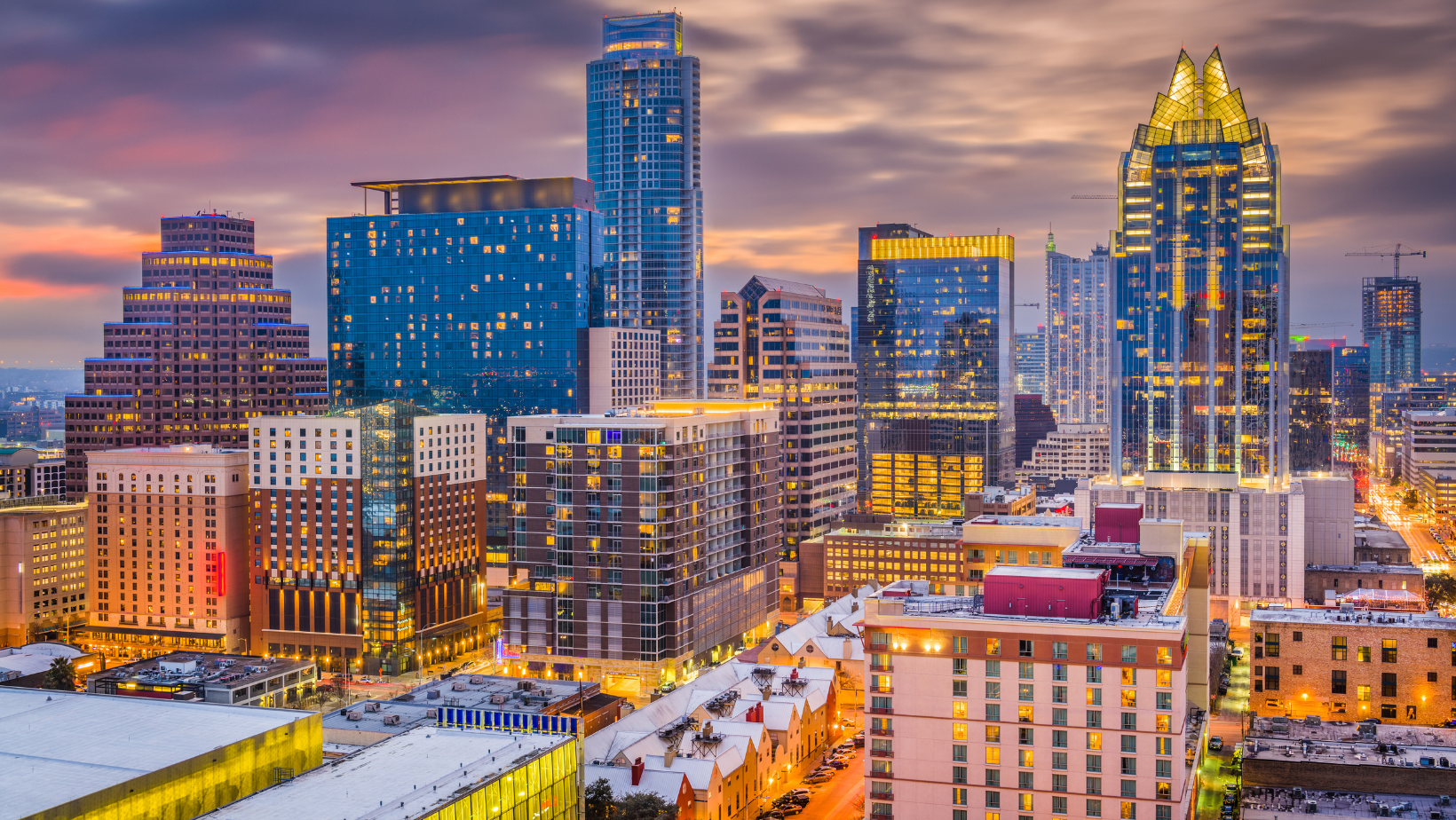 Opportunities Abound in Austin
If you're looking for new job opportunities, look no further. According to the Wall Street Journal, Austin currently has the second hottest job market in the country.
The job market is especially impressive for those working in tech, engineering, and real estate. But really, anyone coming to Austin has a pretty good chance of making a major leap forward in their career.
Austin has one of the lowest unemployment rates in the country. It also has an average income that is higher than the national average. And, if you're looking for an education, Austin's got that covered, too.
Listed as one of "America's Smartest Cities," Austin has some of the best educational opportunities around. From tiny tots to your incoming college student, Austin has some of the finest educational institutions in the country, including the world-renowned University of Texas.
A Natural Oasis in the Heart of Urbanity
Another major draw for those considering Austin as their new home is the wildlife that surrounds the city. With no shortage of gorgeous lakes, hiking trails, and beautiful parks, Austin is a great city for those longing for the great outdoors.
Enjoy hikes up impressive Mt. Bonnell or paddleboard across lovely Lady Bird Lake. You can even stop off to see the famous flocks of emerging bats on Congress Avenue.
Leisure for All Types
If the outdoors aren't really your thing, Austin still has plenty to offer. Known for its numerous live music venues, there's always a show going on in Austin.
Major festivals such as Austin City Limits, South by Southwest, and Austin Film Festival also make Austin a major hub for media moguls and artists.
The food scene is also no slacker, either. From tacos to barbeque and everything in between, Austin has a wide array of distinctly Texan eats.
The Cost of Moving to Austin
While Austin has a lot to offer anyone seeking new opportunities and loads of fun, there can still be some major costs associated with making the leap.
Like any city, Austin has its own host of problems any potential transplant should consider. From pretty intense traffic to some wicked weather, you may find Austin isn't quite right for you.
Austin's Cons
One of the biggest complaints about Austin is the considerable traffic. With few major highways, Austin can get pretty congested. So, if you're looking to escape San Diego traffic, you might find that Austin's isn't much better.
Another issue recent transplants face is the weather. Brutal summers, inconsistent winters, and a lack of seasons can be difficult for some recent Austinites. However, the weather conditions aren't too different from San Diego's, and more rain might even be a welcome addition for some.
Additionally, while Texans are known for their friendliness, you may find some disdain from locals. But, this problem isn't unique to Austin. Any growing city may find a cold shoulder from the local community.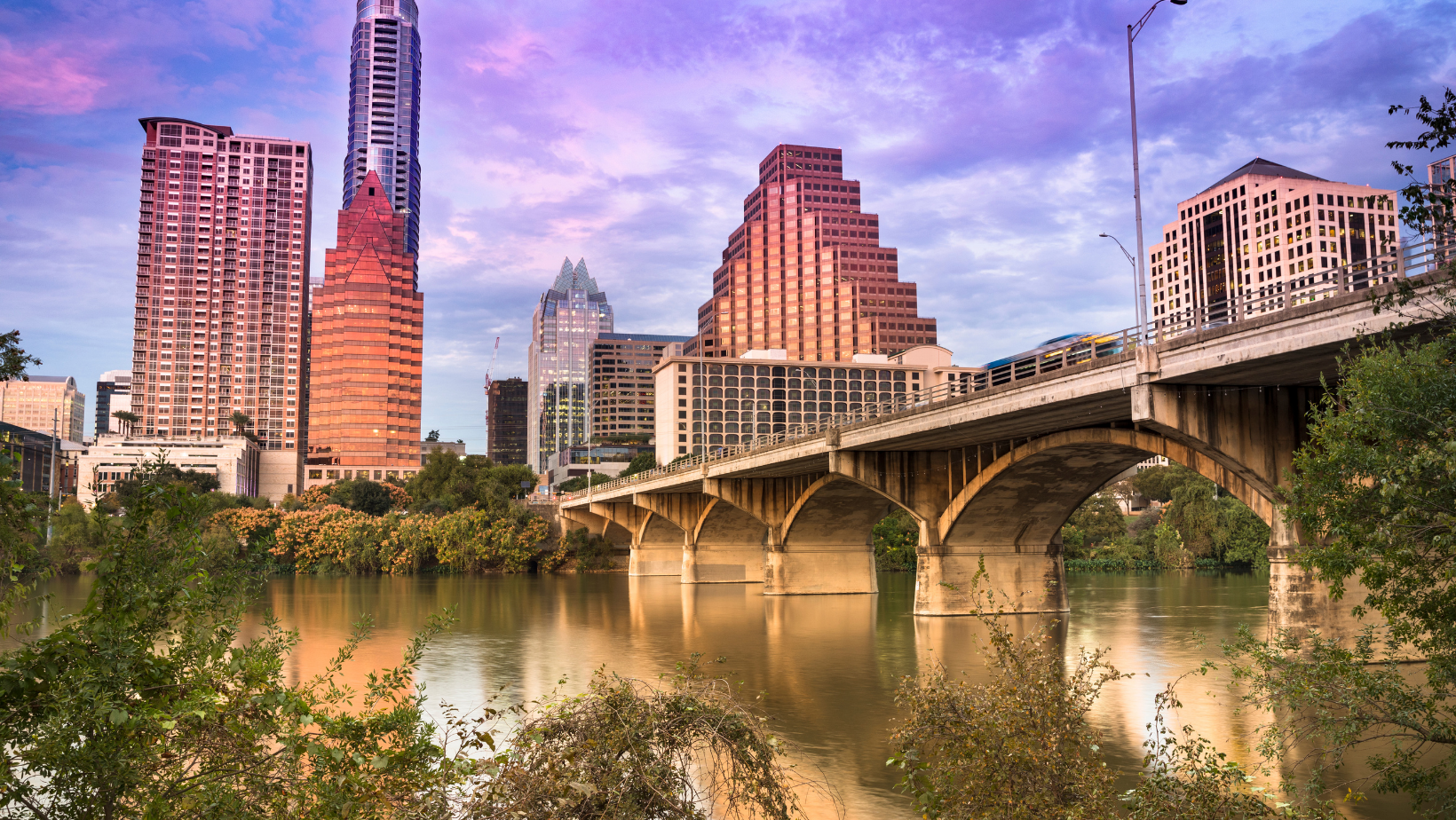 The Personal Cost of Packing Up
It's no secret that moving costs can add up. This is especially true when you're moving over 1,000 miles across the country.
Moving costs can vary from person to person. The price will depend on how many belongings you'll be moving, the distance of travel, and other special circumstances.
In general, though, you can expect to spend anywhere from $2,000-$7,000 on your move. You'll also have plenty of logistical headaches that you'll have to deal with. That makes moving a pretty big decision that shouldn't be taken lightly.
The good news is working with the top California moving companies can help you get the best possible deals on your moving costs. They can also help ensure your move goes smoothly.
Moving from San Diego to Austin: The Checklist
If you've decided moving to Texas is the right choice for you, you might not be sure where to even begin when it comes to preparing for your move. Finding a new home, packing and unpacking, and all the other tasks that go into moving can make it seem like a pretty daunting task.
To eliminate stress, try following this simple moving checklist. This will help make sure all your ducks are in a row.
Your move officially begins once you're certain you'll be relocating. You've got a new house, a new job, and you're ready to go. What next?
1. Let Everyone Know Your New Address
Once you're certain you'll be moving, it's important to let all the important people know of your new address. This means giving new addresses to friends, family, and any professional contacts that may need to know.
Additionally, you'll need to let the USPS know of your address change. Also, take the time to cancel or update any subscription services with your new address.
Updating your address will save a lot of hassle for you and whoever moves into your old home. Now, your mail won't get lost and the new residents of your home won't be bogged down with someone else's mail.
2. Obtain Important Records
Next, you'll want to pay a visit to any doctors, dentists, or therapists that you see. It's important to obtain complete medical records for you and every member of your family.
This way, when you get to Austin and start finding new doctors, it'll be easy to get a complete medical history. Being proactive here can save you from a lot of headaches later.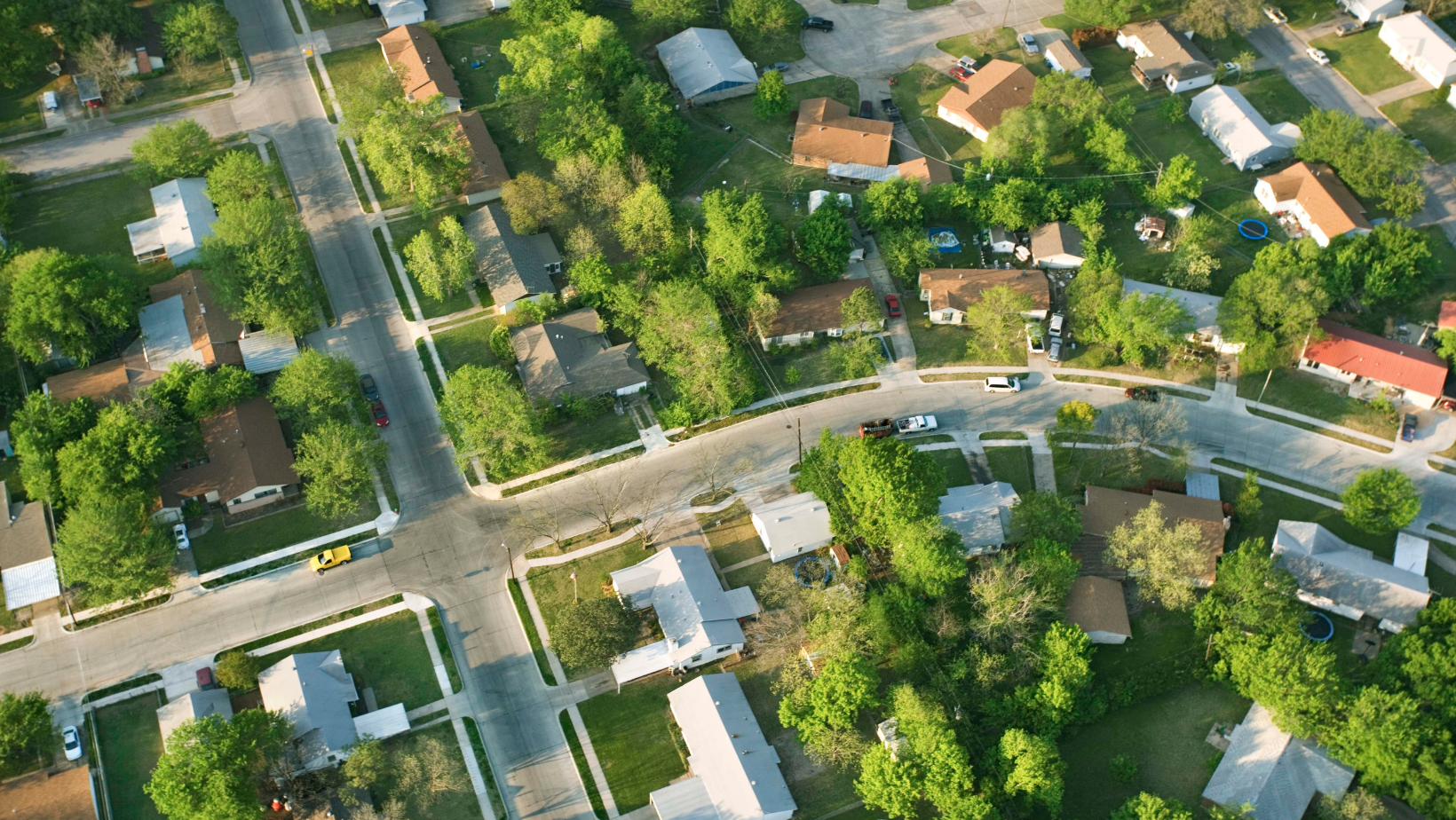 3. Prepare Fido for the Move
Any pets you have will need to be considered in your moving preparations. Make sure veterinarians are notified, records are obtained, and your furry friends are ready to go.
It may also be a good idea to pay your vet a visit to get tips for traveling with a pet. Many animals aren't big fans of change, so your vet will be able to ease the transition. Vets can also make sure your pets are in top physical condition to travel.
4. Pack Up the House
One of the most important steps in moving is, of course, packing up! When moving, you might be surprised at just how many personal belongings you have. That's why it's a good idea to start the packing process as early as four to six weeks before your projected move.
Packing can seem like a dreaded process. And even worse is the prospect of unpacking once you finally arrive at your destination.
To lessen the stress, there are a few tips to remember when packing. First, stay organized. Pack from room to room — and unpack in a similar fashion.
It's important to pack with the unpacking process in mind. Keep similar items in the same boxes and use labels to keep things organized. Clear, detailed labels will be a life-saver when it's time to unpack.
While packing, it's also a great time to clear out any old stuff you don't want. Donate or discard items that don't need to be going with you. Remember, a move is a fresh start, so there's no better time to clear out the junk.
5. Choosing a Mover
Another hugely important step in any move is making sure you've got the right movers. Hiring a trustworthy mover will make sure your items arrive safely and on time.
You should start looking for a mover as early as eight weeks before your move. This may seem like a long time, but you should be thorough in your search to make sure you've found the right California moving company.
Sometimes, relocators can make some pretty big mistakes when it comes to choosing a mover. One of the biggest mistakes is hiring an unlicensed or uninsured moving company. This can lead to big problems if items are found to be damaged or missing.
Get a Detailed Quote
When choosing a licensed moving company, you'll want to make sure you're getting the best possible quote. The best way to do this is in person. Over-the-phone quotes may seem convenient, but only in-person can movers get a full scope of the task.
You'll also want to make sure you understand all the base charges that'll come with your bill. Many movers offer "cheap moves" then tack on extra charges which can quickly add up. Be sure you have a detailed understanding of what charges to expect.
Getting multiple estimates can help you make sure you're getting the best possible deal. This is a big reason why it's important to start your search early. That way you'll have time to find the perfect movers for you and your family.
You'll want to make sure you get a binding estimate from any mover you choose. This will hold more weight than a simple free online quote and protect you from any scams.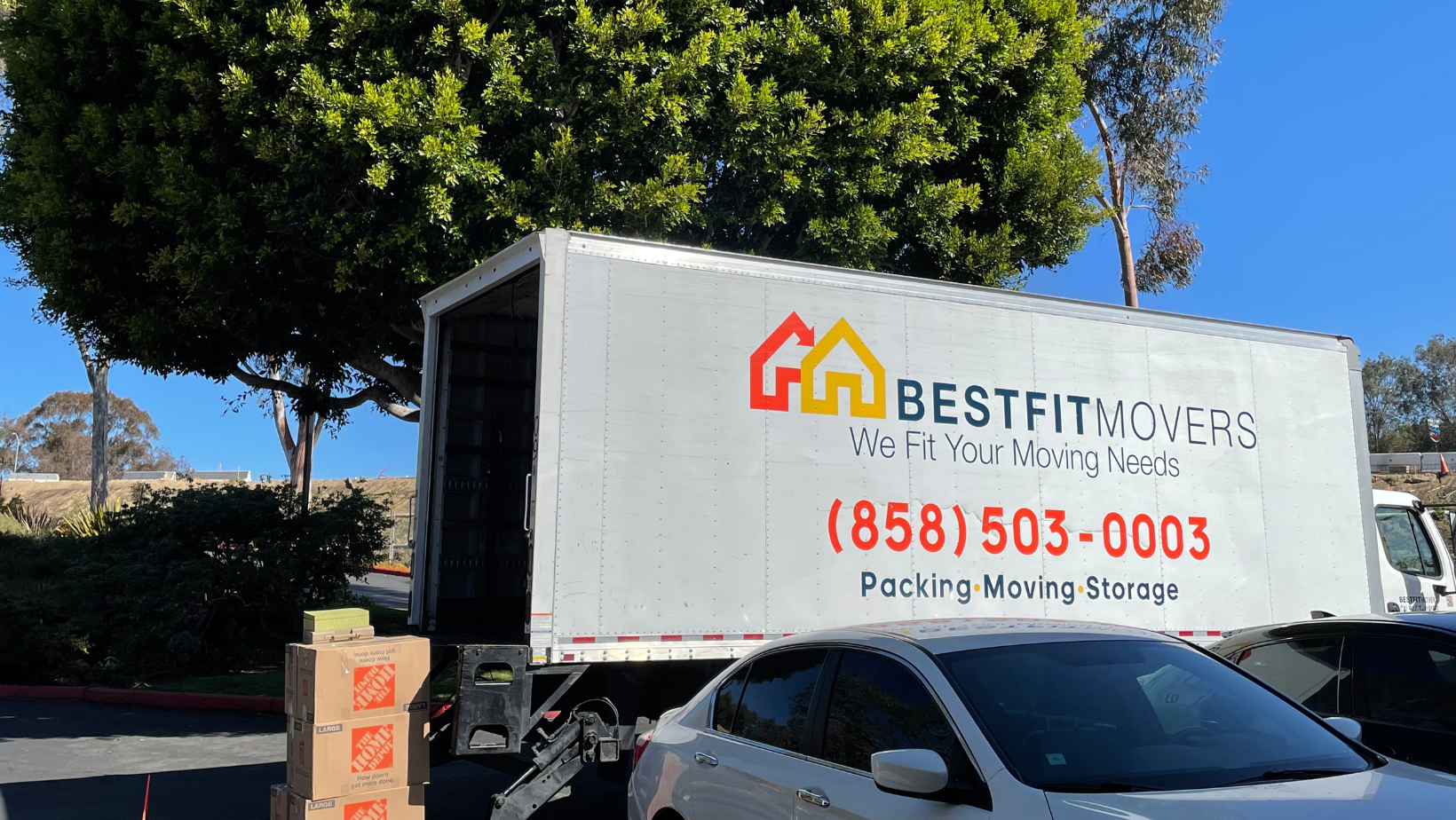 Be Upfront and Honest
It's important to be clear to your movers what needs to go. That means disclosing any large items such as pool tables or pianos that could cost you extra.
Most movers want to work with you and make sure your move goes as smoothly as possible. That's why it's important to lay everything out beforehand, instead of just assuming they'll take care of it.
Moving Can Be a Breeze
Moving from San Diego to Austin doesn't have to be a massive chore. With a bit of preparation, your move can go from a stressful hassle to an exciting adventure.
Enter the next phase of your life without any major headaches. Contact us today to find out how we can help you with your move.