According to data published by The Simple Dollar, the average family spends $1,170 on in-state moves and $5,630 on out-of-state moves. That's a lot of cash just to move some boxes and belongings from one spot to another. Or is it?
There's a lot that goes into moving homes, whether you're packing up as a solo tenant and heading to your first apartment or are moving decades of memories from a family home to a new retirement property.
Not only are there start-up costs involved in moving, but you'll have to factor in other expenses such as storage units, packing supplies, and of course, movers! Yes, movers are well worth the cost but don't just take our word for it.
We'll help you break down all of the costs associated with moving to or within San Diego, along with understanding how much San Diego movers costs.
What to Consider When Moving to San Diego
Unfortunately, San Diego recently ranked as the eighth most expensive city to live in in the United States. However, housing costs aren't actually all that bad when you take into account local prices for goods and the median income offered by the city's top companies.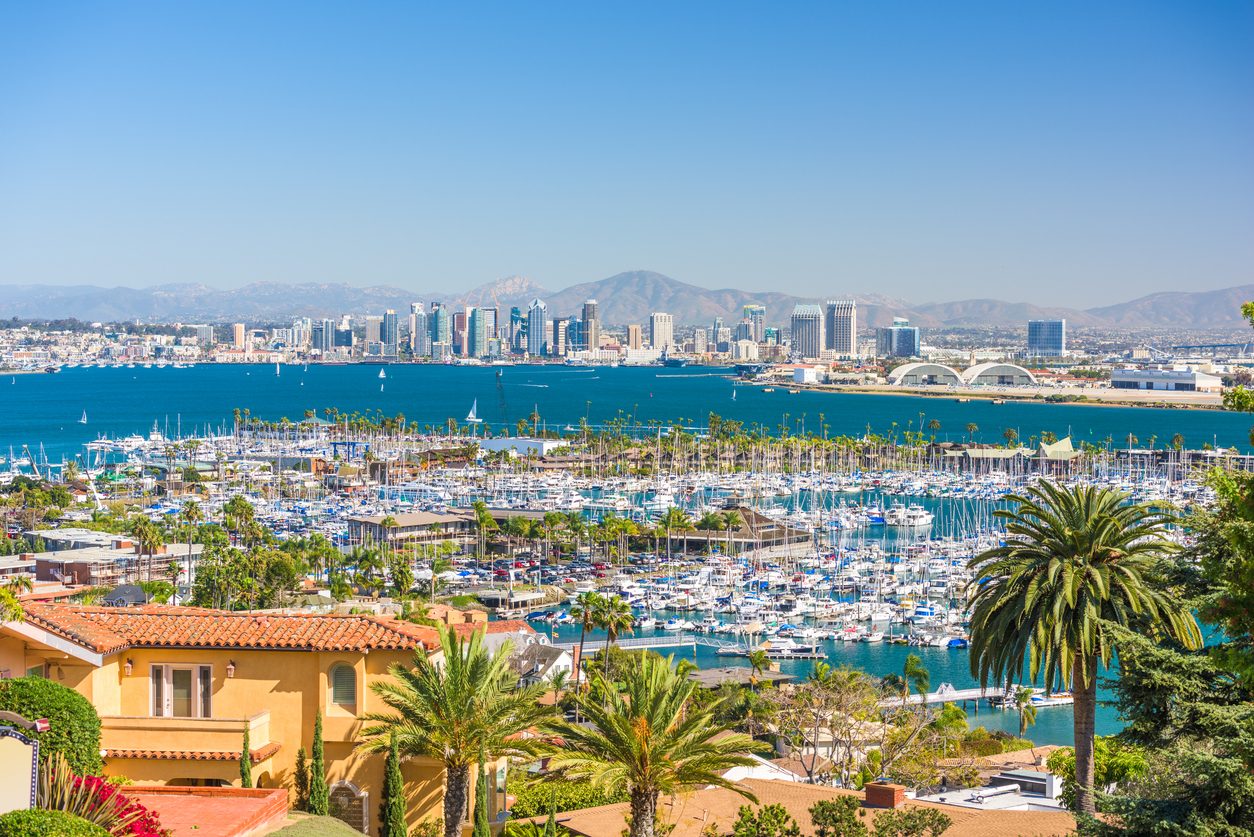 With this in mind, though, you'll want to factor in a few things before moving to San Diego. Why? It'll affect how you budget for your move to the California city and it'll affect how much you can expect to spend on moving costs.
Before you even pack a single box or schedule a single pickup, think about the closing costs on your home. Closing costs in California catch a lot of out-of-state residents off guard. Expect to pay between 1.07% and 1.25% of your total home purchase price in closing fees.
This includes fees such as:
Title Search
Title Attorney
Appraisal Fee
Settlement Fee
Property Tax
The list goes on, and it's not that different from what you'd expect to pay if you're closing on a home in any other city in California or another city elsewhere in the country. Just be mindful of these costs as it definitely affects the next point, which is to…
Planning for a Move to San Diego
Create a moving checklist. Perhaps you're not closing on a house and you're simply moving from one apartment to another. That's great!
Regardless, we suggest creating a comprehensive moving checklist at least two months before the big move. It's especially important if you'll be moving with a family. In this checklist, be sure to think about things such as:
School changes for children, including registration and enrollment in San Diego.
Getting copies of documents, records, and anything else official you'll need to take with you to your new place.
Creating a packing plan. What are you going to take and what will you sell or donate?
Booking movers. This includes getting a full, detailed quote of all the costs involved, especially if you're moving to San Diego from out-of-state or are relocating to a new state from San Diego.
Local moving companies will be able to alleviate the stress of the big day, and they'll likely help you alleviate some of the financial stress of moving as well by letting you know what all of the costs will be upfront.
Use this time wisely to truly plan ahead for the big move, regardless of how far it is.
What Are the Costs of Moving in 2020?
This is a pretty broad question that depends a lot on how much you need to move and how far. But, you can expect to incur costs from San Diego movers in one of two areas:
Hourly Moving Fees
Travel Fees
Local moving companies tend to charge by the hour. This is great for you as it means that whether the moving company is packing, loading, or transporting, it's all included under one set fee.
This also helps you assess what you can do and what you'd like to leave for a moving company to do. For seniors, for example, it might make more sense to let movers pack up heavy items and larger boxes. If you have lots of small children, they can pack up their own toys.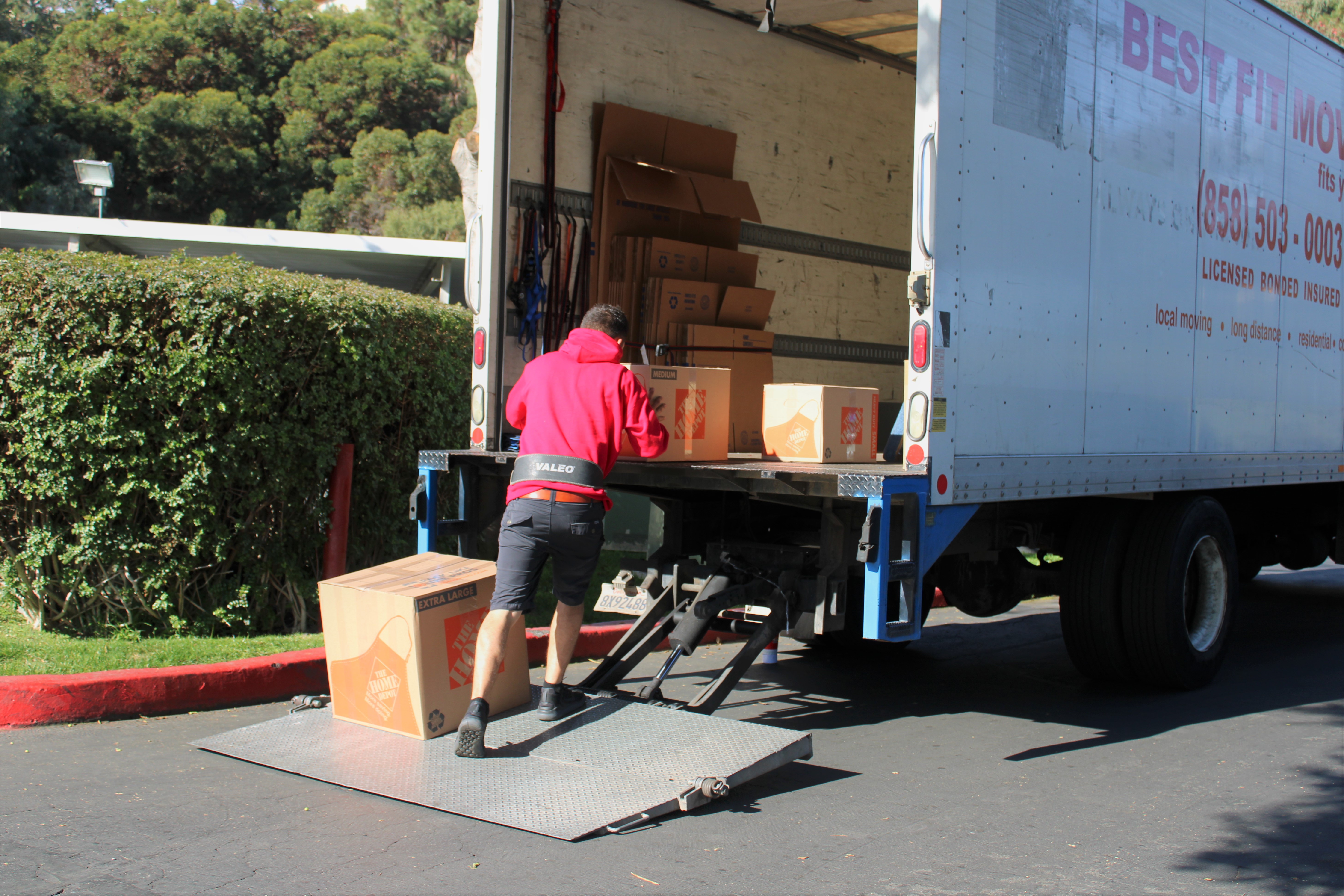 In this hourly fee, you'll find that most movers will include everything from packing up household goods in boxes, loading boxes into the moving vehicles, driving to the new home, unloading boxes, and unloading heavy furniture.
Travel fees refer to the costs of actually getting to the new home or apartment. This includes fuel and the time needed to drive to and from each location. Moving quotes should include this. If it doesn't, be sure to double-check.
It goes without saying that moving locally will ultimately be cheaper than moving long distances. Think about how many movers it might take to move your apartment or house and how long it will take them to reach the new location. The price reflects the effort.
Unexpected Moving Costs to Consider
Moving, like any major life expense, can come with unexpected costs. This is why it's important to work with the right companies in San Diego to ensure that you're aware of all of the costs before you confirm a move or spend a single dime.
Here are some of the most common unexpected costs associated with moving along with a few that are add-on services you might consider if you're interested in an easier, more cost-effective move.
Moving Supplies
Whether you're packing up your own home or having a moving company do it for you, you'll have to ultimately pay for the supplies or they'll somehow be included in the cost of the move.
To reduce this cost, you can ask your network of friends and families if they have boxes and supplies you can use. However, we'd suggest starting off by using a moving calculator to figure out more or less how many boxes and how much other supplies you might need.
As a general rule of thumb, it's best to go ahead and include this as part of your moving services. It usually ends up being more cost-effective and way less of a headache than going out and buying your own packing supplies to pack up your own home.
Storage Fees
Whether due to a delay in the closing of a new home or some unforeseen circumstance, it's quite possible that you might have to pay storage fees when moving. Good San Diego movers will often offer storage vaults as part of their service.
But, this doesn't come without an additional fee. It's worth paying a little bit extra to ensure safety and peace of mind. Consider opting for a storage unit where your belongings will be monitored with alarms, well-ventilated, and easy to access if you need them.
House Cleaning
If you're moving out of an apartment then you'll absolutely want to factor in house cleaning costs into the overall costs of a move to San Diego. You can't leave your old apartment dirty and in shambles or you'll risk losing your security deposit.
And, the same goes for moving into a new home. Depending on whether you're moving into a new apartment, a house, or a condominium, you still might want to consider hiring a professional cleaning service to give the space a deep, thorough clean.
Utility Fees & Setup Costs
If you're moving from outside of San Diego, chances are that you're going to have to set up new utilities, including internet, television, gas, and electricity. All of this comes with new setup fees and initial costs.
Contact these services and providers before you move so you're prepared for the costs when drafting up your moving budget. If the same internet and television providers are available in San Diego or wherever you're moving to, contact them to ask if they'll waive the fee.
Packing Services
Packing is stressful and costly, there's no doubt about it. So, try to make the process easier on you and your whole family by enlisting the help of a moving company that also offers packing services.
This is similar to the moving supplies cost mentioned above. However, it's a cost that most people forget to include as it's not always thrown into the costs associated with moving with a moving company.
Usually, they'll include all moving supplies in the fee plus they know exactly how to wrap fragile items, move them with care, and unload them in a way that'll ensure they reach the new destination safely.
What Are the Different Types of Movers in San Diego?
Moving costs aren't one-size-fits-all. In fact, there are various different types of movers in San Diego. Specifically, you'll find that the best San Diego moving companies specialize in:
Local Movers
Long Distance Movers
Interstate Movers
Apartment Movers
Senior Movers
Military Movers
Each group comes with its own unique set of needs and moving requirements. Therefore, they each also all come with their own unique costs. While the moving process itself is nearly the same, each type of mover will understand the needs of the different groups.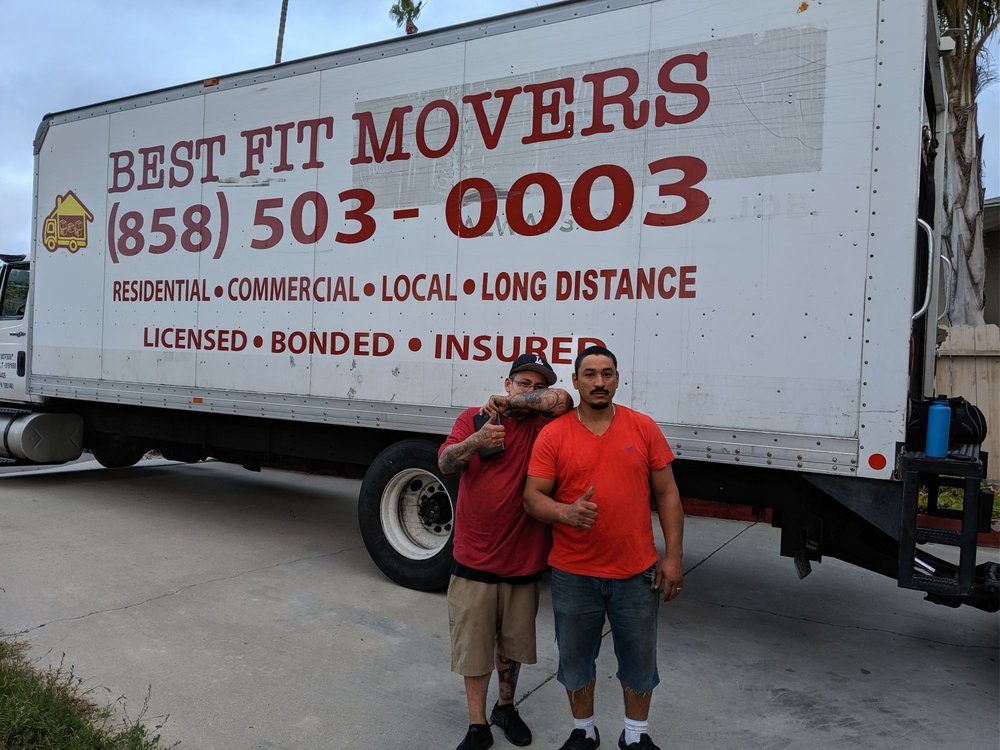 Seniors, for example, might require a bit more attention in terms of the safety of precious objects and the care required when delivering boxes to a new retirement home. Apartment movers are more adept at handling the needs of those moving into smaller spaces.
Whatever the case is, you'll want to ensure the moving company you decide to work with is able to cater to your specific needs. This includes moving across state lines and moving into unique housing situations such as retirement homes or onto a military base.
The Benefits of Hiring San Diego Movers
So, you understand the costs of moving to or from San Diego now, right? But, what about the benefits of hiring San Diego movers? There are many benefits, and not all of them have to do with money (although it 's been shown to be pretty cost-effective when you take into account all of the hidden fees and unexpected incidents that can occur).
Among the benefits of hiring movers are:
Free in-home estimates to ensure you know exactly how much to budget for the move.
Full-service packing, fragile-only packing, and other packing services that include the price of moving supplies.
All-in-one short and long-term storage options so you only have to work with one company and not multiple services.
Disassembly and reassembly of your furniture to avoid any additional work when you arrive at your new place.
In some instances, you can have insurance as part of the moving costs; this means that if something breaks during a move (which is bound to happen if you move alone), it's covered.
The smooth moving process from door to door that allows you to take care of other aspects of the move, such as changing your address on official documents and getting kids settled into new schools.
Everything is included; instead of renting a truck, paying for packing supplies, and figuring out everything on your own in terms of logistics, you can rest easy knowing that the moving company is taking care of it all and it's all included in the price.
It sounds like a great deal, doesn't it? While it's almost always more cost-effective to hire movers, the added benefit of taking away the stress of a big move is well worth the cost.
Choosing the Right San Diego Moving Company
Understanding the costs associated with moving to or from San Diego is only part of the battle. You'll also want to make sure you choose the right San Diego moving company to work with.
The comprehensive moving services we provide our customers with at Best Fit Movers are what make us the undisputed choice when moving in Southern California. And, we ensure that you're aware of all of the costs upfront.
Interested in figuring out what a local or long-distance move might cost you with San Diego movers? Fill out this form to receive a free detailed moving quote.