Finding the right moving company in Orange County means a smoother trip to an amazing destination.
Relocating to Orange County puts you in a prime spot in one of California's most thriving regions. A perfect mix of sunny weather, beautiful scenery, and a diverse economy combine to make a fine place to live.
But before you can soak up the sun and take in the scenery, you've got to make the trip first. This task is challenging whether you're moving from a long-distance or even just going a few streets over to a new destination.
Wherever you're coming from, finding the right Orange County moving company will make your experience much more enjoyable. But this is a highly personal task that should only be trusted to the right group – how do you know if a group of Orange County movers deserves your business?
Consider What Type of Move You're Making
Even though plenty of people move to Orange County every year, they end up in different places and are driven by various motivations. The first question to ask yourself is "What type of move am I making?"
If you're making a residential move to Orange County, you'll want a moving company that specializes in moving homes and giving your space and your family the respect they deserve during this important time. What about if you're moving into an apartment in Orange County? You'll want experts who can navigate the close quarters of these environments.
Maybe your Orange County move is commercial. But in what context? Are you packing up a small office building, or looking to transplant an entire facility into a new city? Search for Orange County movers who specifically advertise the moving services you need.
Think About What Services You'll Need
While moving services can be broken down into residential vs. commercial, and a couple of smaller categories in each, the specific tasks movers perform can vary depending on your needs. You may want individual services, such as:
Packing and unpacking services for specific rooms or your entire location
Moving labor and transport, especially for heavier items
Professional storage services for temporary space or even long-term needs
You can opt for specific services to supplement your existing moving plan, or get the full-service treatment and have your Orange County moving company handle everything.
Research a Company's Credentials and Track Record
Once you've got an idea of the types of moving services you'll need, the next step is to shop around for the companies that offer them. When you get to this stage of the process, you're trying to figure out which company could offer you the best experience. There are a few must-have credentials that your Orange County moving company should possess.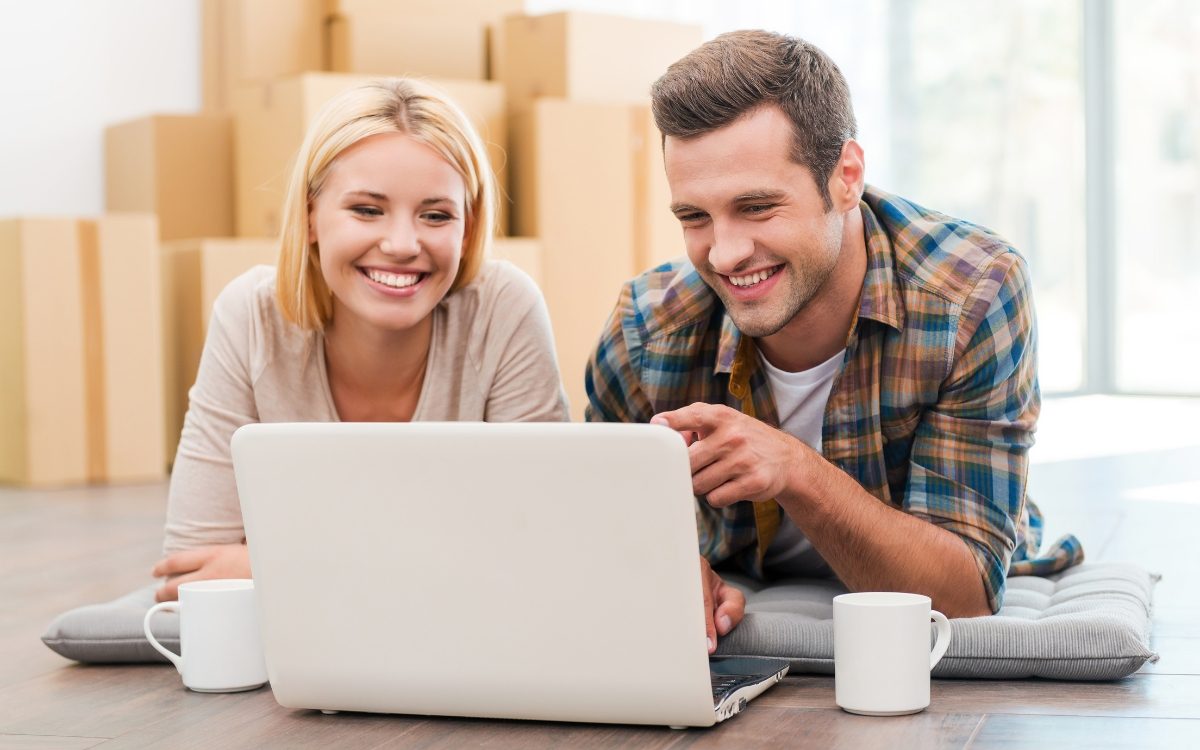 Always make sure a company has a valid physical address and a location you can visit. You'll also want to confirm they are licensed and insured, so you know they'll be able to handle your belongings safely. To confirm this, ask for the US DOT number and verify their license through the FMCSA. To verify they can truly perform when it counts, look for signs of a good track record, including:
Accreditations with the BBB and other groups
Service and performance awards
A company that has one or more of the above will be more likely to deliver satisfactory service. Because not only do these qualities mean they've built a good reputation, but they also imply they'll be motivated to maintain and grow said reputation.
Read and Study Customer Reviews
When looking at customer feedback, don't just view the star rating. Read the experience of a customer, and look for important information about how the movers performed. Consider questions like:
Were they friendly?
Did they show up on time?
Did everything go as planned?
Were the customer's full needs met?
Was anything a surprise during the move?
The words of past customers carry a lot of weight when it comes to the performance of moving companies. Finding your perfect fit is easy when you listen to the words of others who have worked with a company personally.
What about negative reviews? While you should read these and be aware of them, it's important to look for the consensus opinion in the review section. While no company is perfect, you'll want one that has a lot more good feedback than bad.
Red Flags in Orange County Moving Companies
Just as there are certain qualities you should look for in an Orange County moving company, there are certain qualities you should look out for – these red flags indicate you're better off moving on with your search.
If the company doesn't look professional, meaning they don't have a website, pictures, and branded trucks or uniforms, you may want to think twice. The same is true if they're trying to rush you, or they seem like they don't want to answer questions or give you a quote.
Look for Affordable (and Honest) Pricing
Speaking of quotes, this ties into arguably the most important aspect of your search for movers. Pricing represents a crucial point that should balance out with the level of quality you're looking for.
If a company's prices are too good to be true, you're probably at risk of getting subpar quality. This could put your property in danger and cause you stress during the relocation process. On the other hand, you don't want to overspend, especially since paying more doesn't automatically equate to a higher quality of service.
Beware of Hidden Costs
While price points can be subjective and depend on the area, type of service, and budget you're focused on, one thing that you should always look for is price transparency.
When a mover delivers a quote to you, you want it to be authentic and reliable. This means no hidden fees or surprise charges. Ask upfront whether the company you're considering charges extra for:
Unpacking after packing
Furniture disassembly and reassembly
Heavy item transport
Moving supplies
Carrying items long distances
Carrying items up or down the stairs
Access to the moving truck
These charges can add up fast, and the costs hit harder when you aren't expecting them. Knowing how the pricing system works will make your move easier to budget. Even better, having a reliable moving estimate to go off of provides complete certainty so you can move forward with confidence.
How to Work with an Orange County Moving Company
Once you've found a company that has the right combination of specific services, positive credentials, and fair pricing, you're ready to get going with your relocation. But did you know it's possible for you to increase the value of your moving experience?
Even if you've got highly skilled movers coming to work for you at an affordable price, you can improve your results by preparing beforehand. This could potentially speed up the job, which could get you to your new location faster and even save you money.
Make a List and Categorize It
If there's one way to expedite the moving process, it's to make a list. This will put a lot of your fears to rest about forgetting items when you go. Your list can be divided up into specific categories and structured using these tips:
Divide it up into rooms, so you can go one at a time
Note which items can be packed first (items you don't need right away)
Consider which items may need special handling during the process
With this type of clarity over the moving process, you'll be much more at ease. You'll also help your moving company serve you more efficiently, so it's a win for everyone involved.
Use Labels on Boxes and Rooms
Whether you're having your items packed up or you're doing this part yourself and getting moving labor only, you'll want to label boxes. It's helpful to know where everything is, so you can keep the moving truck organized and streamline the unpacking process.
Speaking of unpacking, consider labeling rooms if your movers are helping with this process. When they know where everything should go, they can work faster so you can settle into your new space sooner.
Interstate moving presents unique challenges that can make the process more complex and demanding than a local move. From logistical hurdles to legal considerations, navigating an interstate move requires careful planning and attention to detail. Understanding these challenges and taking appropriate measures can help streamline the process and ensure a successful relocation.
The Unique Challenges of Interstate Moving
What if your move is taking you to an entirely different state? Interstate moving is inherently more challenging due to a few factors.
Moving across state lines often involves longer distances, which can significantly impact the logistics of transportation and the overall duration of the move. Coordinating the timing and scheduling becomes more crucial to minimize disruptions and optimize efficiency. With skilled long-distance movers helping you, it's easy to save time and even get ahead.
With longer travel distances, the risk of damage to belongings increases. Proper packing techniques and sturdy packaging materials, and are always important, but they become critical to safeguarding possessions during an extended journey.
Special Considerations for Streamlining Interstate Moves
To streamline the process of an interstate move, individuals can take several measures. Start out by planning a schedule, budget, and packing list – then go over these items with your chosen moving company. Planning the move well in advance allows for better organization and reduces the likelihood of last-minute complications.
You can also improve your long-distance relocation experience when you:
Establish Clear Communication: Maintain open and consistent communication with the chosen moving company, discussing specific requirements, timelines, and any unique circumstances associated with the interstate move. This ensures that all parties are on the same page and can address any concerns promptly.
Downsize Before Packing: We already mentioned making a list, and this is a fine time to determine what you don't need.  This determines what can be sold, donated, or discarded. Downsizing minimizes the cost and effort of transporting unnecessary items, streamlining the packing and unpacking processes.
Update Address and Services: Prior to the move, inform relevant parties about the address change, including the post office, banks, utility providers, and any subscriptions or services. This helps avoid disruptions in mail delivery and ensures continuity of essential services. This is crucial for any move, but especially for ones of a longer distance.
By recognizing and addressing the challenges specific to interstate moves, individuals can take proactive steps to streamline the process and alleviate potential difficulties. Streamlining your move leaves you more time to research the new area so you can enjoy it to the fullest.
Choose Our Long-Distance Moving Specialists
Our talented team knows how to handle even the longest moves. When you're going over state lines, we'll make sure we go over everything about your move together – this way you'll feel confident in the process. We cover long-distance routes within the state and outside of it. The links below cover how we can move you from San Diego to other West Coast destinations such as:
When you work with our Orange County movers, no distance is too far. You can enjoy the same sense of courtesy and care when moving out of state as you would if we were taking you to the next town over.
Need Orange County Movers? We're the Best Fit
When you're making a move to Orange County, you've got a trusted team at your service. Not only is the team at Best Fit Movers highly familiar with the area, but we bring all the credentials and qualities you could want in a moving specialist. We are:
Fully licensed and insured
Rated an A+ with the BBB
Open 7 days a week
Add in our numerous awards, positive reviews, membership in the Orange County Chamber of Commerce, and commitment to customer service, and you've got a moving partner you can rely on. Ready to get started on your journey to Orange County?
We book up quickly, so reach out ASAP and we can begin planning your move. Let's get your relocation planning started – get a free moving estimate here.