Are you ready to ditch the laidback lifestyle of San Diego for the hustle and bustle of Seattle, the Emerald City?
Seattle is known for its coffee culture, grunge music scene, outdoor lifestyle, and of course, its mighty Seahawks! There is no shortage of things to do and places to see in this wonderful city. Whether you're moving from California for work, school, or to be closer to family, Seattle is the perfect city to make a fresh start!
But moving out can be stressful. If you've ever moved, you know how daunting it can seem. From packing to finding affordable moving services, no stone can be left unturned. Want to get your hands on some tips for moving out of state from San Diego to Seattle?
Read on for the best moving tips and tricks to help your move go as smoothly as possible.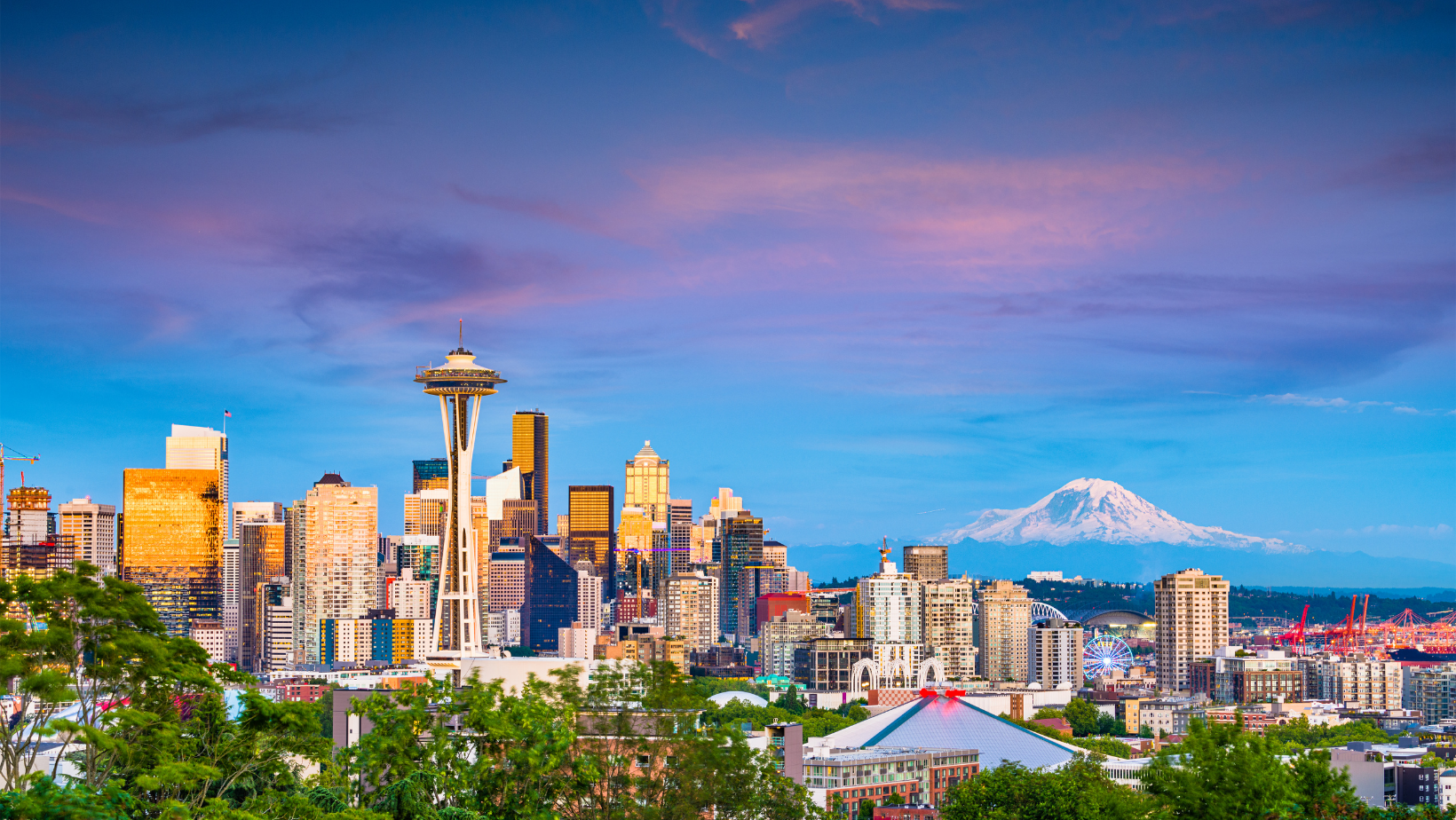 Why Are People Moving From San Diego to Seattle?
San Diego may have great weather, but it also has high taxes, a high cost of living, and insane housing prices. Since the start of the pandemic, fewer people moved to the Golden state than ever before.
But why are people moving away from San Diego in favor of Seattle? Let's find out.
Too Expensive to Live
San Diego's laid-back vibes do not reflect its state income taxes. California has the highest state income taxes in the country.
Currently, the sales income tax rates range from 1% to 12.3%. The sales tax rate is between 7.25% to 10.75%.
And if you want to live comfortably in San Diego, think again.
The average renting price in San Diego is around $2,600 per month. For places like North City, La Jolla, and Little Italy, you can expect to pay between $3,200 to $3,500 per month.
Yikes!
Competitive Job Market
The pandemic hasn't helped what was already a competitive job market. It's only sped it up. Currently, there are more job seekers than available positions to fill.
Unless you have an airtight resume, it might be difficult to stand out amongst the hundreds or thousands of applicants for an open position.
The leading industry in San Diego is in defense and makes a large contribution to the San Diego job market. If you have experience in this area, you might be lucky.
Pollution Levels
San Diego ranks as the 7th most polluted metro area in the United States as of 2021.
Children are greatly affected by ozone exposure, as well as the elderly and those who spend the majority of their time outside. Toxic air pollution can cause severe asthma and drastically affect your quality of life.
Unfortunately, air quality is only getting worse. Californian wildfires and weather patterns caused by climate change are continuing to create hazardous air quality levels.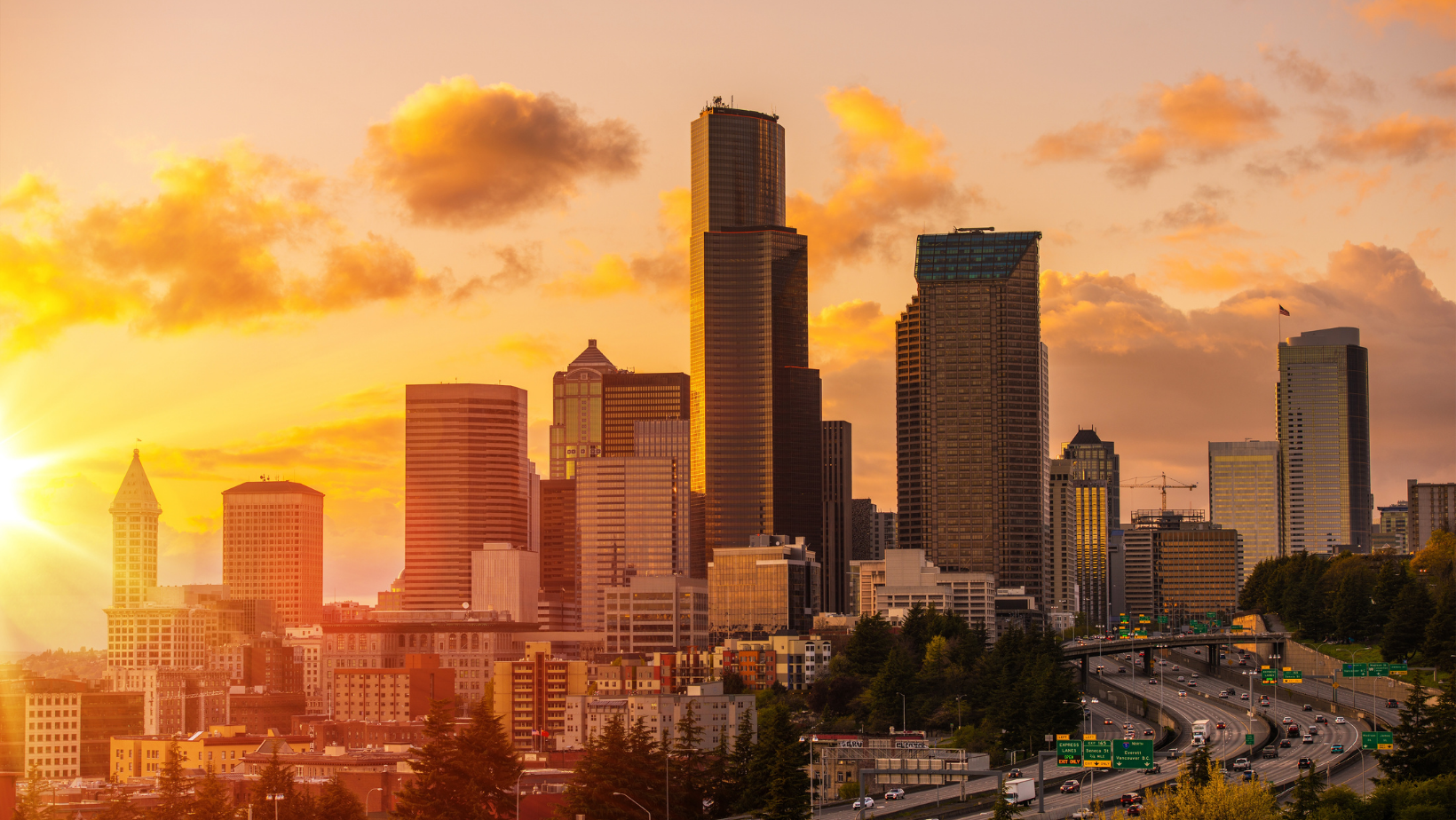 What Are the Benefits of Moving to Seattle?
So, why are people moving to Seattle?
The Emerald State boasts a little something for everyone. World-class schools, a hot job market, unique vibes, and endless outdoor adventures are just the tip of what Seattle has to offer.
Let's find out why people are choosing to head to this Pacific Northwest gem.
Affordable housing
Let's make it clear that living in Seattle isn't cheap. But compared to San Diego it is less eye-watering. With slightly lower rental prices, Seattle nudges itself ahead of San Diego.
For example, a one-bedroom apartment averages around $2,300. Technically speaking, this is cheaper than an apartment in SD.
The good news is the government has the resources to assist low-income families to find an apartment that fits their budget and needs.
For some, it might make more sense to buy. Depending on your down payment and mortgage rate, you could potentially be saving hundreds of dollars.
Employment Opportunities
In 2020, the Seattle region became the mecca for tech firms, surpassing the San Fransisco Bay Area. This means there are plenty of opportunities for positions within the tech industry.
Even if you're not in the tech industry, don't despair. The most in-demand jobs in Seattle also include:
Home health aides
Physical therapists
Emergency medical technicians
Web developers
Nurse practitioners
Operations research analysts
With such a varied market, you're almost spoiled for choice. Plus, Seattle's bustling foodie scene offers plenty of positions for those without college degrees too.
Environmentally Friendly
More than half of Washington is forested. With this many well-kept forests and protected national parks, the state wins at environmental sustainability. It isn't called the Emerald City for nothing.
The City of Seattle also values its green space. With many parks, gardens, and arboretums, its residents don't have far to turn to get out of the hustle and bustle.
The state has also been experimenting with "green" construction, i.e., building practices that seek to significantly reduce or eliminate their negative impact on the environment.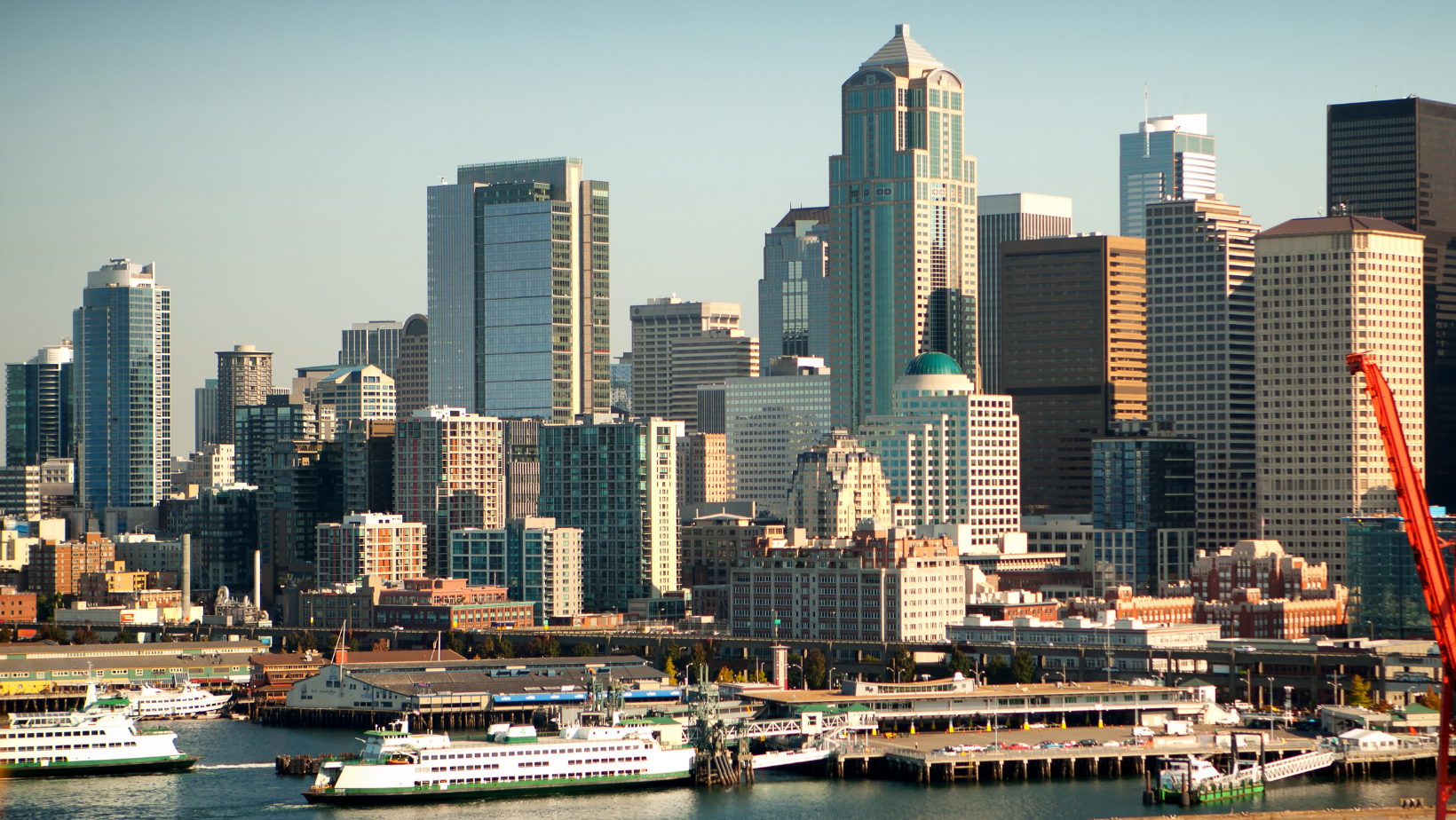 Excellent Education
Education in Seattle is as important as their environmental efforts. This is most likely due to their concentration on technology, engineering, and other jobs that require higher education.
Seattle has 317 private schools and 110 public schools. With 104 high schools recognized as some of the best high schools in the country. Seattle is also home to 16 colleges, two of which have been recognized for their academic integrity.
Changing your child's schooling is daunting, but you can be rest assured Seattle has your child's education in their best interest.
Entertainment and Culture
Seattle's art and culture scene are second to none. The city enjoys a lively blend of cultural activities that lend to its diverse population.
It's also the home of Starbucks, the Space Needle, Pike Place Market, and many bars, cafes, and restaurants.
Seattle has long since established itself as a creative mecca, celebrating art in all its forms. This includes the "Seattle sound" or "grunge" scene. With a diverse range of Seattle bands from folk to heavy metal.
There's something for everyone to enjoy.
Recreation and Outdoor Activities
If you prefer outdoor adventures, Seattle also has you covered. Despite its capital city status, Seattle also doubles as an outdoor enthusiast's paradise.
From hiking to kayaking to camping to biking, there is enough to do to keep you entertained for the rest of your life.
Some of the best outdoor activities include:
Hiking at Mt. Baker-Snoqualmie National Forest
Watching salmon run at the Botanical Gardens
Walking in Magnuson park
Camping in Olympic National Park
Exploring Mount Rainier National Park
No Income State Tax
Yes, you heard correctly. Washington state does not have a personal or corporate income tax! It is part of a select group of states, including Alaska, Florida, Nevada, South Dakota, Tennessee, Texas, and Wyoming.
This means that less money comes out of your paycheck each month. Come spring, you only need to file one set of taxes.
Those with higher incomes choose to move to Washington because it allows them to save much more of their money.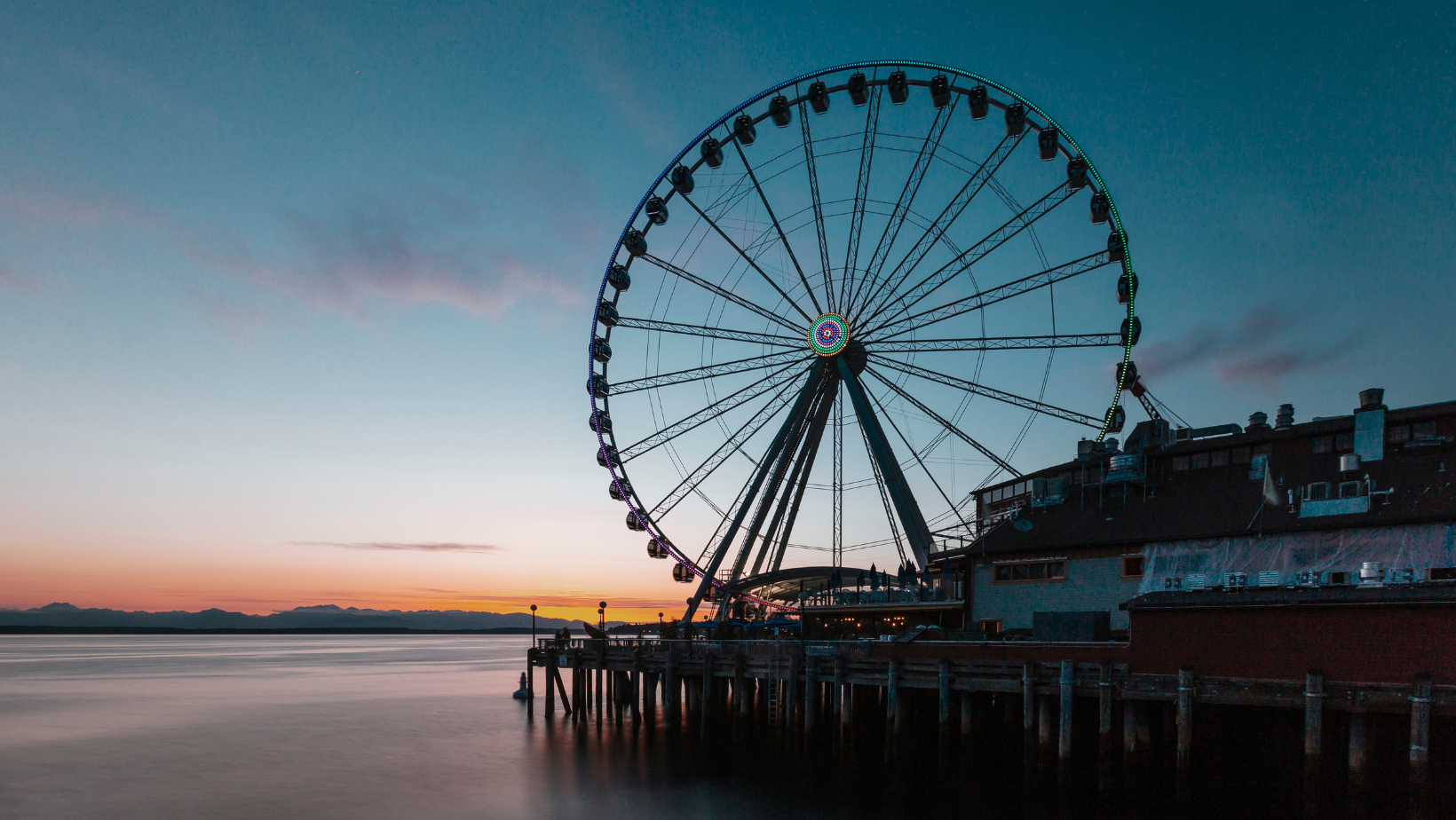 Lower Crime Rate
Overall, Seattle has a pretty low crime rate compared to similarly-sized metro areas. It is generally known to be a safe and progressive city that welcomes all.
Its low crime rate is partly due to the Seattle Police Department and community organizations' presence in the city to ensure everyone feels safe and welcome.
But you should always take caution when traveling around the city at night, as you would any other capital city. Robberies and assaults are always more likely to occur during the night.
Where Are the Best Places to Live in Seattle?
Seattle is home to seven "official" districts with many diverse neighborhoods. From family-friendly to bustling nightlife meccas. Finding the right place for you to live depends on your circumstances.
Are you moving with a young family? Do you need to be close to work or school? Do you mind commuting?
To help with your research, here are some of the best neighborhoods in Seattle.
Most Affordable: Riverview, South Park, Bryant
Most Family Friendly: Kenmore, Redmond, Mount Barker
Most Within Walking Distance: Kirkland, Capitol Hill, First Hill
How Much Does It Cost to Move From San Diego to Seattle?
Now, we've discussed why Seattle is a great place to live. It's time to find out how much it costs to move from San Diego to Seattle.
Of course, costs vary depending on the moving company, how much you're taking with you, and when you're moving. But you should expect to spend around $1,000 to $7,000.
For larger families with pets, depending on your travel options, costs might be higher.
The best time of the year to move is between May and September.
This is when children are on summer break and the weather is nicer. But it's also the busiest. You can expect to pay a premium rate during this time.
The cheapest time to move is generally between late September and April. This is when demand for movers is low and the best time to score a low rate.
Visit Your New City
One of the best moving tips someone can give you is to visit your new city before you decide to move.
It only needs to be one trip, but it's one that can make or break your decision to relocate.
If you're staying in a hotel, ask the concierge for their recommendations. Then, explore further. Check out some of the tourist attractions, but also find out some top-rated eateries, walking spots, and local hangouts.
After a day or two of exploring, you'll have a gut feeling of whether this is the city for you.
Make a Budget
Moving ain't cheap. Failing to create a budget can result in unexpected shock when you start adding the bills up.
There are many costs you need to factor into your moving budget. Here are a few costs that might apply to your big move:
Moving fee
Moving insurance
Vehicle shipping
Your vehicle transportation
Multiple-day moving costs
Storage unit costs
Packing and supply costs
Other costs might include cleaning, child and pet care, real estate costs, and costs to settle into your new home.
Find a Place to Live
We've touched on some of the best places to live in Seattle, but it's important to secure a home before you make the move.
Finding a place to rent or buy when you're moving to a new city can be tough. This is especially true for those who can't physically be there for inspections. That's why doing your research early will save you a lot of stress later on.
Here are a few tips to help you get started:
Start your research early
Find your preferred location (and have a backup!)
Familiarize yourself with the local housing market
Know what you want, but be prepared to compromise
Use an agent
Consider a short-term rental
If you can, a short-term rental allows you to get settled into your new city and look for your perfect home in person.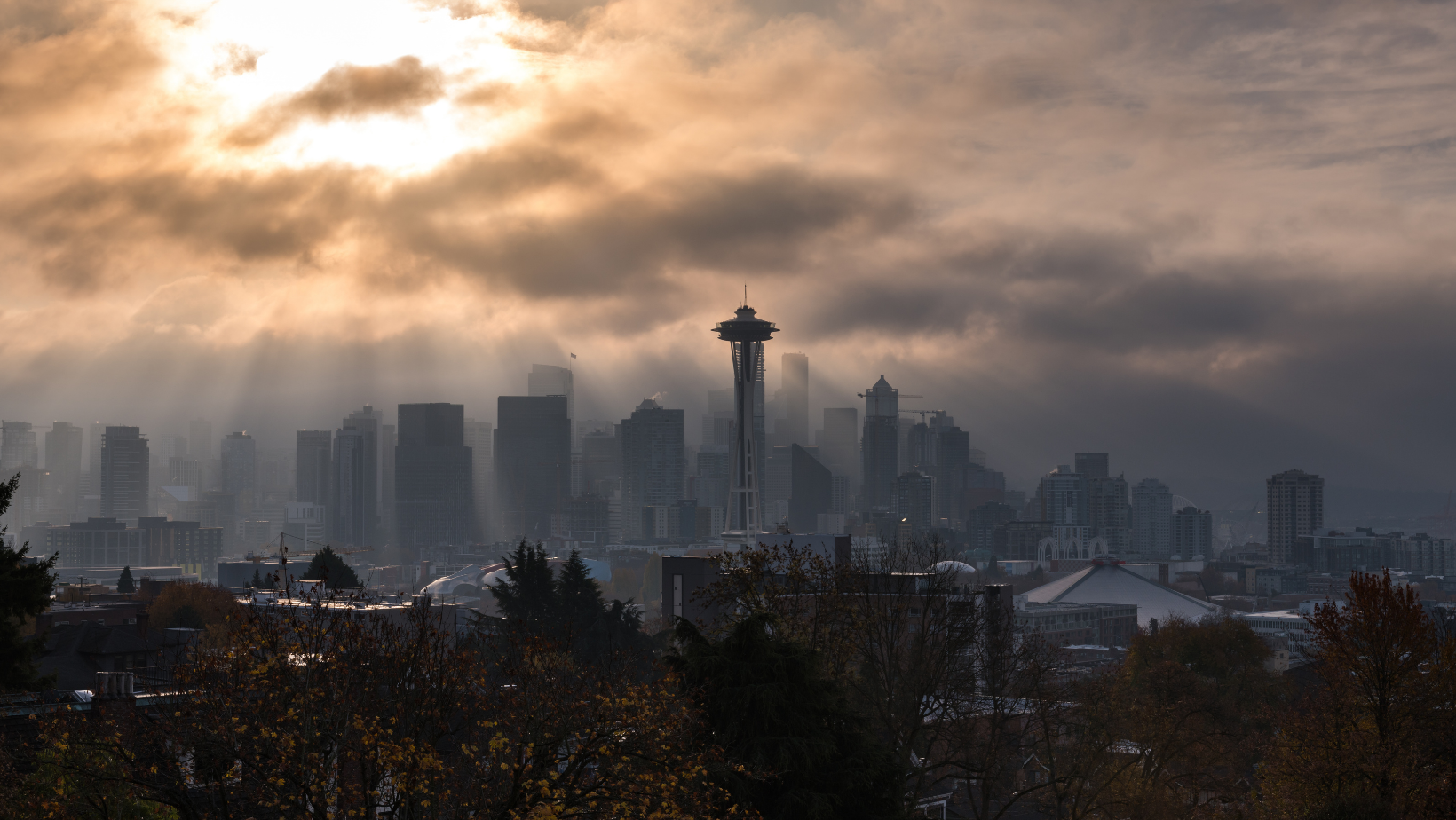 Choose a Reputable Moving Company
Choosing the right moving company can be a challenge. With complaints about stolen, broken and lost property, it's hard to differentiate between the good and the bad.
Moving is stressful enough without having your belongings arrive broken or with an unexpected bill. To avoid this, it's important to do your research beforehand. It doesn't take long and will save you a lot of time and hassle in the long run.
When choosing a reputable moving company, make sure to:
Get referrals
Look for good reviews
Check for a successful track record
Ensure they're a good fit for your needs
Beware of extra fees
Ask for professional accreditation
Hiring a local mover is usually more cost-effective. Plus, they provide better customer service and will save you time since they handle everything from start to finish. Even the packing!
Exchange Contact Info With Your Moving Company
Before you leave, it's important to triple-check with your moving company that they have the correct contact information. That also means the right address of your new home.
If something happens on the road, they need to be able to contact you quickly. The same goes for you. If you're running late and won't be there at the agreed time, you will need to phone ahead to explain the situation.
More often than not, they will understand as you have let them know ahead of time.
Choose a Moving Date
Now you've chosen a reputable moving company, it's time to choose your moving date.
Here's what you should consider:
The cost
Your personal needs
The time of the day
When you start your new job
When your children start school
If you're on a lease agreement
Seasonal considerations
If you're flexible with moving dates, you might prefer to move during the fall or spring. The weather is better and it's often the most convenient time to move.
Winter in Seattle is generally very cold, very wet, and sometimes very snowy. If the thought of moving during winter sounds unappealing, it usually is!
Pack Savvy!
The reality of moving house is daunting. You don't realize how much stuff you own until you have to figure out how to pack it up.
To make the process easier, try out some of these packing tips:
Declutter
Organize paperwork
Create a checklist
Pack larger items first
Pack room by room
Keep essentials separate
Wrap your fragile items carefully
Some moving companies offer complete packing services for furniture, delicates, and more. This includes padding services, shrink wrapping services, and crating services.
Prepare to Ship Your Car
Unless you're planning to drive, you're going to need to arrange to ship your car. There are multiple options when it comes to shipping your car. You must also decide whether you want to ship your car in an open carrier or a closed carrier.
An open carrier is typically less expensive but is left vulnerable to the elements. A closed carrier roughly costs 50% more but gives you the most protection.
When choosing a shipping company, do your research early, check insurance coverage, and inspect your vehicle beforehand. You will also need to empty your vehicle, but leave some gas in the tank.
Research Different Travel Options
If you're moving long-distance, you might think that packing up the car, the kids, and the pets is the best option. But once you consider rest stops and overnight motel stops, expenses can add up quickly.
It might be easier and more affordable to ship your car(s) and take a flight. That way, you spend less time traveling to your destination and more time unpacking and exploring your new home.
Tell Everyone You're Movin' on Out
If you haven't told anyone you're moving, now's the time! Preparing to move is time-consuming, but it's important to set aside some time for your goodbyes.
Whether it's a quick text, a Facebook post, or a letter in the mail, make sure those you love know you're moving.
And when you do schedule a goodbye visit, you'll be glad to take a moment away from packing. Even if it's only for a minute.
Update Your Address
Although it can be a hassle, changing and updating your address is important. For one, you need your mail to get delivered to the right place. You don't want to find out you forgot to pay a bill because it got lost in transit.
Along with paper wastage, there are other reasons why you need to update your address. Firstly, for identity verification. And secondly, it's the law.
To best way to keep track of where you have updated your address is by creating a checklist. Each time you update your address, cross it off and jump on the next!
Register to Vote
When you move to a new state, you must register to vote in that state. It's important to do this as soon as possible. That way you can vote and make a difference in all upcoming elections.
Register Your Pet
Did you bring along your crazy, yet lovable fur baby? Depending on the state, you might need to register them.
In Washington state, it is a requirement. The Seattle government requires all cats, dogs, miniature goats, and potbellied pigs to be licensed. Failure to license your pet can result in a $125 citation.
Don't let your pig go unlicensed. Make sure to follow the rules of your new city!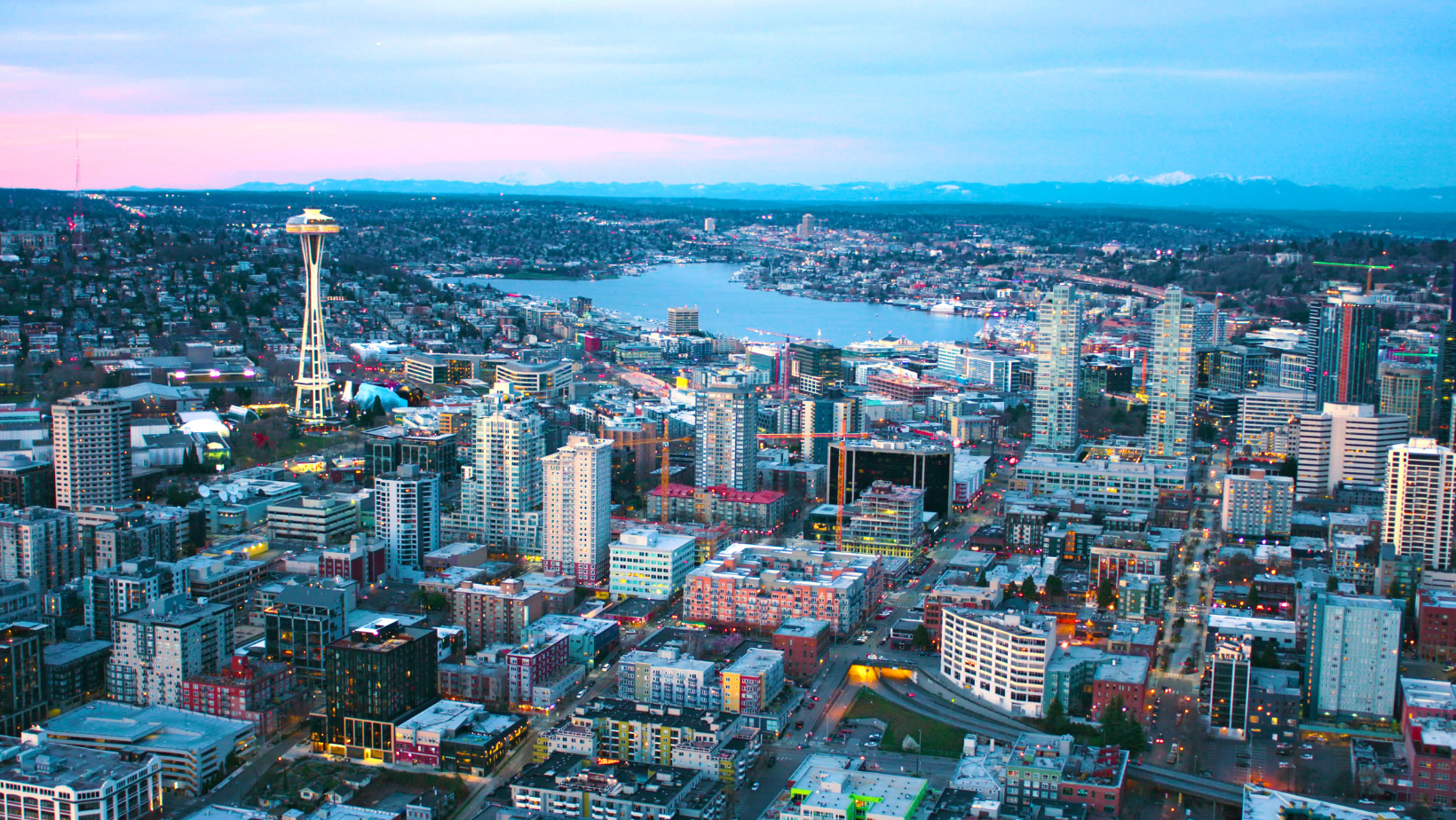 Explore Your New Neighborhood
Phew! You've made it! You're finally in Seattle!
It's been a journey. Now it's time to do some exploring. Take a break from unpacking and get some fresh air.
Have a coffee and a pastry at a local coffee shop, or visit the local zoo. It might just be a walk around the block, or down your driveway!
Whatever it is, take a deep breath. You've finally arrived and it's time to start your fresh start!
Your Guide to the Best Tips for Moving Out
Moving house can be an exhausting and stressful time.
If you feel anxious about your upcoming move, you're not alone. Since the COVID-19 pandemic, over 8.9 million Americans have relocated. That's a lot of nervous individuals!
But arming yourself with the best tips for moving out can make your move a little less daunting. This means knowing how to choose the right moving company.
Best Fit Movers is a local moving company in San Diego. We're fully equipped, safe, affordable, and reliable. Our experienced team can even make your valuable items and ensure their safe arrival at your new home.
Moving doesn't have to be stressful when you hire the best moving company in San Diego.
All you need to do is get yourself to Seattle and we'll take care of the rest. And once you see the tip of the Space Needle and its stunning mountainous backdrop, you'll realize it was all worth it.
Moving out? Request a free moving quote online. Let's ensure your next move is your best yet.