2466 E 16th St, Suite A
Los Angeles, CA 90021
323-792-2975
Find us on Google
Are you moving to Culver City? If your plans include a move to this beautiful city, then you must check out Best Fit Movers. Our professionally trained and dedicated team members are always ready to get you safely and promptly moved into your new address in Culver City. No matter what moving service you want, our team will always be there to handle everything to make your move a delightful experience.
We understand that changing homes comes with its own set of challenges. For what it's worth, at least relocating your things and their storage should essentially be a hassle-free experience. It is for this very reason that we offer fully customizable moving services, which are not only designed to suit your specific needs but are also completely reliable.
What makes moving with us as easy as ABC is the fact that we assign a Personal Moving Consultant who will be readily available to answer all your queries, and assist you through the entire moving process. Add to it our state-of-the-art packaging, moving and storage solutions and you can rest assured of a relaxed experience.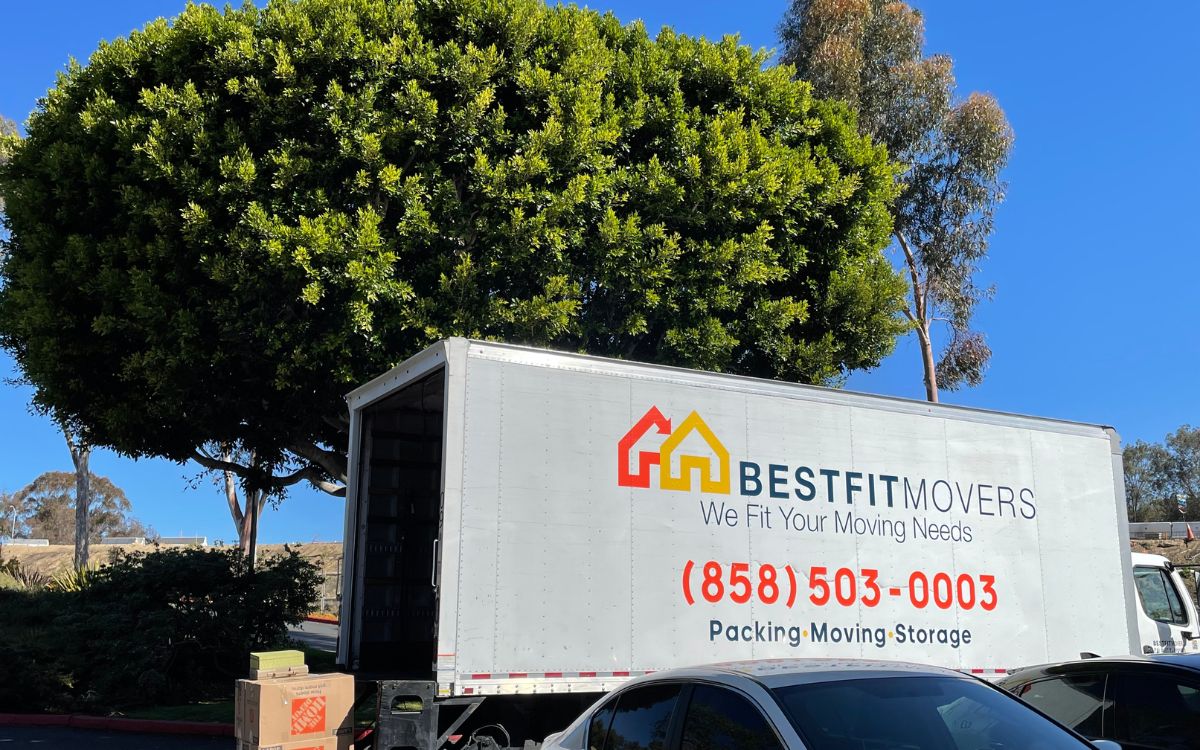 Culver City Moving Company
While moving to a new house or relocating your business, the only thing you want is – an easy and hassle-free moving. This is one of the reasons why it is essential to have professionals, hard-working and honest movers by your side. With our comprehensive solutions that include estimation, packing, moving and unpacking, you do not need to sweat it out while shifting as our team can do all the complex and heavy lifting.
We are into this industry for the last many years. And our experience has taught us that the only or say the best driver of any business is its customers' trust. We do understand this and try everything possible to retain it.
Moving & Packing Services in Culver City
Commercial Moves
From the time you hire us to complete your move to when the debris is removed from your new location, a moving coordinator will be there to support you. Of all commercial moving companies in Anaheim only we have the extreme dedication to quality and customer-first process to give you the exact moving experience you want.
You'll be assigned a personal coordinator who will evaluate your facility needs, listen to your questions, discuss your moving goals and timeframes, and establish the necessary logistics for your move.
We offer a variety of customizable commercial moving services that include:
Office Movers: Keep your office move clean, organized, and seamless with our comprehensive services.
Corporate Relocation: From law offices to studio sets, medical labs to embassies, we do and have done it all!
Employee Relocation: If you or your employee's move is at the command of your company, inquire about our streamlined employee services!
Local Delivery:  If you need help completing your logistics chain, contact Best Fit Movers about our local delivery options
Commercial Storage: We offer secure short and long-term storage options to meet all of your commercial needs.
Residential Moves
As one of the leading residential moving companies in Culver City, we're always striving for perfection. From our highly trained crew to our professional moving equipment, Best Fit Movers is committed to providing unbeatable moving and storage solutions. We offer a wide range of residential moving services to cater to all of your unique needs which may include:
Local: Choose us for quality local moving services where the only cost is time!
Long-distance: No matter how far you need to go, our movers can get you there safely.
Apartments: High-rise condos to studio apartments, our apartment movers can handle all tight spaces.
Households: Small and large households alike are given the same, high-quality treatment.
Seniors: Get the gentle, caring moving services from our dedicated crew to help your loved one move with little disruption.
Military: Our moving pros have completed hundreds of military and government personnel relocations securely and safely.
Household Storage: From Christmas decorations to knick-knacks you can't give away, rely on our secure storage.
Packing Services
When you choose Best Fit Movers for your packing needs, you have the ability to work with one team and organization that are all on the same page in terms of technique, company values, and commitment to customers – there's no need to hire packers and movers from different companies! Our professionally trained moving teams are not only experts in home moving but have extensive packing training, which ensures your belongings are safe and secure during the entire process.
Along with our moving services we offer full packing services to meet any need:
Packing for storage
Packing for shipping
Packing for moving
Reviews for Culver City Movers
__
Kyle Schriner
Thank you Best Fit Movers. Especially, Juan and Daylan…best movers ever. Professional, friendly, and supper careful with all our belongings. Arrived on time and went out of their way to put things where we wanted them in our new home. Could not be happier with this moving company.

_____________________________________________________________________________________
Casper Tan
Easy company to work with. Appointment set up and estimate were easy. Guys arrived on time and were awesome. Very professional, took great care of my things. Unloading they were awesome. Practically organized my garage for me. I highly recommend.

_____________________________________________________________________________________
Pei Soo Hwang
Moving is always stressful. Of course, the morning of my move was in a torrential downpour. The men who wrapped and secured my belongings were amazing. Everything was protected. They were organized and efficient. Everything arrived in perfect condition. I have nothing but great things to say. I will be using them again in the future for my relocation needs.

_____________________________________________________________________________________
About Culver City California
Looking for a buzzing night life scene? Culver City is the place to be! Culver City is the home to to 40,000 residents. Culver City is filled with media inspired eateries, bars, and and gastropubs. Some of the most popular hang out spots include; Platform, The Culver Hotel, Helms Bakery District, and the Culver Arts District.
Looking for activities for kids? Culver City hasn't forgotten about your little ones. The city has many parks and attractions that cater to young families. Some of the activities include, reDiscover, and Under the Sea Indoor Playground.
Our Culver City Movers
As one of the most experienced professional local movers in the Culver City area, you will soon see that our dedicated full-time movers are efficient and experienced professionals who are just as courteous and friendly as they are hard working. We'll provide as much or as little manpower as you need to get the job done safely and efficiently.