Manhattan Beach, California Movers
2466 E 16th St, Suite A
Los Angeles, CA 90021
323-792-2975
Find us on Google
When it comes to moving your belongings from one location to another, it is extremely important to hire a professional to ensure safety. Best Fit Movers is your best FIT as we are committed to taking all the hassles out of your relocation process to make it efficient as well as convenient for you.
We have a team of highly skilled and reliable professionals. They are capable of helping you plan and organize everything well to ensure belongings and furniture go smoothly. You can rely on us and our professionals to handle everything, right from packing items and disassembling furniture packing to moving items, reassembling and unpacking. No matter what your moving needs are, Best Fit Movers is more than just ready to serve you.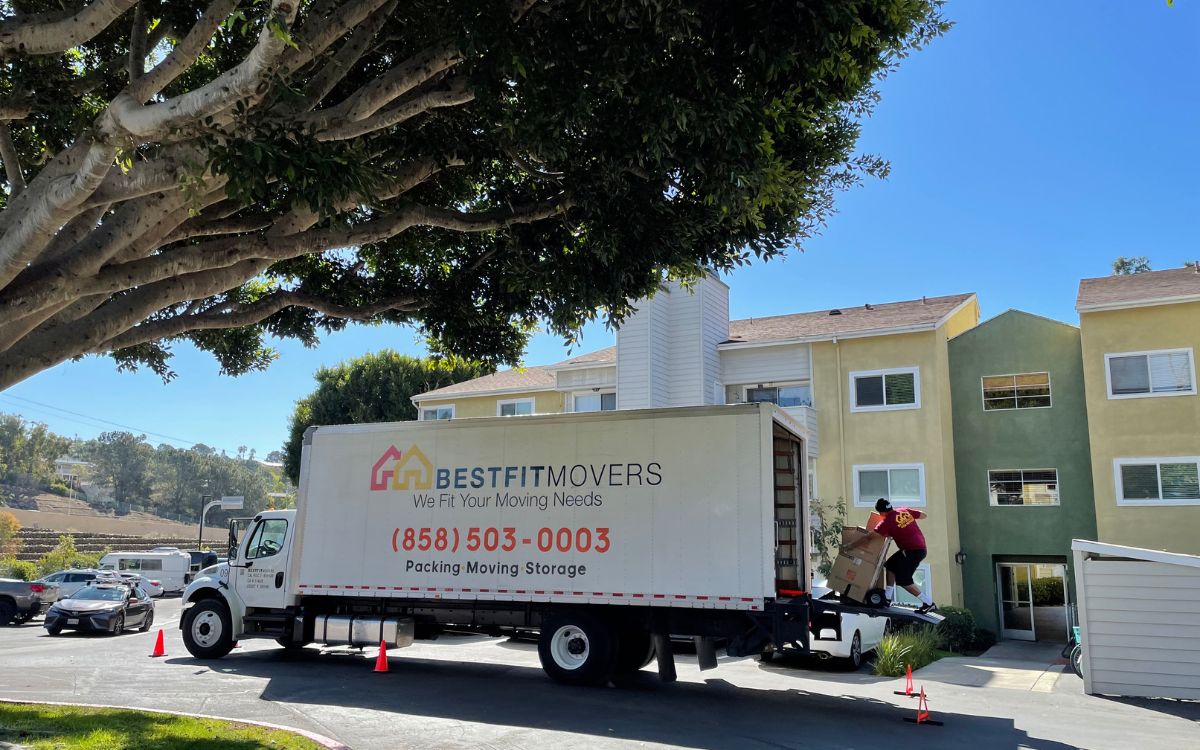 Best Fit Movers Packing & Moving Services
From the time you hire us to complete your move to when the debris is removed from your new location, a moving coordinator will be there to support you. Of all commercial moving companies in Manhattan Beach only we have the extreme dedication to quality and customer-first process to give you the exact moving experience you want.
You'll be assigned a personal coordinator who will evaluate your facility needs, listen to your questions, discuss your moving goals and timeframes, and establish the necessary logistics for your move.
We offer a variety of customizable commercial moving services that include:
Office Movers: Keep your office move clean, organized, and seamless with our comprehensive services.
Corporate Relocation: From law offices to studio sets, medical labs to embassies, we do and have done it all!
Employee Relocation: If you or your employee's move is at the command of your company, inquire about our streamlined employee services!
Local Delivery:  If you need help completing your logistics chain, contact Best Fit Movers about our local delivery options.
Commercial Storage: We offer secure short and long-term storage options to meet all of your commercial needs.
Residential Moves
As one of the leading residential moving companies in Manhattan Beach, we're always striving for perfection. From our highly trained crew to our professional moving equipment, Best Fit Movers is committed to providing unbeatable moving and storage solutions. We offer a wide range of residential moving services to cater to all of your unique needs which may include:
Local: Choose us for quality local moving services where the only cost is time!
Long-distance: No matter how far you need to go, our movers can get you there safely.
Apartments: High-rise condos to studio apartments, our apartment movers can handle all tight spaces.
Households: Small and large households alike are given the same, high-quality treatment.
Seniors: Get the gentle, caring moving services from our dedicated crew to help your loved one move with little disruption.
Military: Our moving pros have completed hundreds of military and government personnel relocations securely and safely.
Household Storage: From Christmas decorations to knick-knacks you can't give away, rely on our secure storage.
Packing Services
When you choose Best Fit Movers for your packing needs, you have the ability to work with one team and organization that are all on the same page in terms of technique, company values, and commitment to customers – there's no need to hire packers and movers from different companies! Our professionally trained moving teams are not only experts in home moving but have extensive packing training, which ensures your belongings are safe and secure during the entire process.
We offer:
Manhattan Movers Reviews
Aron Rath
Movers were fantastic! They definitely knew what they were doing and were hard workers. Would highly recommend using Best Fit Movers. Well worth the money.

_________________________________________________________________________________
Fred Brown
Great communication. They moved quickly, did not take any breaks and put everything where I wanted it. Also, asked at the end if there was anything else they could do. They were polite and very careful with my items. Yes, I recommend them!

_________________________________________________________________________________
Elias M. Mueller
Thank you you did a great job. I have reviewed you positively on Yelp but will also put that review on Google and Thumbtack. But could you please stop reminding me to do this via text? I don't want to block your number.

_______________________________________________________________________________
Guillaume Archambault
Excellent moving company! Movers were professional and timely. Took really good care of all of our furniture and our assets.

______________________________________________________________________________
Emanuel Yan
The gentlemen that helped me are seriously skilled superheroes. They moved us out SO FAST and did a spectacular job. I couldn't believe what I was watching! Those guys deserve a raise!!

_______________________________________________________________________________
Richard Snow
These guys were great. Ready as soon as they got here. Very professional. Very coherent of their surroundings, always had their masks on. It's a tough time right now to work around so many guidelines and they were champs! I forgot the names of the guys that helped us out, but please treat them with respect and kindness. I would hate to see them taken advantage of.

_________________________________________________________________________________
About Manhattan Beach California
Manhattan Beach has a population of 1.6 residents. Residents are drawn to Manhattan Beach due to impeccable beaches. Some of Manhattan Beaches' attractions include Manhattan Beach Pier, Downtown Manhattan Beach, Roundhouse Marine Studies Lab and Aquarium, Sand Dune Park, Live Oak Park, Adventure Plex and Riley Arts Galley.
Affordable & Efficient Manhattan Beach Movers
As one of the most experienced professional local movers in the Manhattan Beach area, you will soon see that our dedicated full-time movers are efficient and experienced professionals who are just as courteous and friendly as they are hard working. We'll provide as much or as little manpower as you need to get the job done safely and efficiently.