Are you moving from Los Angeles to Dallas? For a journey of this type, choose Best Fit Movers.
Our expert team of long-distance movers has the training, tools, and track record to take you from The City of Angels to one of the Lone Star State's top destinations.
Moving from Los Angeles to Dallas will keep you in that big-city atmosphere, but it will also bring some changes in terms of environment, costs, and lifestyle. Knowing what to expect can help you prepare for this fantastic journey and the destination that awaits you.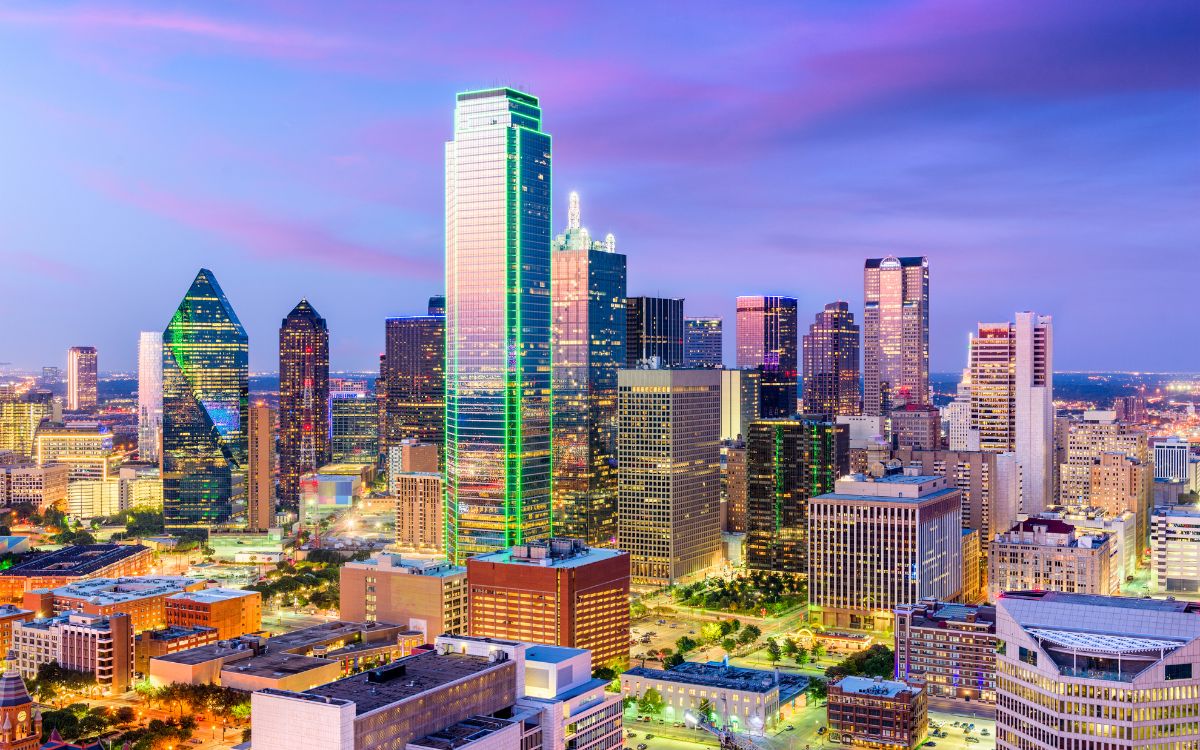 Why Choose Us for Your Move to Dallas?
If you're preparing to leave Los Angeles for Dallas, consider letting us handle it for you. We can provide packing and unpacking, as well as loading and unloading.
One thing you'll quickly find out about Move Central is that we're a full service relocation expert. We offer all the services you'll need to protect your belongings, streamline your relocation, and enjoy the entire experience.
What's got you headed to Dallas? Are you moving to a new home or a better community for your family's future? Maybe you're relocating your business or setting up a second office? You can trust us with these tasks, because we are:
Fully licensed and insured
Experienced with over a decade in business
Skilled at residential and commercial moves
Rated an A+ with the BBB
Moving from Los Angeles to Dallas can bring about significant changes in various aspects of life. Here's a comprehensive comparison of the two areas to help you understand what to expect.
What to Expect When Moving from Los Angeles to Dallas
Los Angeles, located in Southern California, is known for its sprawling urban landscape. With a population of approximately 3.8 million in the city and over 12 million in the Greater Los Angeles area, it is densely populated. The city covers an area of around 503 square miles.
Dallas, on the other hand, is situated in northern Texas and offers a more spacious living environment. The city has a population of around 1.25 million and a metro population of over 7.5 million. Dallas covers a larger area compared to Los Angeles, with approximately 385 square miles, providing more room to spread out.
The large population and larger surrounding area are common traits of both cities. This contributes to the strong economic performance of both locations – though each one has different strengths.
Economy and Leading Industries
Los Angeles boasts a diverse economy driven by various industries. It is renowned for its entertainment and media sector, with Hollywood serving as the global hub for the film and television industry. The city also excels in international trade, fashion, technology, tourism, and aerospace. Additionally, the healthcare and education sectors are prominent contributors to the economy.
Dallas, often referred to as the economic and cultural hub of North Texas, offers a robust and diverse economy as well. It is a major player in industries such as:
Telecommunications
Banking
E-commerce
Transportation
Healthcare
The city has a thriving corporate sector, attracting companies in the oil and gas, technology, and financial services industries. The Dallas-Fort Worth area is also known for its significant presence in defense and aerospace.
Lower Living Costs
One of the notable differences between Los Angeles and Dallas is the cost of living. Los Angeles is known for its high living expenses, including housing, transportation, and groceries. The housing market in Los Angeles is particularly expensive, with high home prices and rental rates. Other costs like dining out and entertainment can also be relatively high.
Dallas, on the other hand, is over 40% cheaper by comparison. Housing is more reasonably priced, making it ideal for residential moves Additionally, utility costs and overall expenses tend to be lower in Dallas, making it a more cost-effective place to live for individuals, professionals, and organizations of all income levels.
Sunny Weather with Soaring Temperatures
Los Angeles is known for its Mediterranean climate, characterized by mild, wet winters and hot, dry summers. The city experiences plenty of sunshine throughout the year, with average temperatures ranging from the mid-60s to mid-80s Fahrenheit (18-30°C). However, it is important to note that Los Angeles can also face occasional heatwaves and drought conditions.
Dallas, situated in a humid subtropical climate zone, experiences hot and humid summers and mild winters. Summers in Dallas can be scorching, with temperatures often exceeding 100°F (38°C). Winters are generally mild, with average temperatures ranging from the 40s to 60s Fahrenheit (4-15°C). The area also experiences occasional severe weather, including thunderstorms and tornadoes.
Local Amenities of Various Types
Both Los Angeles and Dallas offer a wide range of amenities to cater to residents' needs. Los Angeles is known for its vibrant culinary scene, diverse shopping options, cultural institutions, and world-class entertainment venues. The city boasts numerous parks, beaches, and outdoor recreational areas. It is also home to several renowned universities and research institutions.
Dallas has a thriving arts and cultural scene, with numerous museums, theaters, and music venues. The city offers an array of shopping options, including high-end retail centers and eclectic boutiques. Dallas is known for its excellent dining options, offering a mix of international cuisines. The area features several parks, lakes, and outdoor spaces for recreational activities. Dallas also has a strong sports culture, with professional teams in football, basketball, baseball, and hockey.
A Welcoming Sense of Community
Both Los Angeles and Dallas have diverse and welcoming communities. Los Angeles is known for its cultural diversity and vibrant neighborhoods, each with its distinct character and charm. The city embraces a progressive mindset and offers a variety of social and community initiatives. However, due to its size and population, it can sometimes feel fragmented.
Dallas is characterized by its friendly and hospitable community. The city values tradition and community spirit, with a strong emphasis on family values. Dallas residents often enjoy a tight-knit community feel, and the city hosts numerous events and festivals that foster a sense of togetherness.
Ready to Schedule Your Move from Los Angeles to Dallas?
Speaking of a sense of togetherness and community, this is exactly what you'll get when you reach out to Move Central.
We offer:
Skilled moving teams with insurance
Packing and unpacking with professional supplies
Loading and unloading in spacious, clean trucks
Professional storage services
Contact us today to start your move planning with a free quote – your destination of Dallas awaits, and choosing Move Central will be central to your success.