Is life's journey leading you from your Los Angeles home on a long-distance move to Phoenix?
You've got a big trip ahead of you. Not only will you be heading to a different house, but you may also experience a surprising change of scenery as you switch locations.
Los Angeles is a massive place. While Phoenix is not small by any means, making the switch could be a pleasant change due to the reduced noise and smaller crowds. The best part is there are still many great neighborhoods to choose from and plenty of exciting things to do.
Not only will you need to plan where you'll live and how you'll spend your time, but you will also need to think about the process of actually making the trip. The skilled team at Best Fit Movers is here for you, offering all the supplies and support you need for your long-distance move to Phoenix from Los Angeles.
How Do the Two Areas Compare?
When you think about the bustling nature of Los Angeles and how so many people move to it every year, it can be a relief to head toward Phoenix. You're not exactly landing in a tiny town – after all, Phoenix is home to 1.68 million people, with a quarter of this population moving over just in the last couple of decades.
But how does this change of location translate in terms of livability? Sure you may have less congestion on the roads and sidewalks, but what about the cost of living here and the enjoyment it brings in comparison to LA?
What's the Cost of Living Like?
When you're making a long-distance move to Phoenix from Los Angeles, you may be happy to know that some of your costs will be lower. A few of the costs you can expect (compared to their LA counterparts) include:
$72.50 for a three-course meal for two (vs. $100.00)
$4.06 for a gallon of gas (vs. $5.16)
$33.77 for a monthly fitness membership (vs. $46.59)
$1,745 monthly to rent a 1-bedroom apartment in city center (vs. $2,607.81)
While there are some select cases where Phoenix costs can be a little more, such as on some utilities or food, overall you can expect this move to be financially lucrative. Surprisingly, the average incomes in both these locations are about the same at just under $50,000. So don't worry about having to make major lifestyle or financial changes in order to facilitate this transition.
How Will You Spend Your Time in Phoenix?
While Phoenix may lack those Los Angeles beaches, there are still plenty of ways to spend your time. You could enjoy the distinct desert atmosphere by traveling across Camelback Mountain or Papago Park. If you'd prefer to spend your days indoors, you could see what strikes a chord with you at the Musical Instruments Museum, or search for fascinating finds at one of the area's unique shops or upscale boutiques.
Just like in Los Angeles, there's a lot to do in Phoenix when the sun goes down. The nightlife scene offers a mix of bars, clubs, and fun so you can chill out once the desert sun dips down for the evening.
What's Motivating Your Long-Distance Move to Phoenix?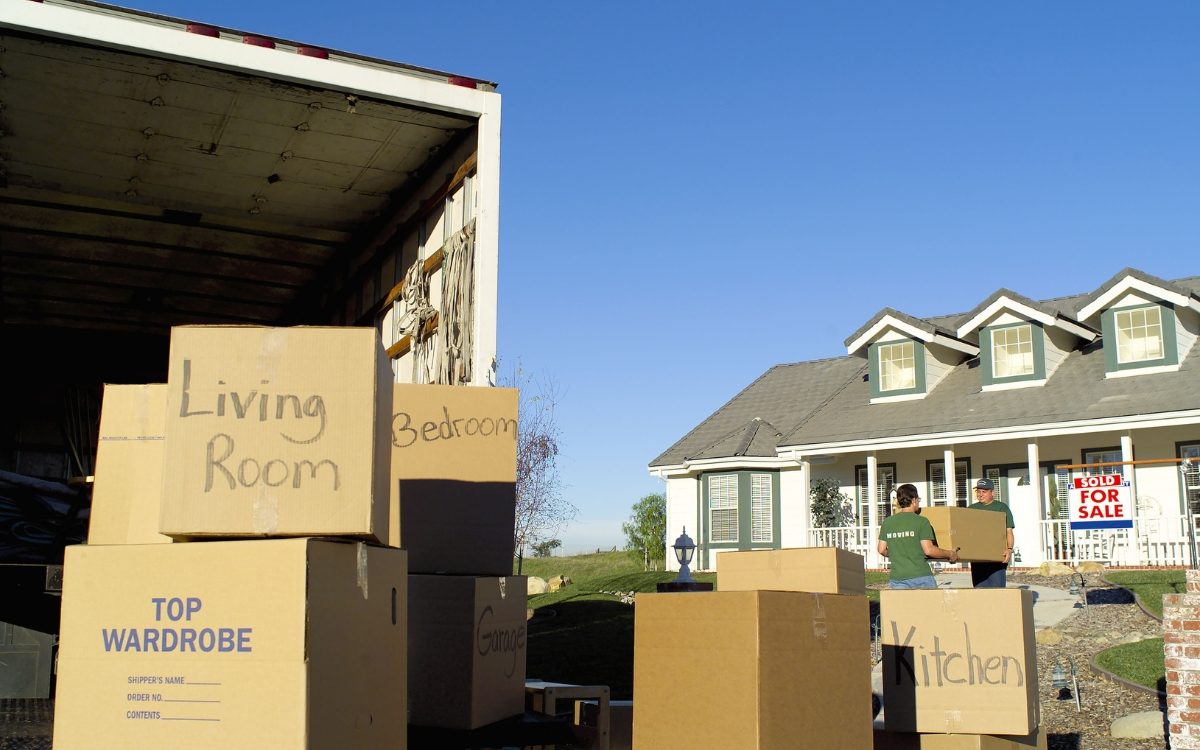 Moving from Los Angeles to Phoenix will put you in a spot with fewer crowds, lower costs, and just as much to explore. But first you must plan out the process of getting there. Best Fit Movers offers a full-service relocation experience, including packing, loading, and transport. Whatever it is that has you heading to a new destination, we're equipped to make the process run smoothly.
Feel at Home with Our Residential Moving Services
If you've just signed the paperwork for an amazing Phoenix home, you need a moving company that will be as excited about this as you are. We take pride in helping individuals and families transition to this next chapter in life. You can count on us to make your residential move to Phoenix an easy and enjoyable experience.
We're highly trained and bring the equipment to safely handle all of your property, from those fragile antiques to your heaviest furniture. Not only that, we'll even unload the belongings when we arrive, so your new house will begin to look (and feel) like home.
Get Down to Business with a Commercial Move in Phoenix
Our commercial moving services are perfect for the professional who is uprooting their business or opening a new location. As experts in the field, we bring a sense of formality that you will appreciate. You can count on our team to:
Protect your equipment and inventory
Understand any unique concerns you have
Work strategically to streamline the process
We work carefully to protect your valuable items, and efficiently so you can minimize downtime. Phoenix is a fantastic business environment, so we're always excited to help business owners open up shop here.
Supporting Our Seniors During Their Moves
There are many benefits to retiring in Arizona. The state doesn't tax Social Security income, the weather is nice, and there's lots to do. Phoenix in particular is a place that puts seniors in the perfect spot to enjoy nature, shopping, dining, attractions, and more. You've worked hard to earn retirement – now let us handle the moving process for you.
Our senior moving services are designed to take the stress out of moving. We protect your furniture, we handle all the heavy lifting, and we enable you to relax during this major life change. While you may have mixed feelings about leaving the house and area where you built a career and raised a family, a bright new chapter awaits in Phoenix – and we can get you there.
Choose Best Fit Movers for Your Long-Distance Move to Phoenix
Whether you're looking to raise a family, run a business, or enjoy retirement, Phoenix can be the best fit for you. As for who can support you along this journey, Best Fit Movers is prepared for the job.
Our moving company is fully licensed and insured, and we have plenty of positive feedback that shows our commitment to excellence. We know that moving is about more than just transferring your belongings – it's about changing your life. For a journey that's this important, don't trust the relocation planning to anyone else.
Ready to make your move from Los Angeles to Phoenix? Then connect with us today to get a free moving estimate. Be sure to reach out as soon as possible, so we can prioritize your move and give it all the attention it needs.