Are you getting tired of the hustle and bustle culture of Los Angeles? Do you want to stay somewhere more serene with beautiful beaches but still in an urban area? Then San Diego might be your new place to call home.
San Diego is an hour and a half drive from Los Angeles, but this city boasts beautiful, pristine beaches, a plethora of outdoor activities and attractions, a vibrant yet relaxed culture, and the perfect climate for people who love the outdoors.
With diverse neighborhoods to choose from, you can find something that fits your lifestyle. If you're ready to restart your life in a new yet familiar place, our top-rated team at Best Fit Movers can help!
Our reliable and professional movers provide stress-free, end-to-end moving services to help you seamlessly transition from Los Angeles to San Diego. With our expertise and care, we can ensure your belongings arrive in top condition at your destination.
Contact us today or complete our contact form to get your free quote estimation.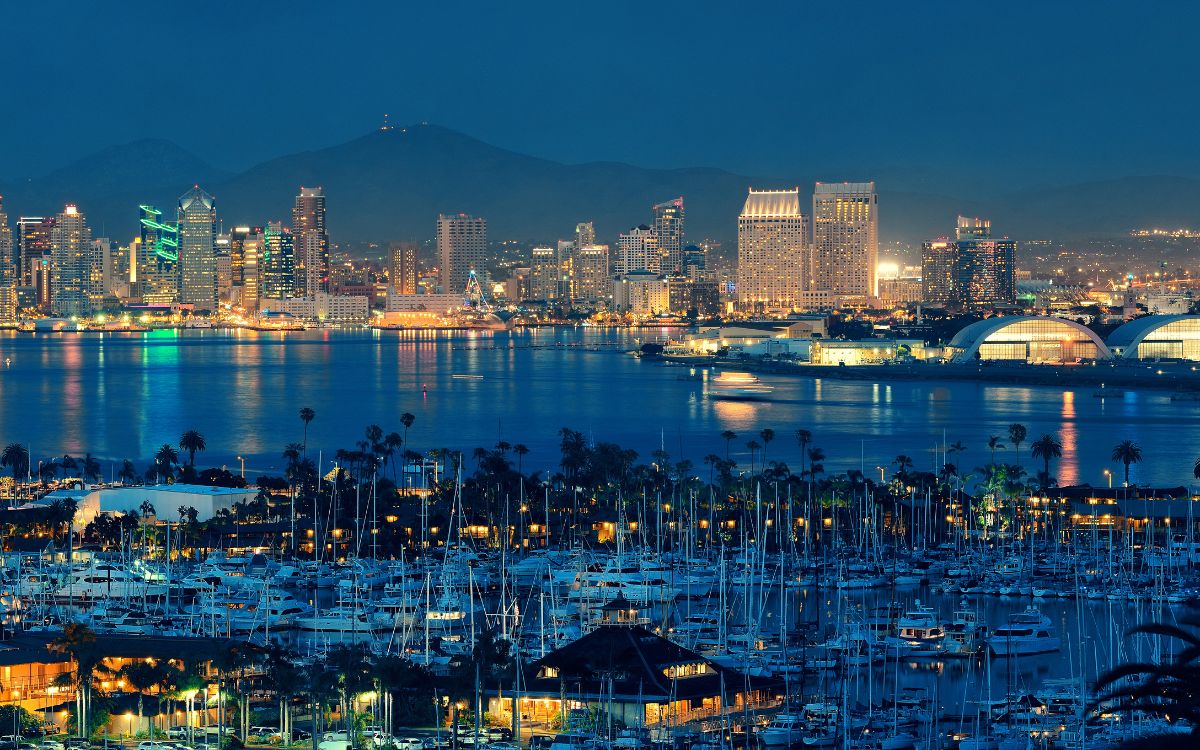 Welcome to America's Finest City!
Historically, San Diego was referred to as America's Finest City to drive tourism and has since become the unofficial title of the city. San Diego is also known for its other names, such as the City in Motion and Silicon Beach.
This 342.4 sq. mile city is one of the state's most culturally diverse cities. Around 30% of the population in this city are Hispanics, almost 15% are Asians, and nearly 6% are African-Americans.
As a city that's always in motion, you'll never run out of things to do in San Diego. According to a 2006 statistical summary, over 28% of its land is used as open-spaced parks, 24% is used for housing, and around 8% is used for commercial properties.
Experience SoCal Without the Hustle and Bustle
Despite being part of the southern California region, living in Los Angeles is different from the culture and lifestyle in San Diego.
If you're from Los Angeles and you're itching to make a move to a more relaxed urban place that's not too far, here are some reasons why San Diego should be at the top of your list:
Better Quality of Living
According to Niche.com, San Diego received an "A" overall grade in terms of quality of life compared to other cities in the United States. In contrast, Los Angeles received a "B+," with their lowest grade in the Housing and Cost of Living category.
Both cities fared well in Nightlife, Weather, and Diversity, but San Diego performed better in terms of Education and Commute. In fact, they are ranked #23 with the best public school districts in the country.
Best Weather All Year Round
San Diego is known for its mild climate all year round, with temperatures averaging from 50°F to 77°F and rarely going under 44°F or exceeding 88°F. With temperate weather going all year round, you can definitely enjoy the outdoors without getting too hot or cold.
San Diego is also known to have a ton of sunshine, with over 260 days of sunny weather every year. So, if you're looking for an outdoor escape, San Diego has it!
Laid Back Lifestyle
Despite being a developed city with prosperous opportunities, San Diego offers a more laid-back lifestyle than Los Angeles. As the most populous city in California, Los Angeles can get quite overwhelming and fast-paced. The culture in San Diego, however, is more relaxed and community-driven.
Fun Activities That'll Make You Want To Move to San Diego
San Diego is filled with endless activities and attractions that will keep you busy all year round. Take a stroll on the beach, explore the city's rich historical sites, visit the world-renowned San Diego Zoo or Sea World, or relax and enjoy some delicious Mexican food!
Here's what you can enjoy when you move to San Diego:
Plenty of Beaches Around You
San Diego is surrounded by miles of sandy beaches, with 70 miles of coastline. You can go diving in the famous La Jolla Cove, sunbathe in Mission Beach, stroll the Pacific Beach, or swim by the calmer waves of Coronado Beach.
Fun-filled and thrilling water activities are the main attractions here in San Diego. You don't have to be an expert to enjoy surfing, sailing, kayaking, snorkeling, and stand-up paddle boarding. All you need is a little bit of courage and an adventurous spirit.
Visit Cultural and Historical Places
San Diego holds some of the state's most culturally and historically significant establishments. There are missions, Spanish-style architectural buildings, and monuments that tell stories of San Diego's past that you can explore.
The U.S.S. Midway Museum is a famous historical attraction where you can learn about and explore the state's naval history. You can also visit the Old Town San Diego, a living museum with historical sites, restaurants, and shops scattered around the area.
Experience the Vibrant Nightlife
San Diego may be filled with natural and historical wonders, but it also has a vibrant nightlife scene. There are countless bars and clubs spread across the city where you can enjoy drinks, live music, and great company.
Get your dancing shoes out and explore the city's lively entertainment scene. With its laid-back vibe, San Diego definitely invites people to come out and party!
Make Moving Fun and Easy With Best Fit Movers
San Diego is a wonderful place to restart your life, embark on a journey, and make lasting memories. With its vibrant and laid back culture and eye-catching natural sceneries, San Diego is the perfect place to call home.
If you're ready to relocate to the city, Best Fit Movers is here to make your transition hassle-free. We will take care of everything from packing and loading to transporting and unpacking so you can focus on settling into your new home.
Trusted by thousands of customers, our services at Best Fit Movers are guaranteed to make your move a smooth and enjoyable experience. Call us today and get your free moving quote!