Are you moving from Los Angeles to Seattle? Your journey up the West Coast could translate to a bump up in your quality of life.
These cities are two of the most popular destinations this side of the country. They bring iconic history and reputations that have been etched into popular culture. When the time comes to transition from one to the other, what should you expect?
What are the top concerns you have about making a long-distance move to Seattle? And what will it be like making the switch from The City of Angels to The Emerald City?
Best Fit Movers is a top Los Angeles moving company that is dedicated to giving you the optimal relocation experience. Today we'll discuss what you can expect when departing from your destination, and how your new location may differ from what you're accustomed to.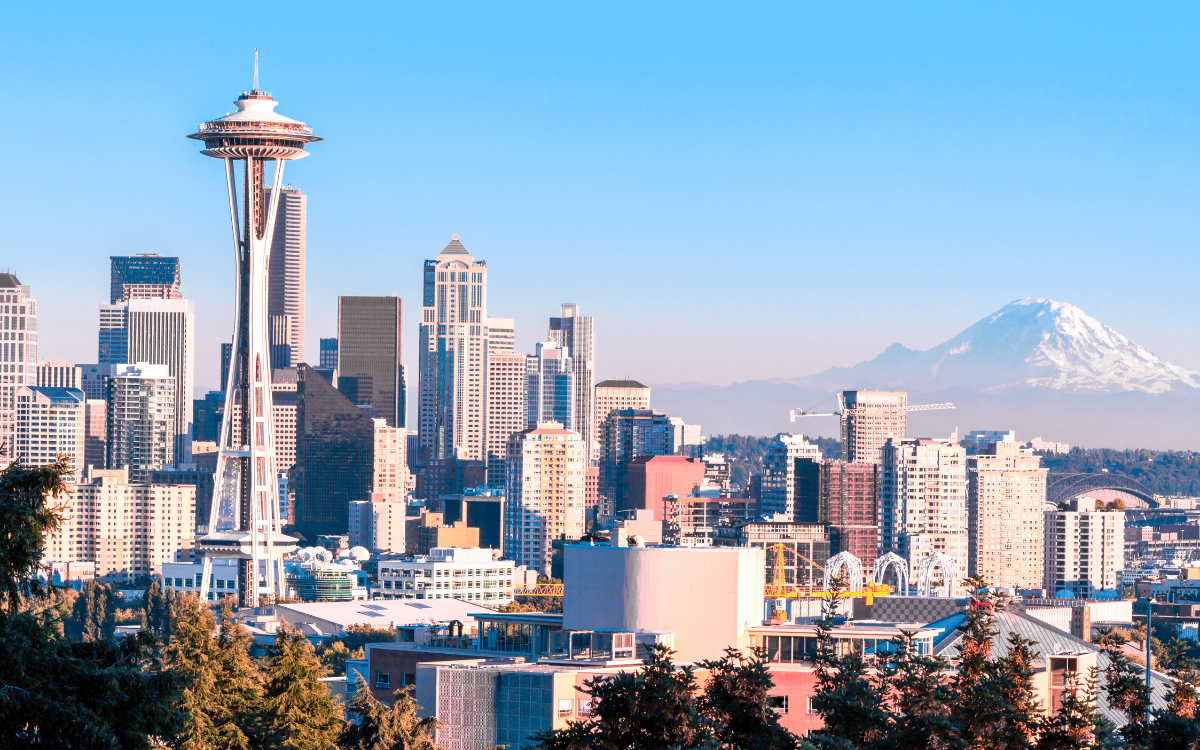 Comparing Los Angeles to Seattle: What's the Difference?
Moving from Los Angeles to Seattle can be a big transition, as both cities have their own unique characteristics and culture.
The good part is you're not missing out on that exciting big city atmosphere or those immersive Pacific Coast vibes. Both areas offer these qualities. But what sets them apart?
"Rain City" Still Shines in Some Ways
Seattle is known for its rainy weather, so be prepared for more precipitation than you might be used to in Los Angeles. However, this doesn't mean it's all gloom. The added rainfall aids in the growth of vegetation, resulting in beautiful flowers, trees, and shrubs. These are especially visible at the various parks and trails.
As a transplant from LA, you may take kindly to the cooler temperatures. The summer high is about 10 degrees lower in Seattle, and temperatures remain moderate and comfortable all year. The city even gets a few inches of snow annually, which is a rare treat you won't find in the scorching scene of Los Angeles.
Similar Costs and Unique Culture
Living costs in both areas are generally higher than the national average, but comparably similar when you look at the two cities side by side. While you may pay more for food in Seattle, it's often cheaper to have a drink. While you may pay more for utilities, you could save on rent.
What about the culture and character of the city? Moving to Seattle differs from Los Angeles in a few key was, such as:
The city relies heavily on public transportation, a stark contrast to LA's car culture
Seattle is well known for its strong art scene and coffee industry
The commitment to sustainability and environmentalism rivals any in the nation
So when you move from Los Angeles to Seattle, try out the public transit to escape the honking gridlock, and have them drop you off at one of the area's local coffee shops. You can sit back, check out the beautiful flowers, enjoy a drink, and celebrate the trip.
Overall, moving from Los Angeles to Seattle can be a big change, but it's also an opportunity to experience a new city and way of life. Be prepared for the differences in weather, cost of living, transportation, and culture. But above all, embrace your new home by exploring it for yourself.
What's on Your Mind When Moving to Seattle?
Making any type of move can create some concerns. But especially when you're making a long-distance move, your worries can seem to expand as the miles do.
What's on your mind? Let's start with protecting your property. This is arguably the most common concern of the moving process itself. Getting your items packed up brings to mind some important questions:
"Where can I find professional packing supplies?"
"What about items that require special care?"
"How can I pack the truck efficiently and safely?"
This also brings to mind concerns about the time and logistics of the move. Moving can be a time-consuming process, and people often worry about how they will manage their time effectively while packing, coordinating with movers, and handling all the other tasks that come with moving.
There's also the financial cost of hiring movers, renting a moving truck, and getting the supplies you need. It's a lot to take in and plan for – which is why you shouldn't go it alone.
Don't Forget the Mental Impact of Moving
Moving can be emotionally challenging. This is especially true if you're leaving behind family, friends, or a familiar environment. People often worry about how they will adjust to a new place, make new friends, and cope with the stress and uncertainty of a major life change.
These emotions are compounded by the many logistical challenges to moving, including finding a new place to live, transferring utilities, and forwarding mail.
If you want to handle the logistical and emotional challenges of moving from Los Angeles to Seattle, choose a moving partner that can support you during this time.
Call Our Los Angeles Moving Company
If you're moving from Los Angeles to Seattle, you've got a big journey ahead of you – so make sure you have a trusted moving partner by your side.
Here at Best Fit Movers, we've got a reputation for excellence. Our highly skilled team brings all the credentials you could want in a moving specialist. We're licensed, insured, and experienced, equipping us to handle all your relocation needs.
When you're moving to Seattle and reach out to us, you can save money and time by getting everything you need in one place. Our Los Angeles moving company offers:
Packing and Unpacking: We'll box up your belongings quickly and efficiently to protect them and expedite your move. We can even help you unpack when you reach your Seattle destination.
Loading and Unloading: Leave the heavy lifting to us. We'll get all your items transported, from putting them on the moving truck to bringing them into your new house.
Supplies, Storage, and Transport: We also offer professional-grade moving supplies, high-quality storage services, and spacious trucks, so you have everything to make your move easy and efficient.
Whether you need individual services for the full-service moving treatment, we are here for you. We also specialize in moving heavy and fragile items such as pianos, antiques, and artwork.
Moving from Los Angeles to Seattle means a change of scenery, but it can also mean a better quality of life. Start it off with a moving process designed to take the worry and stress out of relocating.
Ready to get started? Contact us today for a free moving estimate.