If you're looking for a new place to do business that's not too far from home, you could be considering a local office move in San Diego. 
Company owners must weigh their options carefully, especially when it comes to the pros and cons of their location. While San Diego is a welcoming area for businesses, it's a massive place with many different locations to choose from. 
There are many reasons you may want to make the switch to a new facility that's nearby. But just because the destination is within a reasonable drive doesn't mean the moving process won't be complex.
Especially for business environments, a local office move in San Diego requires the right moving specialist to help the process flow smoothly.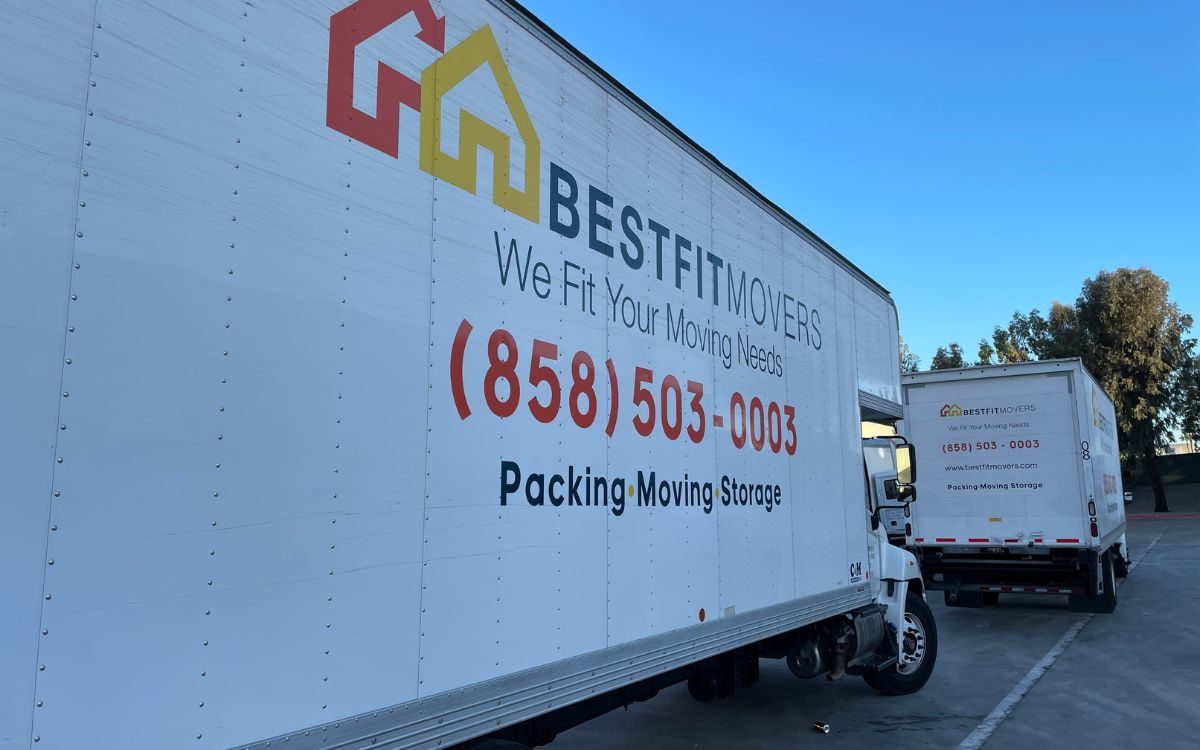 Types of Local Offices Moves and the Reasons for Them
Most of the time when you're moving to a new local office in San Diego, you're doing it for one of two reasons – either you're relocating your main business or opening a second location.
If the sole location where you do business is being uprooted, it's extremely important to manage the move efficiently. Doing so will minimize downtime, and ensure the move serves to put your organization ahead, rather than put it behind.
If you're opening up a second location, you want to make sure the right equipment is moved over and that your new facility is set up in line with the standards of the current one – so you establish a level of uniformity and consistency that customers can rely on.
But what are the specific reasons you may decide to make your local office move in San Diego?
A More Supportive Professional Environment
The many cities in the San Diego region share similar style and population trends. However, there may be some minor differences in how local businesses are supported. Consider factors like:
Business taxes
Local licensing and regulatory requirements
Ease of getting permits
If you can find a location that checks all the boxes and makes it easier to do business, it's less that you have to worry about.
Easier Accessibility for Customers and Employees
Some spots in San Diego tend to be much busier than others. It's not just about the population of the areas, either. Sometimes city design plays a role, and it may even come down to what block you're on.
Jam-packed places with heavy traffic, little room for parking, and a lot of noise aren't exactly friendly to new customers. They can also diminish employee performance. Sometimes moving just a short distance away can benefit your business greatly.
Larger Facilities with Better Amenities
Sometimes the ideal location for your business is just a short distance away – and making the trip could leave you with more space and better amenities.
Moving to a new building can be like a fresh start for your company. Imagine having more space for your team, customers, inventory, and equipment. Or consider how a building with more efficient networking, HVAC, or electrical equipment could support productivity while lowering costs.
What to Consider When Moving to a New Office
No matter why you're making a local office move in San Diego, there are some important considerations you should make for the process.
Every business owner knows they need to look around for moving partners and get estimates, so they can budget in this expense with certainty and transparency. The same should be done with scheduling – having at least an approximate timeline to go off of let's you plan the move so you minimize downtime.
Find Movers Who Understand Commercial Spaces
Moving a business isn't like moving a house. While every great moving company should treat its customers' time as precious, businesses aren't just working on their own time. They're working on the time of employees, partners, customers, and shareholders.
Commercial spaces have a lot of considerations to make about the moving process – a few of the main qualities you'll want to look for in a commercial office mover in San Diego include:
Furniture Disassembly/Assembly: Modular units are much easier to pack when they're taken apart first. It also helps speed up your opening day at the new facility when you have help putting these units back together.
Custom Crating: Staying organized is crucial for staying productive. If your company can pack items by type, they can ensure they're padded properly for a safe journey. This also helps to make the unpacking process much easier.
Proper Supplies for the Job: Commercial facilities typically have file cabinets, desks, machinery, and other unique equipment that can be challenging to move by hand. Pro movers bring dollies and hand carts with straps so everything can be moved quickly and safely.
All of these aspects of the commercial moving process will serve to protect your property and streamline your relocation journey. Ultimately, they all serve to protect your bottom line and support your business in its change of environment. 
Hiring Movers Who Exemplify Professionalism
No matter how close your new professional home is, you want an office moving specialist who gives your business the care it deserves.
Professionals appreciate professionals – and this means any moving company you hire should be respectful of not only your property and inventory during a move, but also of your time and your peace of mind.
Bringing a licensed and insured team to do the job is a better idea than asking your employees to help – not only will you know your belongings will be taken care of, but you won't have to risk anyone on your team being injured.
Experienced movers with a good reputation can make your local office move in San Diego an experience that provides long lasting benefits even if you're only moving a short ways away.
Best Fit Movers: Your Partner for Local Office Moves in San Diego
Even if you're only moving a short distance, it can have a major impact on the success of your business. As a team of trusted professionals in the moving industry, we understand and respect what the relocation process means to our clients.
We'd also cherish the chance to be your partner for this journey. Our licensed and insured team has handled local office moves for various industries including retail, hospitality, education, healthcare, nonprofit, and more.
We're here 7 days a week to plan the move in a way that best works with your schedule. Whether you're moving your business or opening a second office, contact us today so we can help.