When you look at a map and consider the perfect place to live, something with perfect weather seems to fit the bill. We love this line from an old HuffPost article: "Let's get this out of the way. San Diego is the textbook example of beautiful year-round climate."
As devout Californians ourselves, we concur. If you want to live in San Diego, summers will average  72 degrees and winters only take you down to about 57. But, there's very little of that LA smog to contend with and you won't find much of that dreadful Floridian humidity.
Aside from wanting to wake up to this weather every morning, there's also the fact that several of San Diego's suburbs come with a host of benefits. Many of them are rather well-to-do (some more affordable than others) and, with that, comes excellent school systems and outdoor activities to fill all the days of the year.
Below, you'll find our list of the best places to live in San Diego. If you need to commute to the big city, none of these neighborhoods take you out of reach. And, when you're ready to stroll through the summer parks and dip into the Pacific Ocean, each of these gems will take you there.
La Jolla
You know those super tall, skinny palm trees that we imagine when we think of California? They tower over everything else and sway gently in the breeze. This is quintessential La Jolla. The palm trees sway, the ocean beckons, and the streets are lined with the best shops a Californian can ask for. It's, hands down, one of the best areas to live in San Diego.
Here, several industries bustle including software, finance, real estate, and tourism. You'll wake up every morning, draw back the curtains, and breathe in that fresh saltwater air. On the weekend, you'll be glad to pop in a kayak, go for a stroll, or fill up your shopping bags.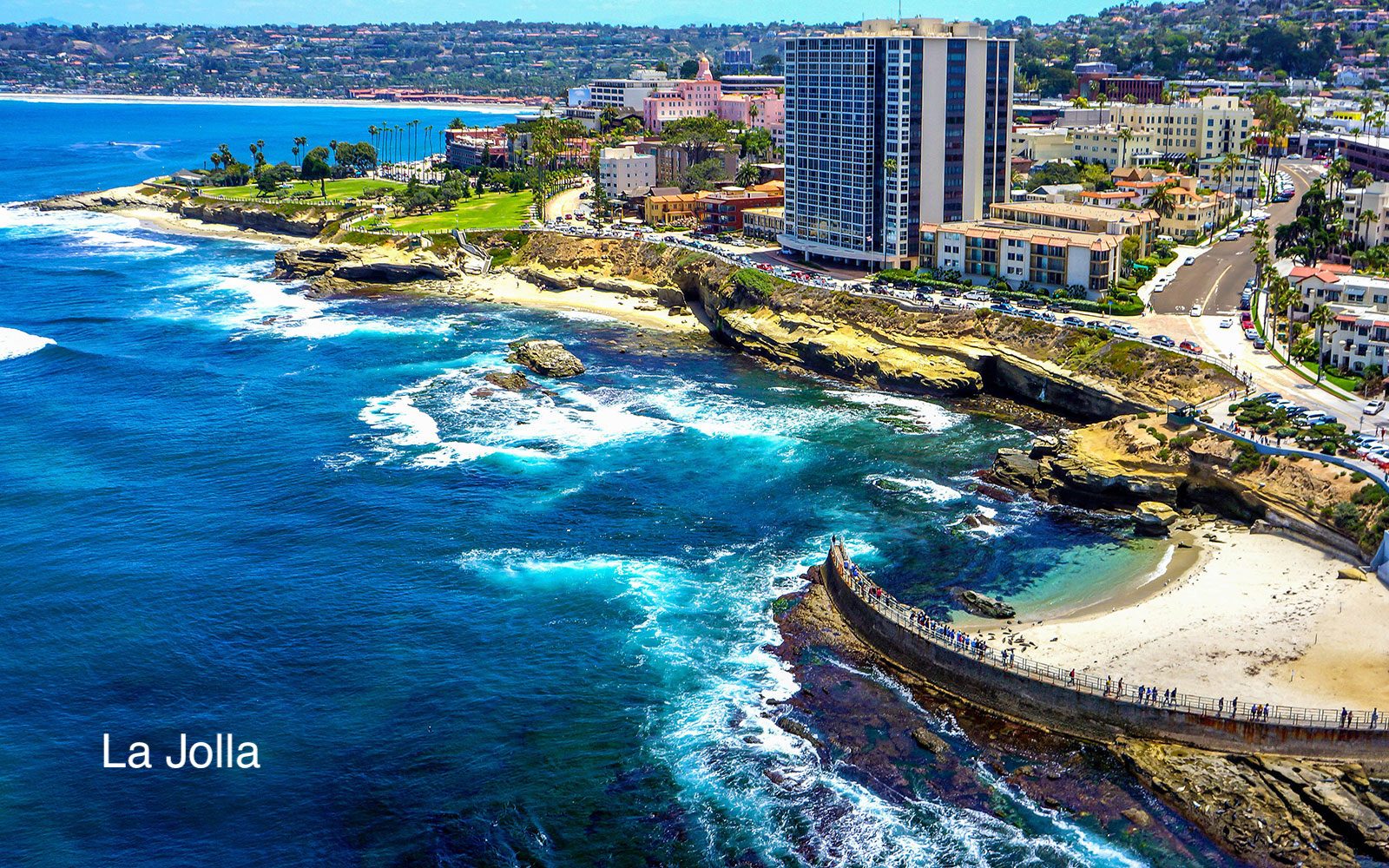 If this seems like paradise, it's because it is. And paradise comes with a pricetag. The median price for a home is $1.7 million and the median rent chimes in at an astonishing $5,316/month. Still, if you've found the right job that will place you in paradise, how could you say no?
In a top dollar environment like this, you're also going to sleep in peace at night, knowing your kids are in one of the best school districts in the state. GreatSchools gives three of La Jolla's schools a cool 10/10.
San Marcos
We love watching Property Virgins on HGTV. The host, Egypt Sherrod, asks the happy couple to take her to the street they wish they could live on. Inevitably, they take her to a neighborhood that's way out of their price range. Still, it leaves them knowing what to hope for and implement in their future home.
That's kind of what La Jolla is for us. Practically everyone who's passed through the San Diego area falls in love with La Jolla's steep hills that lead down to the rushing waves of the Pacific. Basically, if you can call La Jolla home, then you won't regret it. If you can't, don't fret.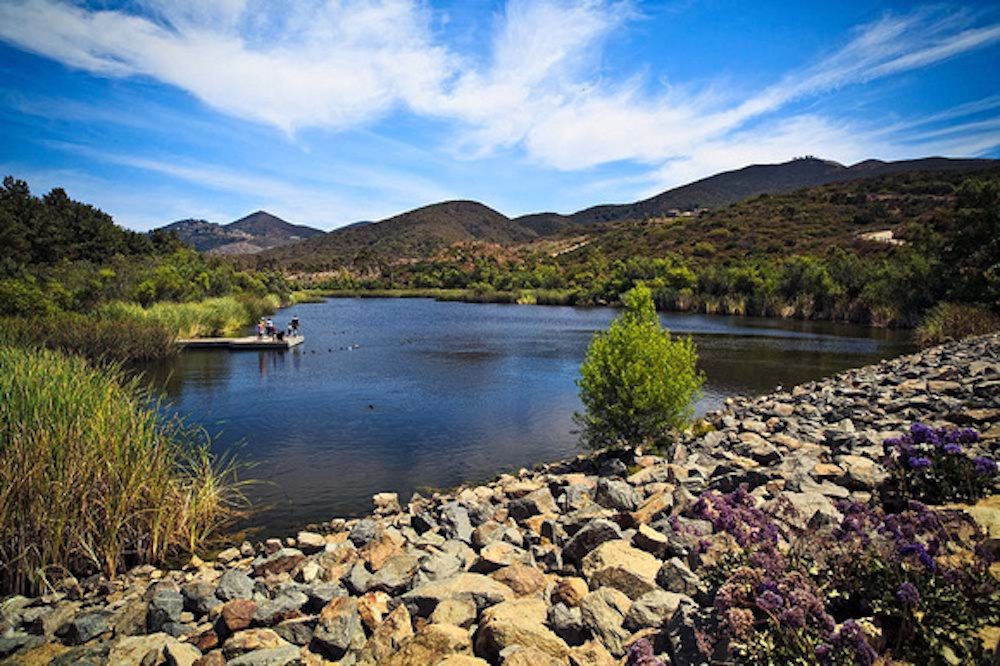 There are plenty of other neighborhoods and we're going to start with one that drops the median home down to about $613,000. The rent is also reduced to about $2,807/month. What La Jolla has in beach access, San Marcos has in park access. When you Google, "where to live in San Diego," San Marcos is going to come up over and over again.
Over the last few years, San Marcos has spent a lot of time, effort, and attention on the buildout of their parks, trails, and open spaces. You can walk, bike, and explore to your heart's content. So, if that's the way you like to plan your weekends, then San Marcos may be your new future neighborhood.
The Park at Discovery Lake is our favorite spot. You can pull up with the whole family, picnic for hours, and never get tired of that lake view. The city has also invested a lot in the preservation of San Marcos Creek. So, if your ideals line up with this kind of lifestyle, then you'll quickly fall in love.
Pacific Highlands Ranch
While we're on the topic of nature, let's discuss Pacific Highlands Ranch. This community has preserved nearly half of its land as a natural habitat. We're talking unrivaled nature trails for you and your loved ones to get lost on for hours. The median home value is a little high in the sky at about $1.4 million and the rent is about $2,500/month.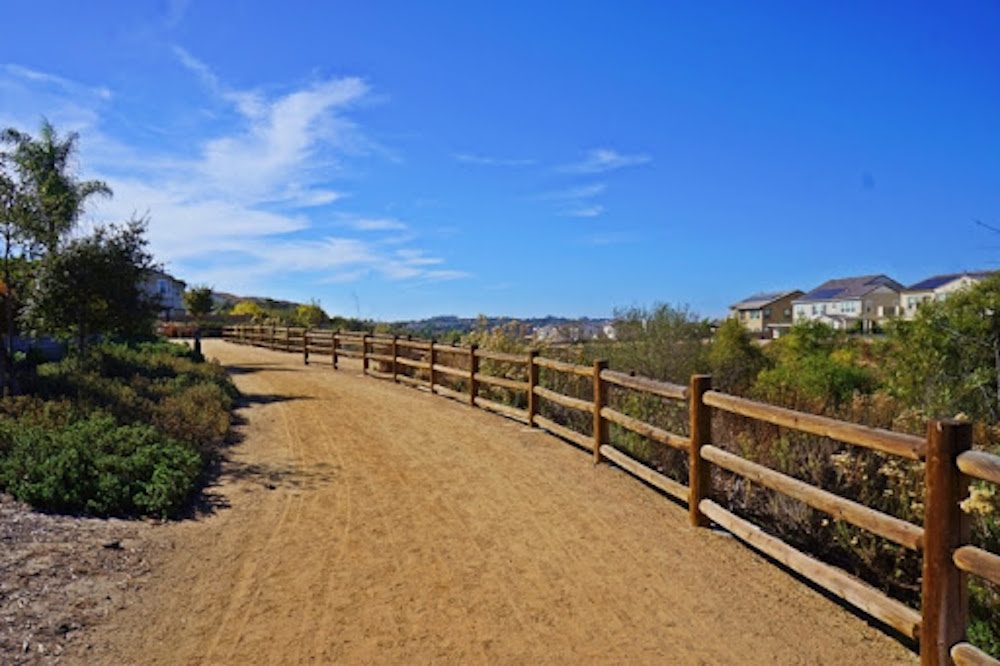 If you need to commute into San Diego but want to come home to, basically, a nature preserve every night, then give Pacific Highlands a gander. The kiddos can commence all kinds of scientific explorations and they'll be safe and sound in well-rated school districts.
Solana Beach
Let's dip back into our wildest dreams. If La Jolla is the land of swaying palm trees, then Solana Beach is San Diego's very own Malibu. Like Malibu, most of the city was built on bluffs overlooking the ocean. You know what that means?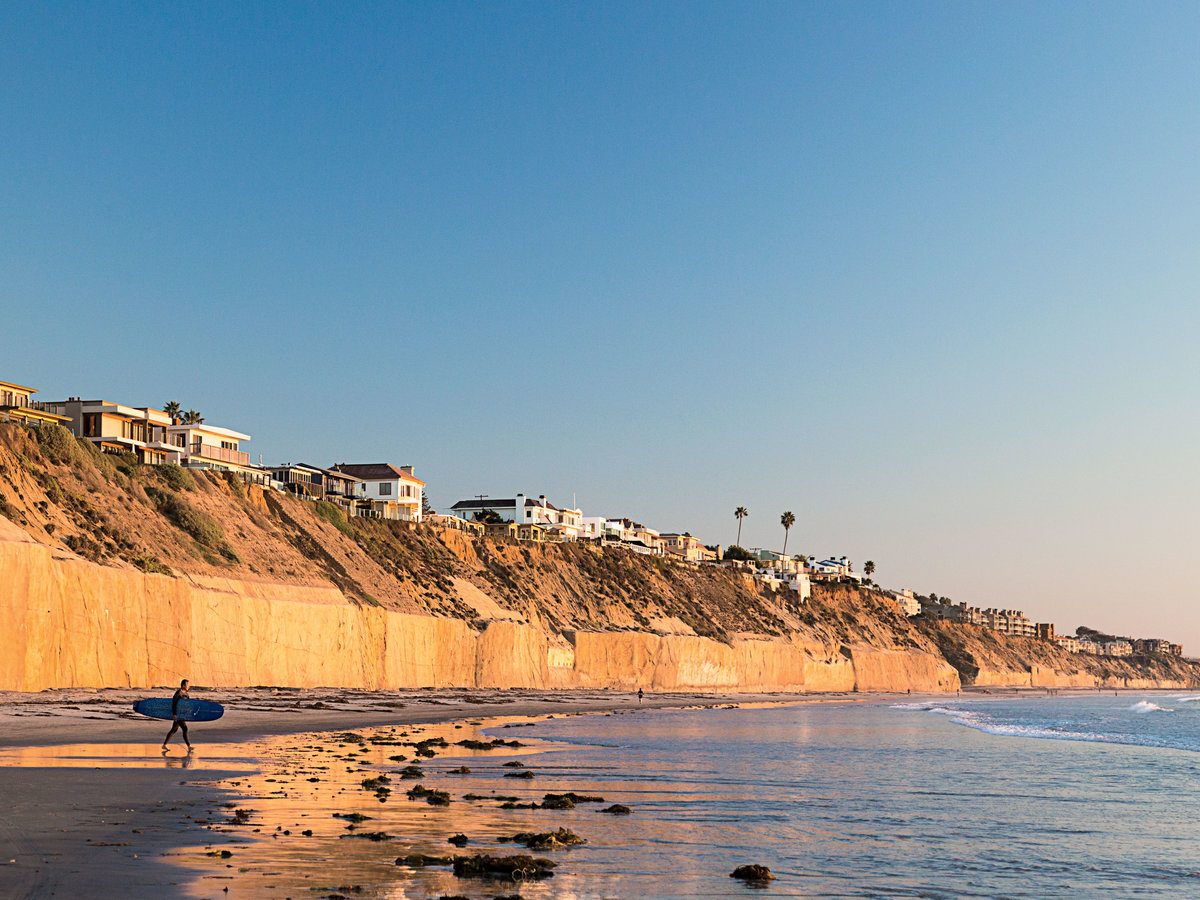 When you slide open your living room door, you're going to hear the sounds of the sea. Solana has an interesting twist. The median home values get close to La Jolla, coming in around $1.5 million while the average rent is $4,843/month.
So, if you want to come and check out San Diego for a time, then you might consider swinging the rent here at Solana Beach and getting swept away in its glorious tides. If you have any kiddos, you won't be surprised to know that when the home prices creep up, so does the quality in the local school system. Greatschools gives the Solana School District 9s and 10s.
Torrey Pines
Anyone who knows golf knows the Torrey Pines golf course. Legends have putted along these greens and it's every golf enthusiast's dream. Since Torrey Pines echos of the outdoors, you won't be surprised to hear it hosts another famous natural reserve.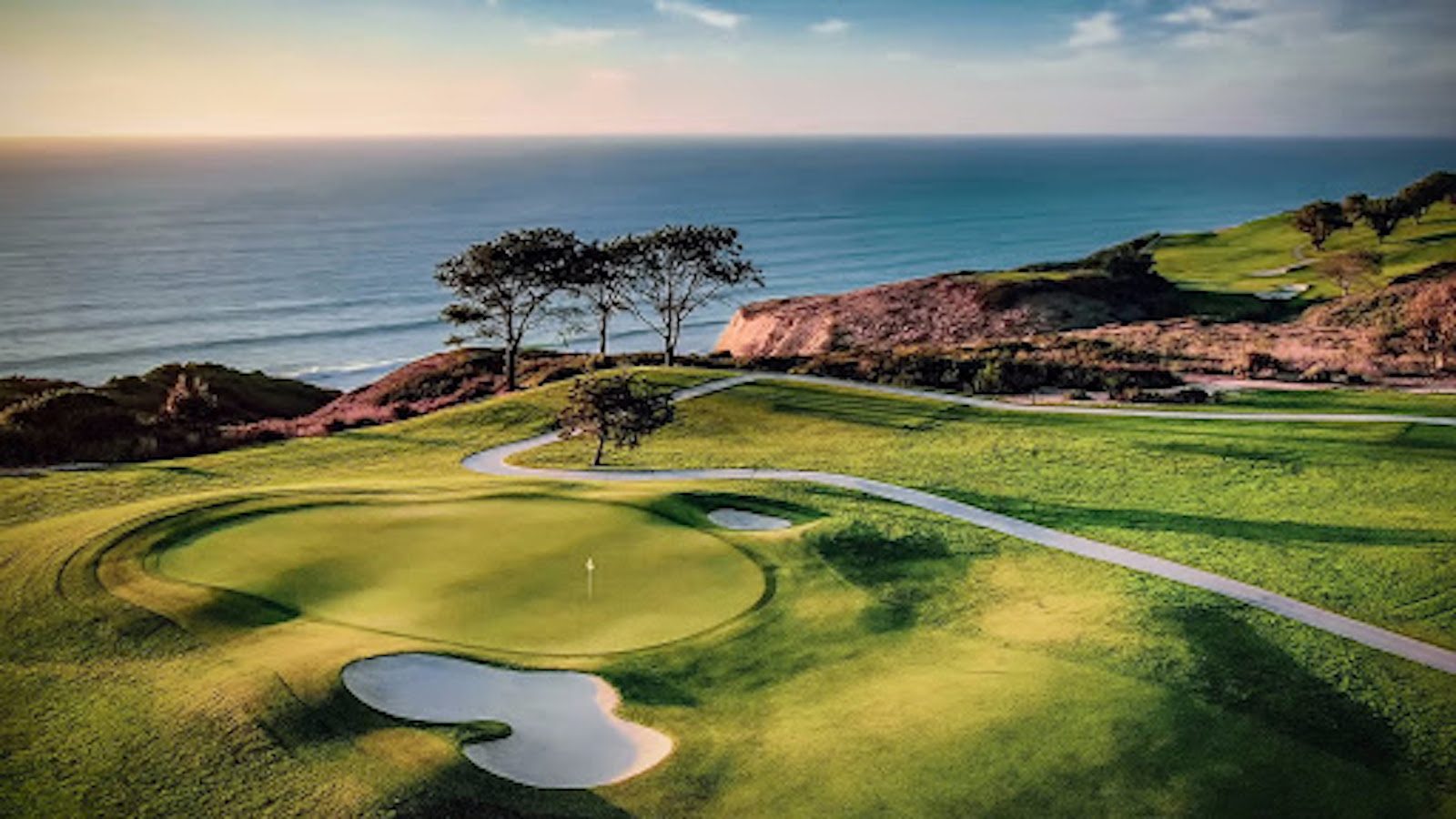 The Torrey Pines State Natural Reserve is a treasure trove. It's actually a wilderness island with America's rarest pine tree. Of course, this isn't a reason to move to a new locale, but it'll certainly give you something to write home about!
You'll be happy to enroll your children in any of their private or public schools, many of which are highly rated. The Torrey Pines High School, for example, gets 10s all across the board from GreatSchools.
Carlsbad
Carlsbad is where you move when you don't want to give up your coffee shop dates and foodie lifestyle. This is one of San Diego's best urban hotspots. They've also taken on a restoration mindset, much like San Marcos, and have updated many of their pathways and walkways.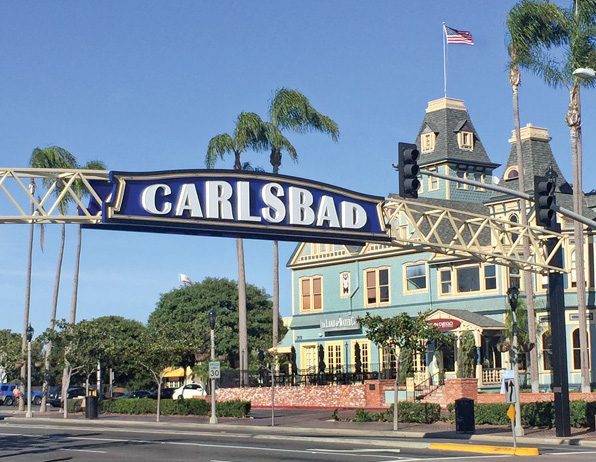 You can throw on your leather messenger bag and bike to your coffee dates in this temperate climate. You won't mind dropping the kids off at any of their schools either because their system scores 9s and 10s across the board, too.
If their median home price of $905,014 works for your budget, then Carlsbad is an easy yes. As for rent, right now, you're looking at an average of $3,422/month.
South Park
So, La Jolla has beautiful streets you'll want to get lost in. Carlsbad has an enriched urban feel. And South Park is the land of tree-lined golden glory. It's pedestrian-friendly because it has a lot to show off.
It's no Silicone Valley, if that's what you're looking for. In fact, this is a place where small businesses come to flourish (at least pre-COVID). And it definitely has a small-town feel, when you consider the community's dedication to preserving its history.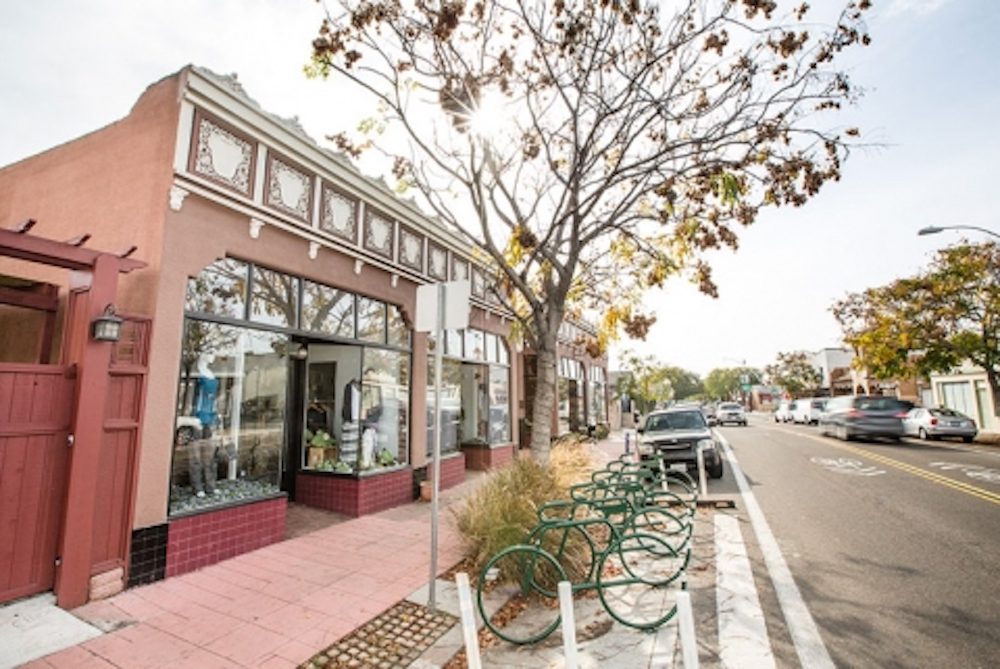 Here, old buildings have been restored, record shops still stand tall, ice cream parlors are still frequented, and – best of all – they host quarterly walkabouts. We're not even residents and we always want in on this action.
On Saturday nights in March, July, October, and December, the city comes to life. Of course, with COVID, we'll have to see how this year pans out. But, when it's in full swing, shops stay open late, trollies run late into the night (for free), and live music is reverberating off every street corner.
If you'd like to see your family settle into a real community where people seem to still bake cakes for their new neighbors, then South Park should top your list. Homes are slightly lower than some of the other suburbs. The median price is about $800,000 while the rent is about $2,829.
North Park
How about another dip in price? South Park's alter ego steps onto the San Diego scene with an average home price of $649,355 and an average rent of $2,536/month.
This is a culturally diverse hotspot, so you have to take in all your considerations. North Park is where you come if you love the art scene, microbreweries, live music, cool eateries, and pretty boutiques.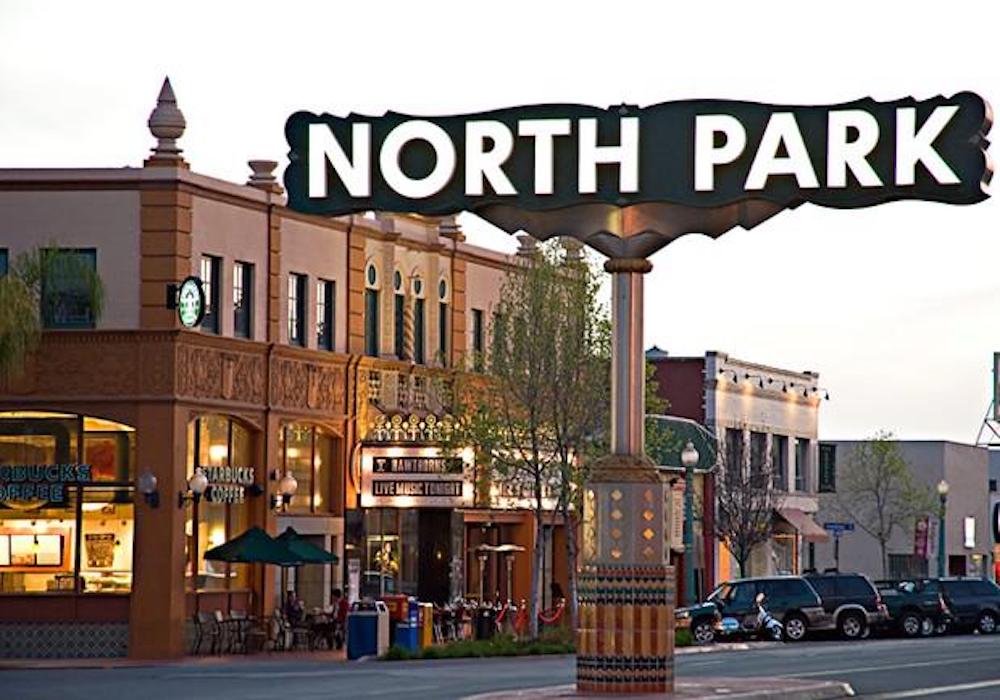 We love to attend their music festival called "North Park Music Thing." You have to love a city that doesn't take itself too seriously, especially when they know they have a lot to offer their residents. This is also the kind of place to strap on your leather satchel and bike into town for some light fare and camaraderie.
Chula Vista
Chula Vista is another (comparatively) affordable neighborhood. Here, median home values clock in at about a half million. And the rent is California-cheap at $2,718. This is the lowest we've seen on the list and may be the cheapest place to live in San Diego.
That means there's a lot going on here for you and your loved ones. The city itself has its own athletics program where thousands of children and adults participate in the sport of their choosing. And, as if that's not enough, the city lives up to its name (beautiful view in Spanish). You can continue the athleticism in any number of their parks, trails, or open spaces.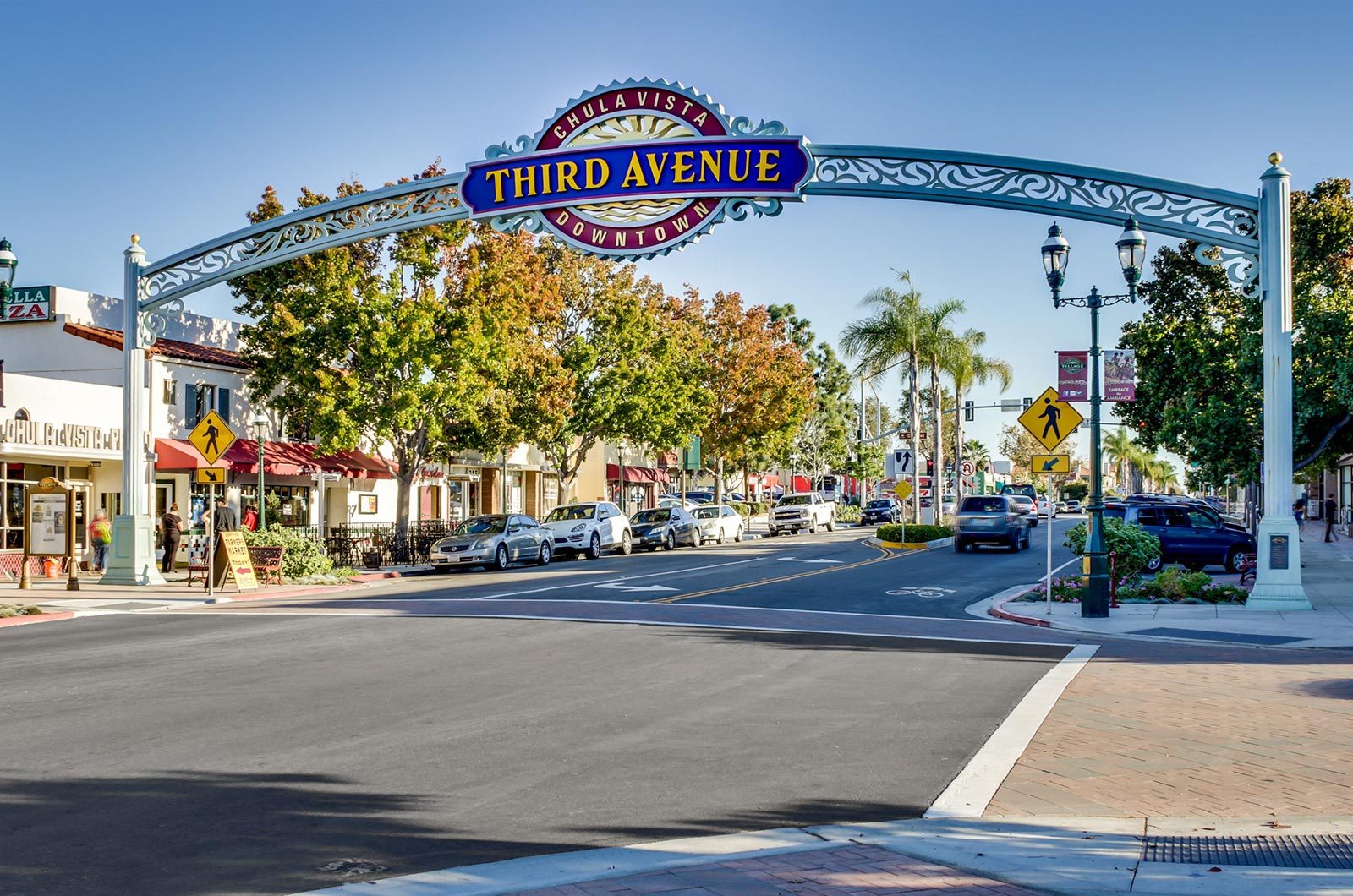 Like its friend, North Park, you'll want to come for their music series called "Music in the Park" if COVID ever leaves us alone. Food vendors come out of the woodwork to make this an even more extraordinary family experience. In our opinion, this is easily one of the best neighborhoods to live in San Diego.
Given its population of about 270,000 people, there are also a lot of options here when it comes to schooling. There are two different school districts spread out across 75 campuses and both are highly regarded. All in all, Chula Vista has a beautiful balance of urbanism, open space, and opportunity.
Come Live in San Diego
Come live in San Diego; you know you want to. Start making plans to rise with the summer sun, never feel baked by it, and live in a vibrant community with its own, unique claim to fame. From La Jolla's palm trees to North Park's affordability, there's something here for every family and budget.
When you're ready to make the move, we can simplify the process for you. Here at Best Fit Movers, we'll pack, store, and move everything you need to make San Diego your new permanent home.
Just this year, we were named the best in the biz by Home Advisor. Indeed, we'll take the load off your shoulders as you house hunt, apartment hunt, and figure out what type of surfboard you'd like to invest in.
When you've secured your new sanctuary on a bluff, urban oasis, or walking path, come on over and request a free online quote. Someone from our customer service team will promptly reach out to you and take that weight off your shoulders.