A piano can weigh as little as 500 pounds and as much as 1400 pounds. If you have to move one of these immense instruments, you will need some assistance. Otherwise, you could hurt yourself, the piano or your surrounding floors and walls. There are many obstacles to overcome when moving a piano, but if you only have to move one upstairs or downstairs, the process is a bit easier – only due to the fact that you don't have to get it out the front door and onto a moving truck.
The prep work is the same though, which means it's still wise to hire a piano mover even when moving the instrument to another room in the same house. Here's what you need to know about moving a piano upstairs or downstairs.
Challenges Involved in Moving a Piano
Your movers will know all the tricks required to get your piano moved in a safe manner. But there are still many factors to take into consideration, especially when the move involves a flight of stairs. Here are some of the most common problems you may encounter when moving a piano up or down your stairs.
Slippery surfaces: Not all types of flooring offer the same stable surface. Most, including hardwood and tile, provide little to no traction, which can pose a big challenge. Carpeting on stairs may seem like a good idea when simply walking on them, but when you're trying to haul a piano down those same carpeted stairs, the slip risk goes up exponentially. Harwood can be slippery no matter what, which could pose a risk of the piano gouging or denting it.
Doorways: You always have to take care with doorways of any kind, but especially narrow doorways and those with sills.
Curved staircases: It can be awkward or even impossible to navigate a piano around a corner on a staircase. If you've ever seen the pivot episode of Friends, you know what we're talking about here. Just switch out the sofa with a piano.
Narrow stairs: Many older homes were built with narrow steps, which makes it difficult to control a piano when moving it.
Weather conditions: If you have to use exterior steps to move your piano, rain, hail and high winds can make the process even more difficult.
When hiring piano movers, they will visit your home before moving day to check out the piano itself as well as the route they will take when moving it. They will know if there are any other challenges present that they need to account for beforehand.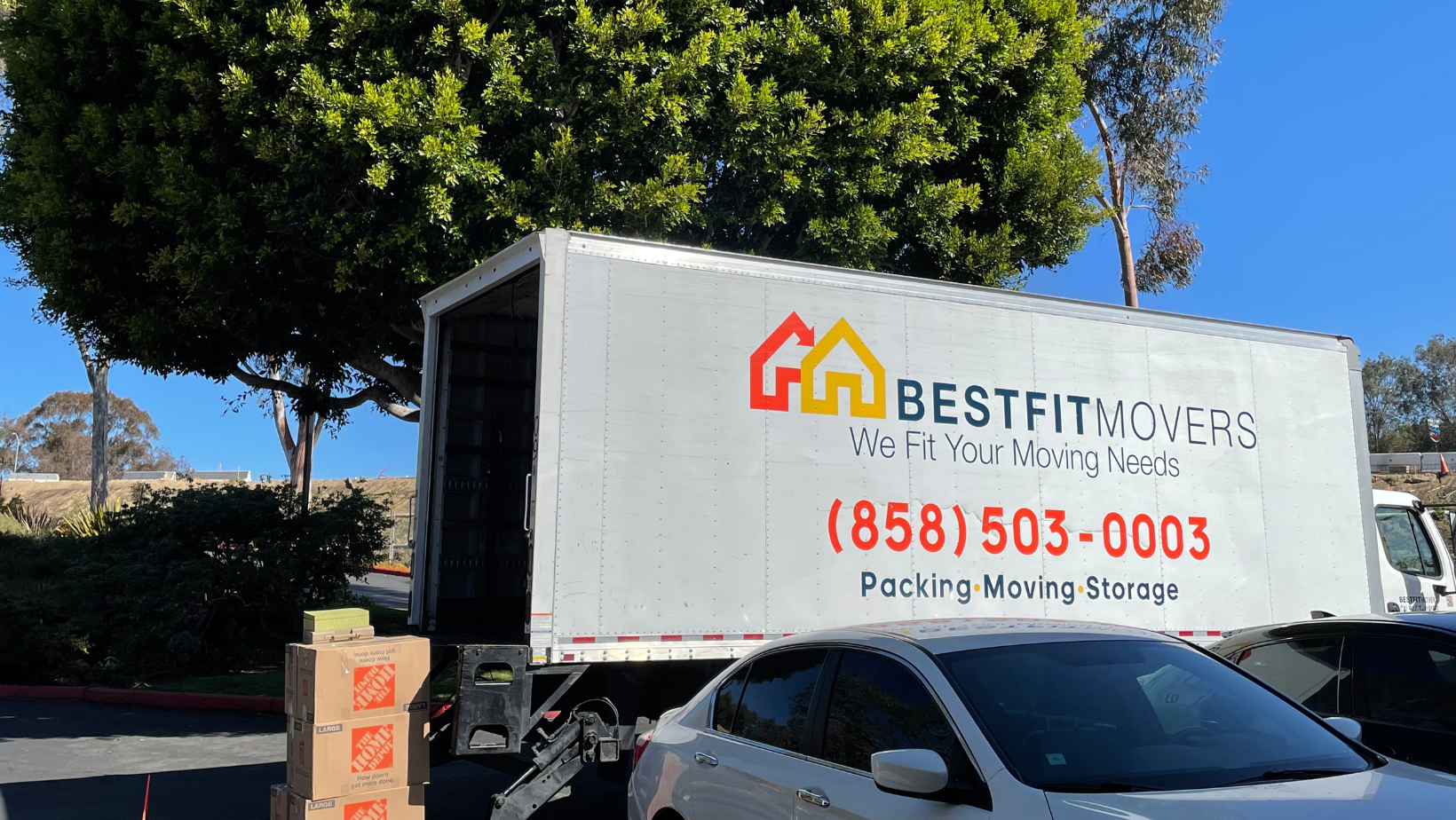 Tips For Preparation
Because pianos are so large, heavy, and at risk of damage when moved, it's wise to disassemble the instrument even for the shortest move within the same home. Not only does this reduce the weight, it makes it less awkward to move.
Here's what you can do to prepare:
Remove the piano's lid: If moving a baby grand, for instance, remove the lid first. It's very heavy and this will take a few pounds off the total weight. You can't risk surface damage, which is difficult and costly to repair.
Disassemble the pedals and lyre: The lyre is what connects the pedals to the body of the piano. Take great care when doing this so as to preserve the integrity of the instrument.
Take off the legs: When there are narrow doorways or sharp turns in the stairway, remove the piano's legs. Keep all disassembled parts in a separate box, packed securely.
When you hire professional movers, they will take care to wrap all parts of your piano to reduce the risk of damage. Each type of piano poses different issues, but the pros know how to identify those problems and prepare for them adequately.
Moving the Piano
Now that you have prepped the piano, it's time to move it. Here are some tips:
Plan out the route and remove obstacles. Once you have started the process of moving the piano, it will be difficult to stop what you're doing to move things out of the way or decide on the fly which route is best to take. Plan this out beforehand, and make sure no obstacles are in your way. This includes taking off doors when needed so that the piano can make it through effortlessly.
You may have to prep the stairs. This usually involves using a ramp so that the jarring effect of moving a piano up or down stairs is cushioned. You don't want to have to tune the piano later due to all that jostling of the keys and other components.
Secure the piano to the dolly. Your movers will know which type of dolly to use with the piano model you have.
You will need at least two to three people to actually move the piano. It will depend on the type of piano, of course, but some pianos – like baby grands – can take hours to move up or down stairs.
Reassemble the Piano
Now that the piano is in its new place, you will have to remove the protective packaging and replace what you took off. Once all legs and pedals have been reassembled, have your piano tuned by an expert so it's in good working order. Careful tuning ensures the instrument is working as it should and sounds as it should.
If your piano has to be moved up or down stairs, always hire piano moving experts, and book them well in advance. This will give them time to visit your home and plan for any contingencies, as well as make sure they have the proper experts on staff for that particular move at that particular time.
Contact Best Fit Movers For Piano Moving
Here at Best Fit Movers, we are experts in moving pianos near or far. To get a free quote on our services, contact us today.