Lemon Grove, a city in San Diego County in California, has a population of about 27,000. It's a relatively small community that keeps growing year after year. If you have decided to move here, or are at least considering it, you may want to know a few interesting facts about Lemon Grove.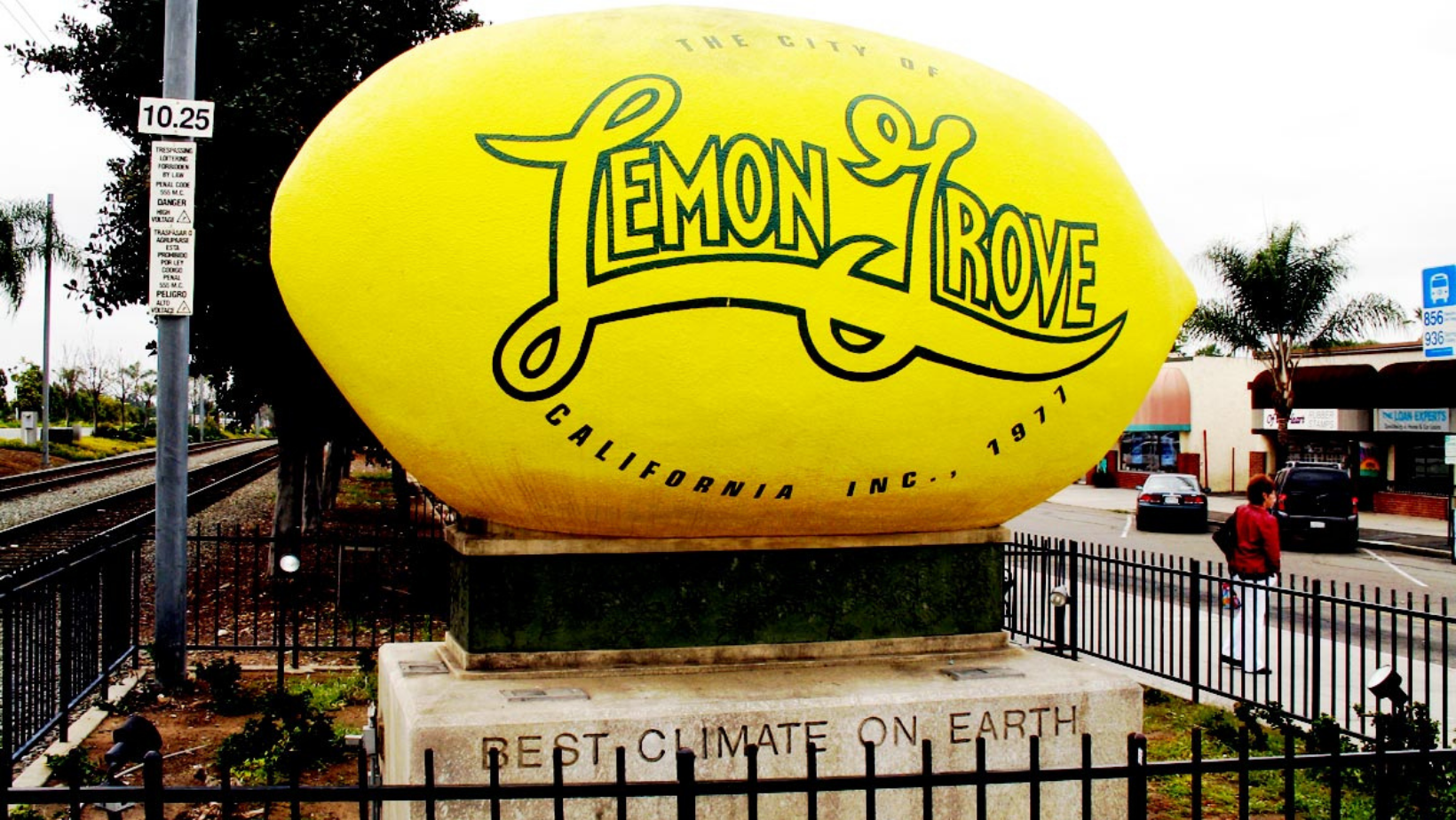 What's So Great About Lemon Grove?
This San Diego community boasts a welcoming suburban environment with an emphasis on community. Visitors are greeted by a 3,000-pound giant lemon monument that measures 10 feet long and six feet wide. It started out as a temporary parade float in 1928 but then got a permanent home at the Orange Line trolley tracks. While the nearby communities of Corona and Chula Vista lay claim to the official title of "Lemon Capital of the World," they don't have a huge lemon to prove it like Lemon Grove does. The city's motto: "Best climate on Earth" is inscribed at the statue's base.
Here are some great reasons people make their home here:
Convenient location: Situated to the east of the city, Lemon Grove is located close to State Routes 95 and 125. Most commuters use their cars to drive to and from work, so this is a big perk of living here. There are also two Orange Line trolley stops — Lemon Grove Depot and Massachusetts Avenue Station – for those who prefer public transportation. There are also plenty of bike paths here for a more eco-friendly option.
Hot real estate market: The median home value in Lemon Grove is $535,000, with asking prices increasing more than five percent in the last year. Plus, the number of homes for sale increased by 1.3%.
Most homes here are three- to four-bedroom ranches built after WWII. But that doesn't mean it's a cookie-cutter city. There are many preserved areas designated by the Lemon Grove Historical Society, including the Tudor Revival and Victorian homes that pepper the area.
It's family-friendly: The school district here is top notch, and boasts four elementary schools, two K-8 schools and one middle school. Many events bring families together. For instance, in the summer, concerts and movie nights are available at Berry Street Park. Plus, there are many local sports programs, day camps, dog parks, playgrounds, and the Lemon Grove Skate Park to partake in. You'll also want to check out The Lemon Grove Library.
It has great food: if you're looking for more than just chain restaurants, you'll be glad to know Lemon Grove is home to many Mom and Pop restaurants. Enjoy lots of tasty cuisine here, from BBQ to hamburgers to Italian. Rumor has it a local brewery will soon be opening up in Lemon Grove.
The History of Lemon Grove
Lemon Grove used to be a part of Mission San Diego de Alcala, a Spanish mission. Later, it was granted to Santiago Arguello, who took over the nearly 60,000 acres. Robert Allison was the first proprietor of Lemon Grove, who arrived here in 1850 from Sacramento. This land later became Lemon Grove, with land that was ideal for growing subtropical fruits and vegetables.
Farmers came here to cultivate produce, forming the Lemon Grove Fruit Growers Association in 1893. Brothers Joseph and Anton Sonka, Bohemian immigrants, opened a general store here. Their family hired a local architect to build the large lemon that has since become the city's notable landmark.
By the time World War II rolled around, suburbanization started to inch out the citrus groves and their numbers dwindled. Lemon Grove was incorporated as a city in 1977, making it the state's 414th city.
Parks in Lemon Grove
If you're looking to get out and get active, or just relax and have a picnic, there are plenty of opportunities to do so in Lemon Grove. There are many parks and community centers here, including:
Berry Street Park
Berry Street Dog Park
Dan Kunkel Park
Firefighters Skate Park
Lee House Courtyard
Lemon Blossom Hall
Lemon Grove Community Center
Lemon Grove Park
All parks are open throughout the year from dawn to dusk.
Interesting Facts
Here are some bullet points that may interest you about Lemon Grove, according to Niche:
The Median Household Income $63,548, compared with the national of $62,843.
The Median Home Value is $432,000, compared with the national of $217,500.
The Median Rent is $1,333, compared with the national of $1,062.
53% of people own a home here, while 47% rent.
Neighboring communities that are similar to Lemon Grove include La Presa, Encanto, City Heights and National City.
Fun Things to Do
From the world's largest lemon to Berry Street Park, there are many fun things to see and do here. But there are even more things to do outside of the city limits. Lemon Grove is just 12 minutes from San Diego. You can take a day trip to San Diego to see:
The San Diego Zoo
Little Italy
Torrey Pines State Natural Reserve
Belmont Park
The Old Globe
Petco Park
USS Midway Museum
San Diego Bay
Torrey Pines Golf Course
Del Mar Racetrack
La Jolla Cove
Sunset Cliffs
Balboa Park
Coronado
Cedros Avenue Design District
Barrio Logan
Mission Beach and Pacific Beach
Gaslamp Quarter
Seaport Village
Cabrillo National Monument
Sunset Cliffs
Liberty Public Market
SeaWorld
No matter what you choose to do, your whole family is sure to have fun.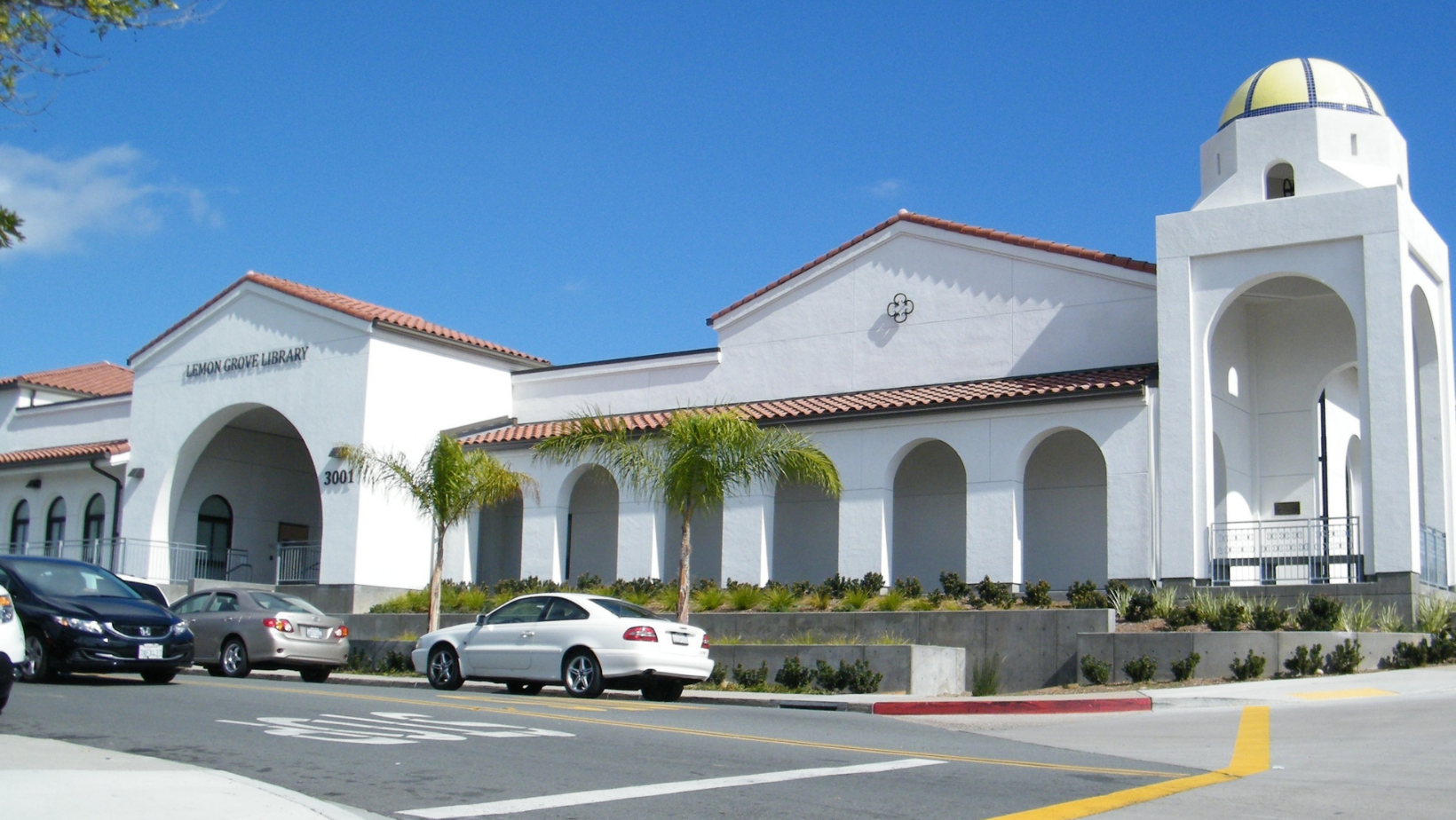 Contact Best Fit Movers
If a Lemon Grove move is in your future, don't hesitate to call the premier movers in the area: Best Fit Movers. Because we frequently handle residential and commercial moves in this area, you can trust our team to quickly and efficiently handle the logistics and heavy moving of your relocation. To start off with a free quote, contact us today, whether you need a home move, office move, apartment move or packing services.