The city of Burbank, CA began life as a sheep ranch founded by a dentist. If you know anything about Burbank, you'll be aware that things have come a long way since then!
There's a lot to learn about life in this big city. While you might have heard of the big-name TV studios, you probably don't know all that much about day-to-day life in the city. What are the schools, real estate, and infrastructure like?
If you're looking to learn more about everything this city has to offer its residents, keep reading. We've put together this comprehensive moving guide to help you understand everything you need to know about Burbank, California.
Neighborhoods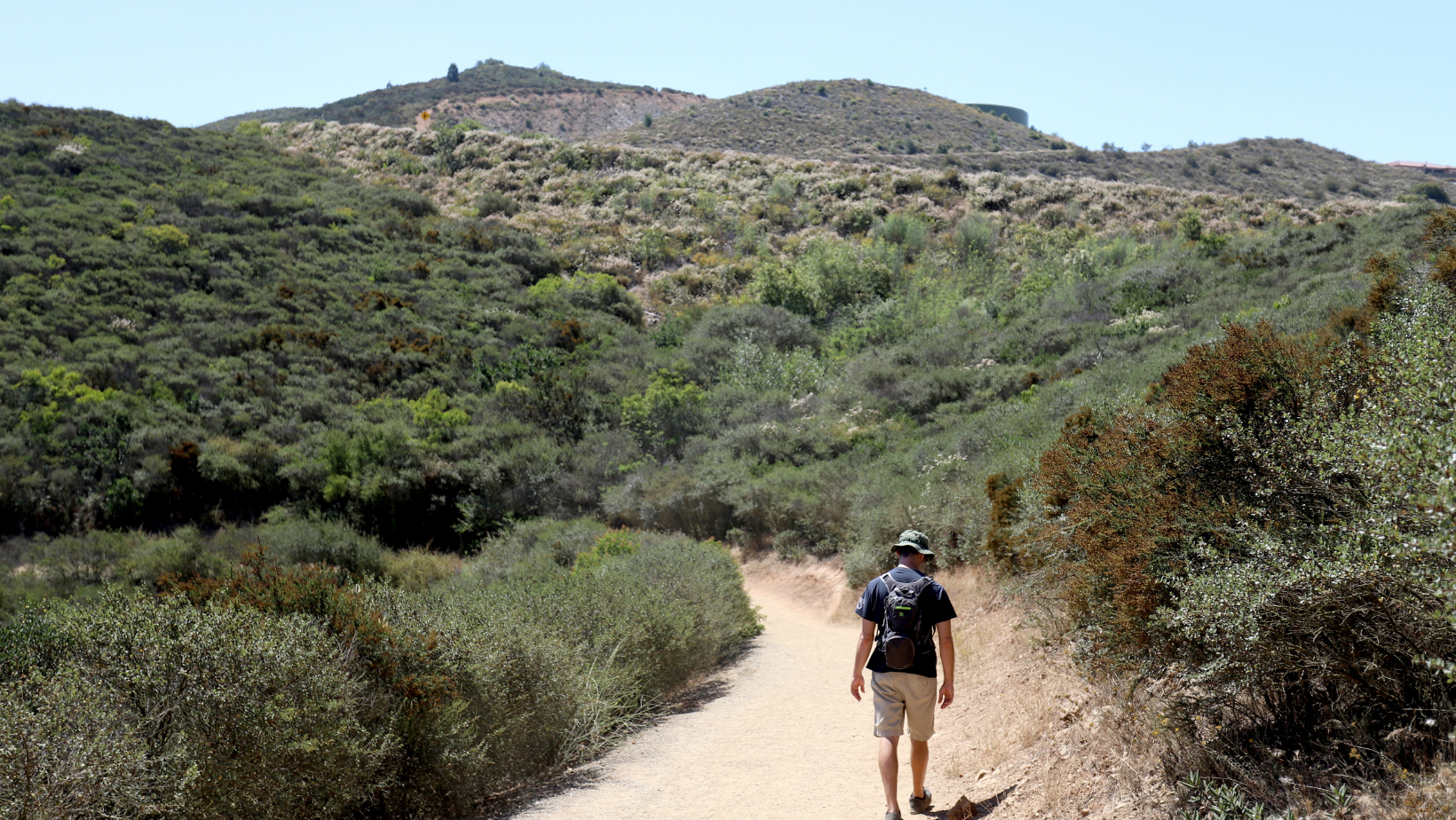 Burbank is divided into several different neighborhoods. Each one has its own distinct features and character, with residents taking great pride in their home areas. There's even some friendly rivalry between the different districts!
All of Burbank is divided into two areas: the foothill section, which contains most of the city's wealthier areas and offers great views, and the flatland section, which tends to be quieter and includes more green space.
Before moving to the city, it's a good idea to learn as much as possible about these different areas.
Downtown
The heart of Burbank is packed full of commercial buildings and entertainment opportunities. Many people choose a home in the downtown area due to its proximity to shops, movie theaters, and restaurants.
Living in the Downtown area can get pretty expensive, and it's not ideal for anyone looking for a large family home. Take a look around and you can find some single-family homes, but most properties are condos and apartments.
There are plenty of great neighborhoods bordering Downtown, so wherever you choose to live, you'll no doubt have plenty of opportunities to enjoy its charms.
Rancho Equestrian
This is one of the most expensive neighborhoods in the city, but it's worth the price for those who love the equestrian lifestyle. Living up to its name, many residents of Rancho Equestrian keep horses on their property, as permitted by zoning laws.
More than 200 horses can be found in this unique neighborhood. As you might imagine, there is plenty of green space, and the streets are leafy and tree-lined.
Hillside District
For the perfect mix of quiet and convenience, you can't go wrong with the Hillside District. Although it's located close to Downtown, this is a pleasant, almost entirely residential area with plenty of green space.
If you plan on making your home in Hillside, be prepared to pay big. Most family homes in the area start at around $1 million dollars.
Magnolia Park
Magnolia Park is one of the most desirable neighborhoods in the city. With its leafy streets, easy pedestrian access, and variety of independent businesses, it's highly walkable. This is the perfect place for those looking to settle down and start a family.
Homes in this area can be pretty costly. Since this is one of the most popular areas in the city, it's no wonder there's a lot of competition for homes. Most properties in this area are apartments or condos.
McNeil
McNeil lies just to the east of Magnolia Park. An upper-class area filled with family homes, it's perfect for those looking to raise children. There are plenty of parks and other green spaces, while schools in the area are highly regarded.
Chandler Park
Chandler Park is perfect for those looking for quality on a budget. Many of the homes in this area are built on half-lots, meaning they're much smaller than other homes in the city. If you don't need a family home, this could be the ideal option for you.
The area itself is pleasant and quiet. It's known for its bike trail and leafy boulevards.
Halston and Highridge Estates
Halston and Highridge is a relatively new gated community, mostly built in the early 2000s. With home prices starting in the millions, it's one of the most upmarket areas in the city.
Real Estate
The Burbank real estate market is varied and healthy, so you'll be able to find something to suit your requirements.
In recent years, property prices have risen steadily, due to the desirability of the area. However, Burbank remains a relatively affordable alternative compared to central Los Angeles.
The beauty of Burbank's real estate market is its diversity. If you take a look at the different properties available and you're willing to compromise on the neighborhood, you can stretch your budget pretty far.
Cost of Living
As with most cities in California, the cost of living in Burbank is relatively high. Rents and property prices are a fair way above the national average.
However, Burbank is far cheaper to live in than some major cities in the area. That's why many people who work in Hollywood choose to commute from a home in Burbank.
Thanks to the great public transport network, spending a lot of money on a car isn't absolutely necessary, so you could save money there. And with a little diligence, you can find properties on the cheaper side, whether you're renting or buying.
Schools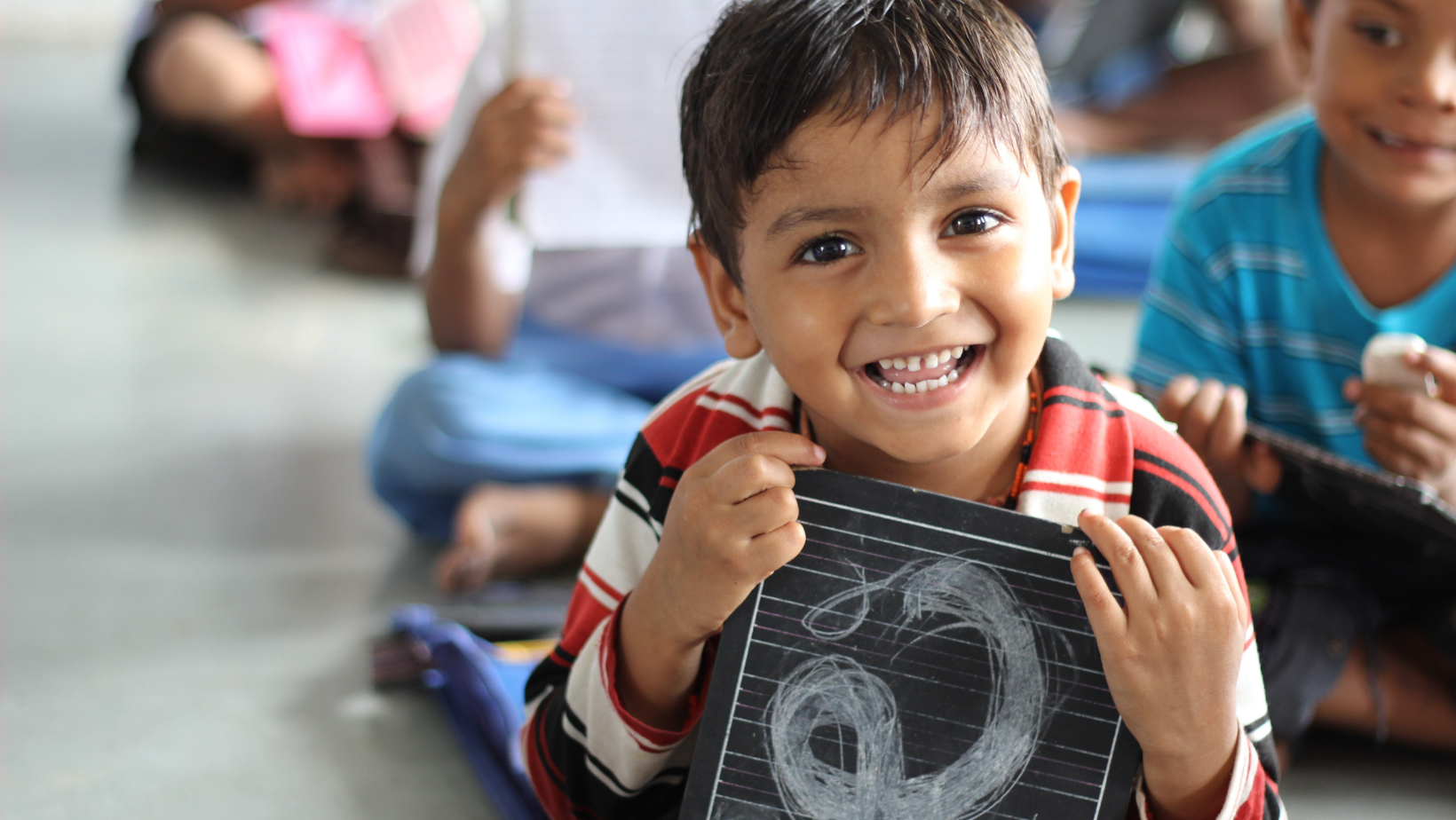 If you're raising a family, you'll want to ensure there are great schools in the area. Luckily, Burbank has got you covered with a variety of education options for all age levels.
There is a wide range of public and private schools to suit all requirements. The city invests heavily in education and local school districts are some of the largest employers in the area.
When it comes to higher education, there are great options in and around the city too. There is a range of award-winning community colleges in the city, while Woodbury University is the local four-year school.
Major colleges slightly further afield but still within commuting distance include UCLA. That means your kids don't have to move halfway across the country to get a top-quality education.
Public Safety
Many big cities in California have a reputation for high crime levels. But Burbank's crime rate has steadily fallen in recent years. In recent years, one publication named Burbank the 13th safest city in America!
The local police department is well-funded and residents enjoy the safety provided by regular patrols and rapid incident response.
Infrastructure
Burbank benefits from a well-developed infrastructure. From the necessities of daily life to emergency facilities, it's got everything residents need to live a safe and happy life in California.
Hospitals
The main hospital in Burbank is Providence Saint Joseph Medical Center. Offering a range of general and emergency services, it's perfect for those who don't want to travel too far for medical care.
You'll also find lots of smaller clinics around the downtown area, offering specialized treatment for a range of issues.
Fire Services
Burbank is well-known for its effective fire department. Having started out as a volunteer service, Burbank Fire Department is now known as one of the best fire departments in California.
At busy times, Burbank's fire department will work together with those of Glendale and Pasadena to ensure safety.
Employment
With a thriving local economy, Burbank offers a wide range of jobs to its citizens. As one might imagine, most jobs are generated by the two local film studios. Warner Bros and Disney are both responsible for employing legions of editors, sound engineers, producers, lighting technicians, and all kinds of other folks vital to the running of the film industry.
But the employment opportunities in Burbank don't end in the film industry. Take a look around the downtown area and you'll notice many tower blocks, all packed full of office units. Many businesses are choosing to make good use of Burbank's thriving economy and highly-educated population.
Another major employer in Burbank is the city government. You'll find plenty of job opportunities in public health, transport, and administration.
There are also lots of seasonal and part-time jobs catering to tourists coming to tour the film studios. It's ideal if you have kids since there are plenty of opportunities for them to get their first summer job and start earning a little money!
That said, only 25% of local workers are employed within the city. Easy links to major nearby cities mean you can enjoy the high salaries offered in major cities like Los Angeles without having to live in the city yourself.
Getting Around
Like most big cities in California, Burbank has quite heavy traffic. Make sure to allow extra time for journeys and try to avoid driving at the busiest times of the day. Once you've been living in the city for a while, you'll get used to finding quieter routes and learn to avoid rush-hour drives.
In recent years, the city has invested hundreds of millions of dollars in improving the road network. As a result, safety has improved and traffic issues have reduced in severity.
For those who don't drive, or prefer to avoid the traffic, getting around Burbank is made easy thanks to the city's comprehensive public transport network. The network is also ideal for car owners who might like to enjoy a night out at a bar every now and then and need a safe way to get home.
The Amtrak system has three stops in the city, so it's perfect for those looking to commute to some of the nearby big cities without getting stuck in traffic.
The Metrolink system is another great way of getting around. There are multiple stops at key areas around the city, including in the Downtown area, and you can even use it to link up to the Hollywood red line subway. It's quick and has very regular services, so it's ideal for commuters.
The Burbank Bus service also offers excellent transport options. Regular routes link Hollywood Burbank Airport with the North Hollywood Metro Station and the Downtown Burbank Metrorail station with the Studio City LA Metro station. It's a cheap option that's perfect for weekend trips.
If you're looking to go further afield, the Hollywood Burbank Airport offers flights to a range of national and international destinations.
Shopping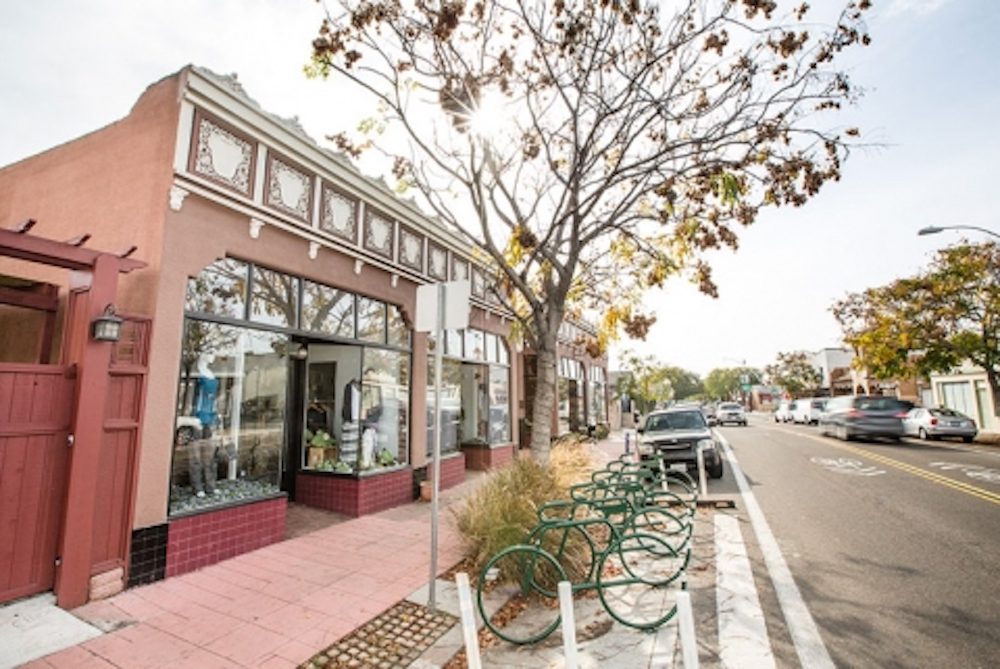 There's an old saying that goes "an unsuccessful day shopping always beat a successful day at work." If you subscribe to that philosophy, Burbank is the place to be!
Downtown is something of a shopping mecca, with malls, boutique stalls, and major outlets all to be found side by side. New stores open all the time, so there's always something different to experience.
Like fresh food? Be sure to visit Burbank Farmers' Market! Held every Saturday morning, rain or shine, the market offers a wide variety of fresh produce, grown in the California sunshine. From locally-sourced honey to organic veggies, you're sure to find something you'll like.
Things to Do
All work and no play isn't much fun. Luckily, the city of Burbank offers so much for residents to do. Whether you're a culture vulture or the outdoor type, you'll find plenty of opportunities for entertainment across Burbank.
Warner Brothers Studio Tour
Located on Riverside Drive, the Warner Brothers lot is one of the most famous landmarks in the city. Built in the 1920s, this 62-acre lot has been used to shoot scenes for major films like Falling Down.
Visitors can enjoy touring the studios or visiting the Warner Bros museum. You'll be surprised by how many famous movies have been made on this site.
As you approach the lot, you'll see the familiar Warner Bros logo painted onto the side of a tower, making it easy for you to find this popular destination.
TV Show Tapings
Many of the TV shows made in Burbank are filmed in front of live studio audiences. If you're keen to get up close and personal with the stars of your favorite show, this is an opportunity you'll love to take advantage of. Conan and The Ellen Degeneres Show are just two of the notable programs filmed here.
Since many studios are actively looking for participants, attendance at a taping is free, but you will need to reserve tickets in advance. It might take you a few attempts to bag a reservation. But since you'll be living nearby, you can try for tickets as many times as you like.
Walt Disney Studios
Another popular attraction in Burbank is the Walt Disney Studios lot. Although it's often forgotten in comparison to other major Disney attractions, it's still well worth a visit.
Although Disney does not routinely offer tours of the lot, it is possible to take a look around inside if you're determined enough. Adventures by Disney offers a studio tour as part of a Southern California tour package, while members of the official Disney fan club are also offered the chance to tour every few months.
Martial Arts History Museum
Among its many fascinating tourist attractions, the Martial Arts History Museum is one of the most interesting and unique destinations.
Exhibits tell the story of samurai, ninja, karate, judo, Muay Thai, and more. Opened in 1999, the museum features a wide variety of artifacts, including weapons, training devices, and armor. There's even a Hall of Fame, honoring great martial artists from throughout history.
The museum is easily accessible from the Downtown Burbank Metrolink stop. It's a must-visit for fans of combat sports, Kung Fu movies, and anime. General admission costs $10, or $5 for children.
Eating Out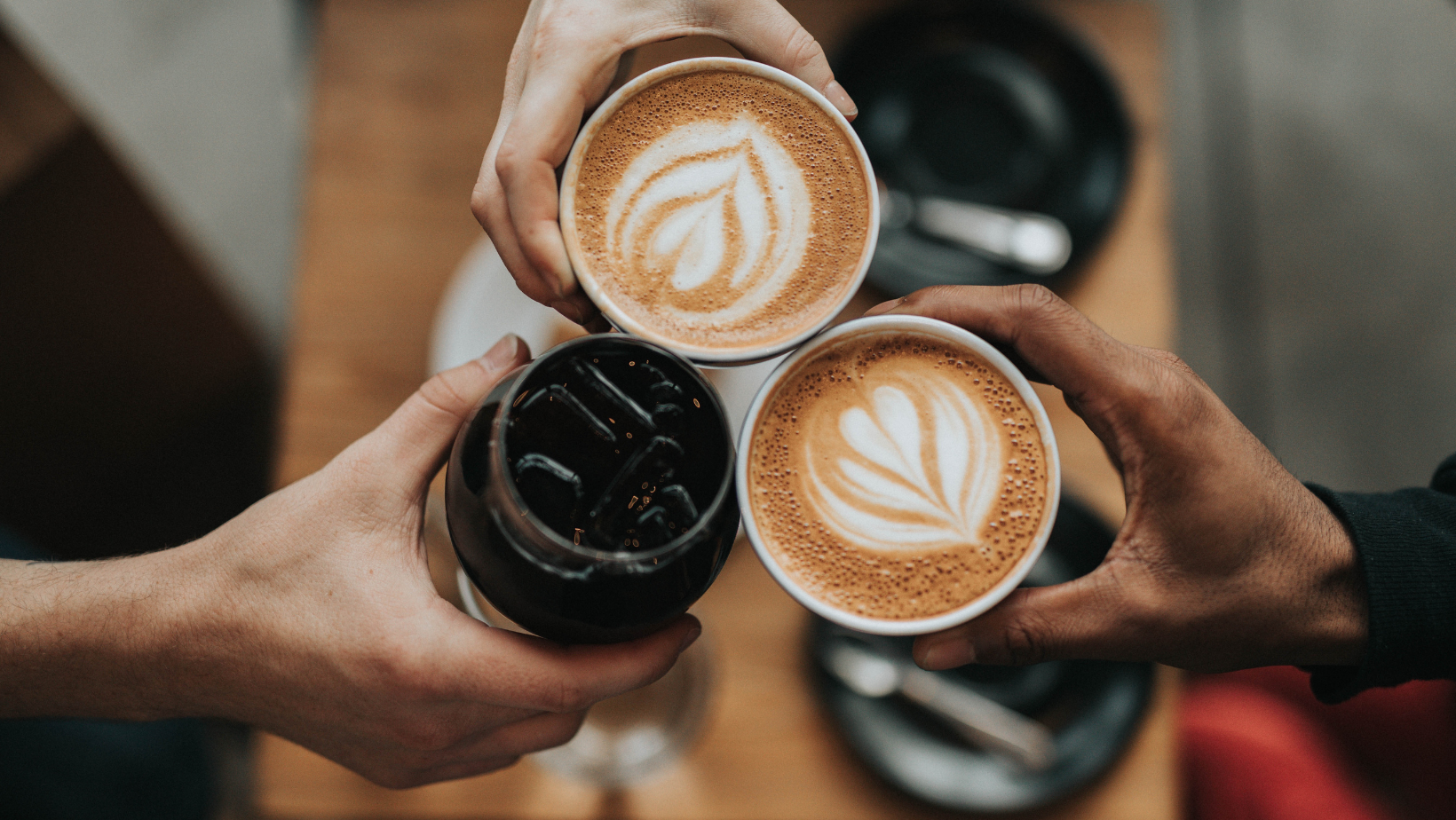 There's no need to stay at home and cook every night in Burbank. The city is home to a wide variety of restaurants, with something to suit every taste. Whether you're looking for Chinese, Indian, classic American, or something a little more exotic, you'll find it here in Burbank.
For some added fun, try to spot which restaurants have been used as filming locations in Hollywood classics. Even the local McDonald's has appeared in some notable pictures!
Cafe De Olla
Cafe De Olla is the premier Mexican restaurant in the city. Offering a range of delightful dishes to send your taste buds south of the border, it's popular with Burbank natives keen to enjoy authentic Mexican cuisine.
Serving breakfast, lunch, and dinner, it's open to visitors throughout the day. Find it on Victory Boulevard in the Downtown area.
Castaway Restaurant
If you like good Californian cuisine, eaten while enjoying great views, Castaway restaurant is the place to be. Located on East Harvard Road in the foothills area of the city, you can sit inside or take your food out on the patio.
Enjoy flame-grilled steaks, fresh salads, or locally-caught seafood dishes.
Events
Throughout the year, Burbank hosts some impressive events. These are a great way for residents to mix with others and enjoy some festive spirit. Popular annual events include:
Burbank Arts Festival held at the Burbank Town Center
4th of July firework display at the Starlight Bowl
Burbank International Film Festival, showcasing hundreds of films from around the world
The Rink in Downtown Burbank offers residents a chance to skate and feel festive
New things happen every year and the local civic committee is fairly active in arranging events. It's great for families looking for something to do with the kids.
Green Space
If you're a lover of all things natural, there's plenty of green space for you to enjoy in Burbank.
Wildwood Canyon Park is one of the key natural attractions in the area, featuring a nature center where visitors can learn more about the natural environment, and a variety of walking trails for those keen to enjoy a hike. The area is also home to a huge variety of wildlife, ranging from bobcats to black bears, whiptails to western skinks.
The city is packed full of great parks, so there are plenty of opportunities to enjoy a stroll or a picnic with the family. George Izay Park is one of the most popular parks in the city, offering a range of sports facilities, plenty of walking trails, and a well-equipped playground.
If you like your green space with holes and a sandpit, you can enjoy some of the many golf courses spread across the city. There are over half a dozen in Burbank, catering to everyone from beginners to seasoned professionals.
Nearby Attractions
If you're willing to head a little way outside of city limits, you'll find even more amazing attractions. Hollywood is just a short drive away, so you can enjoy all the delights of Tinseltown without needing to live there.
If you prefer to spend time in the great outdoors, you can venture out to the countryside surrounding the city. Many great hiking spots, national parks, and beaches are just a short drive away, allowing you the opportunity to enjoy a wide range of outdoor activities.
Los Angeles Zoo is another popular attraction that's just a short drive away. With more than 1,400 animals representing over 270 species, it's the ideal spot for animal lovers and families.
If you're a sports fan, you're spoiled for choice. The major sports teams of LA, including the Rams, Chargers, and the Kings, are just an hour's drive away. Meanwhile, the famous Rose Bowl stadium, hosting UCLA Bruins games, is even closer to Burbank.
Let Us Help You Move to Burbank, CA
Before you can enjoy all the delights of living in Burbank, you need to establish a family base in the area. The best way to do it is to hire experienced movers to help you pack up and move.
Best Fit Movers can help. Whether you're moving into a palatial estate or a downtown apartment, we've got you covered with our reliable, professional moving services. When you work with us, you'll soon find out why we're one of the best-rated moving companies in San Diego.
Contact us today and let us know what you need!