Denver, Colorado, is one of the fastest-growing cities in the United States. Every day, more people are saying goodbye to the sunny San Diego coast and hello to the towering Rockies of the Mile High City.
Relocating from San Diego to Denver is an incredibly exciting prospect. But the process of moving more than a thousand miles away can also be daunting.
That's why we've put together this complete guide to moving from San Diego to Denver. Read on to find out everything you need to know and learn how professional moving companies can help take the stress out of the process.
Why Do People Move From San Diego to Denver?
There are many different reasons why people decide to relocate from San Diego to Denver. Denver is a diverse city that draws people from all backgrounds and walks of life.
The city offers breathtaking views of the Rocky Mountains and access to an incredible array of outdoor activities. Denver is less than a day's drive away from stunning scenery that includes forests, canyons, lakes, and rivers.
Denver's most well-known natural wonder, the Rocky Mountains, is about an hour's drive away from the city. Locals have easy access to Rocky Mountain National Park and the Arapaho and Roosevelt National Forests. These parks and the surrounding mountains are home to world-class hiking, skiing, mountain biking, and other outdoor activities.
Many people move to Denver because they want to seek an active outdoor lifestyle that is safer than what you can find in San Diego. There are tons of outdoor activities in Denver, and the city is only a short day's drive from the Canyonlands in Utah, Mesa Verde National Park, and stunning national forests.
The cost of living in Denver is also 35% to 40% cheaper than in San Diego. Denver has also experienced a steady overall increase in economic growth over the last few decades.
Many people are finding higher-paying jobs in Denver because of this growth. The lower cost of living allows these individuals to maximize their salaries and work towards the lifestyle of their dreams.
Things to Know Before Moving to Denver
Before we get into planning and preparing for your move, there are several things you need to know about the Mile High City.
For one, state income tax is generally much lower in Colorado than it is in California. California has a progressive state income tax. Rates for their citizens range from 1% to 13.3%.
A single filer that earns over $30,000 per year pays at least 6% state income tax. In Colorado, all residents pay 4.63% in state income taxes regardless of how much money they earn. This is known as a flat income tax.
It is also much, much colder in Denver during the winter than it is in San Diego. But the cold actually isn't as severe as you might think.
Climate and Altitude
The average high in Denver during the winter is around 45 degrees, though the average low is around 17 degrees. By contrast, San Diego has an average high of 67 degrees and an average low of 52 degrees in the winter.
In the summer, Denver temperatures are actually pretty similar to San Diego. In Denver, the average high in summer is 80 degrees, and the average low is 56 degrees. In San Diego, the average summer high is 75 degrees, and the average summer low is 65 degrees.
Both cities also have arid climates. Denver only receives 8 to 15 inches of precipitation per year. While snow is a guarantee during the winter, residents get to enjoy over 300 days of sunshine per year.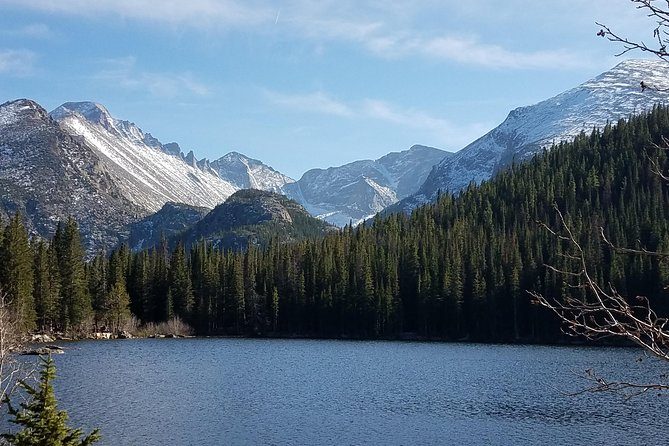 Denver also sits at a much higher altitude than San Diego does. San Diego is only 62 feet above sea level. Denver is a whopping 5,280 feet above sea level, hence why it is called the Mile High City.
It can take some adjustment to get used to living at an altitude that is 85 times higher than what you're used to. To avoid altitude sickness when you first arrive, you need to drink lots of water, limit your alcohol intake, eat potassium-rich foods such as bananas, and limit physical activity until your body has acclimated.
You should also plan on dressing in more layers than usual if you are moving from San Diego. Denver's high altitude causes temperatures to vary greatly throughout the course of the day.
In addition to this, make sure to wear plenty of sunscreen if you plan on being outside. The sun is stronger at higher altitudes, which makes it easier to get burned.
How Much Does It Cost to Move From San Diego to Denver?
The total cost of moving from San Diego to Denver varies based on a number of different factors. The first is whether you will get help from a professional moving company, or whether you will do the move yourself.
Relocating from California to Colorado is a massive move. It can seem incredibly daunting to tackle the entire process by yourself. Hiring professional movers will likely cost more than a DIY move, but working with experienced movers alleviates much of the stress that you have to deal with.
DIY moves can also get expensive very quickly. Unless you diligently plan out every facet of your move, you're going to run into unexpected expenses that can double or even triple the total cost.
Professional movers can also ensure that all of your home goods are transported safely. If you are moving during the winter, tackling icy Denver road conditions by yourself is dangerous. Our movers are trained in driving in difficult conditions, so they can ensure that all of your belongings arrive at your new home safely.
Taking all factors into consideration, the average cost of moving from San Deigo to Denver with a professional moving company is between $3,600 and $4,000. To get a more accurate number, get one of our free, no-obligation moving quotes today.
Knowing exactly how much your move is going to cost helps you properly budget your money and plan more effectively. At the end of the day, hiring a moving company will likely help you save on the total cost of your move.
Planning for Your Move
You may think that the first step when you're moving is to pack. While this is certainly an important step, it's not the first one. It actually comes way later in the process.
Planning for your move begins the day that you are sure that you and your family will be relocating. First, you need to communicate your new address to everyone who needs to know it.
Next, cancel any subscriptions that you have at your old address. Your home's new residents don't want to keep receiving your old mail.
The next step is going to your doctor, therapist, dentist, and any other medical professional that you see. Get records of your medical history for each family member. This way when you find new doctors, you'll be able to deliver all of the documents and information that they need.
If you have pets, you need to plan for their involvement in your move as well. Pay a visit to your vet and ask for travel tips. They'll be able to provide you with all the specific information that you need to ensure your pet stays stress-free during the moving process.
Make sure that you also have all of your pet's documents and vaccinations in order. Follow your vet's recommendations to make sure that the move is as easy as possible for your pet.
Packing for Moves
Now that you've got all your ducks in a row, it's finally time to pack for your move. This process can seem daunting, but we've got some tips to make it a little bit easier.
First, get rid of any items that you wouldn't buy again. Go through your belongings and donate any that don't serve a purpose in your life. If you wouldn't go out and spend money on it again, you probably don't need it.
Next, do a closet purge. Donate any pieces that don't fit or are out of style. If you haven't worn it in a year, get rid of it.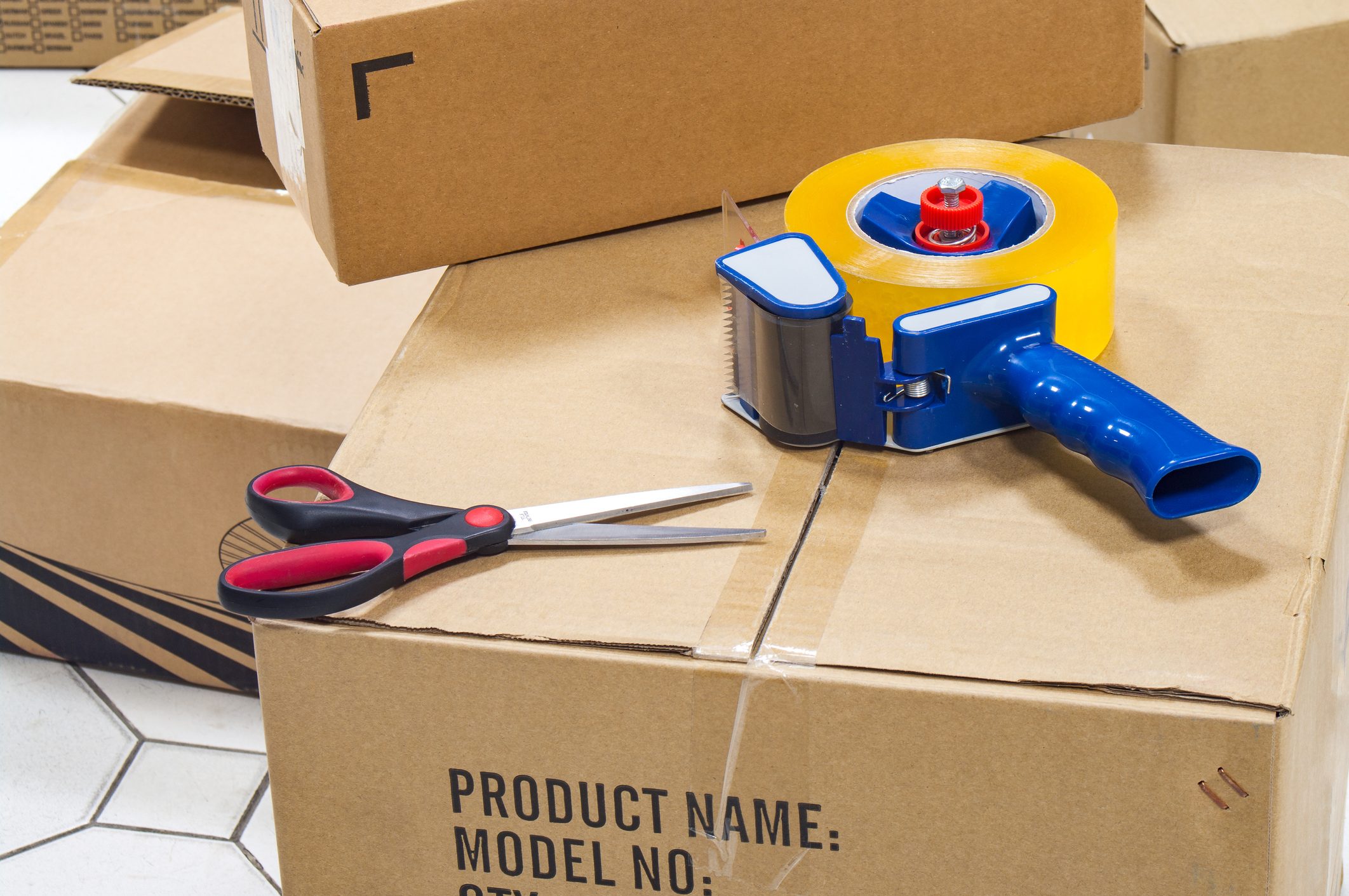 Now it's time to do the actual packing. Leave your clothes on the hanger and wrap them up in large garbage bags or hang them in a wardrobe box. Take your dresser drawers out, leave the items in there, and secure them by wrapping them up in plastic wrap.
Use your towels, linens, and other soft items to cushion fragile and breakable items such as lamps, glasses, and vases. Use dishtowels to wrap up kitchen knives and other soft objects, then secure the bundle with rubber bands. Fill up large pots and other sealable containers with kitchen items like gadgets and spices.
Utilize your suitcases as well. Suitcases are great for moving heavy items like books and serving dishes that aren't easily transported in boxes.
Many professional moving companies also offer packing services. These services are extremely helpful for packing up furniture and other large items without damaging them. If there's anything that is too overwhelming to tackle yourself, let the professionals take care of it.
Use Best Fit Movers to Simplify Your Move
Moving from San Diego to Denver should be an exciting new adventure, not a stressful chore. Now, you have all of the information that you need to make your relocation a breeze.
Let Best Fit Movers take the stress out of your relocation. Our professional movers offer services that cater to every type of need and situation. Take a look at our long-distance moving services today.